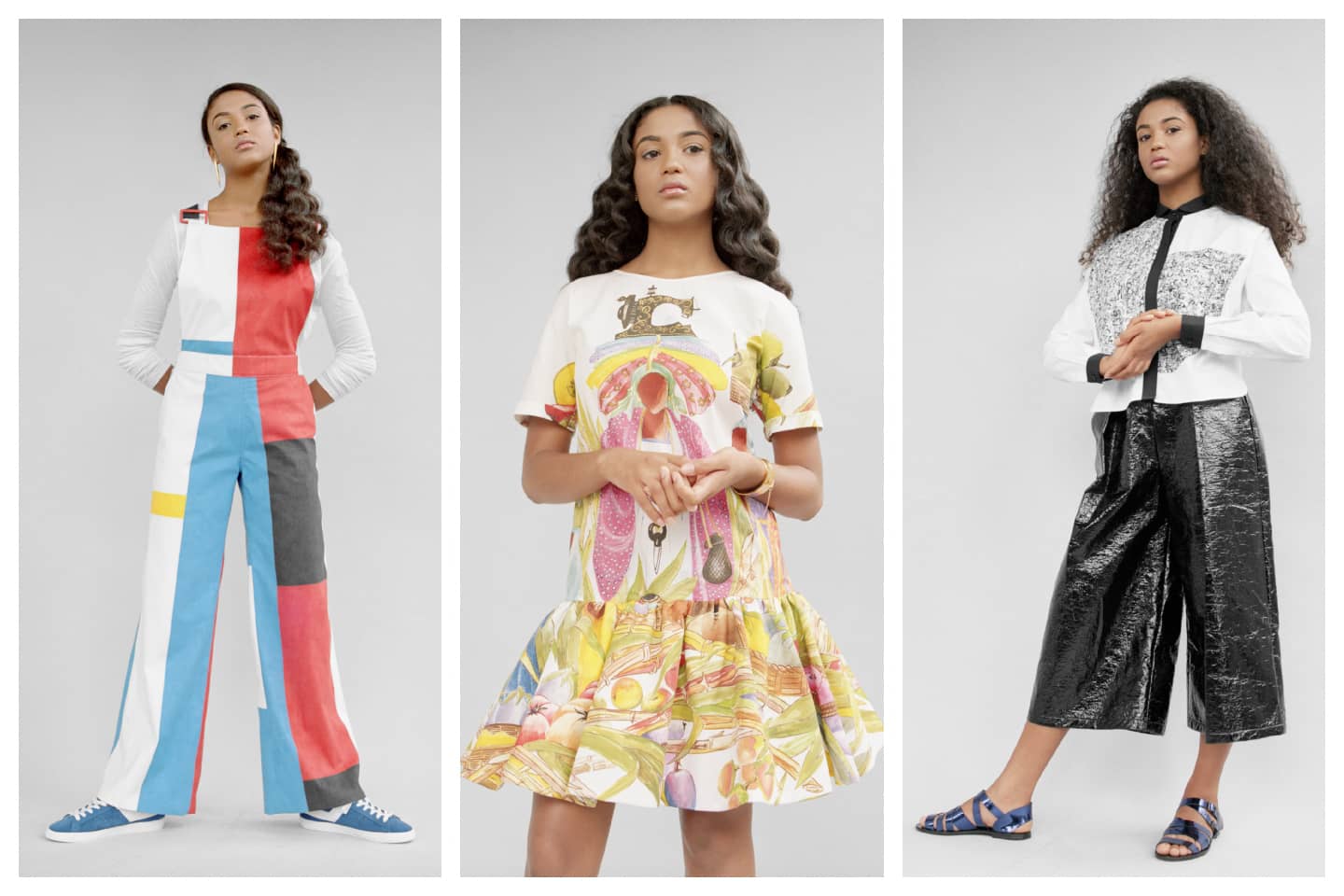 Milan's Not Dead
How three designers are breathing new life into a stodgy fashion capital.
Milan is the third city in the globe-trotting, biannual fashion week calendar, sandwiched between the madcap imagination of London's art school-heavy roster and the glitz of Paris' KimYe-studded front rows. With its proximity to a network of factories located in northern Italy and a textile manufacturing history dating back to the 16th century, the city has long been synonymous with understated design and high-quality fabrics. It's where some of the world's legacy luxury brands were born: Prada, Versace, Giorgio Armani. Yet, despite Milan's rich heritage, it's struggling to nurture the next generation of designers, lacking the star-making pedigree of London's Central Saint Martins College or the support infrastructure of New York's CFDA Fashion Incubator.
Even so, Milan is currently home to some of the best womenswear designers in fashion. With key assists from industry veterans and the consistent endorsement of Vogue Italia, a new crop of independent designers are beating the odds. We spoke with three labels from the city's scene, all in different phases of their career, to hear what it's like to be on the come-up there, and why Milan will always be an exciting place to design.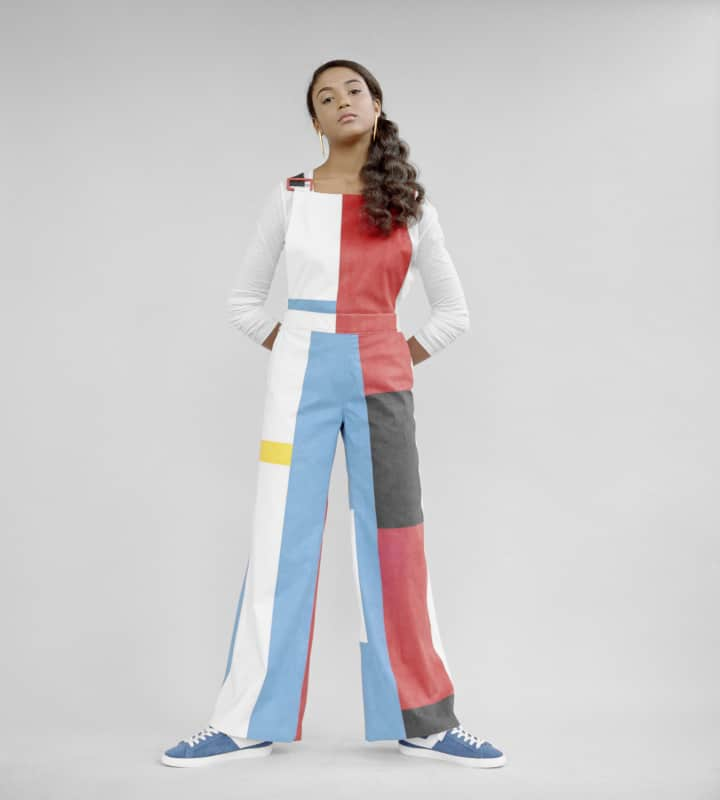 Hometown: Vienna, Austria
First collection: Fall 2013
The look: Relaxed silhouettes with unconventional fabrics
On the mood board: German painter Blinky Palermo, monochromatic school uniforms, 1950s Milanese architecture
Core customer: The art school grad who has a job
Favorite thing about Milan: "The old ladies are incredible. They are much more stylish than young girls."
Arbesser: I studied at Central Saint Martins. In my last year there, I really focused on my portfolio and getting ready for the real world. There was something about Milan's seriousness that attracted me to the city. I had gotten a bit sick of the plastic and trash of London's crazy madness. I've always been very dreamy about my designs and was ready to grow up a little bit and get more sophisticated with fashion. Milan approaches fashion from a product point of view; it really teaches you to care more about quality and the way things are made.
When I decided to debut my womenswear line, my budget was so tiny [that I had to rely] on the help of friends to pull off my first presentation. I asked around if anyone had a cool apartment or space that I could use as a venue. Thankfully, the architect Luca Cipelletti opened up his home to me, and I showed my collection throughout his apartment, displaying garments in the living room, the bathroom, and the dining room. It was funny to see editors, all dressed up, walking all the way up to this sixth floor apartment in this building with no elevator. That's when I realized that Milan being considered dead or a boring city could definitely work to my advantage as a young designer. Editors and buyers come to Milan four times a year for the collections, but they're not as motivated to come [here] as they are to Paris or New York. If there's something young and new happening in Milan, it will get a lot of attention. The international press really want to give you a chance, and they know how much you have to fight here. I think there is hope, though. Milan will always be a place where fashion is a real business.
Founder: Stella Novarino
Hometown: Rome
First collection: September 2012
The look: Classic European tailoring with bold Afro-Caribbean textiles
On the mood board: Island life, football jerseys, grunge layering
Core customer: A well-traveled lady who thrives when mixing prints
Favorite thing about Milan: "I like peeking into this magical antique store called Il Cirmolo Antiquariato."
Novarino: When I make a garment, it's not just fashion that I'm talking about. My roots and background have always inspired my work. I decided to materialize my personal experience through fashion, mixing the tailored shirting that my Italian father would wear—to symbolize my European roots—with Dutch wax prints representing the African roots of Haiti, the native island of my mother. Fashion has given me ample space to maneuver and find a place where different cultures can coexist. I try to convey a new concept of multiculturalism through my work. I'm still Italian, and I'm honored to keep the "Made in Italy" flag flying.
In recent years, Italy has [been home to a] renaissance, thanks to the creativity of rising designers and the support of the giants of fashion. For my spring 2014 collection, Giorgio Armani invited me to present my runway collection at the Teatro Armani venue. The Italian fashion system, now more than ever, is starting to make a common front to give great hope to young people. And organizations like Altaroma, Camera Nazionale della Moda Italiano, Pitti Imagine, and Vogue Italia are all working together to give a signal of support.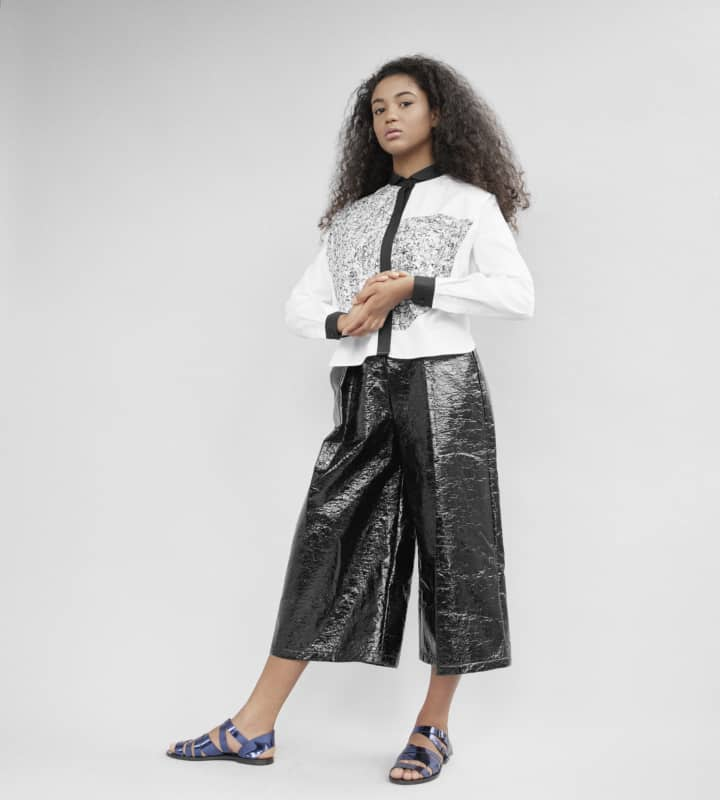 Founders: Antonio Romano and Francesco Alagna
Hometown: Lesina, Italy. Padua, Italy
First collection: Summer 2010
The look: Androgyny with volume
On the mood board: Childhood diary entries, crinkly textures, notebook doodles
Core customer: The girl who loves black and menswear
Favorite thing about Milan: "The light during the rainy days."
Romano: With ComeForBreakfast, our aim was to create an international brand that would be appreciated by markets around the world. I always try to go beyond the typical Milanese aesthetic, and I never [think] about having to create pieces for only males or only females. Androgynous style is not very popular here in Milan; we know that our brand is aimed at a niche audience, not to the masses, and we know that in the world there are clients that want something different.
Unfortunately, in Italy, sales volume is the first and only criterion to consider for emerging brands. For this reason, all independent projects in fashion find it hard to get the visibility they need, and Milan ends up looking dead.
The path of an emerging brand is very hard and quite long. It would be great if this city could find new sources of support that could concretely and continuously help designers for more seasons. This city has given a lot to us and to our brand, but both Francesco and I feel the need for change.
Alagna: From the business side, we chose to keep ComeForBreakfast in Milan because of the manufacturing tradition and the wealth of textile companies that are available to us. Having production labs in the north of Italy makes it easy to manage. But for our showroom and runway collection, we often think of leaving. Here in Milan, there are only very big-name designers, and we're always compared to them. As a younger brand, it's difficult to find your space among them during fashion week.
We presented our spring 2011 collection in New York, at the Gen Art young designer showcase. We loved the city and the feedback from the audience there. That really opened our eyes to living and working in another fashion capital. We believe that each brand has to find the best place to grow.

All jewelry Eddie Borgo. Sneakers Pony. Styling Dennine Dyer. Model Sana Azim. Hair Dennis Mcclune. Makeup Danielle Henry. Photo assistance Megan Mack.