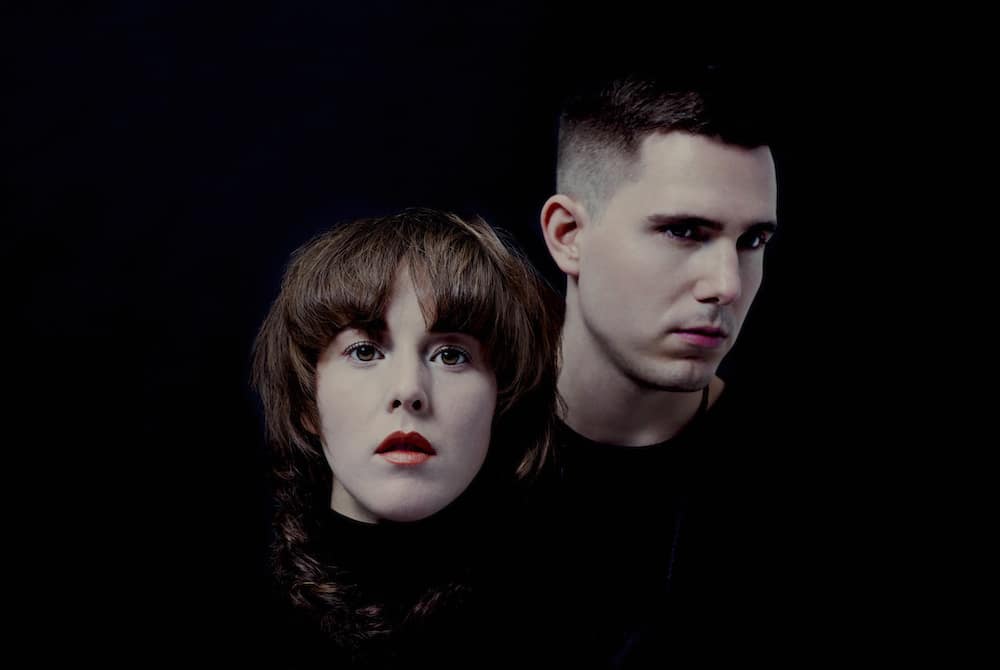 Purity Ring's Producer Spent A Year Making Beats For Rappers
Purity Ring's Corin Roddick tells us what he learned from a year in rap producer boot camp.
After Purity Ring's acclaimed, daydreamy debut, Shrines, the duo's Corin Roddick moonlit as a rap producer, making beats for Ab-Soul and Danny Brown and slipping into sessions with other major rap beatsmiths. On their recent follow-up, Another Eternity, that experience shows: standouts like the excellent "Stranger Than Earth" and buoyant single "Bodyache" incorporate rolling snares and vocal stabs that would be right at home in your favorite producer's sound kit. With his band taking off and MCs taking notice, Roddick talked to us about what he learned from a year in rap producer boot camp, and how it's made him sharper.
What rap were you listening to growing up? I wasn't listening to rap exclusively growing up, but the drum programming in rap is always something that I've been drawn to. I grew up as a drummer and played in bands as a teen, but the types of beats that I wanted to play on the drum kit were always inspired by hip-hop. That's the stuff I like to play along to, because there's so much more space between the beats. It's more fun to play along to than traditional rock music, which feels very on the grid, I guess. Once I started messing around with electronic production with Ableton, it was just really natural.

Who was the first rapper to reach out to collab? Danny saw us play at a festival, I think he just tweeted at us, as people do these days. He was just like "What's up, you guys are dope." I'd been a fan of his for a while. We were working on a remix for one of our own songs, "Belispeak" off of Shrines. It was kind of a trade deal. He was like, "I'll do a verse for you on this remix, if you produce and provide a hook for [my] album." We never actually worked in the same room, it was all done remotely. The track for his album was actually not the first one we did. There's a whole other song that nobody's heard that we scrapped last minute, and decided to do a new one which which was "25 Bucks."
Danny Brown f. Purity Ring
"25 Bucks"
There's a huge difference between the nature of collaborations in hip-hop and in a band. When you're in a band, you all claim authorship, but if you make a beat and Danny raps on it, it's your beat and his song. It's very separate like that. It's more like beats are this infinite supply. One of the things I've learned about how you feel about music in a band versus how people perceive music in a producer-artist way, the beats aren't really thought of as songs. They're thought of as this stack of things on the shelf that could become something, maybe. That took me a while to wrap my head around, because when I sit down to make a piece of music, I think of it as a song. I'm investing myself in it. But then you go into a hip-hop session and you're just playing beats, you play ten seconds of it, and it's like "What else you got?" You're just flipping through things. It's inventory. It's not that artistic, I guess. Also, when it comes to submitting work for bigger artists, the way it works is you get a call like, "So-and-so is looking for beats." They get sent a thousand beats and are flipping through it. It's not very personal. It's pretty cold, I guess. i don't have a problem with it, that's how that industry works.
Have you had any specific sessions like that? There was a time right after we finished Shrines that I had time to focus on other things, and that's when I started getting more interested in producing outside the band. I definitely had a naïve idea of how things work. I thought it was, "This artist wants to work with you, you make a song together, and that's great. The song's going to come out and feel awesome." That's how it was working with Danny and Ab-Soul, but I learned a lot of it is a numbers game. Creating as many tracks as you can and submitting them into the void. You're trying to make beats every day and throw them into this black hole, and then one in fifty might end up doing something.
I learned that when I did some collaborative sessions with producers that had big hits. I spent a few days working with Jim Jonsin—he did "Lollipop" and a handful of my favorite songs. I did some beats with DJ Dahi and DJ Khalil. They've all had pretty successful tracks, and they make three, five tracks a day. They probably only land two or three big tracks a year, and that's a good year for them. Unless you're like Mike Will… there's super producers that have stuff constantly, but if you're a tier underneath that, it's a numbers game of creating as much stuff as you can and hoping something will land. When I learned how that worked I got less interested in it. I feel more precious about the things I make. When I'm working with Megan in the band, we take the time and make a song from start to finish and see it through and release it. That song means something to us and people hear it as they're supposed to. We feel free to do what we want with it. The idea that there's millions of random beats floating around that so many producers have made, a lot of them are probably really great and will never land anywhere. It's a bit wasteful. I decided to dedicate less time to that element and work on the things that seem more promising. If an artist comes and wants to work with me directly, like Danny, I'll take that time.
How did that new awareness affect what you did with Purity Ring for this new record? It doesn't affect how I write. When I sit down and create something, I don't have a vision from the start. I just start messing around with sounds and samples and combining things, and I may hear a bit of a moment that's inspiring. The perception of what people hear outside of that doesn't affect my process. But since we've had a bit of hip-hop involvement as a band, people ask us about it and talk to us about it, people seem to be aware of hip-hop influence in the production, which is cool. To me, it's pretty obvious. With the range we have, we probably have a lot of fans that don't listen to rap music or realize they're listening to rap beats, which is kind of awesome. Maybe through us, they might hear a rap song and not know why they like it. That's how you get into different kinds of music, through different vessels.