TCF Beautifully Evokes A Cyborg Otherworld On New Track
The Berlin-based algorithm composer shares an absorbing first glimpse of his forthcoming EP.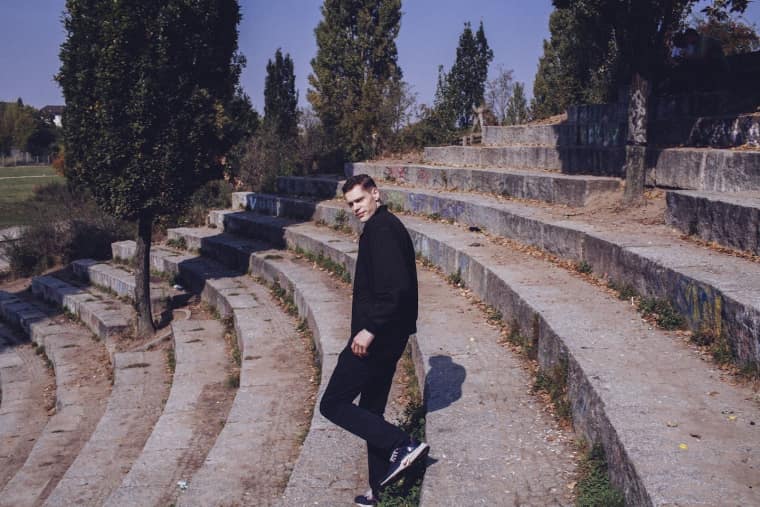 Listening to Berlin-based composer and GEN F graduate TCF—who recently changed his name to an anagram, Aedrhlsomrs Othryutupt Lauecehrofn, a move suggestive of his known interest in encryption—is a pretty singular experience: not only because he makes incredibly interesting compositional decisions, but also because he often recruits artificial intelligence to participate in music making. As a result, his work manages to simultaneously evoke "real life" and something else entirely: a cyborg otherworld that we just don't have the words to describe yet. New track "I4WUAT7H5cXQif1EmFqeQTcXjLXDcyNrcnzdzf2DVPifOBu5kNXF9BW2lFN+WqzJkmTktNUu RwCgywyUVjQrw==" is a perfect example of this: it flickers with a kind of sci-fi drama, but it's crosshatched by unknown parts, signals or sentiments which hit hard but evade understanding.
"The process involved selecting sounds from the algorithmic output and organizing them," TCF told The FADER. "When you hear the sound of a horn it's most likely another sound processed until it reminds you of a horn. While both of the songs on the EP have clear structure and narrative there's some strange artifacts and transitions that did not make sense to me, but I decided to let them be as the output material suggested it." Stream the track below and be sure to follow up on its forthcoming release on the his new EP on Ekster, titled NLeZ7tnzzjTXBsMtD1OO0xPEZ0MmnSKsGZA/yHfSV1gfKH+//xR9oW+ uUJO4i3N0lRghdsuEoRSOKjJMZApfoA==, on March 15th.