What It's Really Like To Be On Tour With Young Thug and Travis Scott
Behind the scenes of rap's rodeo with photographer Cam Kirk.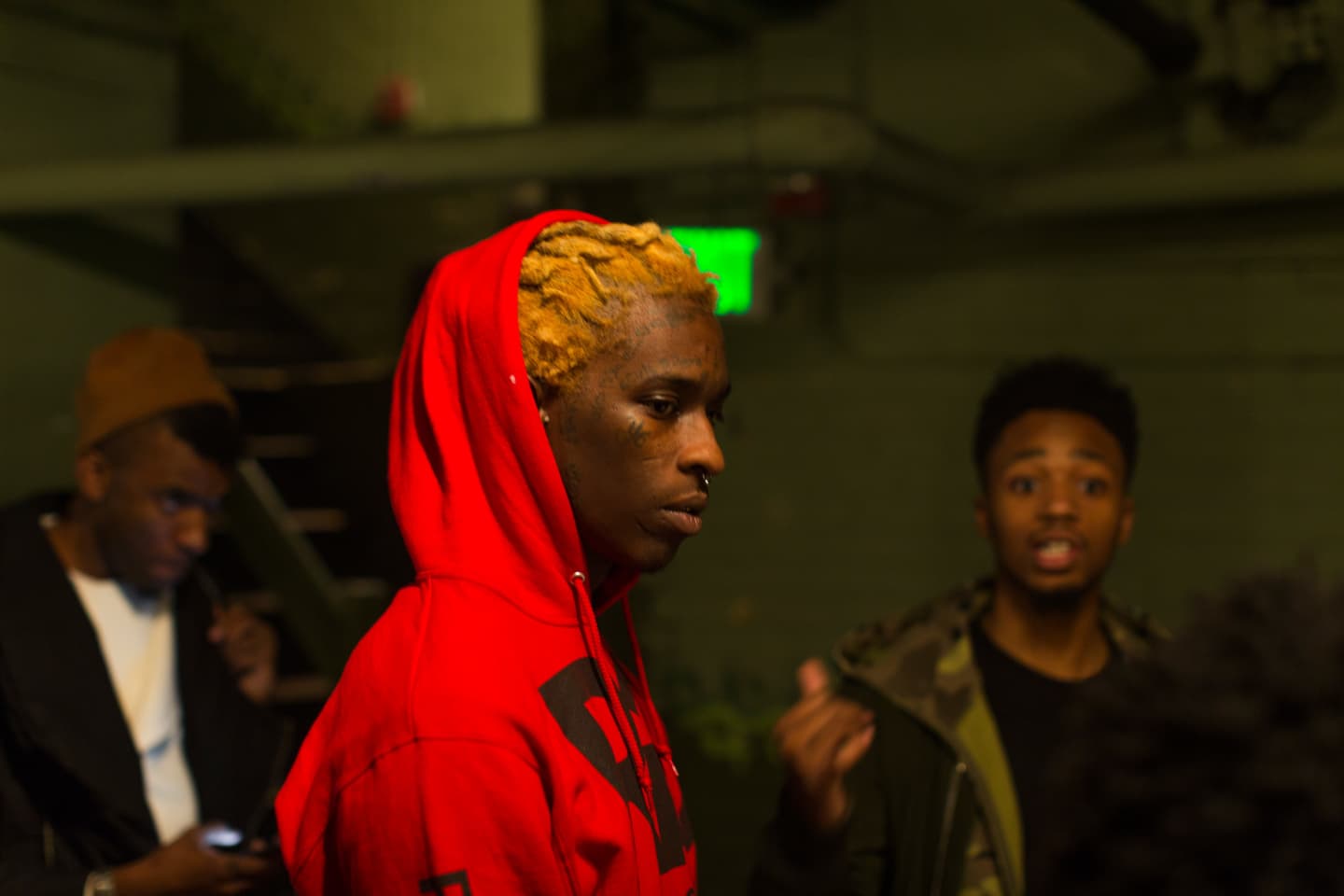 For the last couple of years, Cam Kirk has served as Atlanta rap's house photographer. This spring, he traveled with Young Thug, Metro Boomin, and Travis Scott on their Rodeo Tour. A stand-in set of eyes for anyone who missed the show, he rode the bus, perched on the stage, got kicked in the pit, and slept as much as he could. A week after the trip's end, we caught up to talk about the pictures he brought home, and the Rodeo's lasting effect on Thug's career.
---
CAM KIRK: Travis Scott lost his voice after the first show. That scared all of us like, 'Wow, how we finna do this for 30 days?' It put everybody in the mindset of: we really gotta brace ourselves, this is a real tour. Not that we can't give it our all every night, but you gotta do whatever you gotta do to make yourself last 30 days.
The beauty of the Rodeo tour was that it brought Thug out of his shell as a performer. He took a lot of big strides. The biggest change I see in him is in his maturity level and the way he embraced his position as an artist. Doing the things make you a bigger artist—I've definitely seen that in him, compared to a lot of other artists that come out of Atlanta. Him going on the tour alone was a big step and a big sign of his understanding like, 'I gotta get out there, I gotta go to cities and markets I've never been in. I gotta collab with other people.'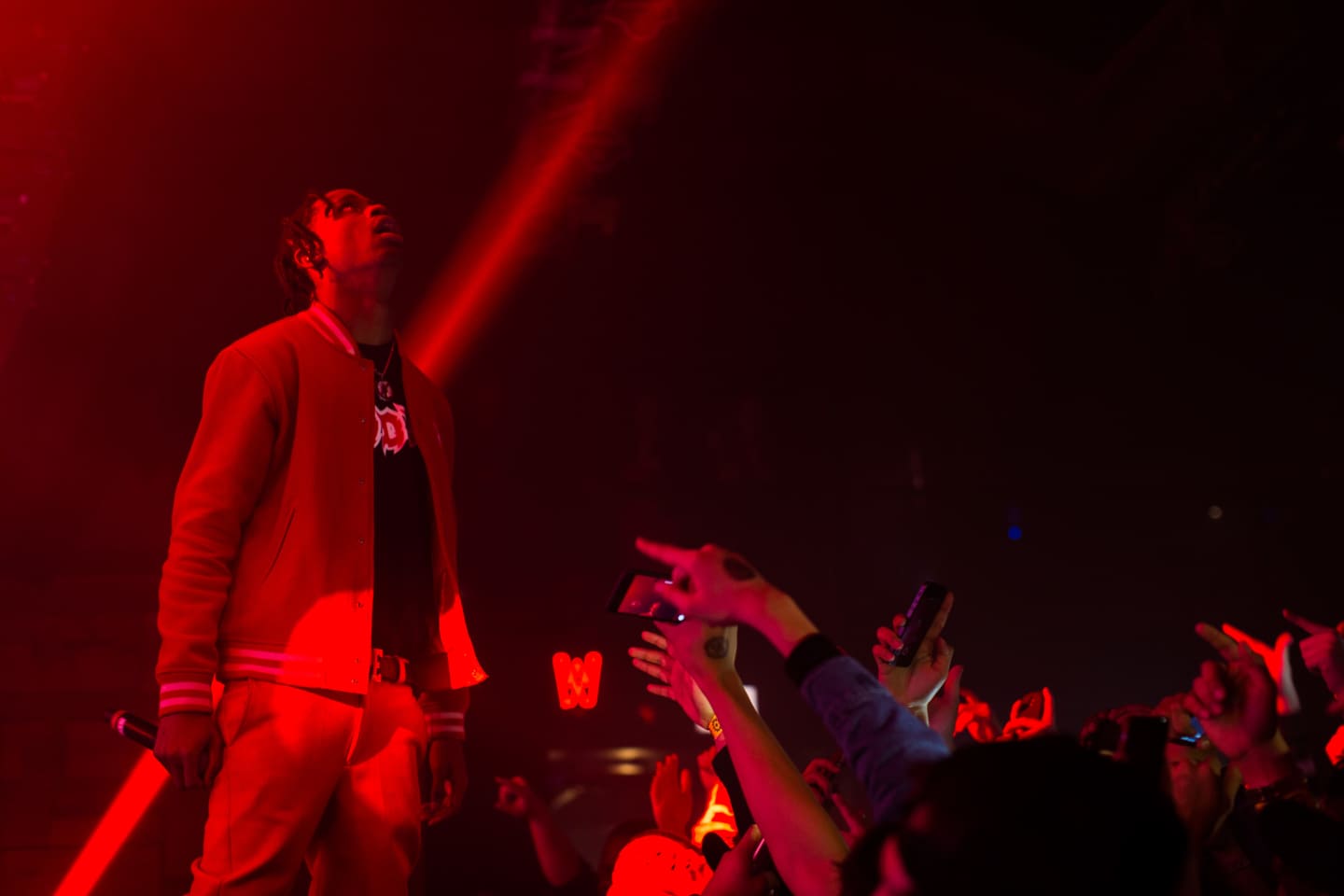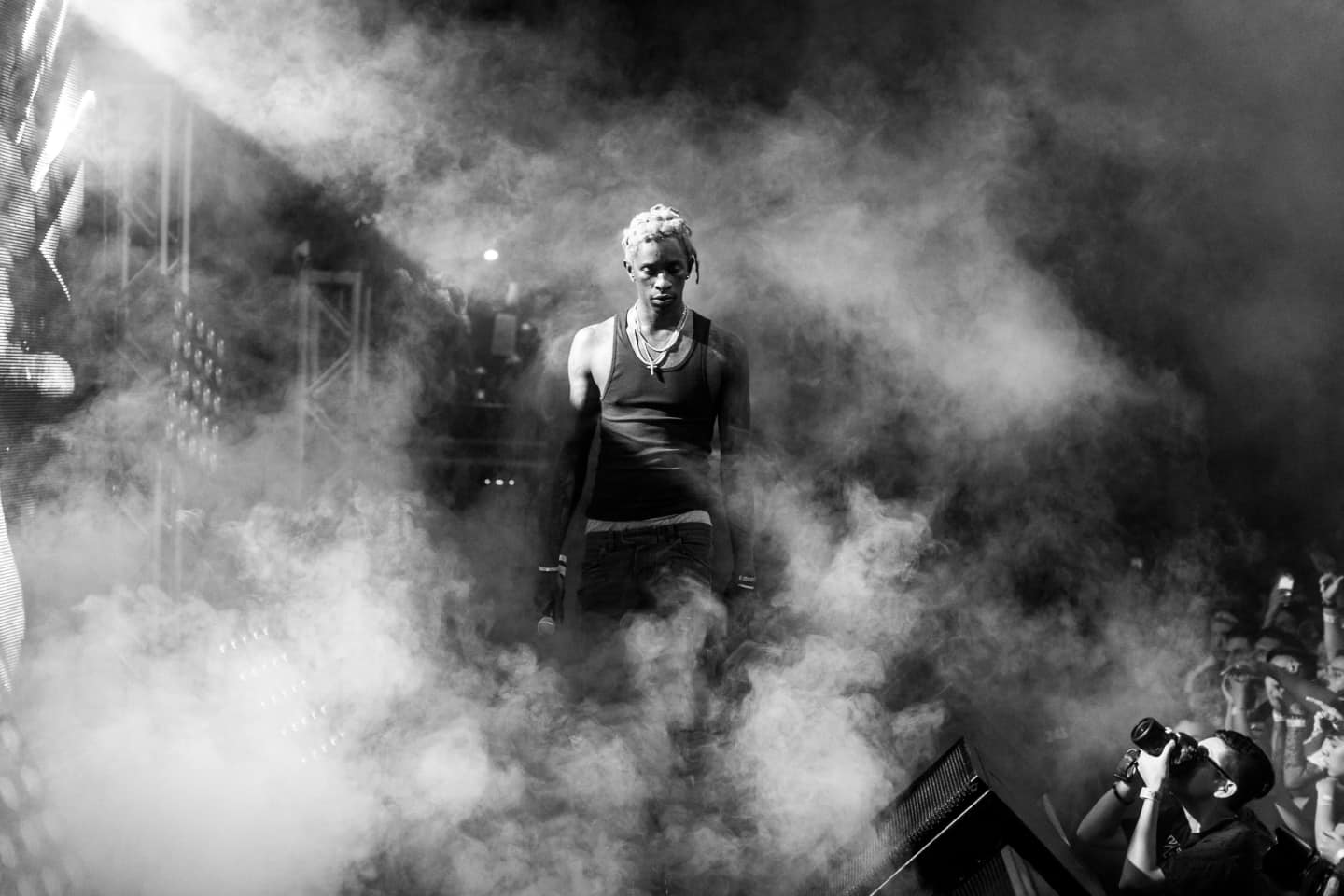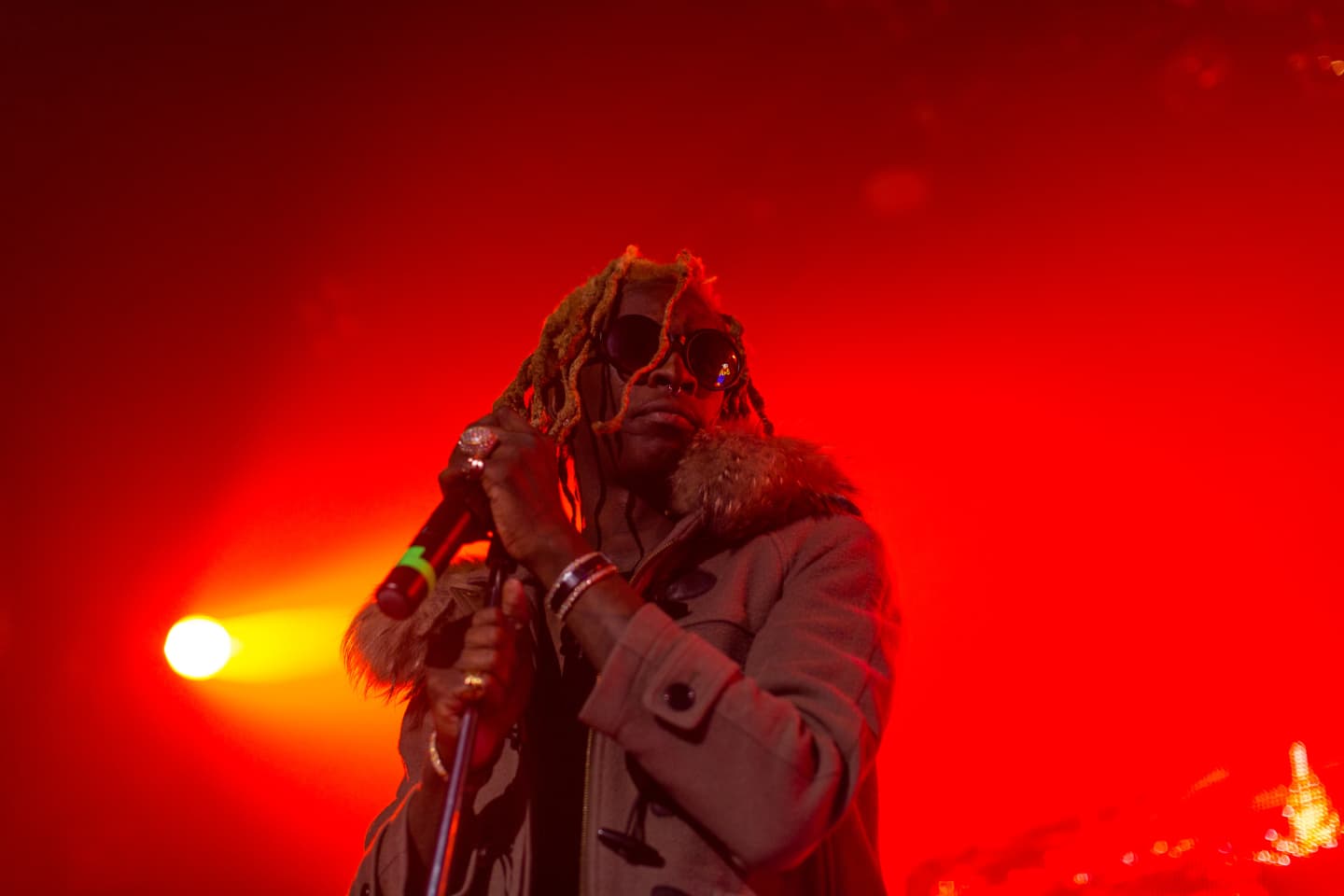 Typically, a Thug show prior to this tour would be at a club, with an all-black, all-urban crowd. The majority of these [Rodeo] shows are a mixed crowd, race-wise. Before, Thug would perform three or four songs with no DJ, just a CD, so it was really more like hosting a party. He went from doing shows like that to having his own tour DJ, having visuals on screen that him and his team created, to having his own merch, selling t-shirts. He was doing meet and greets by the end of the tour. Actually interacting and talking to fans, doing autographs, all the little things.
He made it a point every night to change clothes. The fashion and his style was definitely something that stood out. He performed in long johns one time, and the poncho. One end of the spectrum he's wearing Hooters tank tops, then on the other end he would come out in the new Yeezys or the Red Octobers, stuff which caught people like, 'Oh wow, this guy can dress.' That's something I've seen since the beginning with Thug. No matter how people try to make fun of it, he's so confident in his skin he can literally wear anything and make you a believer. He made it cool to wear whatever and no one questions it. They love it. That's what people love about Thug and what makes him such a dope artist. The way he performs after this tour is going to be a whole different experience.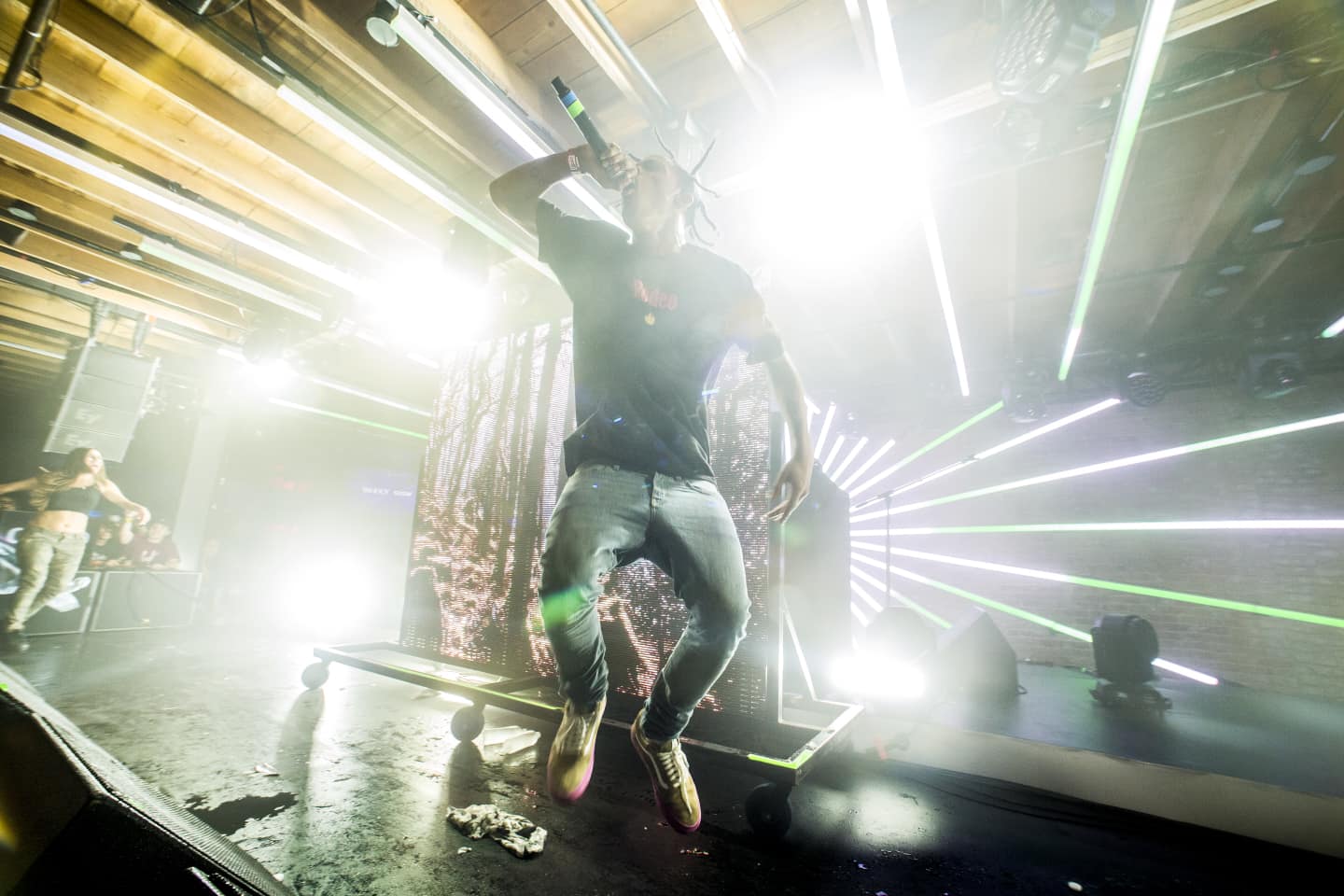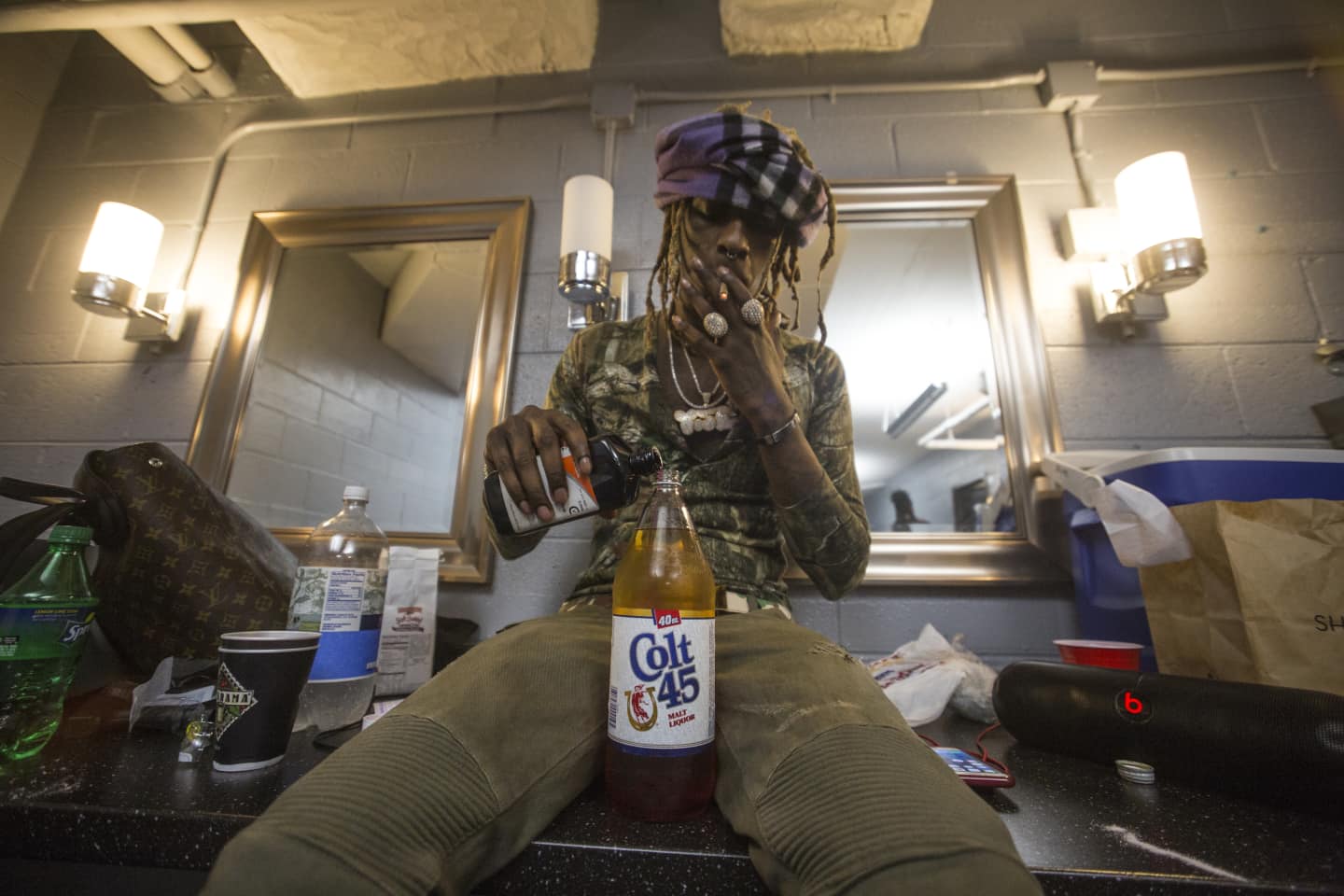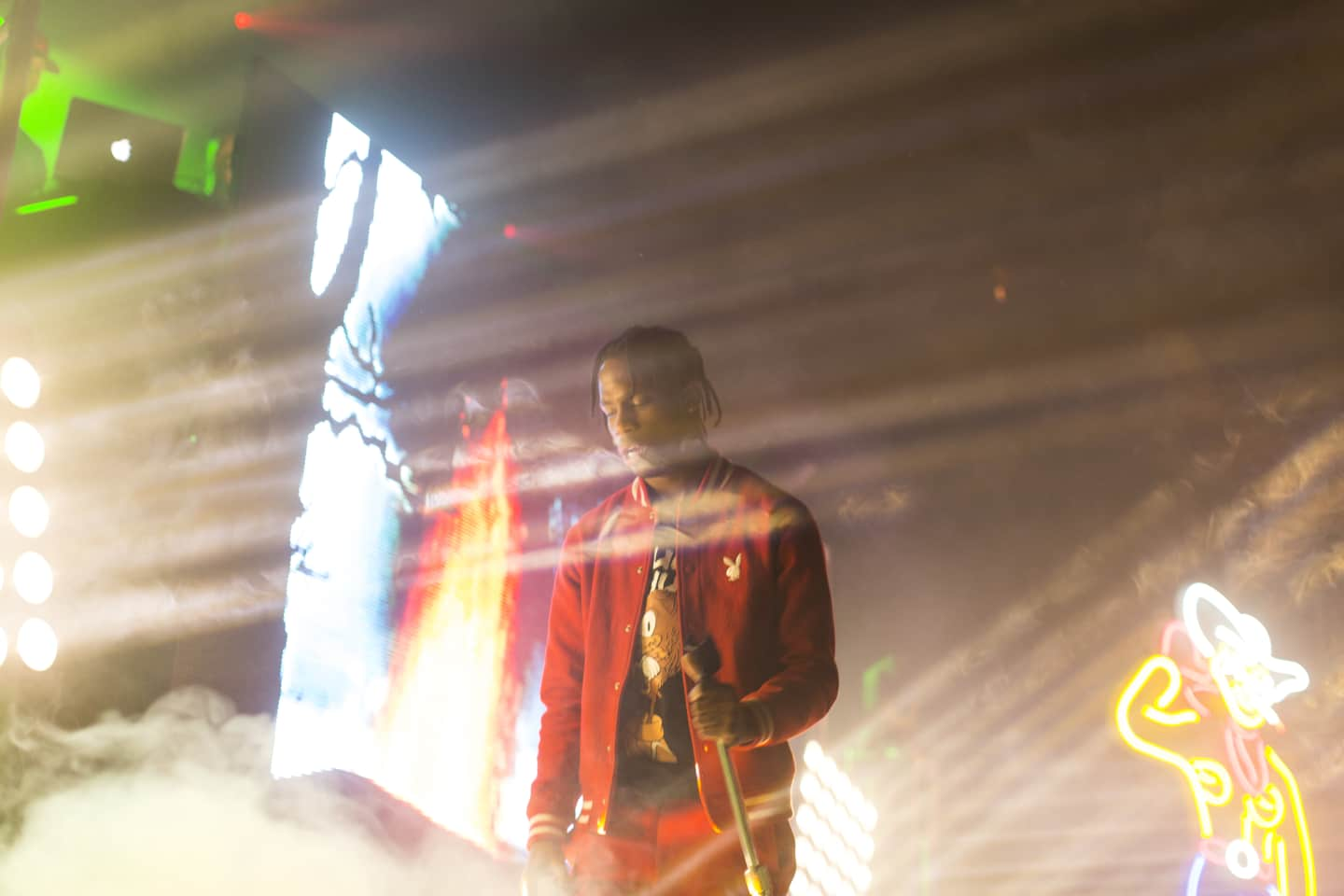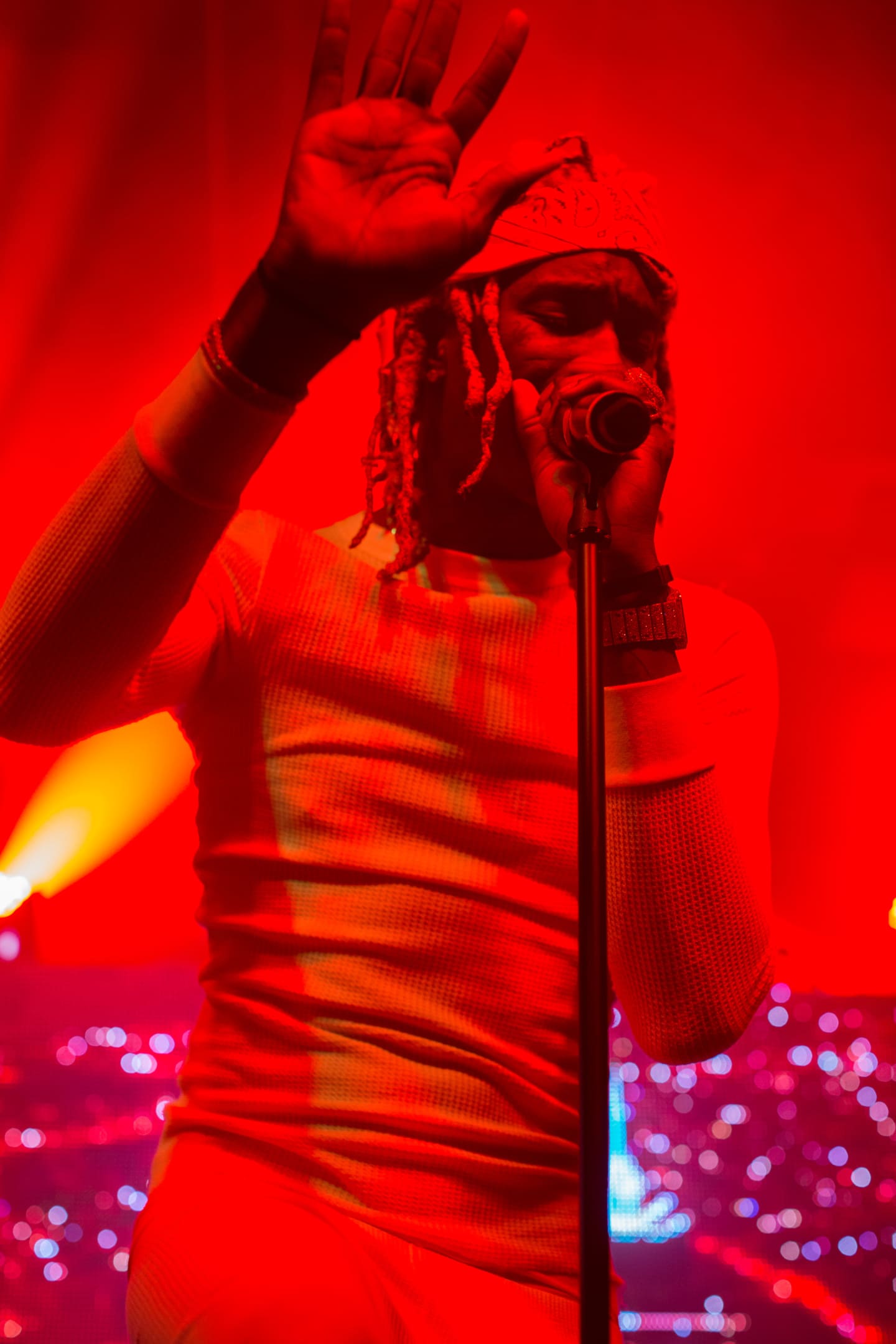 "[Thug's] so confident in his skin he can literally wear anything and make you a believer. He made it cool to wear whatever and no one questions it. They love it."
One of the biggest lessons we learned right off was: everybody likes to party, but make sure you're not doing too much. It's hard enough to sleep on the tour bus with so many people traveling, so it's just about really making sure you're more so relaxing. It wasn't really a lot of after parties. We kinda got back on the bus and either parked at the hotel or rode to the next city. It's not as glamorous as people think. There's no healthy eating, none of that. Every once in a while we get a break and get to go to a restaurant. We made it work. Thug is a huge candy lover, he has a lot of junk food on his rider—a lot of sour gummies and sour patch candy, a lot of rice krispie treats and hot fries, potato chips.
The vibe on the bus was extremely creative. It was a working bus. We had a studio on bus, so Travis and Metro were working on music a lot of the time. Metro making beats, Travis recording in the back, me in the front editing videos and editing photos. We had NBA 2K time, people got to play games on long travels and bet money. It was fun, everybody was unified. Everybody hung out and vibed out together. Birdman was there for 90 percent of the tour. He came on every night and did about four songs, he closed the show out. But he had his own bus.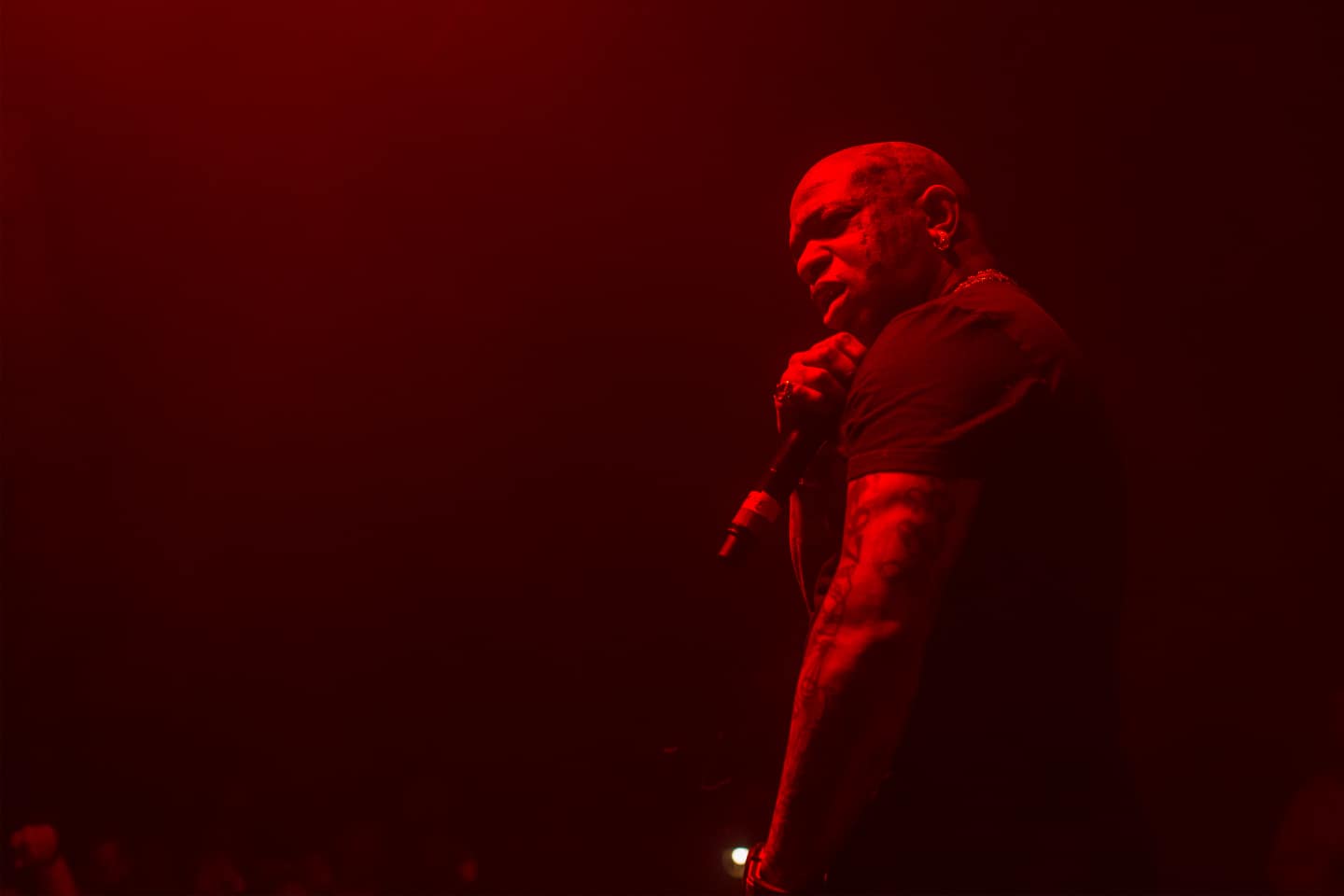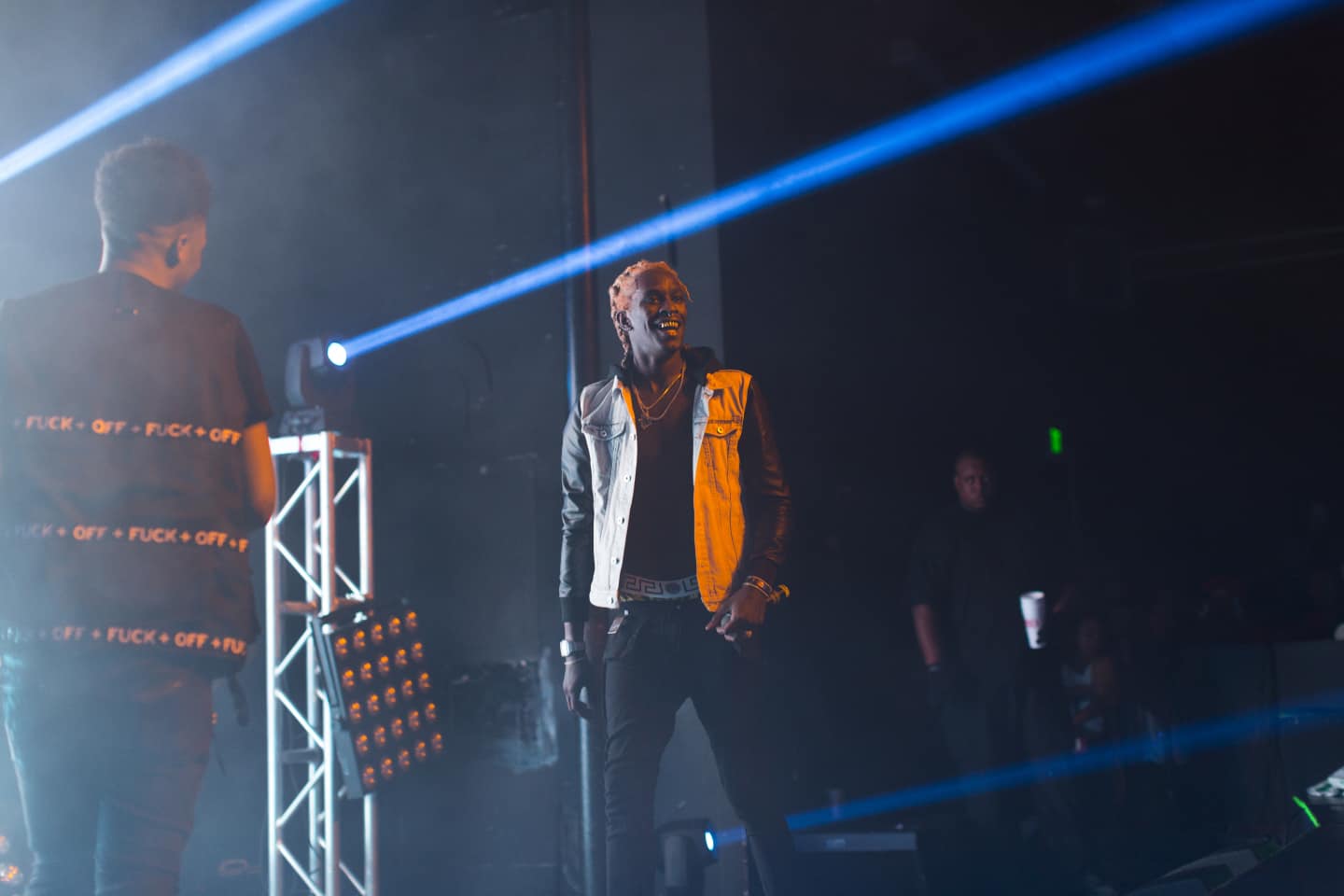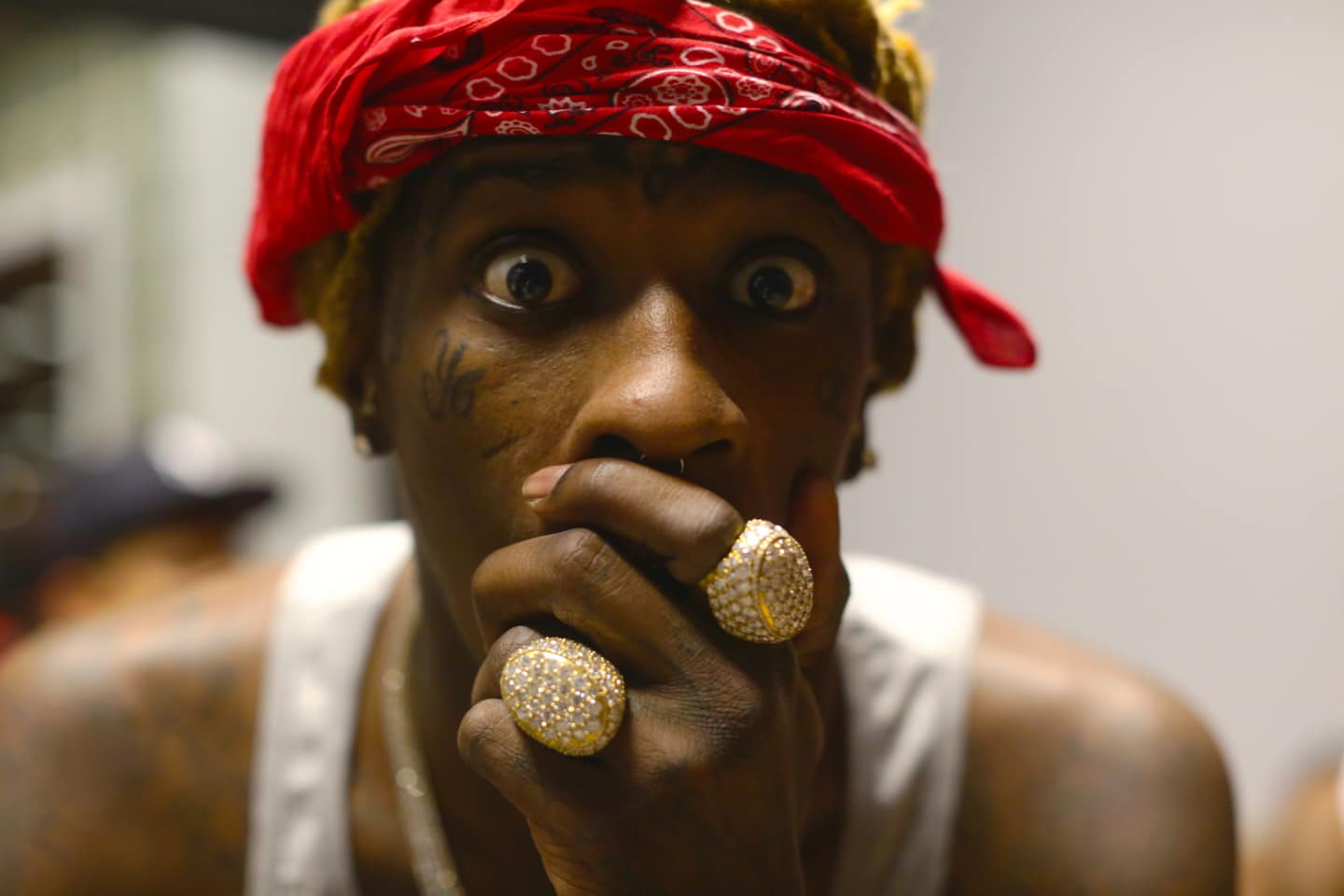 We had a few fans that traveled state to state with us, like to three shows in a row. They'll be in the front row and it's like, 'How in the world did you get from San Diego to San Francisco to Colorado?' A bunch of fans had Travis name tatted on them. Every night someone would throw their iPhone on stage out of rage.
The L.A. show was especially. Kanye West, Chris Brown, Rihanna—so many people were there. At the end of the show everybody came on stage and performed with Travis and Thug—Chris Brown, Kanye, everybody on stage rocking out. Kanye was really excited. He was actually on stage rapping their songs with them. Not even trying to hog the mic or hog attention. It was really coolto see songs you didn't even know Kanye was a big fan of, and he knows every word.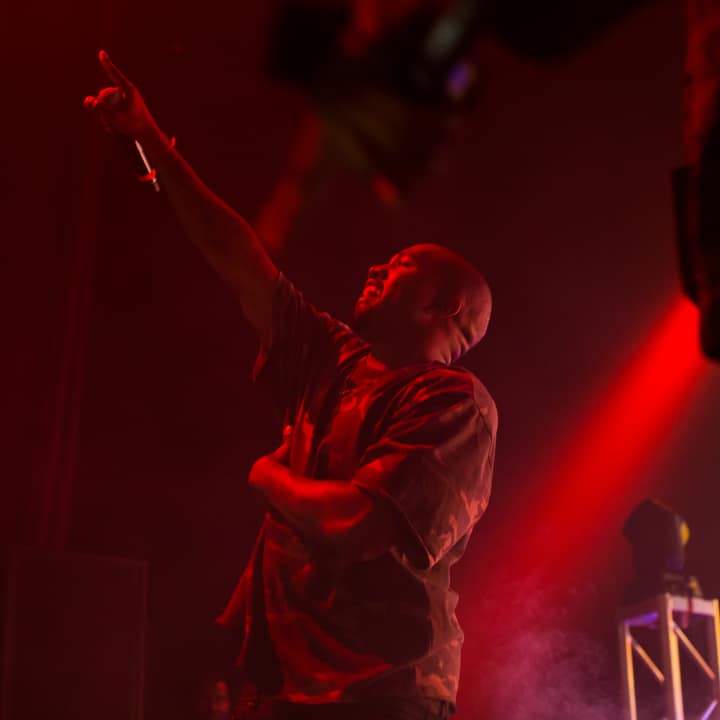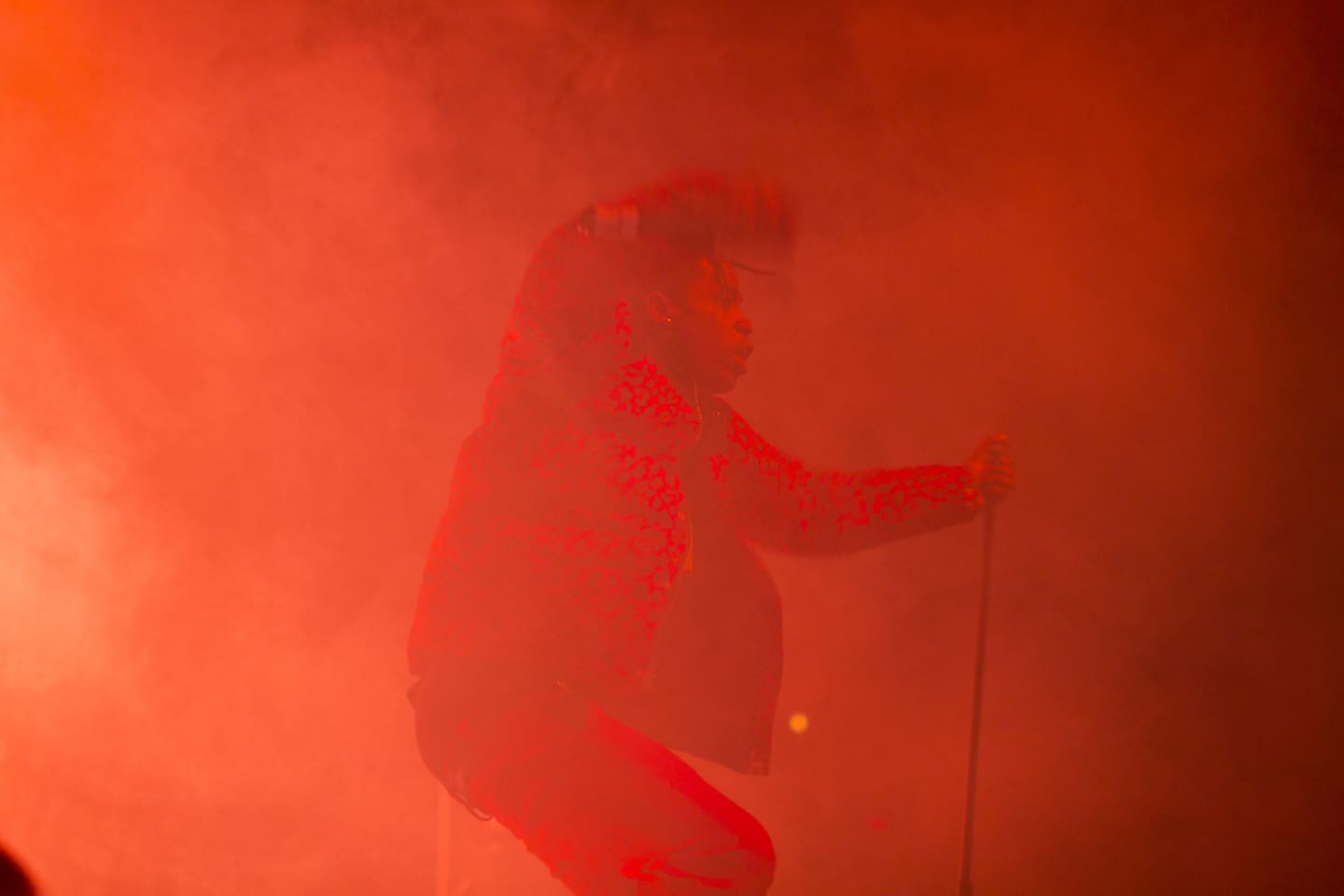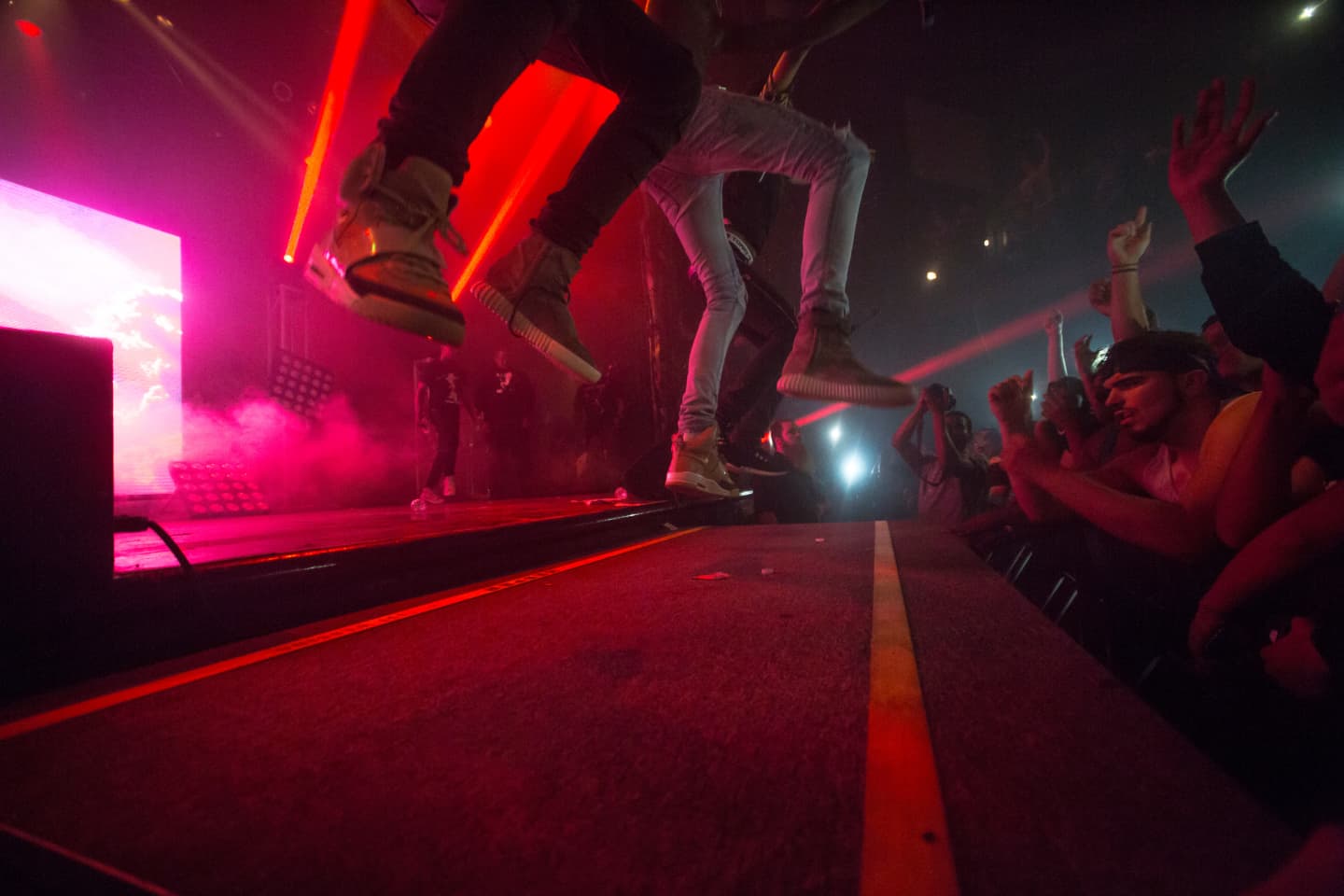 Even just filming, I felt tired every night because the energy. I usually started on stage to cover Thug and Travis' first sets. That's when the crowd was usually the most excited, so you get the best crowd reactions from that view. From there I go into pit, where you can feel the vibrations coming from Travis and coming from the crowd and you're in the middle of it all. You have bodies flying over your head, crowdsurfing. A few times I got kicked in the head. You got Travis and everybody on stage throwing water back and forth you're getting soaking wet. This shit's fun though. It's so exciting.
Being able to capture two stars that happen to also be my friends, that was my favorite part. It's dope to be able to capture this moment for them. This is Thug's first tour, Metro's first tour and Travis' biggest tour to date. It's dope to capture that, and the excitement that they felt every night.