Meet Vinylz, Rap's Secret-Biggest Producer
Name a rap star. Kanye West, Drake, Jay Z, Nicki Minaj, Lil Wayne—they've all shown up over Vinylz beats.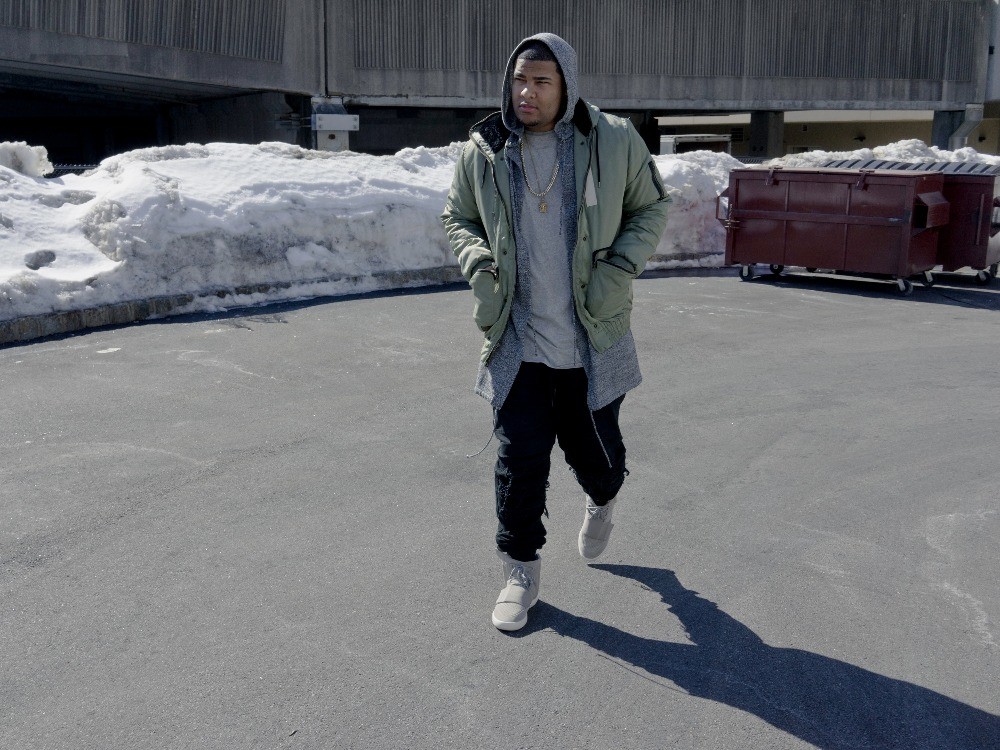 For someone who's practically unknown, Anderson Hernandez, the 25-year-old producer who goes by Vinylz, is everywhere. His résumé is spotless, with major hits built on his cavernous hybrid of '90s boom-bap and contemporary R&B haze for just about every important rap star: Kanye West, Drake, Jay Z, Lil Wayne, J. Cole, and Nicki Minaj.
We're sitting on the second floor of Pergola, an oasis-like Manhattan hookah bar. Pulling on a milky-smooth flavor of hookah, the good-natured Hernandez explains how his records tend to materialize. Occasionally, he'll be summoned at the last minute. Just days before Drake released his last mixtape, the rapper called him late at night, begging for beats to add to the project. "He was like, 'Get out the club. Go home and send me something,'" Hernandez recalls, soft-spoken but direct, in a hoodie and chains. "I rushed out the club. But I couldn't really make anything because I was drunk." What wound up on the final version of the tape were the beats for "Know Yourself" and "You & The 6." On the handwritten thank-you note that accompanied the release, Vinylz is listed before Noah "40" Shebib.
As with many a big-time producer, Hernandez rarely knows when and where his ideas will end up. His instrumental for Big Sean's "Blessings" was offered to Drake years ago and only repurposed at the eleventh hour. "FuckWithMeYouKnowIGotIt," the lone forward-thinking song on Jay Z's Magna Carta Holy Grail, would've never seen the light of day had Henderson followed his impulse to delete the beat before Jay got his hands on it. "I'm my worst critic, so I delete a lot of stuff if I don't think it's dope," he says. "Boi-1da was like, 'Yo, what are you doing? Keep it.'" And the beat for "0 to 100" was famously drafted for Diddy, only for it to become the center of a firestorm months later, when Drake put it out. "Diddy didn't really like the beat, and I don't know what happened after that," Hernandez says diplomatically. "I stayed away from that situation."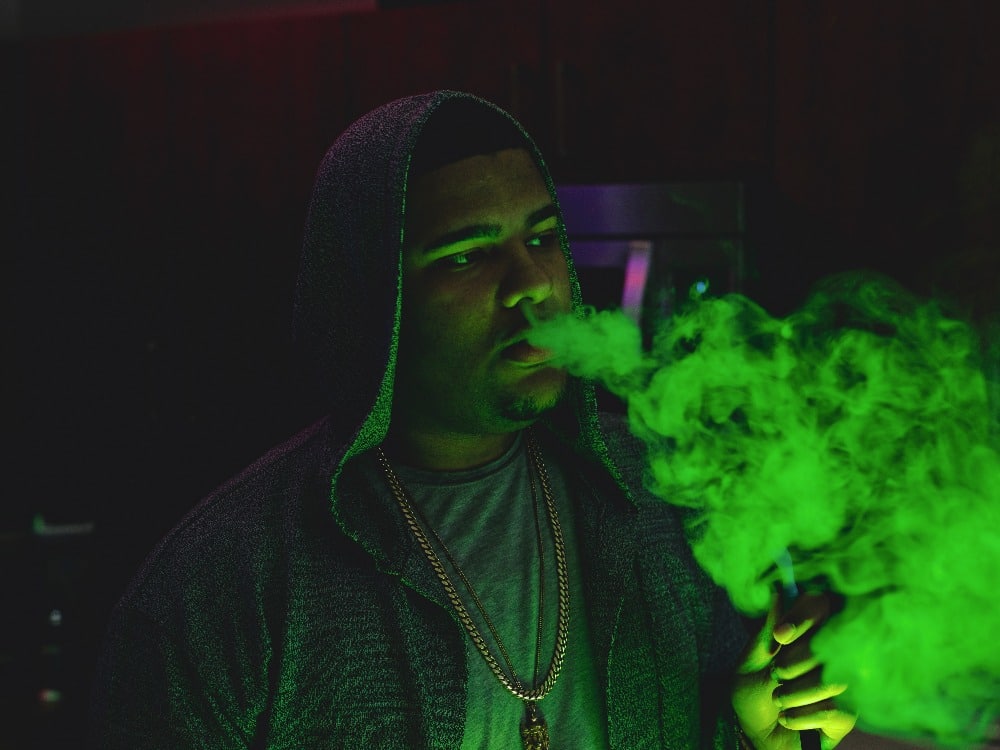 Hernandez has long resisted developing a signature sound, though he says the music he's currently creating "sounds way crazier" than what's currently on the radio. Hernandez has spent this spring day going back and forth on ideas for Kanye West's So Help Me God. It's a project that West boasted was ready for release many months ago, but the patchwork quilt is still being sewn together, and Hernandez is in the mix. "This album is definitely bouncier than Yeezus," he says. "It caters more to the people. He's definitely a happier person right now."
These days, Hernandez is stationed in Hackensack, New Jersey, where he lives with DJ SpinKing and a club owner named Star. He grew up in uptown Manhattan, where he began rapping at age 14 (he says he was "terrible"), until a friend put him on to Fruity Loops, the same low-budget production software he still uses today. As a teenager, his music caught the ear of Swizz Beatz' father, who introduced Hernandez to his son. He began working with the rapper Cassidy, who wanted to freestyle over Drake's breakout "Best I Ever Had." On a whim, Hernandez decided to try his luck reaching out to the song's producer, Boi-1da, on Myspace, and got a response. Before long, he was brought into Boi-1da's world, and eventually became a close collaborator of Drake and his OVO cohort.
"Me, Boi-1da, and all the OVO people—we call ourselves the Spurs," he says. "The Spurs are not a team that people look at, but they always win. And they're still so humble. That's how we all move." Occasionally, they don't win—like at the Grammy's this year, when "0 to 100" lost to Kendrick Lamar's "i" for Best Rap Song. Hernandez and his OVO producer friends learned of the loss on the way to the ceremony, and almost turned the car around. "I'm a sore loser," Hernandez says. They left the ceremony quickly: "So boring."
Hernandez remembers a time when he was more easily impressed. He used to be so nervous working with rap royalty that he'd bail on studio sessions, opting instead to work over email. Now he's embedded deep within rap's inner circle. "I have a publishing deal with Sony ATV," he says. "Boi-1da helped me get that deal. Boi-1da wants me to surpass him." Up next, Hernandez has projects on deck with pop sensation OneRepublic, and he's heard that Rihanna has cut records to his beats. He was also recently in Berlin for a top-secret project. When I probe him, asking if it was for Jay Z and Beyoncé's rumored joint album, he demurs, saying that he hopes he'll be included if it happens. In the meantime, he'll be plugging away at Fruity Loops. "I don't make a hundred beats," he says. "I make two beats every couple of weeks, and those beats get picked. So I'm like, 'Alright, do I change my work ethic, or nah?'" He already knows the answer.

From The Collection:
GEN F