It could be argued that 2006 was the Met Gala's most iconic year. The theme was "Anglomania," and Sara Jessica Parker, at the height of Sex & The City's popularity, brought Alexander McQueen into household name-territory by walking arm-in-arm with the English designer, in matching tartan evening wear. But it wasn't a fashionista who stole the spotlight that year, it was John Lydon, bka The Sex Pistol's Johnny Rotten, but more on that later.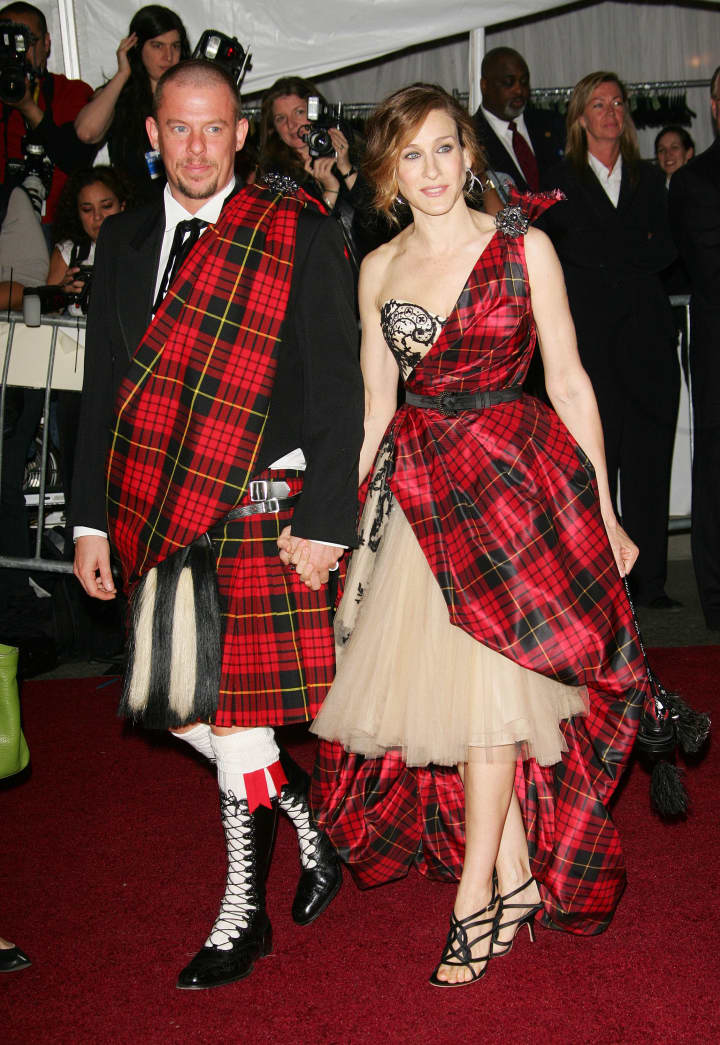 The themes of the Met Ball are always predictably absurd (see: 2013's "PUNK: Chaos to Couture"), and the crowd is typically a sea of starlets in bias-cut silk with their fingers crossed behind their back in hopes that no one will notice they have no clue what the fuck is going on. Ciara played it safe at 2006's "Anglomania" bash.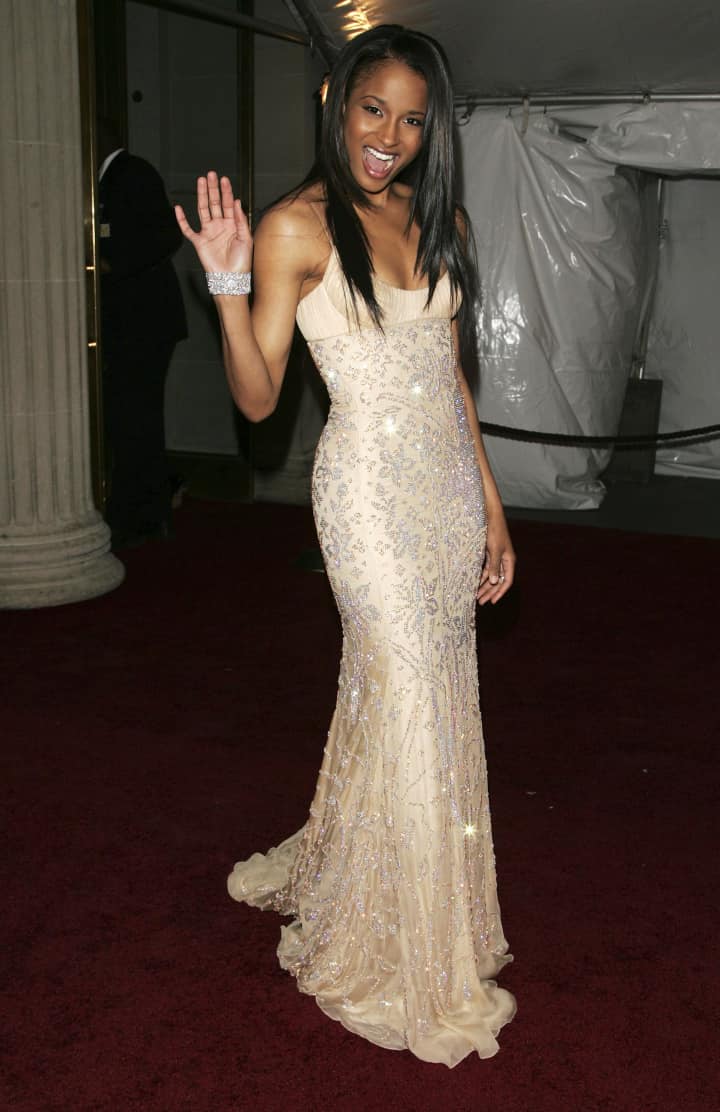 The alternative—actually trying to understand and adhere to the theme, and looking absurd—is far more dangerous. Take poor Emmy Rossum that same year.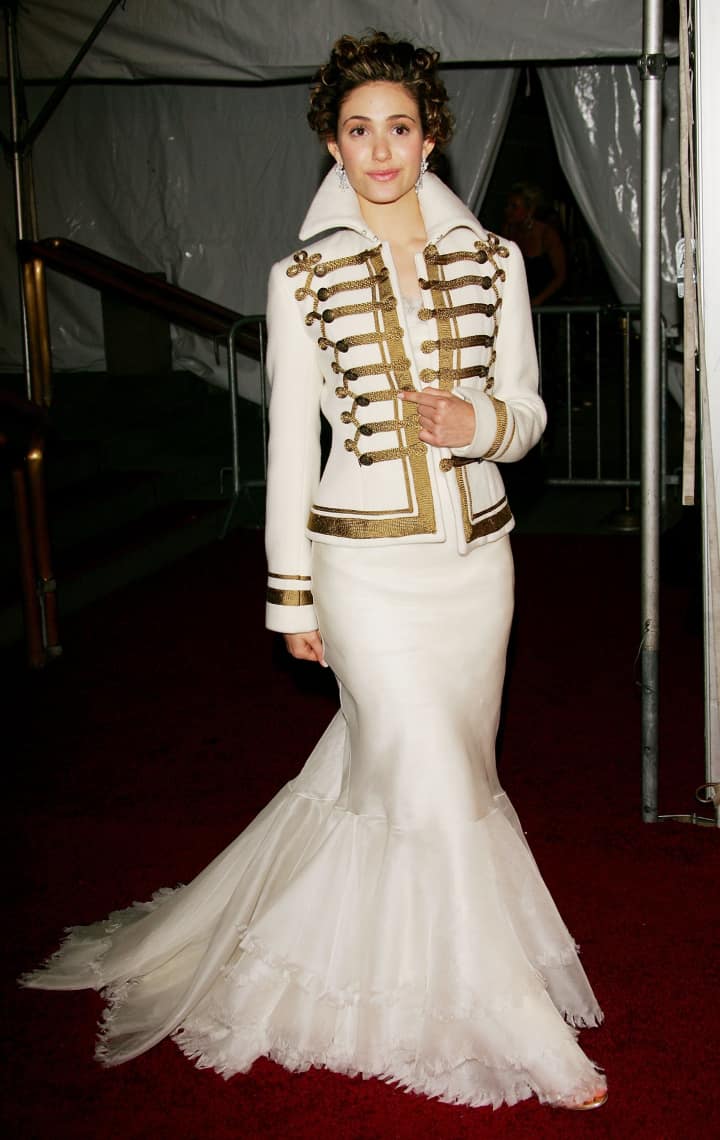 Which is why most attendees usually disregard any thematic mandate. Like when Andre 3000 interpreted the "superhero" theme in 2008.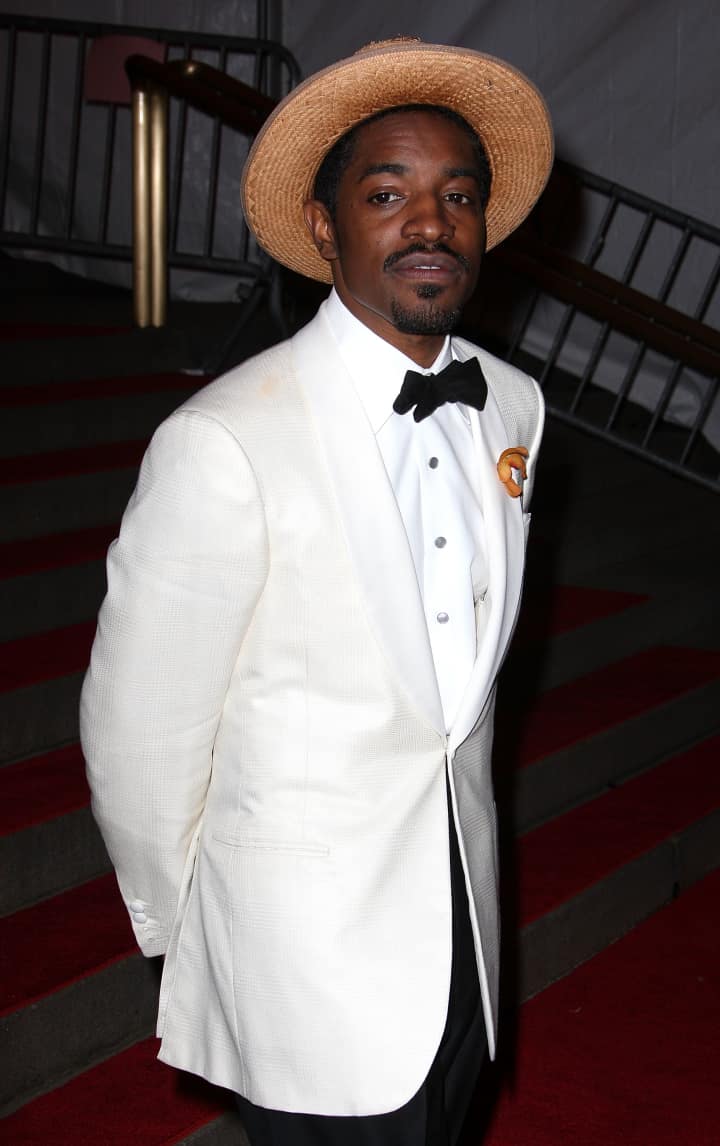 Or when Kim and Kanye took on punk in 2013.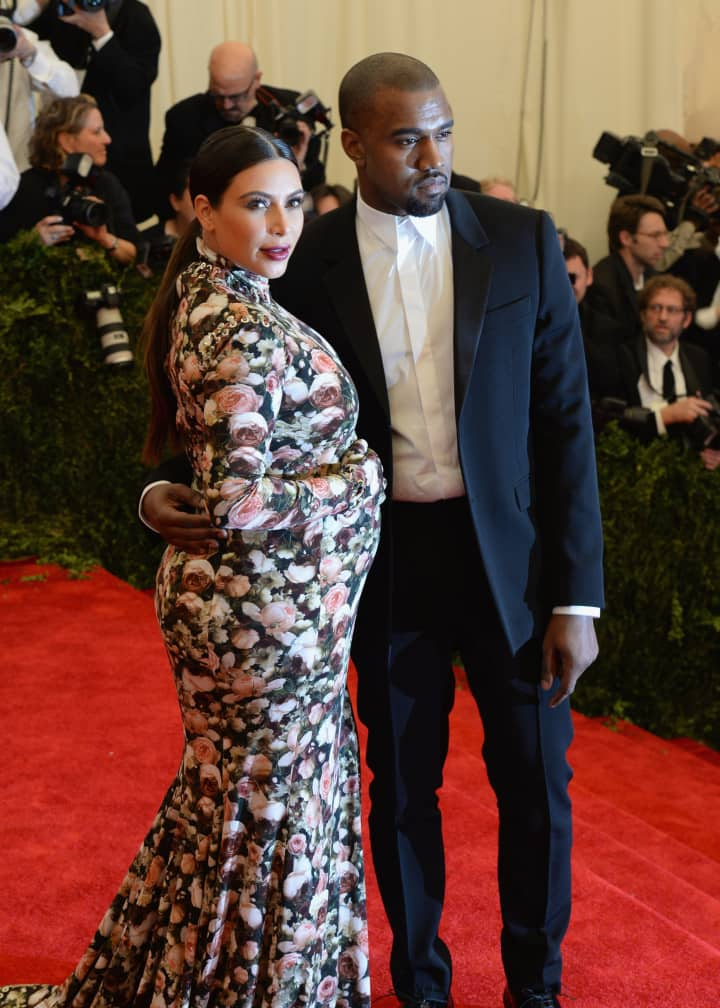 Or Victoria Beckham every. single. year.
That's Beckham as a superhero (2008), a classical goddess (2003), and anglomaniac (2006), respectively. More often than not, an image of an attendee "getting it"—as SJP & Alexander McQueen most surely did—comes to define that year. Just like Beyoncé's take on Charles James' classic, elegant aesthetic did in 2014.
Or like Miley Cyrus did at 2013's punk-themed fete, where she prioritized nailing Sid Vicious's hairstyle over looking pretty.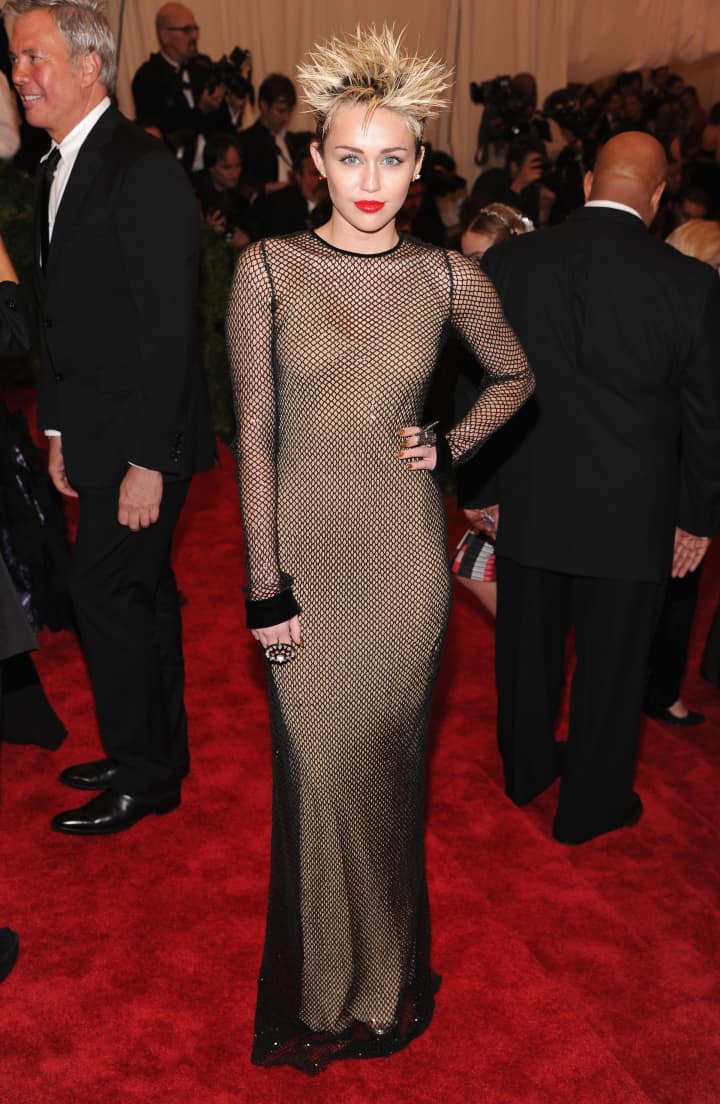 But no matter what, every ensemble at the Met Ball tends to come off as painstakingly composed and painfully premeditated. Which is why Johnny Rotten at 2006's "Anglomania: Tradition and Transgression in British Fashion" Met Ball will always be iconic: he's British, he's transgressive, he looks like he got dressed in exactly five minutes, and he doesn't care.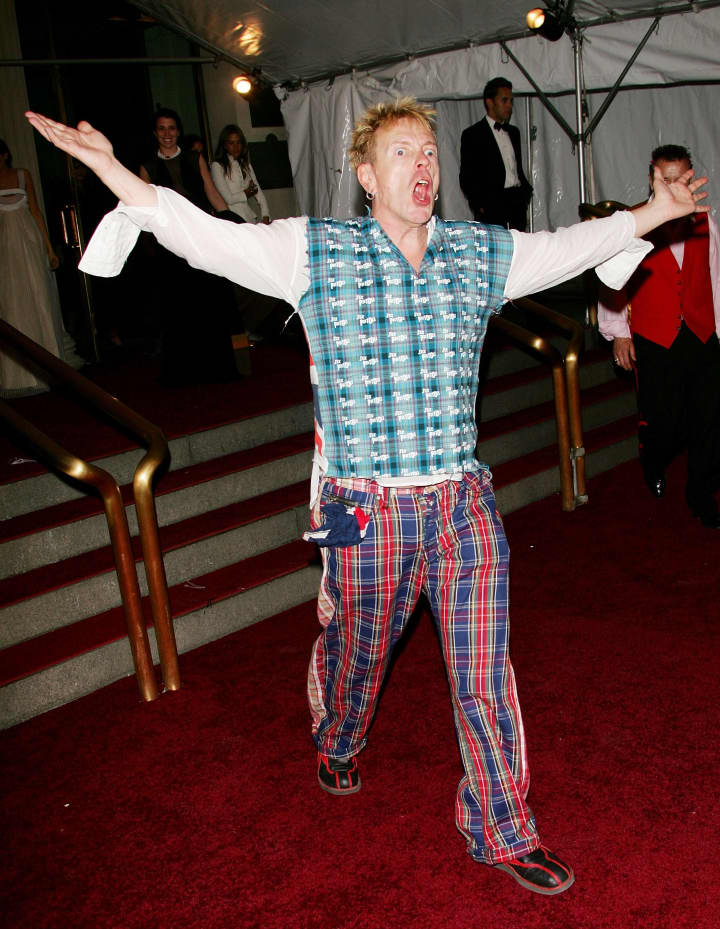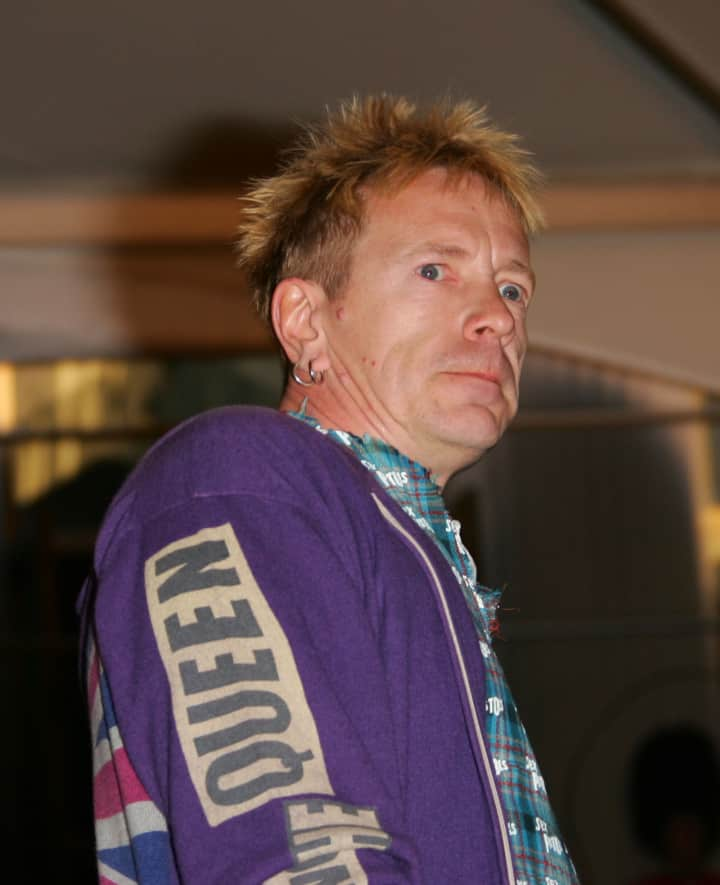 Lead Image: Evan Agostini / Getty Images