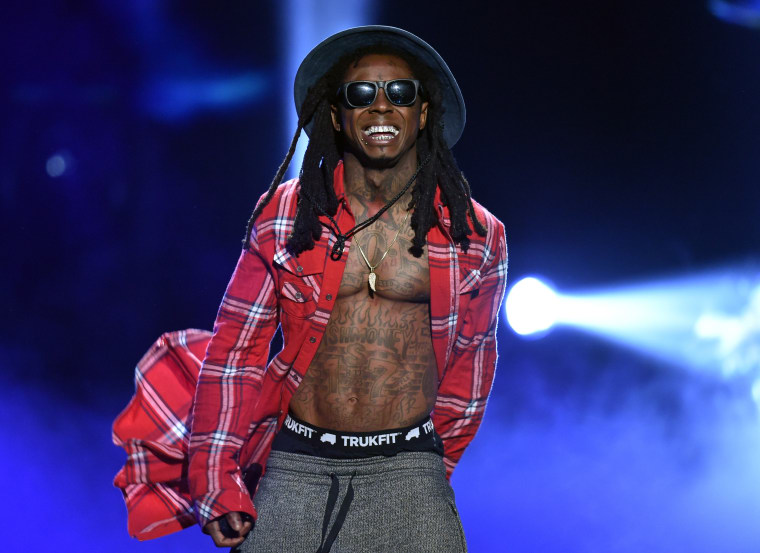 Lil Wayne isn't letting his issues with Cash Money stand in the way of securing his financial future. Last week, the MC joined Jay Z and a crew of stars as a part-owner of Tidal, investing in the streaming services that have become the most popular way of listening to music.
According to Music Business Worldwide, Wayne also connected with the company Kobalt Neighbouring Rights to help ensure that he gets his due in royalties. (One of several new Kobalt signings, along with the pop star Ariana Grande.) Kobalt claims to "represent on average over 40% of the top 100 songs and albums in both the US and UK." The company works with several notable rappers and hip-hop producers, including Busta Rhymes and Noah "40" Shebib. In a statement, Ann Tausis, Kobalt's managing director, noted that she's "thrilled" to "help creators maximize their earnings from current and previous performances on a global scale."
Lil Wayne recently dropped a new song, "Glory," to celebrate joining Tidal.