6 Awesome Ways To Take Care Of Natural Hair After The Gym
Fitness instructor Taye Johnson sweats for a living and still keeps her edges tight.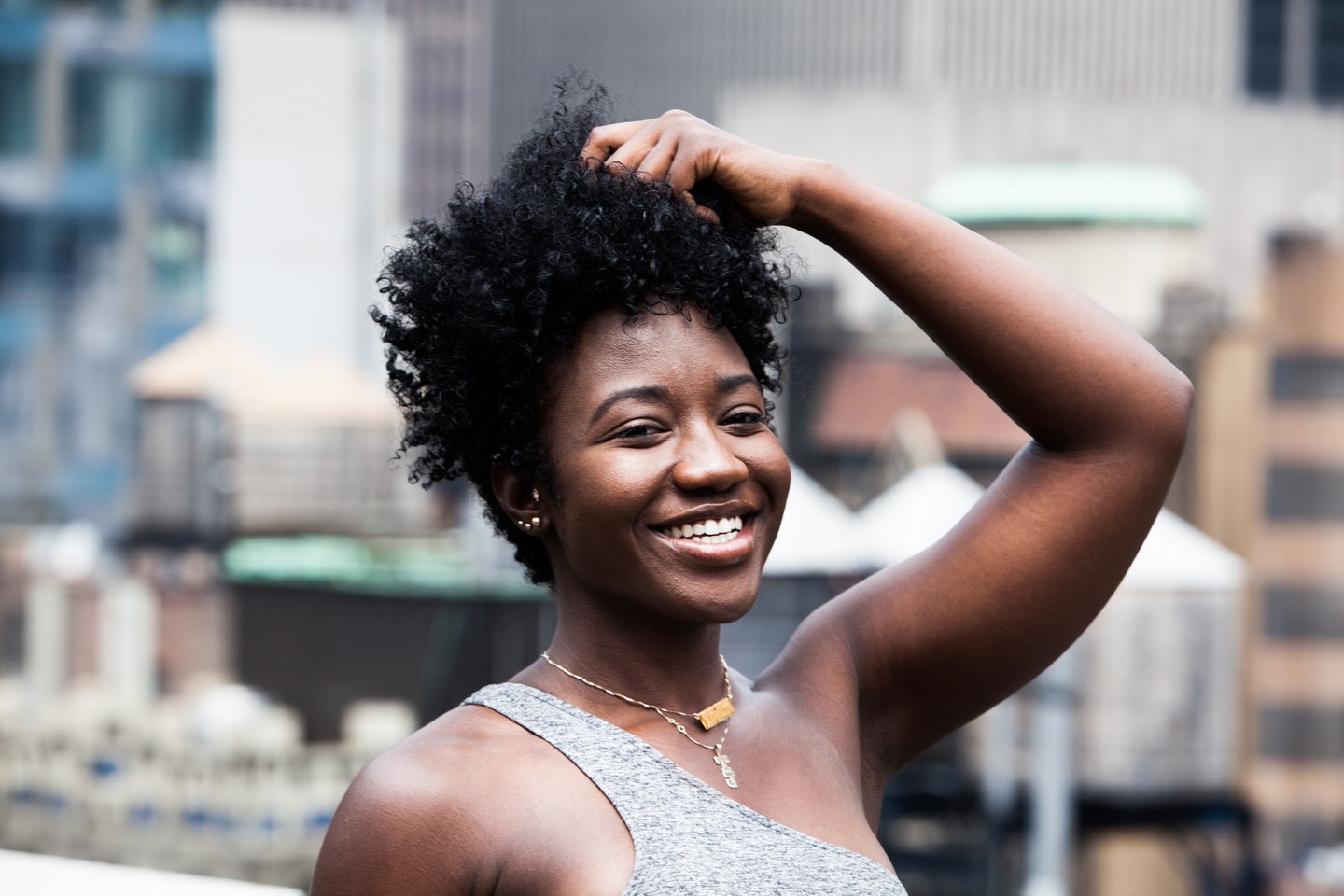 For women of color, hair care is a major financial and emotional investment. Often, it takes priority over a night of dancing in the club for fear of sweating out a fresh style. This well-known, informal sentiment was backed up by a 2012 medical study from the Wake Forest University School of Medicine that revealed that a majority of black women chose to skip the gym altogether in favor of maintaining their hairdo.
NYC-based spin instructor Taye Johnson knows first hand the struggles of wanting to maintain your fitness regimen and keep you hairstyle salon-fresh all week. Known for their star-studded clientele and turnt hip-hop playlists, Johnson's spin classes have developed a cult-like following among SoulCycle devotees. As a woman of color who literally sweats for a living, we asked Johnson to spill some of her hair-care wisdom, for after the gym and beyond.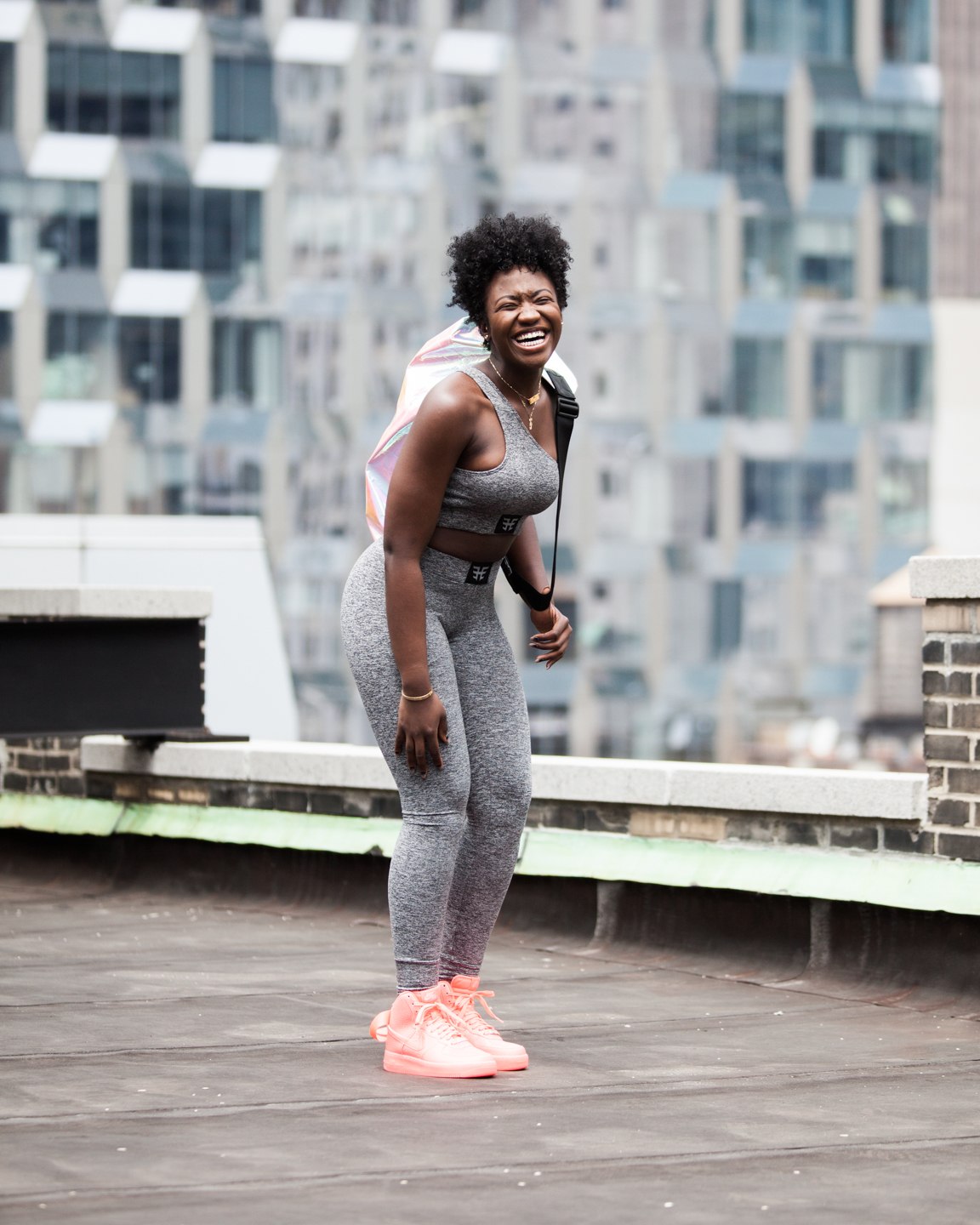 First off, don't be afraid to sweat
Johnson says that it's time to let go and let the sweat flow. "I always notice that women with curly hair are afraid to sweat because they don't want to have nappy roots or they don't like wearing their hair curly." When you're about to hit the gym, don't let the sweat inhibit your work out routine.
When you hit the showers, skip the shampoo
If you're working out more than once a week, giving your hair a full shampoo every time will only add to drying out your hair. "When you sweat as much as I do, your hair can get really dry just from work out alone," says Johnson. "So I use conditioner every time I wash it during the week—it's called co-washing—and shampoo only once a week. You want to lock the moisture in, and you don't want to get it dry and brittle."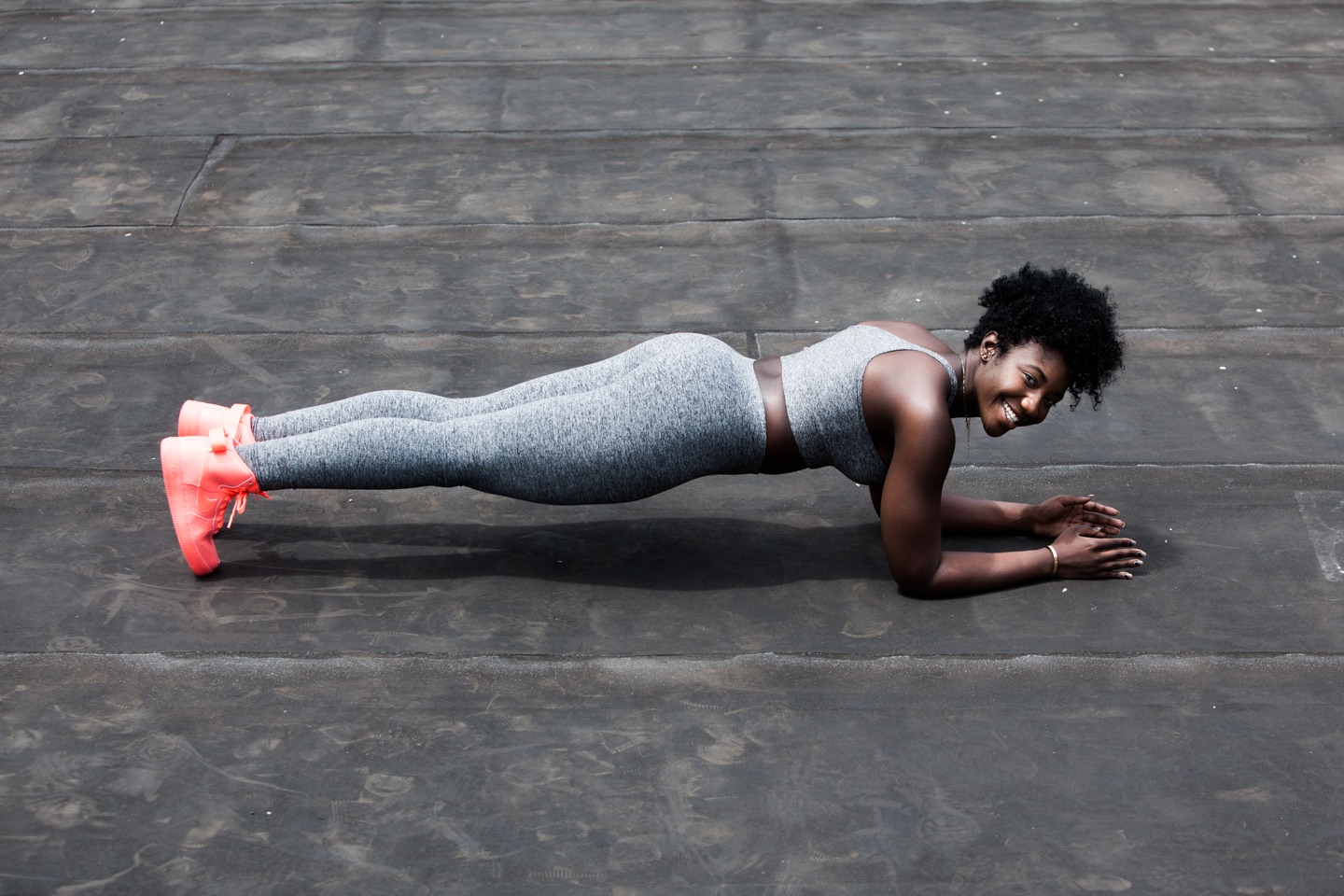 Leave-in products are your friends, use them
After washing your hair at the gym and before cranking up the blow dryer, Johnson suggests applying a trusty leave-in conditioner to boost the moisture levels of your hair. "I always use a leave-in conditioner or a little bit of coconut oil to help set my curl," says Johnson. "I'm so extreme, I keep a little care package in my bag with all the products I'll need on the go, so I'm always prepared."

Go deep with your conditioner
If you were focused enough to squeeze two workouts and more than one co-wash during the week, take some down time to restore moisture and a little TLC to your hair with a deep conditioning session and add a little heat. "A steamer looks like a hooded dryer but instead of drying, it helps to replenish moisture and lock it the hair follicle," says Johnson. "Use it once a week with your favorite deep conditioner."
Have a rotation of hairstyles that can take you from fresh blow out to wash day
Over the course of a week, Johnson teaches 15 classes. Whether she's rocking a long weave or her natural curls, she keeps a roster of go-to styles that will look chic even after the sweat-filled sessions. "Last year, I had mermaid hair all the way down to my booty. I'd get a wash and set at the beginning of every week. Somedays, I'd a side braid on day two, maybe hit it with a curling iron by day three. Then by day four, I would do a high ponytail."
And lastly, adjust your routine to the season
As the year rolls around, be sensitive to the changing needs of your body and amend your routine accordingly. "When the season changes, so does your skin and hair," says Johnson. "In the winter, you gotta keep that moisture spray on deck. In the summer, use your oils, but not too much. Your body naturally will makes its own oils. So don't go overboard because excess oils will get on your face and cause breakouts."