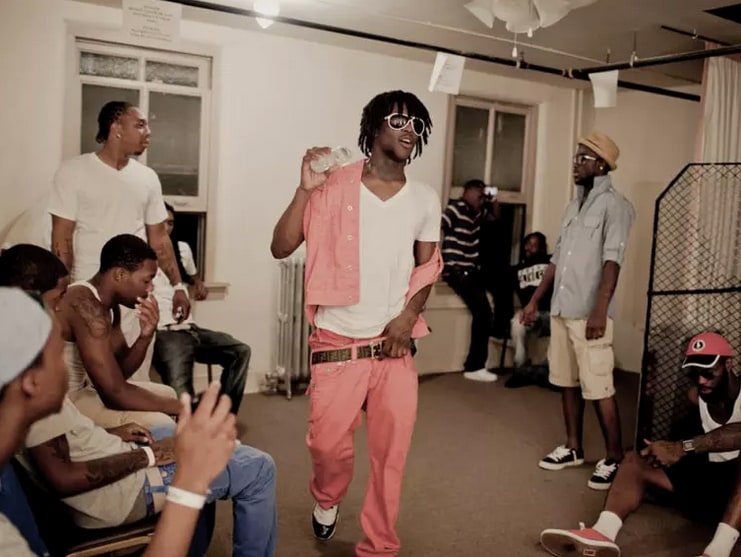 Chief Keef's complicated relationship with his hometown of Chicago entered a new chapter last night. A scheduled benefit concert for a Dillan Harris, a 13 month old killed following the shooting of his cousin Capo was postponed, and the organizers are pointing fingers at a local priest.
Redmoon Theatre, the venue where the event was scheduled to take place, state that they put off the event because they "understand the full nature of the event," according to The Chicago Tribune. However, in an emailed statement to the Tribune, the event's organizer Alki David blamed the Rev. Michael Pfleger, a priest in Chicago's South Side, for pulling the plug:
"The meddling, attention seeking Father Pfleger, who bullied the owner of the downtown theater to back out of his contract, will not succeed. He is exploiting this tragedy and taking money away from the victims and solid charities who are doing good work in Chicago."
The Redmoon denies speaking to Pfleger, who calls David's accusations "ridiculous" and insists he never spoke to the Redmoon Theatre. That's not to say he supported the idea of the concert, though: In a Facebook comment earlier this week, Davis decried Keef's responsibility for Chicago's violence: "Instead of having a concert ... why doesn't he man up and acknowledge it's time to stop this violence and apologize for his part in it!!!! We don't need a concert ... we need PEACE,"
Keef was set to appear as a hologram because of outstanding warrants in Chicago preventing his return. The image of his live performance on a soundstage in California was to be projected on the side of a semitrailer for the concert goers, with tickets going for a $50 minimum donation.
In a statement released earlier this week, Keef seemed resolved to help. "I'm with the 'Stop The Violence' campaign. That's why I paintball now. Everybody go pick up some paintball lessons, go to the field. I think it's a big deal to do that. It's crazy back home. I'm glad to be someone that people can look up to and listen to. I'm glad that I can be able to change the situation and the scenery that's going on around Chicago. I love my city still."