How Future Got Better
On 56 Nights, Future used a wider emotional vocabulary than he ever had, or had wanted to. It's what made the album great, all jokes aside.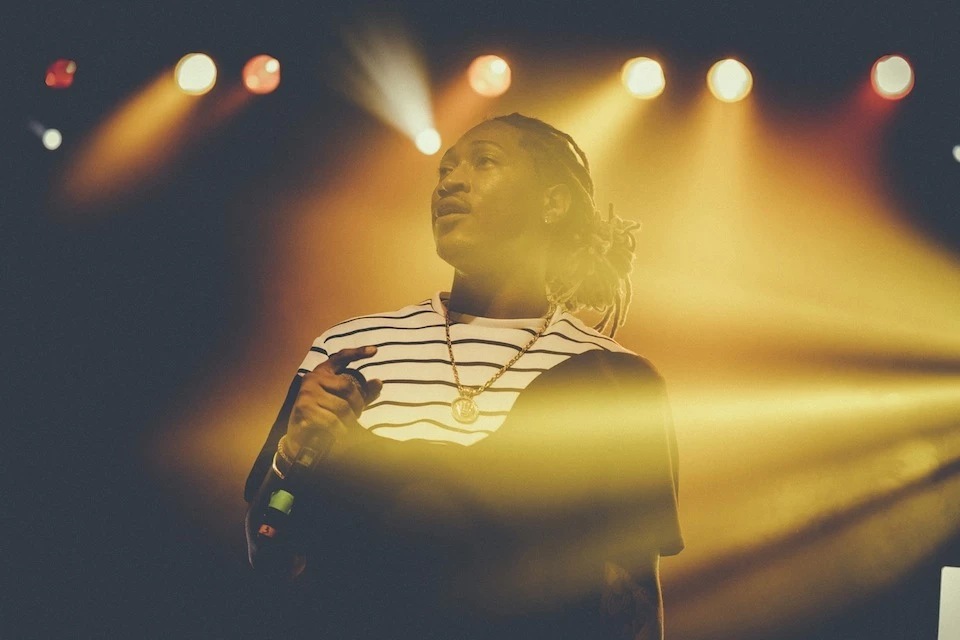 The debate that's gripped rap circles this summer is one few expected in 2012: how exactly Future, the Dungeon Family's ghost hook writer turned club chemist, once again became the hottest rapper in the game, seemingly bigger than he'd ever been. After eight mixtapes, two albums, and a very public split with Ciara, Future beamed up with a trio of focused free projects: October 2014's Monster and January's Beast Mode established a return to form and a runaway hit in "Commas." Then, this March, 56 Nights exploded out front, inspiring wide internet adoration and a social media cult self-identifying as the Future Hive (after The Internet's Matt Martians paraphrased that Future was "niggas' Beyonce.")
This 2015 rise seemed unlikely at best—his prior year was, after all, not so bad. Honest, his 2014 sophomore LP, had a major label roll-out with Pharrell and Kanye West in tow and street hits like "Shit" and "Karate Chop" tucked in as bonuses. But stepping back into mixtape mud with producers Metro Boomin, Zaytoven, and Soutside gained Future the buzz of a white-hot new artist. With the release of Dirty Sprite 2, the follow up to his 2011 breakout tape of the same name, day-one fans have gotten a little territorial over the guy—it's funny and cool to love Future now, but where ya ass was at for Dirty Sprite?
In Future's 2011 FADER cover story, Felipe Delerme describes him as a "chorus monster." His first nationwide hits were "Racks" and "Tony Montana," which established his trademark: repeating a word ad-nauseum that just happens to be the most fun word you can chant that month. It didn't immediately translate: his 2012 debut album Pluto was repackaged as Pluto 3D, and still underwhelmed on the charts. Street singles continued to bubble up from stray mixtapes, and as Honest approached, Future gained respect from his peers as a mainstay in clubs sets and a funnel for Atlanta's blasting sound. But that didn't make him a great rapper, or even a good one. Instead, he became a symbol of the shifting definition of a "rapper," and how fans qualify what rappers are supposed to do well: listeners partial to wordsmith legacy rappers dismissed Future's seemingly simplistic lyrics, while younger fans took his roar-and-response hooks and endless-summer Atlanta beats at face value. Honest's scattershot feel exemplified this tension: Future popping up next to verse-obsessives like Pusha T, Kanye West and Andre 3000 felt exciting on paper, but unnatural to the ear. Where another artist might have skyrocketed on the back of such of coveted collabs, they didn't do much to advance the way people talked about Future. (Or to bolster his sales—Honest sold a solid but by some measure disappointing 53,000 copies in its first week.)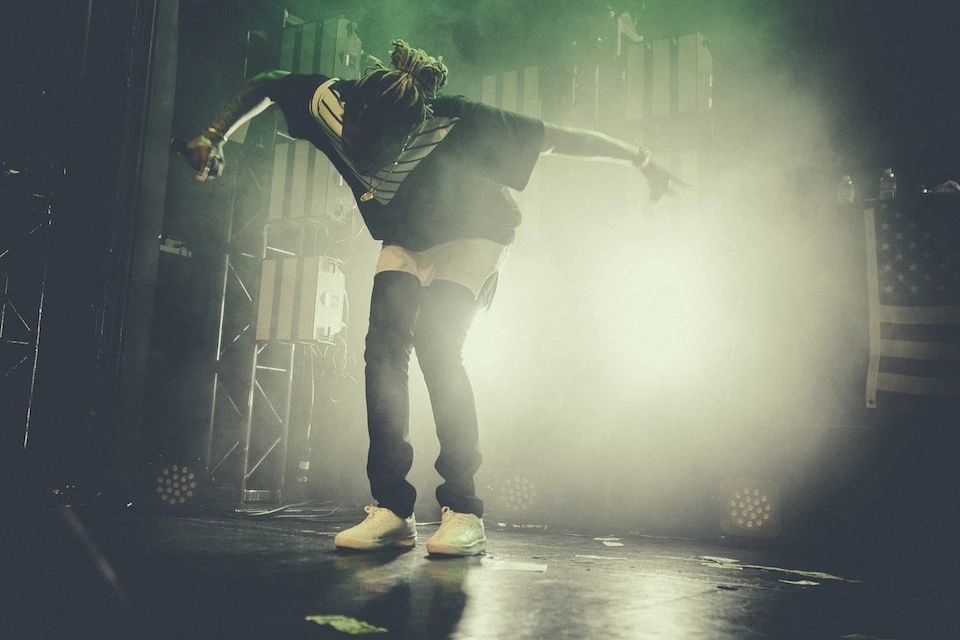 So it was a surprise when an online fandom for Future exploded after March's 56 Nights, the tape where he pushed beyond the addictive choruses he pretty much spits in his sleep. For remaining skeptics, it showed the Atlanta rapper mastering the verse: tape opener "Never Gon Lose" is essentially hookless, stuffed with hilarious one-liners like Me and my niggas so motherfuckin tight you can't even tell us apart—ones Push, Ye, or Dre might slip into a dense verse of their own. The rest of the tape follows suit. There are refrains as instant as those on "Now" and "No Compadre," sure, but also verses that find Future dragging in concepts beyond his typical fare: police brutality on "March Madness"; religious faith on "Trap Niggas"; and the moments of vengefulness and guilt that come along with any sour breakup: I didn't want to fuck the bitch, the molly made me fuck her even though she average. He raps more broadly than he ever has, on an album that's conceptual and lucid—among the best of an already-crowded year.
It's no wonder the most personal song on his latest, Dirty Sprite 2, finds Future reflecting on the experiences that inspired 56's concept: his DJ's incarceration and his latest failed relationship. Stripped of his closest collaborator, DJ Esco, and a year's worth of recorded drafts after an airport arrest in Dubai, Future went through something of an incarceration of his own, as described on "Kno The Meaning": [Esco] had my hard-drive on him when he caught the case/ When they took him into custody, they took my life away. On the same song, he eulogizes his much-discussed relationship with Ciara in one line: The best thing I ever did was fall out of love. His writing points to a more nuanced emotional vocabulary Future didn't have, or show, before 56. The tape's explosion wasn't a fluke, and we'd be remiss to assume new fans are only gleaning jokes about exes and cough syrup from it. It marked real creative growth in the face of real life experiences Future hadn't had before, which is all we can ask of our favorite artists.
The first Future song I loved was 2013's "Chosen One." The latest is his still-simmering collab with Meek Mill, "Jump Out The Face." You can hear the same guy in both: obsessively ascending, whether with a bank statement or a cup of opiate. The thing is, Future's always been self-aware and creatively astute: his first regional hit was called "Notice Me." It's not impossible to imagine a dude that's been to the majors and back several times over finally figuring out his jumper and running away with the game—to a projected tune of 145K copies of DS2 sold, more than double the first-week numbers of Honest. Future's growth, in spite of a label that doesn't always get him and an audience that didn't always appreciate him, is something to be celebrated. In a 2013 interview with The FADER, Future admits to reading the world in silence, behind dark shades. Here's hoping he continues to let us into what's going on behind them.