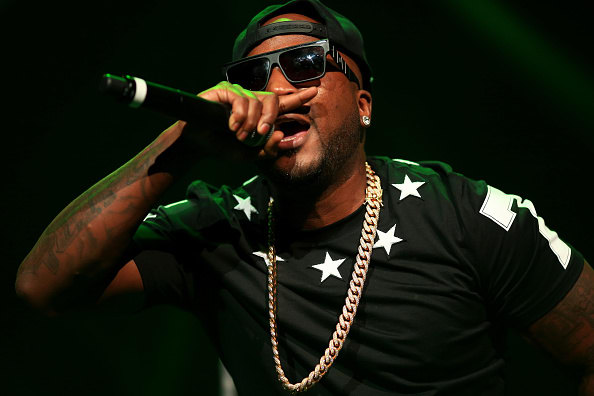 Young Jeezy is the latest rapper to publicly condemn Donald Trump's racist rhetoric. "His hatred in his most recent statements shows he's not a legitimate candidate," Jeezy wrote on Twitter today. "Our [L]atino brothers and sisters are a big part of this country and shouldn't be used as your agenda," he added.
Jeezy joins Waka Flocka Flame, who called Trump pathetic on Twitter earlier this month. Kap G and Pitbull and have also refuted Trump's comments in recent weeks.
Despite—or perhaps because of—his xenophobic statements, Trump is currently leading the field of Republican presidential candidates, with nearly twice as much support as the runner-up, Scott Walker.
However, according to ABC News White House correspondent Jonathan Karl, there's some evidence that Trump's support decreased during the polling window.