Geejam Is The Jamaican Super Studio Where Your Favs Write Hits
The story of the Port Antonio complex that No Doubt, Drake, Katy Perry, and Rich Homie Quan have called a second home.
For most hard-working music fans, tropical shores symbolize leisure. But for the acts whose music soundtracks our slushy vacations, the roles are often reversed: teams of writers, producers, and artists hole up in distant locales to hunker down and grind through final sessions before turning albums in. The studios that house these marathon sessions are often just as historic and eccentric as their clients, and Jamaica's Geejam Studio is no exception.
New York-via-London punk Jon Baker fell in love with the island through his music industry mentor Chris Blackwell, and soon planted roots in the breezy northern parish of Port Antonio. Since then, a spread of artists have retreated to Geejam for inspiration and isolation—it's where The Gorillaz laid down their debut, Drake first tested his patois, and Rich Homie Quan just zipped up his latest record with Ryan Leslie. Baker tells us the story of his studio and how Caribbean culture continues to inspire the tunes we hear and love worldwide.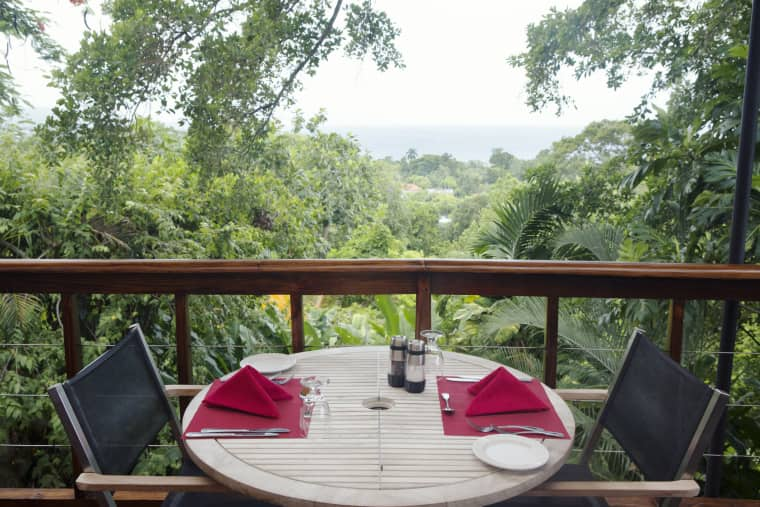 What made you settle on Port Antonio for the location of Geejam?
Port Antonio, because it's surrounded by the mountains, always had a very eclectic scene. Villas, small hotels, rain forests, incredible vibes. At the turn of the 19th century, when the U.S. occupied Haiti, Port Antonio was where all their ships were. When the U.S. were fighting the Spanish American war, they had this port there. When the invention of the banana trade happened, Port Antonio had a 400-room hotel, in 1905. JP Morgan and The Tiffany family had estates down there. Not a lot of people know that.
So that area of Jamaica was in dialogue with the rest of the world?
Yeah! More so than the rest of the Caribbean. Then it had a renaissance in the 1950s—James Bond, that jet-set thing. Chris Blackwell, Ian Fleming, Sophie Loren, all the stars were coming to Jamaica in the '60s. Hugh Hefner did a Playboy Club in Jamaica. It was the spot. The actor Errol Flynn had come and settled. Through him, you used to get Sammy Davis Jr, The Rat Pack. So you had this sort of jet-set thing going on, in the '50s and the '60s, and then people started building villas. But of course it all stopped during the political troubles in Jamaica in the '70s. Port Antonio was like a time capsule. The only different thing that's happened there is that GeeJam's come in. We've developed some hotels, we've found some partners, we've brought it back to the attention of the world.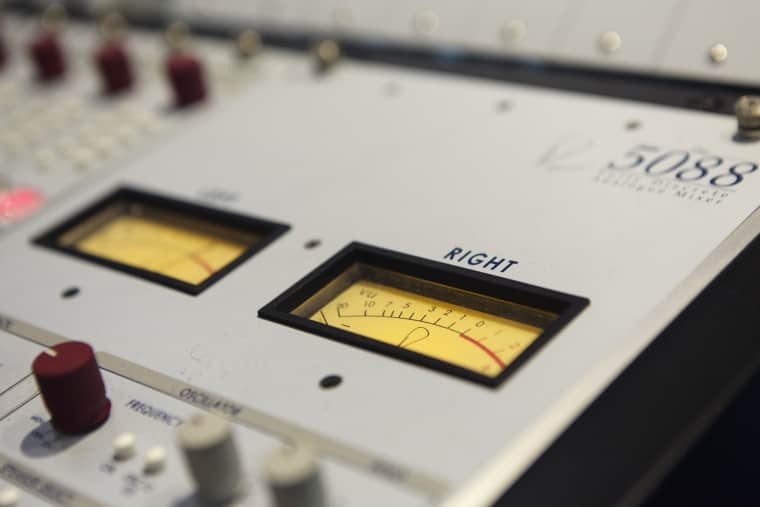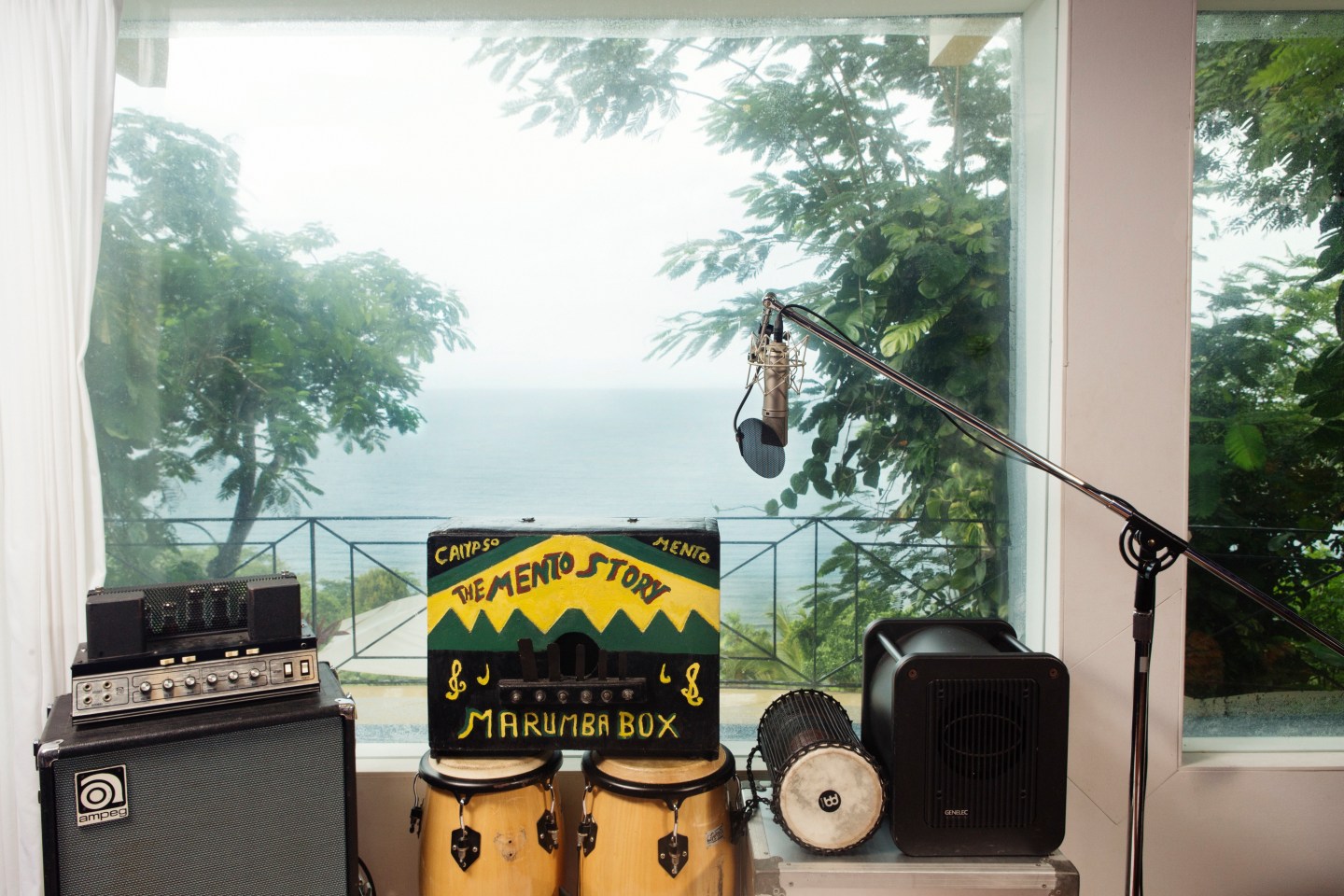 How'd you decide to open Geejam? Was it initially difficult?
Taking what I've learned in my life's journey and through pop culture, trying to light the spark again. I went into partnership with an old friend of mine in the music industry, Steve Beaver. He came to Jamaica and he got Port Antonio bug. It hits you. You cannot explain it, but you will never be the same again. We decided to renovate the hotel, and we did the studio. So we opened on Christmas in 2007, and it rocked. We promoted it like we were launching a record. Then we were looking at CNN in October 2008, and the Lehman Brothers were about to go down.
So we had the recession hit us. Now, hotels between $500 and $700 a night per room, during recessions, tend to get hit. We literally hung on for three years through music projects. Banksy used to come down and stay at the property before it was a hotel, and he had given me a couple of paintings before he was famous, so I auctioned them. That kept us going for another year. It was important because then we had forty staffers, which meant forty families.
What are artists looking for when they go into that sort of environment to record?
It's different for a lot of people, but I will say that for the more known stars, just being able to walk down to the local village and not be harassed—and not have paparazzi, and not have anyone give a shit who they are—is a lot. Katy Perry, when she was there last year, went into Port Antonio and just showed up at a local dance studio. That's down-to-earth shit that a lot of these guys can't deal with anymore because of the culture of paps and all the rest of it. Gwen [Stefani] went down and would play dominoes with the locals.
It's just real, and the staff are real with them, and even though they don't expect that when they come, that adds to their vibe once they're there. It makes them comfortable, not vulnerable. When you're on the road, or when you're already famous, or when everyone's expecting you to be famous, it's a lot of pressure. You also have a lot of people around you. When you come there, you leave a lot of people at home. You can focus. You have a creative isolation in a very cool area, which is great.
So artists will block out two or three weeks at the hotel, and then access the studio.
Yeah, some of them will take the whole hotel, and won't have anyone there. But when Amy [Winehouse] came and recorded with Salaam [Remi], she just took a couple of cabins and was in the studio. When Alicia [Keys] came to record, she had producers, and it became a writing camp. We have three or four writing set ups. You can have the studio going, but we can put other rooms together so producers can write. We've done a number of writer workshops that have been very, very empowering and successful, where writers come down and share ideas and so forth. So you have the privacy and the isolation, you've got the normality down there, but then you've got the rainforest and the sea and the incredible food. So what does that mean? That is Jamaican culture.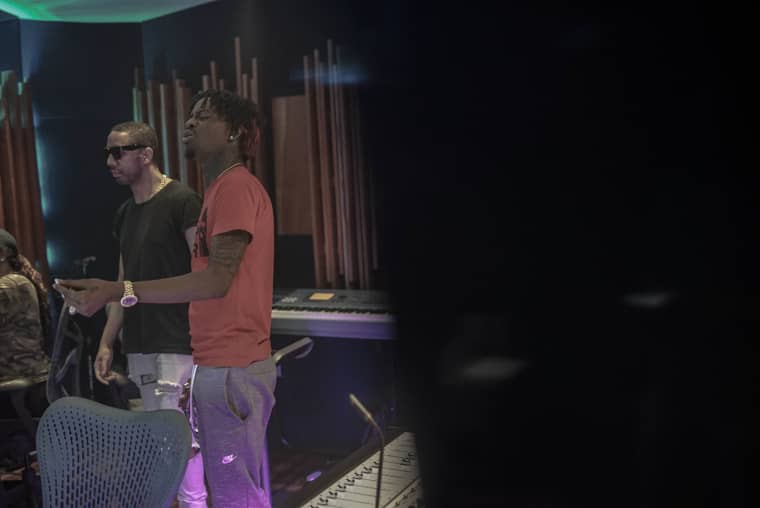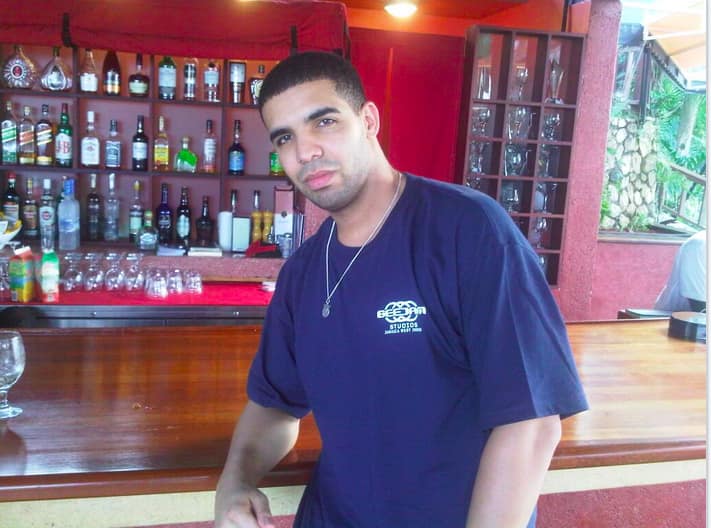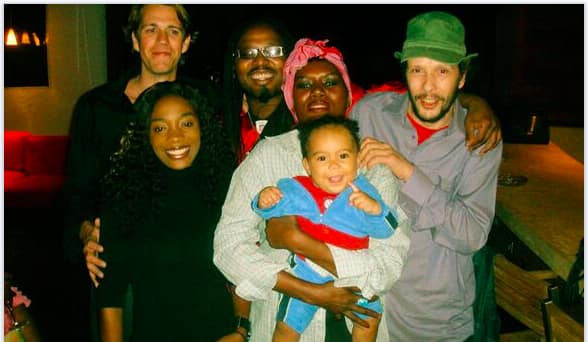 Who are some artists you've hosted recently?
We just had an incredible session with Rich Homie Quan and Ryan Leslie. Quan was finishing his record. Some great shit. He's a trip. The day he stayed at one of our villas, he puts up an Instagram and he's talking about the villa in Jamaica and his new record. All of the Jamaicans on social media started a competition to figure out what the fuck he was saying. They didn't understand his deep southern accent. They love his records, but they're like, "What's he saying? I don't know!" I was quite pleased to see Rich Homie. I'd never heard of him, but I've always been a big fan of Ryan, and Ryan said, "Yo, I got to get Rich out of this environment, and I got to just get down and get this record finished." They came down for 10 days—21 tracks later... The amount of work you can get done is nuts.
Drake recorded at Geejam way back in 2011. We've since seen him embrace and elevate dancehall artists, even collaborating with Popcaan. Did you see the start of his interest in Jamaican culture?
He's from Toronto, and he hung with West Indian kids. He gets it; he knows what he wants to eat. Artists either come there and they want the real diverse food, or they say, "Give me yard food," you know? That's his vibe. He was there early on. You get the room for 24 hours you know? There's no clock ticking: have breakfast, go down to the beach, swim, get healthy, come in session in the afternoon. Come back, have dinner, then they might work until 4 in the morning. That would be more like Drake's schedule. Then a chopper would come and pick him up and take him down to a show in Montego, and bring him back. You can be on that tip, or you can be on the real spiritual focused tip down there.
This summer seems to be all about dancehall and Caribbean culture and music so far.
Totally. I ran Island Jamaica, the reggae division of Island Records, for Chris Blackwell from '91 to '96 out of North America from my Gee Street Records office on 4th and Broadway. So we were doing Chaka Demus & Pliers, we were doing Beenie Man, we had some great records. That was a nice peak, and then the next peak was with Sean Paul and Shaggy. Now, we got "Cheerleader" number one in America. So it's still pop culture—if you can get a German DJ to remix it—which shows that Jamaican music can still cross over internationally.