How OVO's Resident Dad Dresses His Baby Flyer Than Himself
Niko Cariño helped Drake found OVO. Here, he talks about how fatherhood has changed his style and what it's like to dress his son.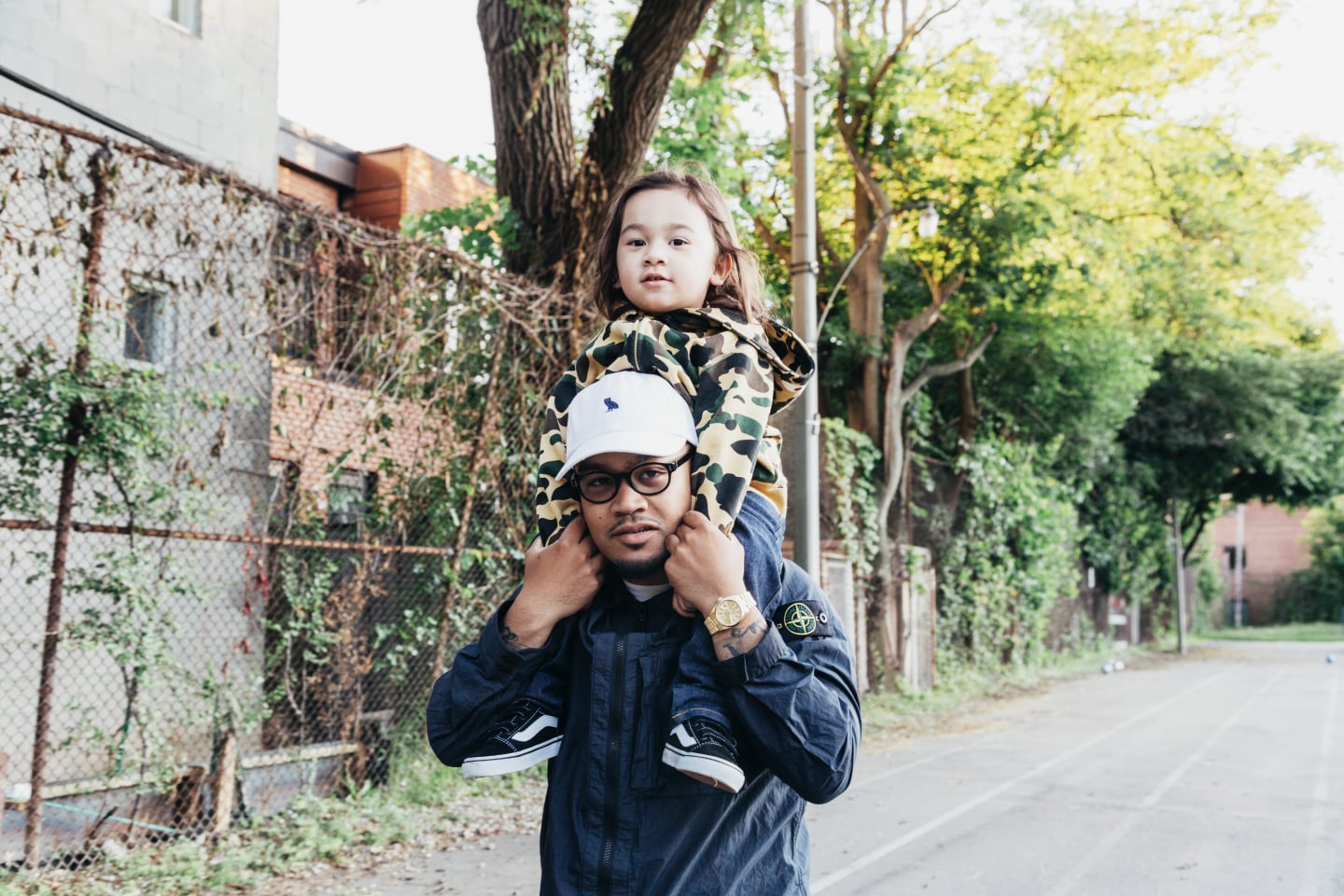 How has your style changed since becoming a dad?
OVO NIKO: When I was younger, my style was inspired by hip-hop culture, music, and basketball, like the Allen Iverson-era durags and size 40 jeans—those were the good days. But now that I'm a father, I've cleaned up and matured a little bit.
Are you more low-maintenance now?
Definitely. The other day, someone that I'd known for a long time said to me, "You're a real dad, you know." I was like, "What?" They were like, "You're wearing Birkenstocks and shorts." That's when it hit me: none of my friends would ever wear Birkenstocks and shorts. But being comfortable is key. I feel like my son Ezee has to be the flyer one. Whenever I dress him, it's in clothes that I would wear, but when it's my turn to get dressed, I just put on Nike sweats. Obviously, I want Ezee to be, like, the most cutest thing.
Ezee's hair is pretty long. Was that a conscious grooming decision or just what he likes?
I had long hair previously, but this was more a decision between his mother and me. When he wants to cut his hair, he'll come home from school and say, "Dad, I'm tired of being called a little girl." We want him to make that decision for himself, to kind of create his own identity in that way.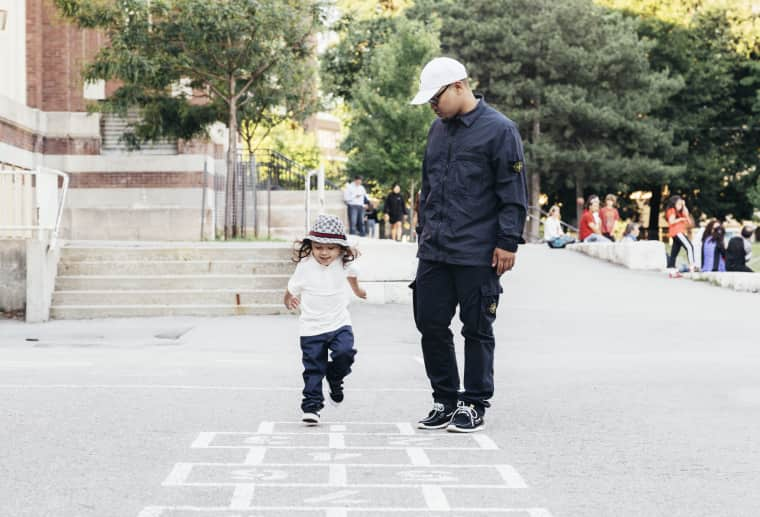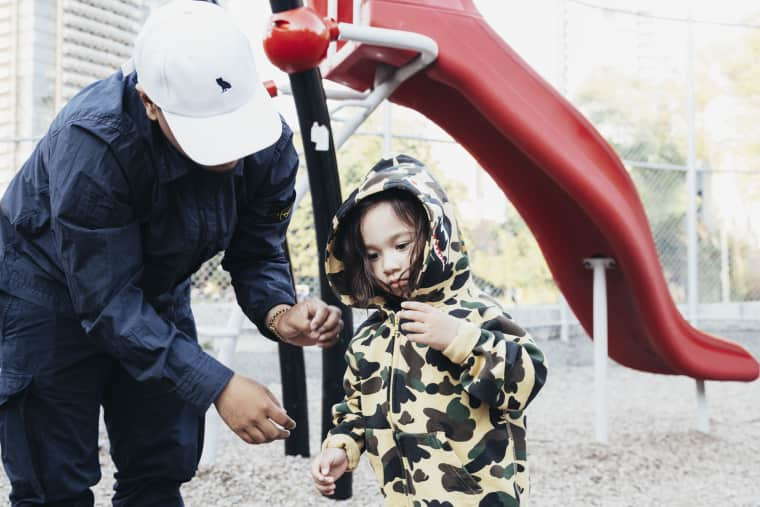 Has your style rubbed off on any of the OVO crew?
Everyone has their own identity in OVO. But I don't know if people are ready for dad swag. It's definitely a leap. Maybe one day they'll get there, once everybody has kids.
Do you think one day Ezee will say to himself, "Man, my dad was way cooler than these other dads?"
I definitely want that. Growing up, I thought my dad was cool. I remember that feeling, and it was gratifying. Ezee definitely has it easy—no pun intended. I always used to say to my friends, "What would you do if, when you were growing, you had Jay Z as an uncle?" When Drake shouts him out on tracks or posts a picture of him on Instagram, that's something that he can take with him for life.