Moses Sumney Pipes Up
In this week's GEN F, a quiet songwriter makes some noise, thanks to prodding by his famous friends.
On Houston Street in Manhattan, the din of a construction crew's sluggish drills and tractors is on constant loop. It's a fitting backdrop for Los Angeles singer-songwriter Moses Sumney as he breaks down the improvisational performances that are making him ubiquitous on the West Coast indie circuit. "The nature of using a loop pedal is unpredictable," he explains over a lunch of mac and cheese, referring to his technique of layering snaps, hums, and hisses into a pillowy soundbed for his crooning tenor. "Something is bound to happen that you didn't plan, and then you have to go with it."
Sumney's life hasn't adhered to a clear blueprint, either. The 25-year-old grew up in San Bernardino, an hour and a half east of L.A.—"We used to hear gun shots, but we never saw who was shooting," he says. When he was 10, his parents moved him, his older sister, and his younger brother to Accra, Ghana, where he spent his pubescent years getting teased by classmates for his American accent and missing California's manicured lawns. So Sumney gravitated to the folk and neo-soul that sounded like home, and soon made it his own. "I began songwriting on the bus," he says. "I took three buses to school and three buses back. I'd always be writing songs, but I was so afraid that my family and friends would hear me. I got in the habit of singing very softly."
The family returned to California when he was 16, and, after a few years at UCLA and a brief stint writing show reviews for L.A. Weekly, he began teaching himself guitar, inspired by positive-thinking songwriters like Ray LaMontagne, India.Arie, and José González. By 22, he'd started gigging around the city, less to make a name and more to work through his material in public. "I can't fully learn a song until I've performed it live," he explains. For some time, the only way to hear Sumney's bedroom constructions was live show footage; eventually, TV on the Radio's David Sitek caught his set and gifted him with a four-track recorder.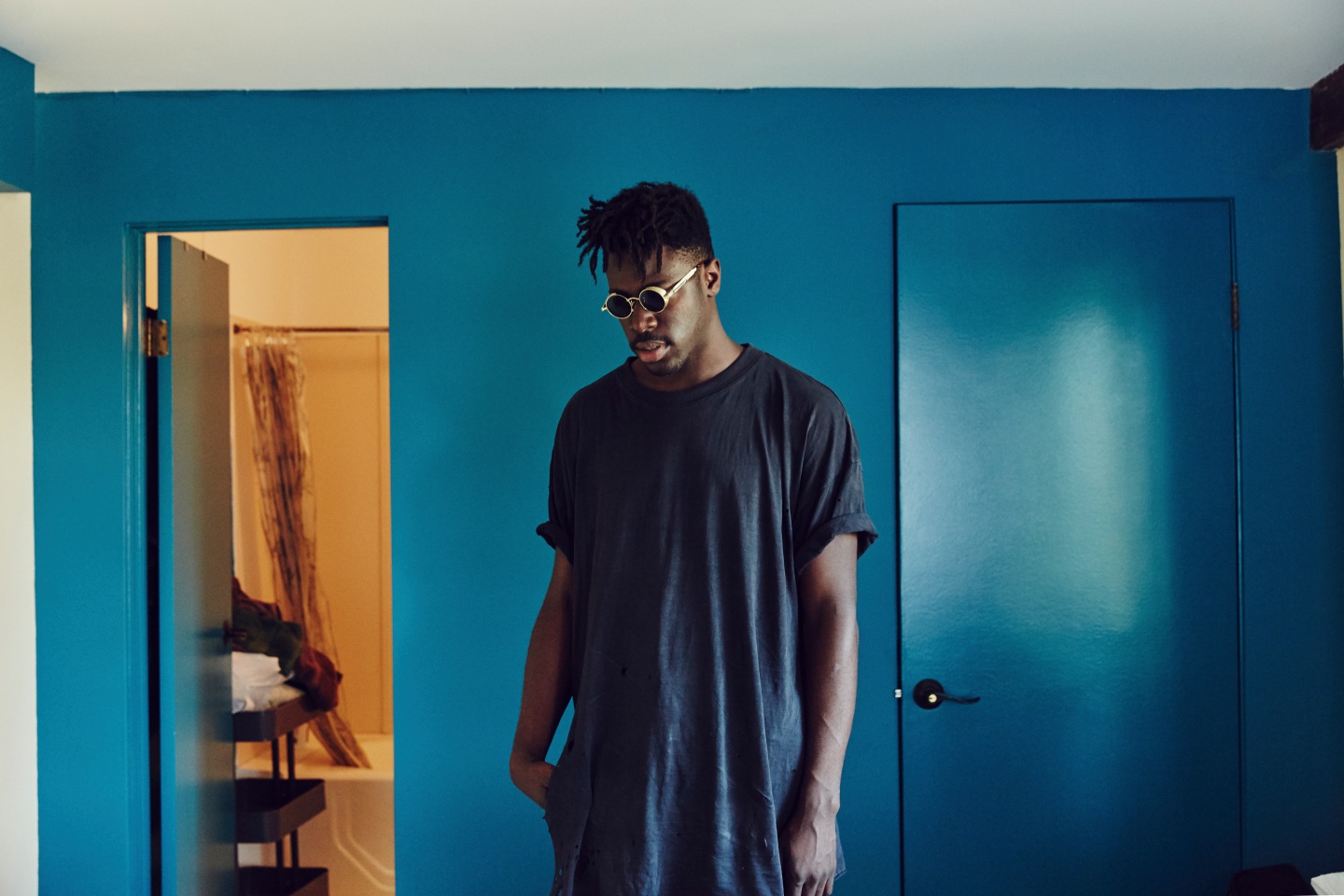 Sumney used it to track Mid-City Island, a self-released collection of fluttering world-folk with lyrics that stir you to attention.I know what it's like to behold and not be held, he sings on "Plastic." Funny how a stomach unfed seems that it's fat cause it's swollen, swollen. His sound is markedly intimate, and he's guarded with the meaning of his lyrics, but insists he isn't writing love songs. "I could never be anyone's boyfriend," he says with a laugh. "There were at least two girls last year that I was seeing. [Those relationships] fell apart almost exclusively because I didn't text them back in time."
Thus far, Sumney's momentum has seemingly come more from the volition of his peers than his own. These days, he geeks out with Terrible Records labelmate and mentor Solange Knowles—"The other day, Solange and I were, like, bonding over Incubus," he says. Our interview lands between rehearsals for a Jamie xx performance on Late Night with Seth Meyers for which the London producer had invited him to sing backup.
Even with music's trendiest auteurs egging him on, there's something refreshing about Sumney's reverence for moments of spontaneous creation. "You go to a museum and it's dead quiet," he observes. "Even though you are experiencing visual art, which you technically only need your eyes to consume, people know to whisper in a museum because there's a sacredness to it." Maybe that's his appeal: Sumney's giving fans a moment of pause in cities that keep getting louder. "It's the one place where you just need your ears," he continues, referring to the live music setting. "You need quiet."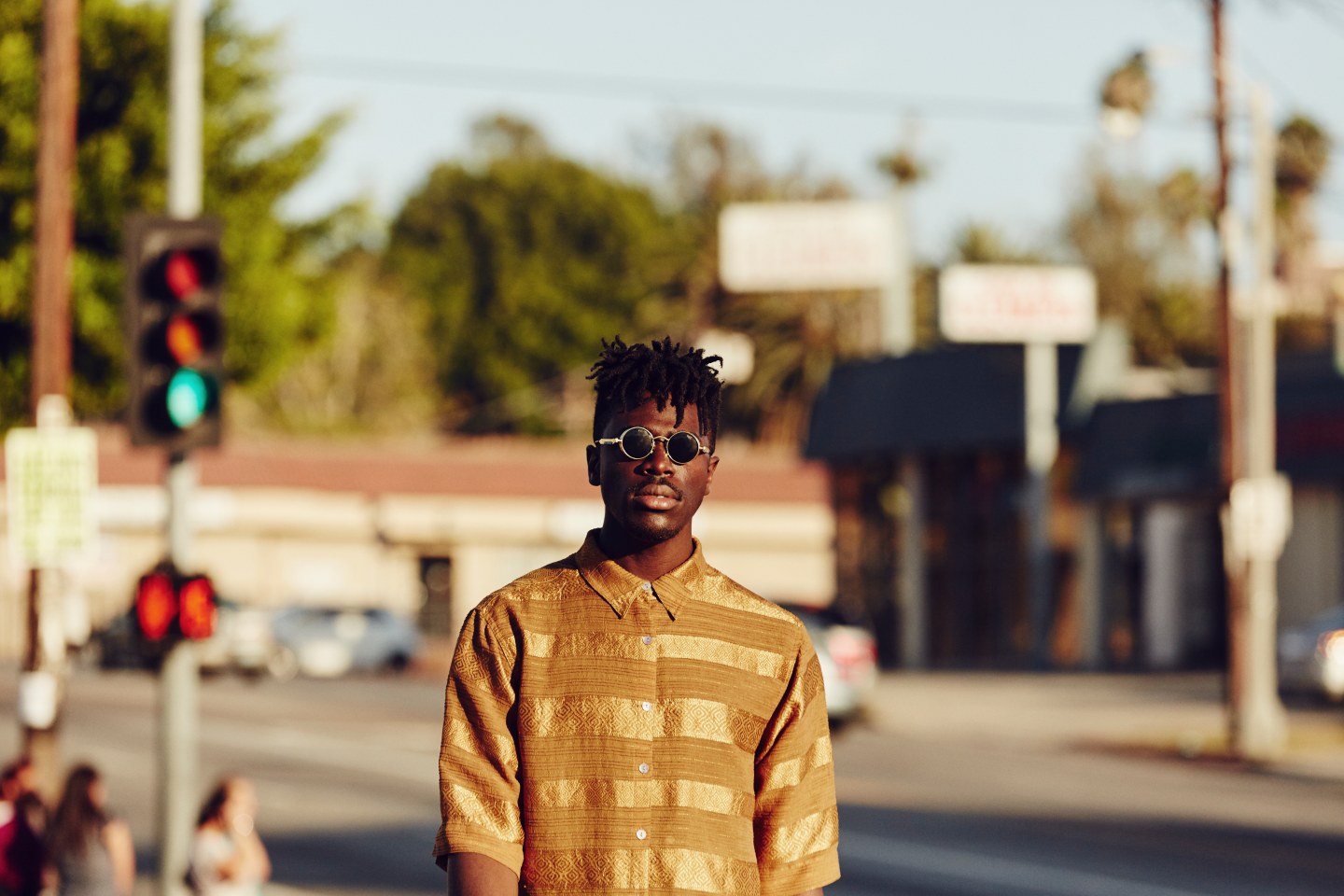 From The Collection:
GEN F