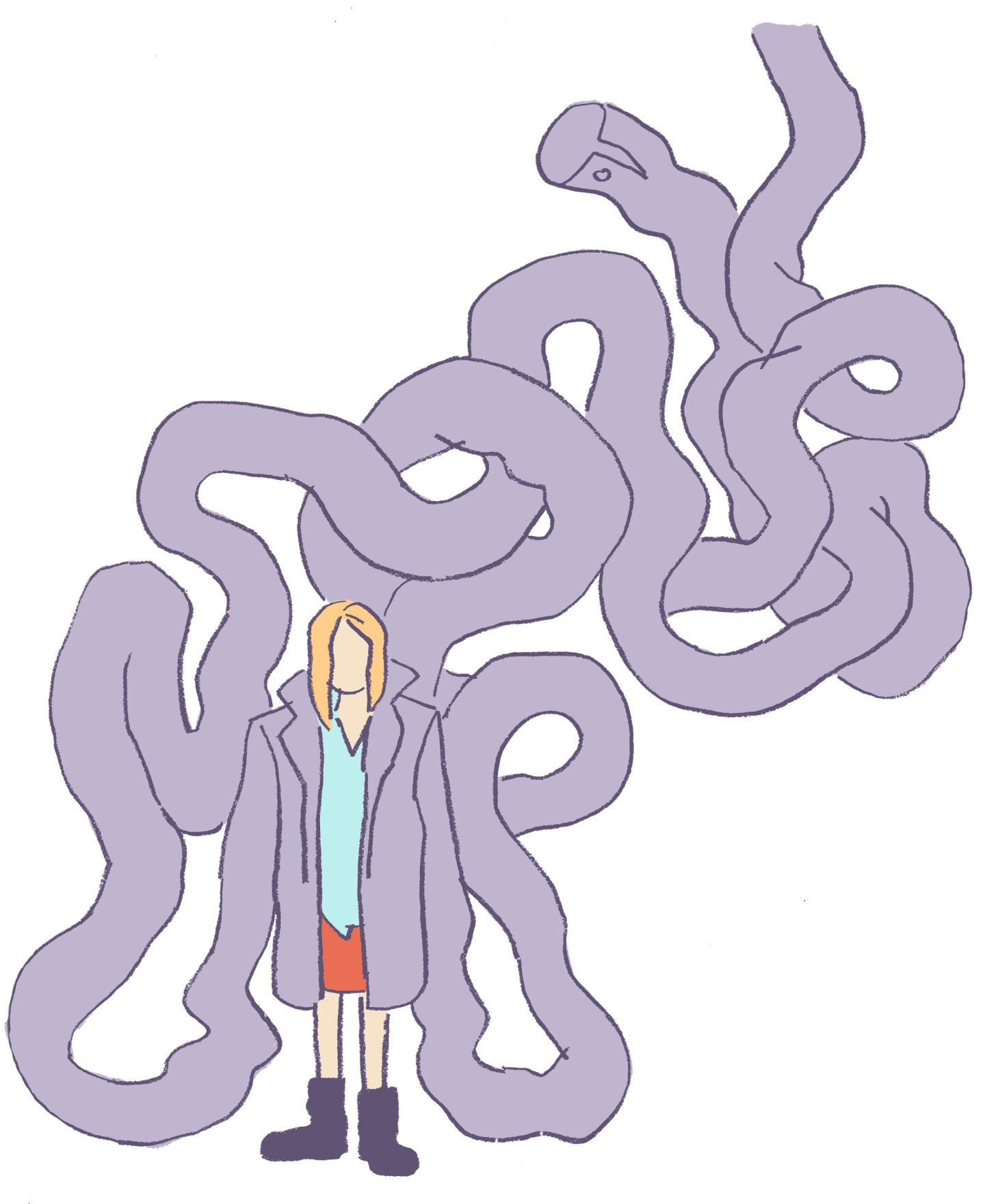 There he was, the world's most stylish man in the world's most stylish city, pouting for the paparazzi outside the Louvre. And what was this icon, Kanye West, wearing to Christian Dior's fall/winter runway show this past March? A fur coat? A slim, sleek oxford shirt? Nope: a hoodie so big and bulky you'd think it was a hand-me-down from a basketball player, its black sleeves drooping down far past his curled-up hands. Factor in his skinny jeans and scowl, and the globe's biggest rapper looked less like a red carpet star than a teenager protesting a family photo.
As with everything Kanye does, there is a fashionable explanation for this. The sweatshirt was a seeming homage to current Christian Dior creative director Raf Simons, whose namesake underground label became famous in the '90s and early '00s for incorporating punk and industrial styles into high-end menswear. Before taking the reigns at a Paris couture house, Simons was fashion's coolest rebel; he'd stitch his label into flight jackets that he bought from discount army navy stores and upsell them for thousands. But perhaps his most famous move was his elevation, and exaggeration, of the mass-market hoodie. For his 2001 "riot, riot, riot" collection, he designed one with blouson arms of almost rococo proportions, bunching up over the tops of the hands, like extra-large pirates' sleeves.
These days, long sleeves are all over paparazzi shots. Rihanna has taken to wearing vintage Simons lately, most notably an oversized, vintage camo jacket and a massive, quilted puffer coat that billows like a sleeping bag for her arms. Zoe Kravitz hit the streets of New York in a camel sweater so long it looked like she could barely hold on to her cup of coffee. And this past April, Kim Kardashian, more prone to showing off her body than hiding it, appeared at LAX in a hoodie with batwings that fit like bell bottoms for the arms.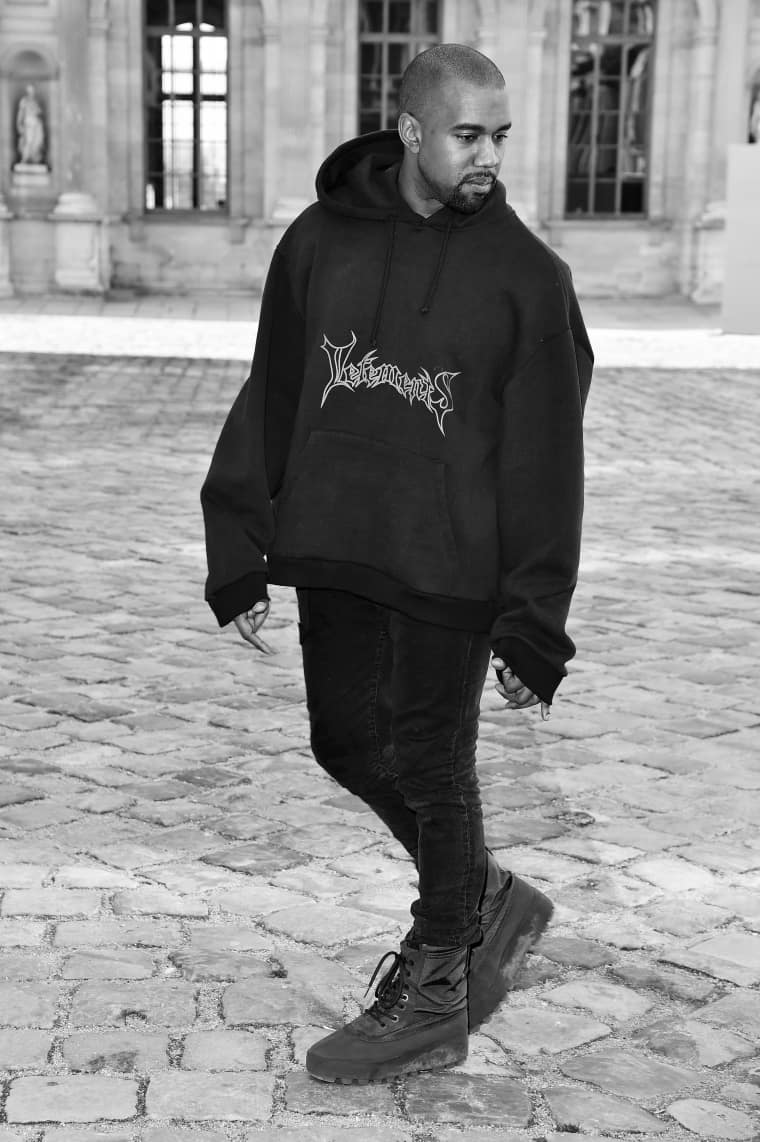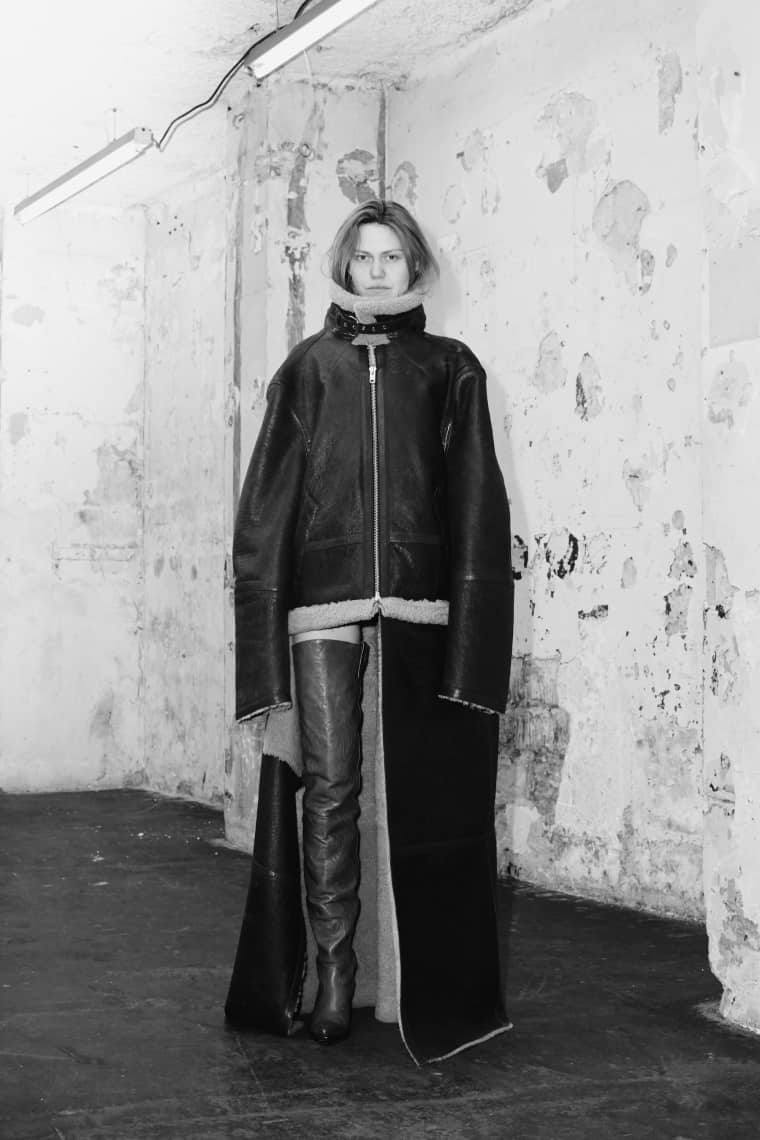 Kim's hoodie, as well as the one that Kanye wore to Dior, was made by Vetements, a small, cultish Paris-based brand helmed by Demna Gvasalia, a Georgian-born designer busy injecting some young energy into the staid Paris fashion world. Vetements' Fall 2015 collection is a hodgepodge of rebel styles, with takes on David Byrne's classic boxy suit, road-ready moto jackets, and checkered punk plaids. Blazers, bombers, and leather jackets all have fabric that hangs below the fingers; some of the sleeves are so long they reach the knees.
The obvious reference point here is the schlubby '90s, specifically grunge and skate culture; with its flame-inspired logo, Kanye's Vetements sweatshirt, for one, recalls Thrasher's iconic skate sweatshirt. But whereas grunge was about looking like a slacker—a declaration of independence from the yuppie establishment—Vetements leverages sloppiness as a signifier of power. Baggy clothes are a sign that you've become so independent and untouchable that you don't need to dress up for anybody anymore. Your sleeves are so long you can't find your fingers to text your friends back or email your boss; and should you find yourself in a jam at the airport, someone else will probably be there to hold your carry-on luggage for you. While everyone else is pumping iron at the gym to boost their biceps, your body is hidden away in thick cotton, from the neck down to the nails. This is the ultimate luxury—the luxury to look bad, to appear completely unbothered in a world that is constantly trying to bother you.
It's not just Vetements that's gone long on cotton to make a statement. Rei Kawakubo of Comme Des Garçons added shin-length sleeves on a drab office-appropriate blazer for a 2014 collection. Shayne Oliver of Hood By Air showed extra-long arms at his July 2015 menswear show in Paris in a way that felt genderless and protective; cover your skin entirely, the collection seemed to suggest, and you control who gets to see the real you. It's clothing as resistance, in the realest sense.
We might all have more practical, real-world concerns than Kim and Kanye, but oversized sleeves can certainly go a long way in helping us feel more carefree. Not only will you come across like you DGAF about dress codes, you'll seem like you DGAF about anything at all. And even if uptight people give you a hard time, you'll be covered in so much soft cushy cotton, you won't even notice.