Little Simz Does Not Make Compromises
In this week's GEN F, meet the young MC who's badder than your whole clique.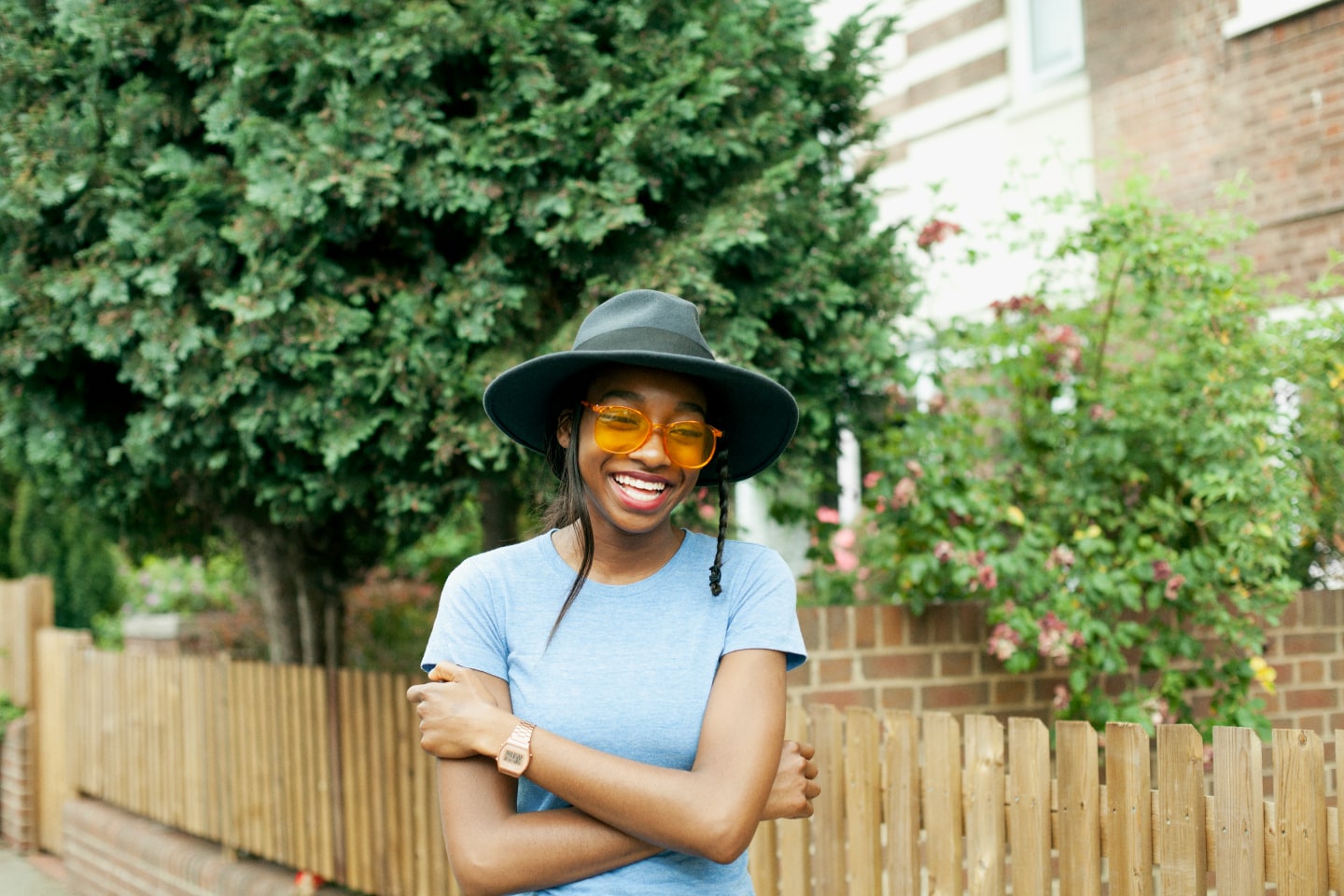 Little Simz is tall. That's not the only disarming thing about the 21-year-old from London: there's also her measured, quiet speaking voice and the way the MC, who's badder than your whole clique, folds her long legs up in front of her like a nonchalant schoolkid. Her astronomic levels of chill belie the fact that her bristling, low-voiced flow and experimental taste in beats have won her co-signs from Kendrick Lamar and A$AP Rocky. But as labels rush to sign her, she's opting to self-release her upcoming debut album. "I know what I'm doing," she says, explaining her general ambivalence about other people's opinions. "I was mad when people were calling me a grime artist. I've been influenced by grime, but I've been influenced by rock, and I'm not a rock artist. And people always like to label me as a 'female rapper.' I hate that fucking label."
Born Simbi Ajikawo in north London, Simz started rapping at the age of nine, when she performed at a school concert in a red track-suit. "It was just the feeling of being onstage and having a moment to be heard," she remembers. At the time, music was one of several pursuits, alongside street dance and acting (between 14 and 16, she was cast in the British TV shows Spirit Warriors and Youngers). When her single mom started hosting foster children at their home, Simz—previously the baby of the family—says she was inspired to set an example by creating something lasting.
She started at 15, putting out self-recorded mixtapes of frank storytelling over stolen beats. Later, she studied music technology at the University of West London, where students who'd seen her perform on Britain's 2014 MOBO Awards would ask her to stop for photos on the way to class. That year, after inaugurating her Age 101: DROP series of EPs—which feature beats from diverse collaborators like British pop producer Jakwob and U.S. hip-hop beatmaker DJ Dahi—press commitments began to dominate her schedule. Simz eventually dropped out of school and her home life changed: one night, she came home at 2AM to find her mom's new foster child had waited up excitedly to recite Simz's lyrics back to her hero.
How Simz has dealt with this new fame, and how she's steeling herself to deal with more of it, is the subject of her recent EP DROP 4, as well as the forthcoming album. Whatever success she finds, though, she's determined to achieve it on her own terms. "I'm a label's nightmare," she admits. "I've sat down with almost every single label in the UK, and none of them have got it. Don't come to me with this 'Stop wearing hats because that's a bit boyish,' or 'You should put on a skirt because that's what sells,' or 'You should sing on all your hooks because that's what people want to hear when they go to festivals.' It's just like, bruh. Stop trying to mold me. I'm the only person that gets to put pressure on myself."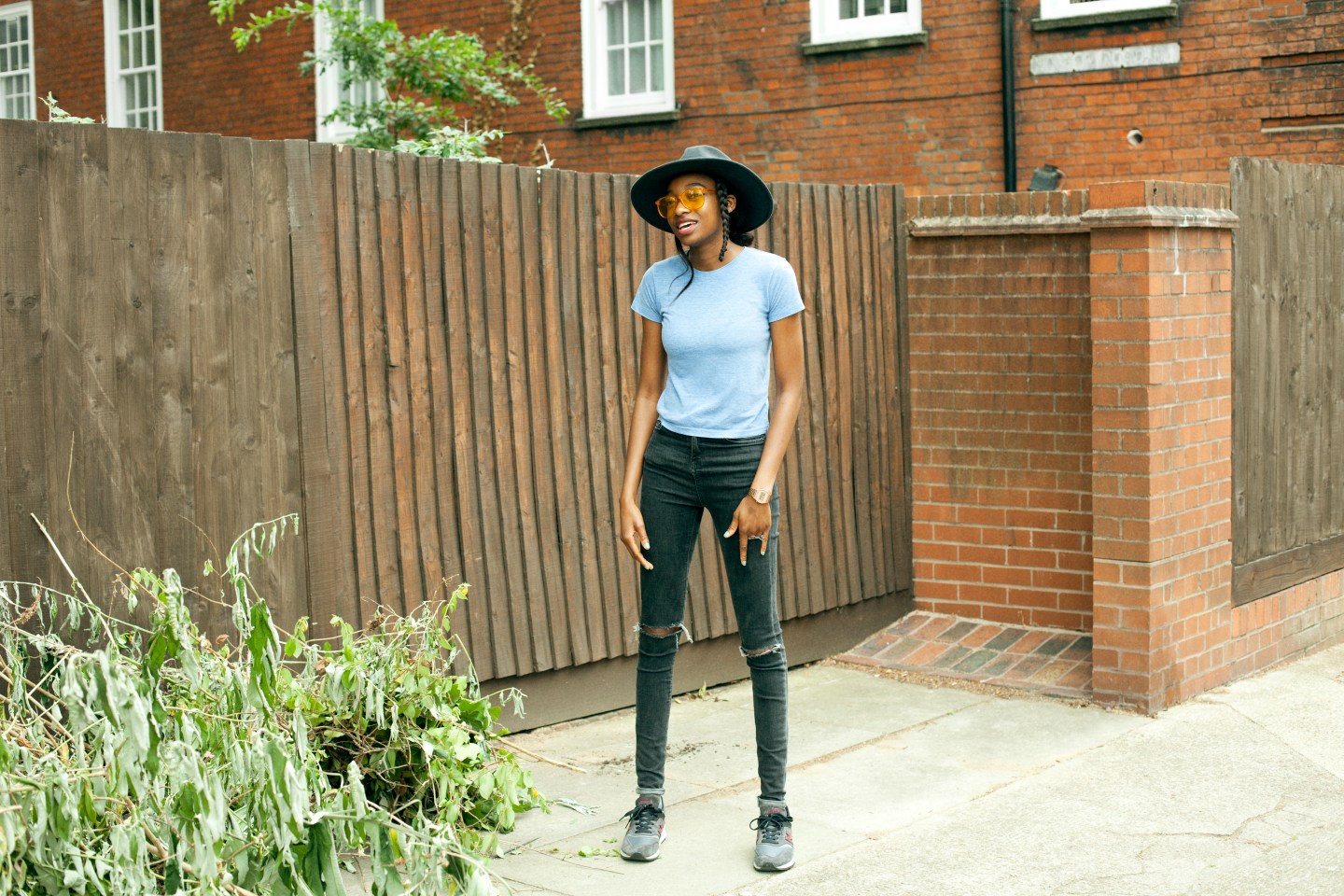 From The Collection:
GEN F