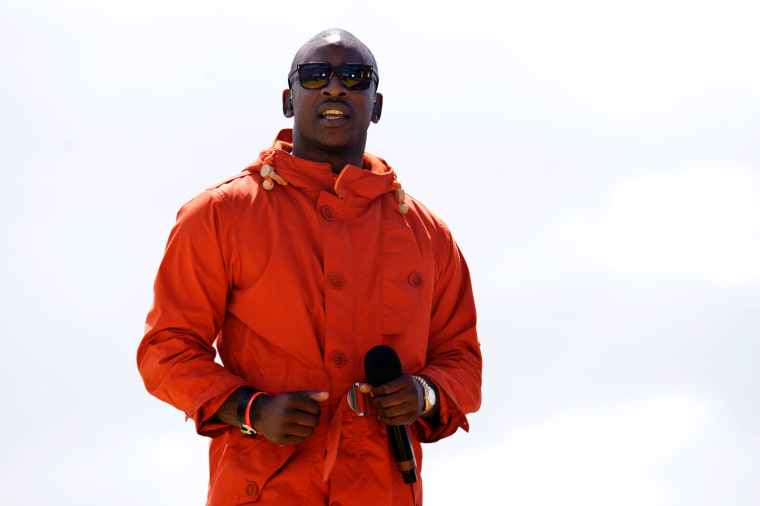 Skepta's Tim Westwood Mix, previously only available from the rapper himself in downtown New York, has found its way onto the Internet. As the Boy Better Know don told The FADER earlier this summer, "It's got old verses, new verses, unreleased verses, unreleased tracks."
One of those unheard songs is "Top Boy." The beat pulls strongly from Dizzee Rascal's classic "Give U More," which should soothe the fears of the day one fans concerned about the effects his his new friendship with Drake might have on him. (The FADER has reached out to Skepta's team to confirm that "Top Boy" is in fact a new track.)
The entire tape appears to have found its way onto Soundcloud, but Skepta's intentions were to release it the old school way: man to (wo)man. "I wanted to [release it as a physical tape] because people will be like, 'I really like the song' online and they think a tweet of a SoundCloud link is everything," he explained during his visit to The FADER office last month. "But being out there and giving stuff to people in a physical way is productive."
Maintaining this sense of physicality with his fans is something Skepta said he is very conscious of: "Obviously, other people are giving out tapes but not to be rude, but if you don't know the person that's giving it to you, it's a bit weird. But if I give it to someone that I know knows about me, it's gonna be a good feeling."
For more on Skepta, revisit his recent FADER cover story.