Meet DJ Richard, The Berlin Label Head Injecting Ambiguity Into Techno
In this week's GEN F, the co-founder of White Material makes amorphous dance music of his own.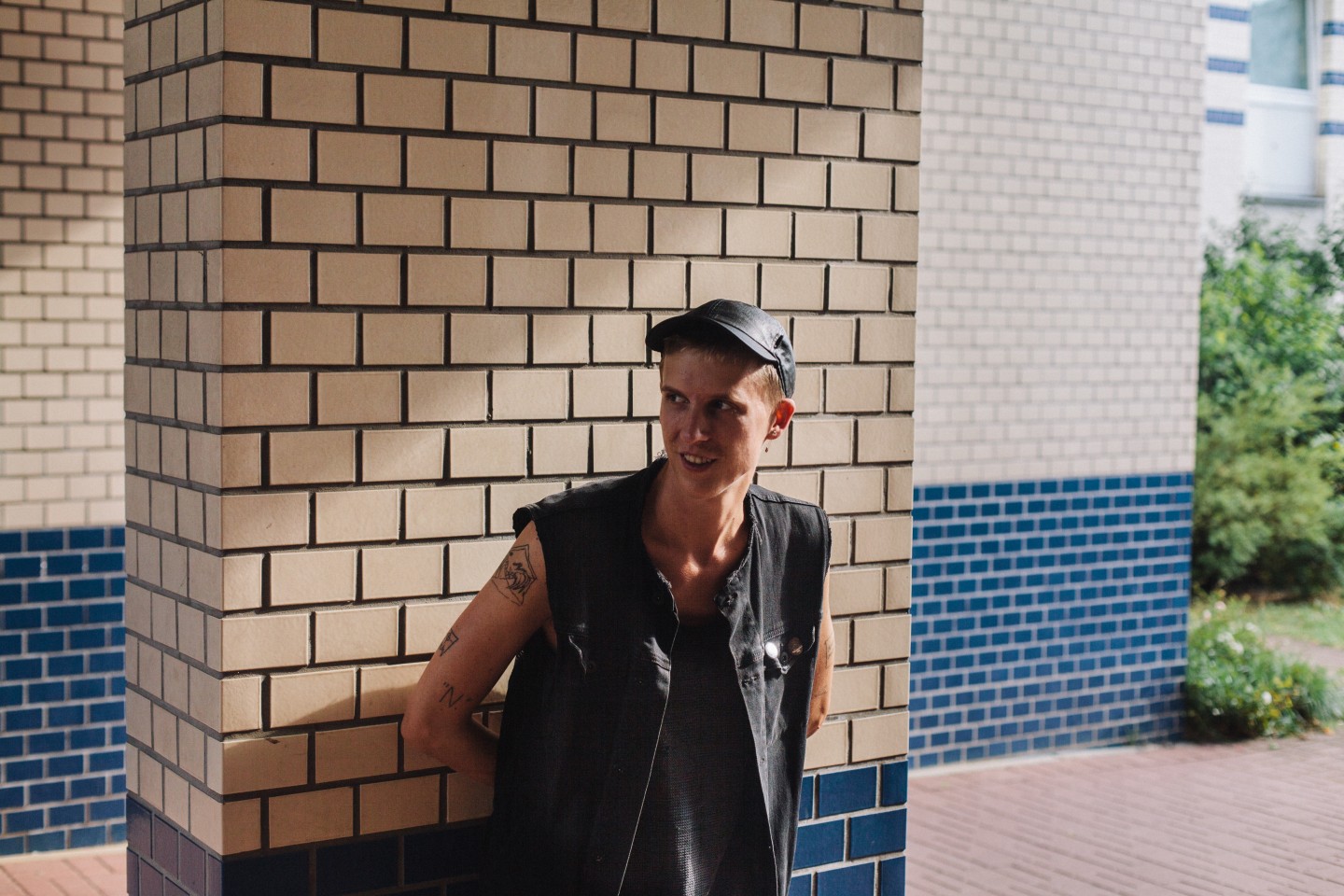 About halfway through the opening track on DJ Richard's debut LP, Grind, a high-pitched screeching sound rips through a cloud of dissonant chords. Apparently, it's a recording of metal being ground down before getting cut into door keys. "The first track is supposed to be this instance of violence, some kind of vague catalyst," the 28-year-old producer tells me over the phone from his home in Berlin. "The rest of the record is a reaction to it, unfurling from that moment onward."
Despite the harsh noise, there's something meditative to the otherwise dour composition. Inversely, when brighter moments appear on the record—the shimmering arpeggiator pattern on standout "Bane," or the hypnotic synth hook on "Savage Coast"—an undercurrent of melancholy remains. Though he's hesitant to ascribe any definitive conceptual meaning to the album, DJ Richard seems as certain of his artistic and personal intentions as ever. "I like romantic sound design, but an upsetting palette," he says. "I'm also interested in keeping things a little bit ambiguous."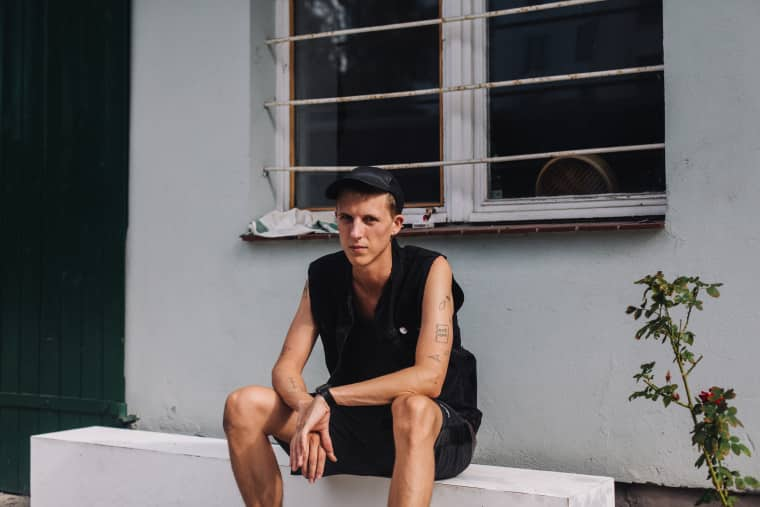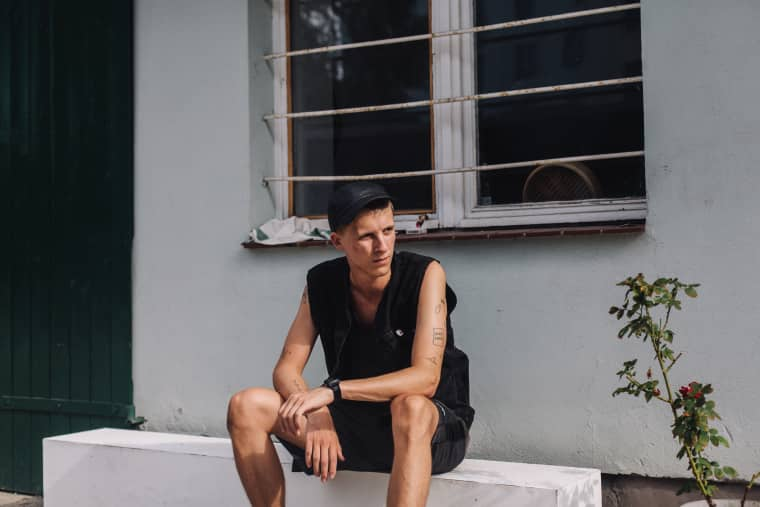 Born and raised in the coastal town of Portsmouth, Rhode Island, DJ Richard—who asked that FADER not publish his real name—began raising eyebrows and pulses after co-founding the techno label White Material in 2012. He had been active in Providence's noise and electronic music scenes before that, and started White Material with two friends from RISD, producers Young Male and Galcher Lustwerk. White Material was quickly celebrated for its gritty "no bullshit techno," its success likely enhanced by the core artists' mystique and the limited-pressings' crisp design aesthetics. With each new release, the buzz grew; their 12-inches would flip for nearly five times as much on Discogs, sometimes as quickly as two weeks after hitting shops. It could easily have been too much too soon, but DJ Richard and the other artists have all stayed level-headed, low-key, and relatively anonymous. Each producer has released music on other record labels—Grind is out now on the seminal German label DIAL, for example.
DJ Richard has lived in Berlin since 2013, where he's been able to make more music than when he lived anywhere else. Last year, though, he went through a rough patch in the city. "I was feeling really worn out, as if daily life was a millstone grinding down on me," he says. He had been working on Grind for a while when someone broke into his apartment and stole his laptop and backup hard drive. He started from scratch last September, and gave up drinking around the same time. "I really started being able to focus on specific sounds and ideas that I was interested in, while also cutting out bullshit stuff." The resulting record is an exercise in conscious ambiguity, a word that comes up several times throughout our conversation. Grind ranges from stony drones and moody loops to danceable four-on-the-floor rhythms and ebullient techno tracks, preventing it from being cleanly categorized even though it feels cohesive. "There are a lot of over-the-top ways you could interpret things on the album, but I don't want to be directive towards any sort of listening experience," he tells me.
One of the few concrete images that inspired Grind that DJ Richard is willing to divulge relates to his New England roots. "I was thinking about these WWII military naval sites that exist all over the coastline where I grew up," he says. "There are these incredible spaces that look straight out to the Atlantic Ocean, and they're completely abandoned." Some of these places, including a one-time torpedo loading station, are now bird sanctuaries and nature preserves. It would be easy to relate these tranquil spots haunted by violent histories to the beautiful-yet-unsettling music on Grind, but DJ Richard won't admit he was trying to convey anything specific. "Using language to describe the vibe or feeling of being there can sometimes be trite," he explains. "I'd rather explore it with sound instead."