Empress Of's "Kitty Kat" Is The Reponse To Street Harassment That Pop Needed
A subversive young beat wiz rages with more than words.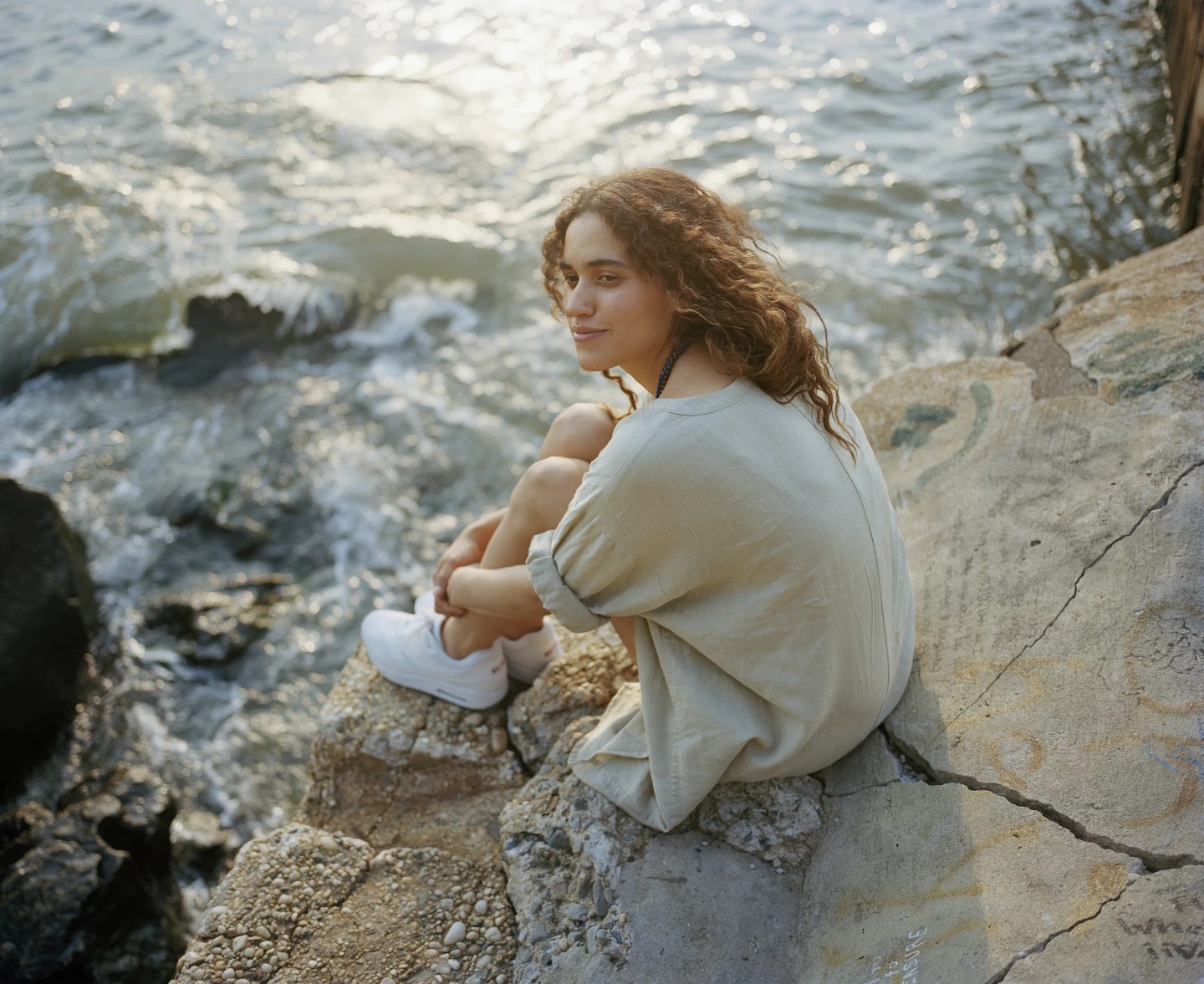 On the first listen through L.A. native Empress Of's "Kitty Kat," I casually assumed the song was about an old fling. A few friends equally hyped on the record did, too. It's a regrettable but understandable oversight: Let me walk awaaaaayy is glued in your head after one run through the chorus, and easily lends itself to imagery of someone in your past that won't let it go. But after the fifth or sixth repeat, it became apparent that the attachment at hand wasn't emotional, but physical: a stranger's palm at a party that held on long enough for it to feel weird. Don't take me by the hand, and walk me through with pity, she sings, if I was a man, would you still do the same?
Before I realized "Kitty Kat" was a PSA, I'd found myself dipping in and out of Lorely Rodriguez's XL debut as Empress Of, Me, mainly for her gripping production: synths to drown in on "Water Water," Korg stabs hitting like swords on "Standard," and titanium thuds landing right where you need them on "Kitty Kat," the single I couldn't stop skipping back to. Other young electronic auteurs like Grimes, FKA Twigs and Arca are just as ornamented and experimental, but to my ears, Rodriguez's beats just bounce a bit more.
Which is why it was so sobering when the words finally came to the front (watch the lyric video). Rodriguez's directness is perhaps not so surprising—she's lived in New York City for years, which may be considered the street-harassment capital of the world after a viral video crystalized the intimidation that women walking down city blocks experience every day.
Don't "kitty, kittycat!" me like I'm just your pussy, sings Rodriguez, clear cut and clever to boot. Later, I'm fending for myself when you still call me pretty is an on-point retort to any command to simply "take the compliment." And the whole thing is delivered on such a jagged, grinding swell of kicks and keys that the message gets snuck into the medium. In a year where many mammoth female pop voices practiced feminism without directly addressing it, Rodriguez spoke right to me, at eye level, besting a hot-button city issue with enough bravado that you barely notice she's one of the only artists to even try. How awesome would it have been to hear Rihanna make a record about this?
It reminded me of a passage from Grimes' recent FADER cover story, where she weighs her perception as a female artist against her genderless dedication to craft: "The thing that I hate about the music industry is all of a sudden it's like, 'Grimes is a female musician' and 'Grimes has a girly voice,'" she offers. "It's like, yeah, but I'm a producer and I spend all day looking at fucking graphs and EQs and doing really technical work." On "Kitty Kat," Rodriguez fully embodies this standpoint: her production and arrangement are so engaging that the song's agenda becomes all the more impactful. Rodriguez is talented enough to write about her frustrations with gender with the same nuance she can her frustrations with, say, income inequality: see the excellent album cut "Standard," where she voices proletariat rage through near-literary verbiage: I've been living below the standard/ With a hunger that feeds the fire/ I've been eyeing your plate of diamonds/ With an envy that kills the pride.
"Kitty Kat" closed Empress Of's spellbinding concert at Music Hall of Williamsburg last night, with Dev Hynes joining her onstage with an electric guitar to add even more edge. It's a testament to her songwriting prowess and clear-eyed vision that a song so topical could be made so transcendent, complete with light shows and guitar solos—it's undoubtedly now more important than whatever cornball on the corner inspired it. "I remember a stranger saying something nasty to me on the street while walking home," Rodriguez explains recently in an interview with Yours Truly. "I was so mad but I couldn't say anything back at that moment. What would be the point? When I got back I started to work on this aggressive sound on a track. As soon as I turned the mic on to record, I started to sing what I wanted to say to that guy on the street, but now I get to sing it every night in front of a crowd."
Empress Of's Me is out now on XL Recordings.