Molly Goddard's Toxic Angels Opened London Fashion Week
This is how fringe fashion is done.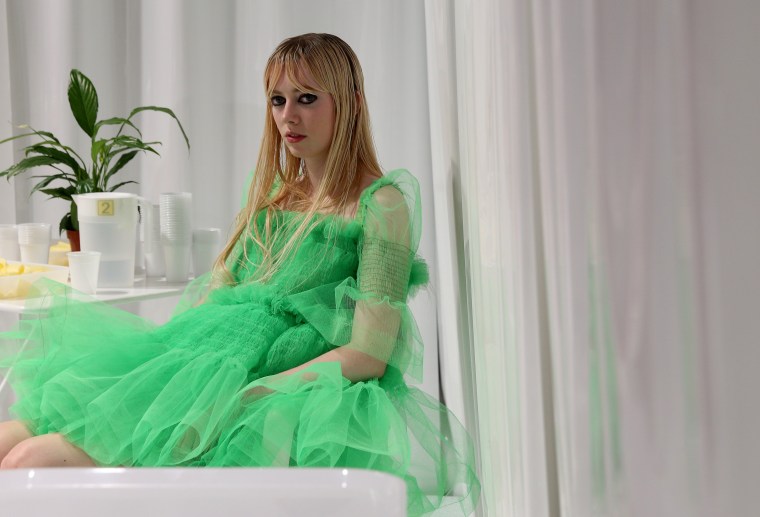 Unconventional fashion sort of blended together at NYFW. A lot of shows considered avant-garde or fringe shared similar elements: muted colors, deconstruction, unconventional cutouts, and gender ambiguity. We saw it at Yeezy, at HBA, at Eckhaus Latta, and a little at Telfar. It felt, impossibly, like outsider fashion had an agenda. Then we looked to London. Molly Goddard, a Central Saint Martin grad who's only been in the game for a year, is already sold at Dover Street Market and has designed for Björk. Her vision for 2016's spring/summer season is challenging, baroque, and ultra-feminine. Models were effectively doused in off-kilter folds of organza and chiffon, which fell in graceful neon waves off of their bodies as they made tea sandwiches, their eyes rimmed heavily with kohl. It felt old and new and unusual all at once, which is exactly how a good collection should feel.