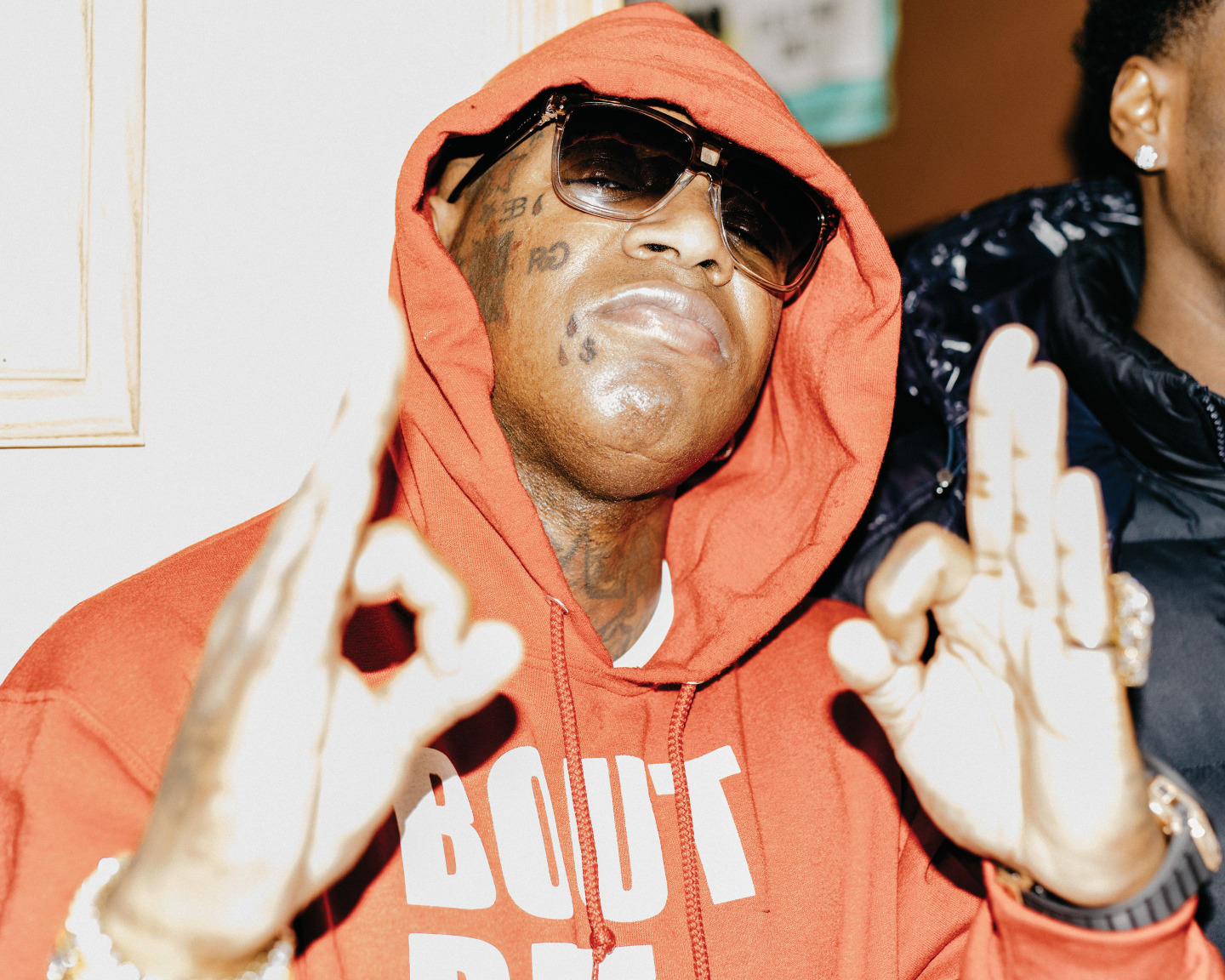 It's hard to categorize Bryan Williams, the co-founder and undisputed ruler of Cash Money Records, where he's also signed as a rapper. (Pete Rose only coached and played for the Reds; imagine if he owned the team too.) Sometimes known as Baby, other times Birdman, he takes on many forms: a cartoonish villain who's done good; a successful businessman who doesn't pay out; a devoted father, controversial kisser, and beloved meme. Without him, there'd be no Juvenile, no Lil Wayne, no Nicki, no Drake. He and his Cash Money family have built kingdoms from nothing, outlasting hundreds of trends and thousands of artists, but the details of his business operations have long been shrouded in mystery, leading to squabbles and lawsuits that, in 2015, are threatening to unravel his legacy. Here, we trace Baby's steps to the beginning.
February 1969
Bryan Williams is born in New Orleans, Louisiana. Raised in the Third Ward, he loses his mother, Gladys, at 7 years old and is brought up mostly by his father, an entrepreneur who owns bars, grocery stores, and a "washerette," according to an interview in Forbes.
May 1991
After spending much of the late '80s in jail for drug charges, Williams goes straight and, alongside brother Ronald "Slim" Williams and half-brother Terrance E. "Gangsta" Williams, borrows money from his father to start his own record label. They call it Cash Money Records as a nod to Nino Brown's gang in New Jack City.
September 1992
The first song released on Cash Money, 15-year-old Kilo G's "The Sleepwalker," manages to claw onto Billboard's Hot Dance Breakouts chart. Within a year, the label's roster will expand to include a number of rappers—12-year-old B.G., Pimp Daddy, Lil Slim, and the groups PxMxWx and UNLV—as well as in-house producer Mannie Fresh. Earlier this year, Lil Slim told Forbes, "The first generation of Cash Money Records, people don't realize […] would move between 40-50,000 units apiece. We had a very big fan base. The music was all over the radio, so it was being broadcast all throughout the South."
May 1993
Lil Slim introduces Williams to a young Dwayne Carter Jr. at Peaches, a record store in New Orleans. As recounted in a 2009 Rolling Stone profile, he raps for Birdman for 10 minutes, but the Cash Money impresario is most impressed that the boy looks him directly in the eye. (At the time, the rapper who would become Lil Wayne was going by Baby D or Shrimp Daddy.) Williams gives the kid a business card. Carter's mother, who had gone to school with Williams, forbids him to hang around the record label boss, but Carter continues to leave full verses on the CEO's answering machine. "I never stopped calling," he tells Rolling Stone.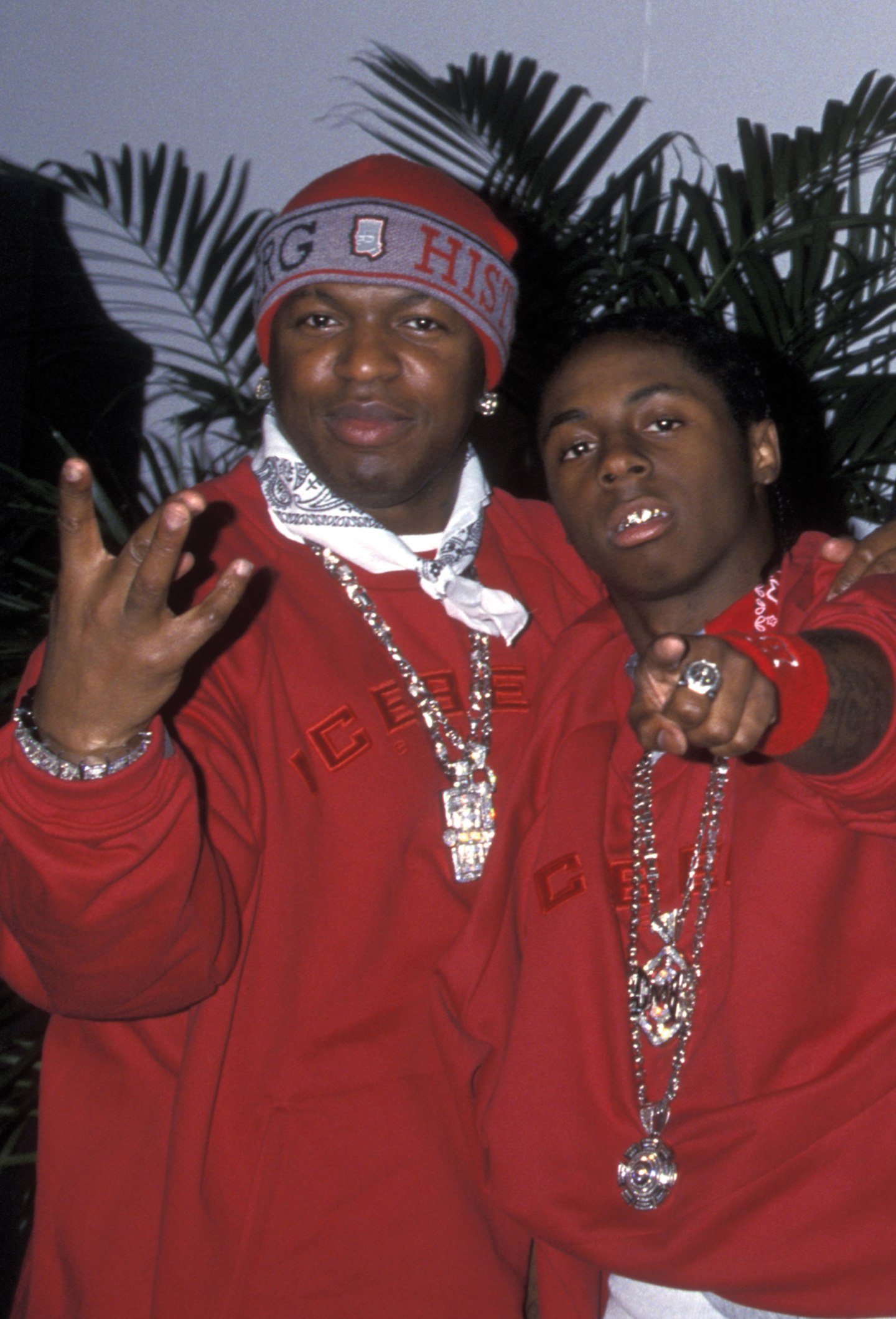 June 1993
Adopting the name B-32, for his 32 gold teeth, Williams puts out his own album, I Need a Bag of Dope, which should really be considered a compilation; half of the tape is just Mannie Fresh and Pimp Daddy messing around. B-32 is a short-lived nickname, only seeming to exist for this one tape. In 2012, an original pressing cassette is listed on eBay for $7,000.
September 1993
Dwayne Carter Jr. signs to Cash Money as Baby D. His age at the time is a matter of some dispute. In years to come, various versions of his origin story—some spread by Wayne himself—claim he was 7, 11, 12, and 15 upon officially signing. This appears to be strategic. In 1998, the New Orleans Times-Picayune reports, "The baby-faced Li'l Wayne typically states his age as 15, but that's a showbiz white lie. He just turned 17; Williams wants him to keep saying he is 15, to maintain his image as the preternaturally talented youngster of the clique."
November 1996
Juvenile, who has already achieved regional fame with 1992's "Bounce (for the Juvenile)," is working in New Orleans as an asbestos remover. According to a 2000 story in Vibe, he steps off the bus one day, still wearing his flame-retardant work suit, and runs into Baby and Slim. He raps for them. They want to sign him. Juvenile asks for a salary of $2,000 a week, to which Baby responds, "Not a problem." Juvenile quits his job the next morning.
November 1997
Williams returns to the mic for the first time in four years as Baby, one half of the Big Tymers, a duo with Mannie Fresh, for a guest verse on B.G.'s It's All on U Vol. 2. According to a press release, "The fellas went into the booth and started clowning around on the mic for an intro to the album. The result sounded so good that the two decided to do a whole verse, and thus the Big Tymers were born."

January 1998
As Cash Money releases spread throughout the South, other labels start circling. Vibe reports that Priority Records had hoped to partner up, but Master P—whose No Limit is already an imprint there—threatened to walk if the deal went through. In 2012, Williams tells Billboard, "We wasn't really tripping on being with a major. I was making a million dollars a month, shipping 100,000 [of] each album—that's at $10 [each]. And I dropped three or four of them a month."
April 1998
According to Ben Westhoff's book Dirty South, Baby and Slim sign an unprecedented deal with Universal, including "ownership of their publishing royalties and masters, a $3 million annual advance, and 80 percent of sales profits. They also got $30 million over three years to use for videos, marketing, touring and recording." Baby tells Insomniac magazine that other majors called, too: "Def Jam, Columbia, Tommy Boy, Jive, everybody. We were getting tired of flying to New York." In his book, Do You!, Russell Simmons says, "Baby got a better deal for Cash Money than any of the suits from Harvard or Howard could have gotten."

January 1999
Juvenile's 400 Degreez goes four-times platinum, partly off of the strength of hit singles "Ha" and "Back That Azz Up," and B.G.'s "Bling Bling" earns heavy rotation on MTV's TRL. According to Westhoff, "To celebrate the windfall brought to the label by this and other platinum works, Baby and Slim purchased a battalion of Bentleys for everybody, souped-up with features like giant chrome rims, televisions, and blue mink carpeting." "Bling bling" enters the popular lexicon.
January 2000
Baby, Slim, and first-time filmmaker Steven Esteb produce, write, and direct Baller Blockin', a straight-to-video movie set in New Orleans. It stars The Hot Boys—a group comprised of Lil Wayne, Juvenile, B.G., and Turk—as drug dealers taking a righteous and violent stand against crooked cops; their real-life jeweler, Sol Virani, plays an FBI agent. Vibe says Virani also "supplied the ice, including Baby's $80,000, 40-carat diamond bracelet," while wardrobe added 150 Stafford white tees and all-white Reeboks for the crew.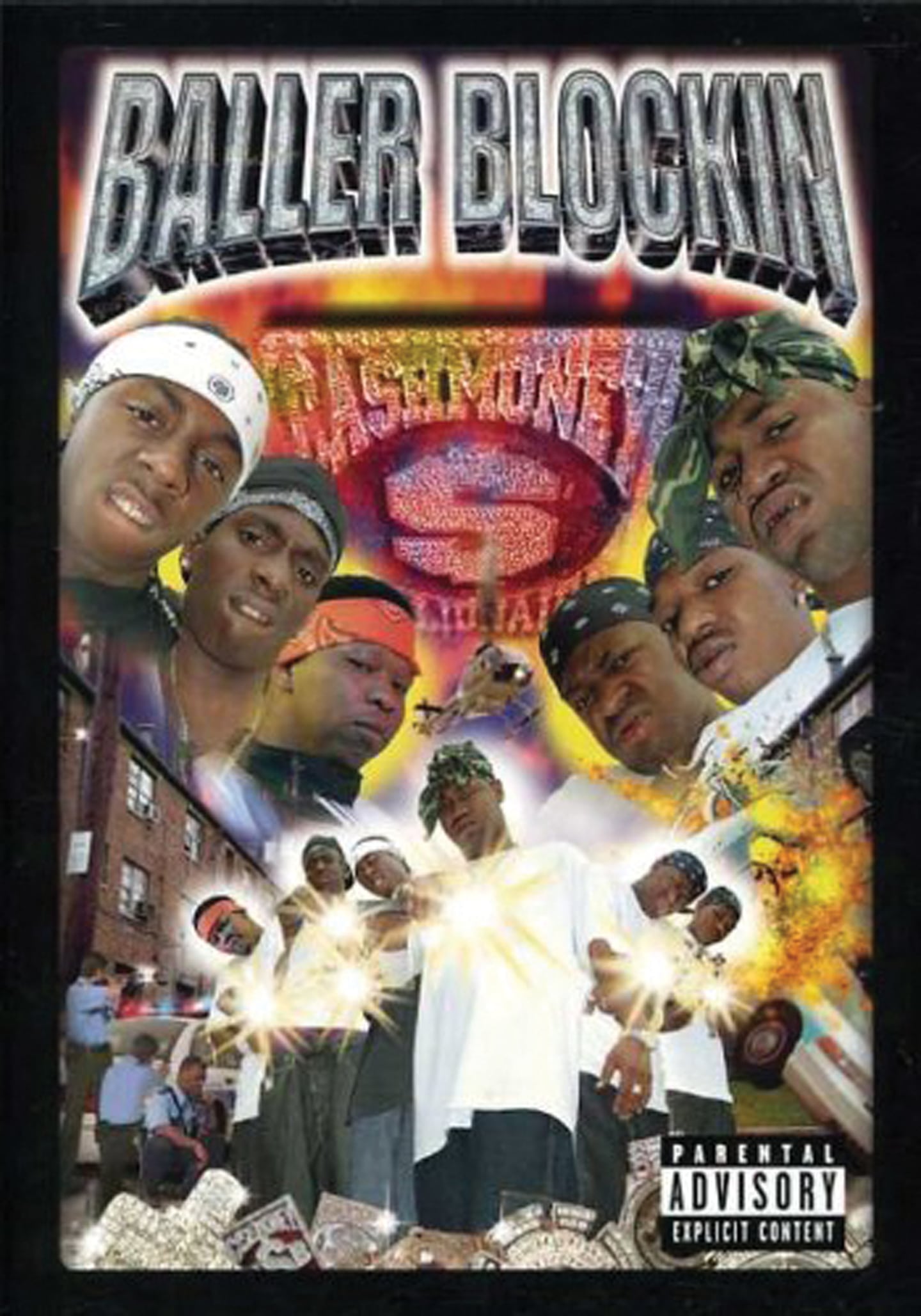 March 2001
Responding to claims from early Cash Money artists Lil Slim and Mr. Ivan that they hadn't been paid over the years, Williams, who now goes by Birdman, tells XXL, "We don't speak on family business. We run our business organized and family business we keep discreet no matter what it be. I don't owe that to nobody."
May 2001
Christina and Mickey—rapping siblings from Chicago—sign to Cash Money and guest on Turk's "Growing Up." Mickey brings in his producer, Kanye West, who tries to get signed to the label. As VladTV later reported, Mannie Fresh saw the talent in West, but Baby never delivered the deal.
October 2001
Juvenile and B.G. leave Cash Money. In an interview the next year with XXL, B.G. will say, "Baby and Slim aren't managin' me anymore. We just decided that a couple of months ago. I wanted to see if things would be better for me with another manager who didn't own the label."
December 2002
Mannie Fresh briefly leaves Cash Money over a financial dispute. In 2003, Big Tymers will reunite for their final album, titled Big Money Heavyweight.
January 2003
Williams releases a solo studio album called Birdman. As for the music, Vibe's Jon Caramanica writes, "all the neck-snapping, homegrown production in the world can't redeem Baby, who flows like a car stuck in neutral."
February 2003
Lil Wayne starts his own imprint under Cash Money called Young Money Entertainment. Cash Money maintain 51% ownership of all Young Money label property, including recordings, copyrights, and intellectual properties, but Lil Wayne is made CEO of Young Money and retains 49% of the label.
August 2003
"Bling bling" is entered into the Oxford English dictionary. B.G. tells MTV, "'Bling bling' will never be forgotten. So it's like I will never be forgotten. I just wish that I'd trademarked it, so I'd never have to work again."
March 2004
Williams partners with Lugz to put out his own shoe, "The Birdman." In a press release, he says, "The Birdman sneaker reflects my own personal style. And this is just the beginning. Believe that!!" He licenses the name "Birdman" from Finnish businessman Jari Kuosma, who already has a business making wingsuits for skydiving.
March 2004
Juvenile returns to Cash Money for a single album, which includes his first Billboard #1, "Slow Motion," featuring Soulja Slim.
June 2004
Lil Wayne's fourth album, Tha Carter, comes out and reaches #5 in Billboard's Hot 200, which charts albums from all genres. "Go DJ," produced by Mannie Fresh, is his first Top 40 single.
December 2004
Jay Z tries to poach Wayne and sign him to Roc-A-Fella, but Cash Money/Universal gets aggressive. In 2014, Jay told Power 105.1's The Breakfast Club that he'd sent Birdman a note saying he and Wayne had been talking, only to receive "a letter at our office for, like, tortious interference from a lawyer." Wayne stays at Cash Money. Later, in a 2012 Complex interview, Juvenile will intimate that the Williams brothers "ain't giving up power of their company," and that Wayne was too scared to leave.
December 2005
Four months after Hurricane Katrina hits his hometown of New Orleans, Lil Wayne releases Tha Carter II. Birdman tells Forbes he personally lost "20 houses, 50 cars and memories" in the disaster. The next year, he and Wayne set up shop in Miami.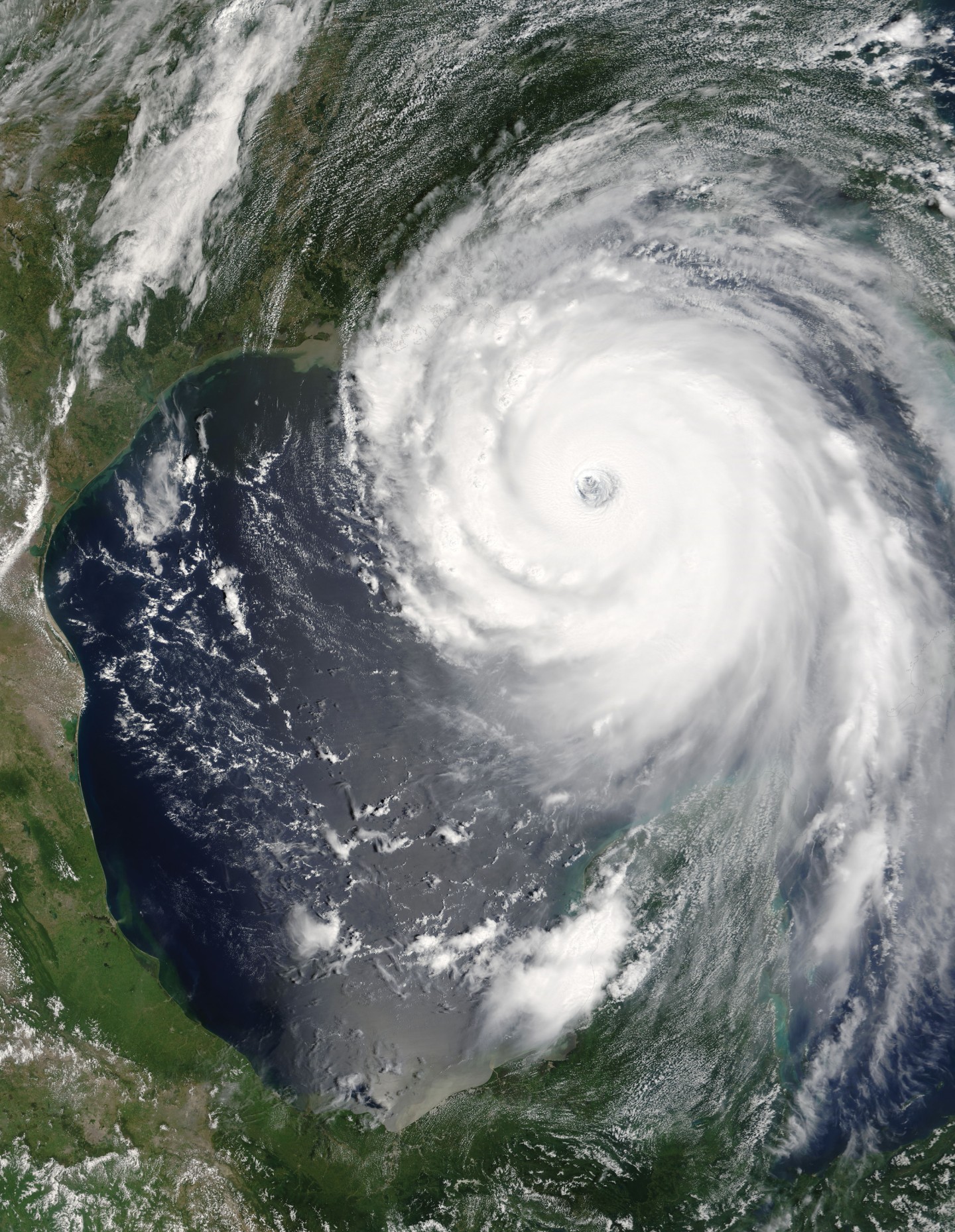 April 2006
Taking note of the string of artists who have left Cash Money over the years, Vibe asks Lil Wayne if the label is withholding money from him. He responds: "I ain't never seen anything like that. I heard about it, but I own everything. I wouldn't be able to own anything without Cash Money Records. Every time I open my mouth, I get fed—no homo."

August 2006
A photograph surfaces showing Birdman and Wayne kissing. As Westhoff writes in Dirty South, Birdman got on the radio with a "New Orleans disc jockey" and explained, "Before I had a child, Wayne and all of [my artists] were my children… Wayne to me is my son—my firstborn son."
October 2006
Birdman and Lil Wayne release a joint album, Like Father, Like Son, with lead single "Stuntin Like My Daddy."
November 2007
Birdman is arrested for marijuana possession in Tennessee, but is released on $1,500 bond.
January 2008
Jet reports that Birdman is facing a lawsuit for allegedly "owing several music-publishing companies an unspecified amount of money for using copyrighted songs without permission."

June 2008
Lil Wayne's Tha Carter III is released, selling over one million copies in its first week, the first album to do so in three years. Four platinum singles are released from the album, including "Lollipop," Wayne's first Billboard #1 and Cash Money's best-selling song yet.
June 2009
Drake signs with Young Money Entertainment. The same month, Jari Kuosma, who still owns the "Birdman" trademark, sues Cash Money for $200,000 in unpaid royalties.
August 2009
Nicki Minaj signs with Young Money Entertainment.

October 2009
Billboard reports that Juvenile and Baby had a "sit-down" about a possible Hot Boys reunion, where Juvenile says they "settled [their] differences."
January 2010
Baby gets an oil pumpjack tattooed above his right ear. He and his brother Slim have teamed up to form Bronald Oil & Gas LLC, billed as an "oil and gas exploration company." (The company name is a mash-up of its owners' first names, Bryan and Ronald.)
February 2010
Bloomberg investigates and finds that Bronald Oil & Gas LLC is a sham: "Regulators that handle oil and gas permits and operator licenses in Texas and Louisiana didn't have records of Bronald's existence; nor did Secretary of State offices in Texas and Florida." Baby disputes this in an interview with Ozone: "I've been in the oil business about four or five years now. I'm making good money off that… I got pumps and shit that are getting money monthly."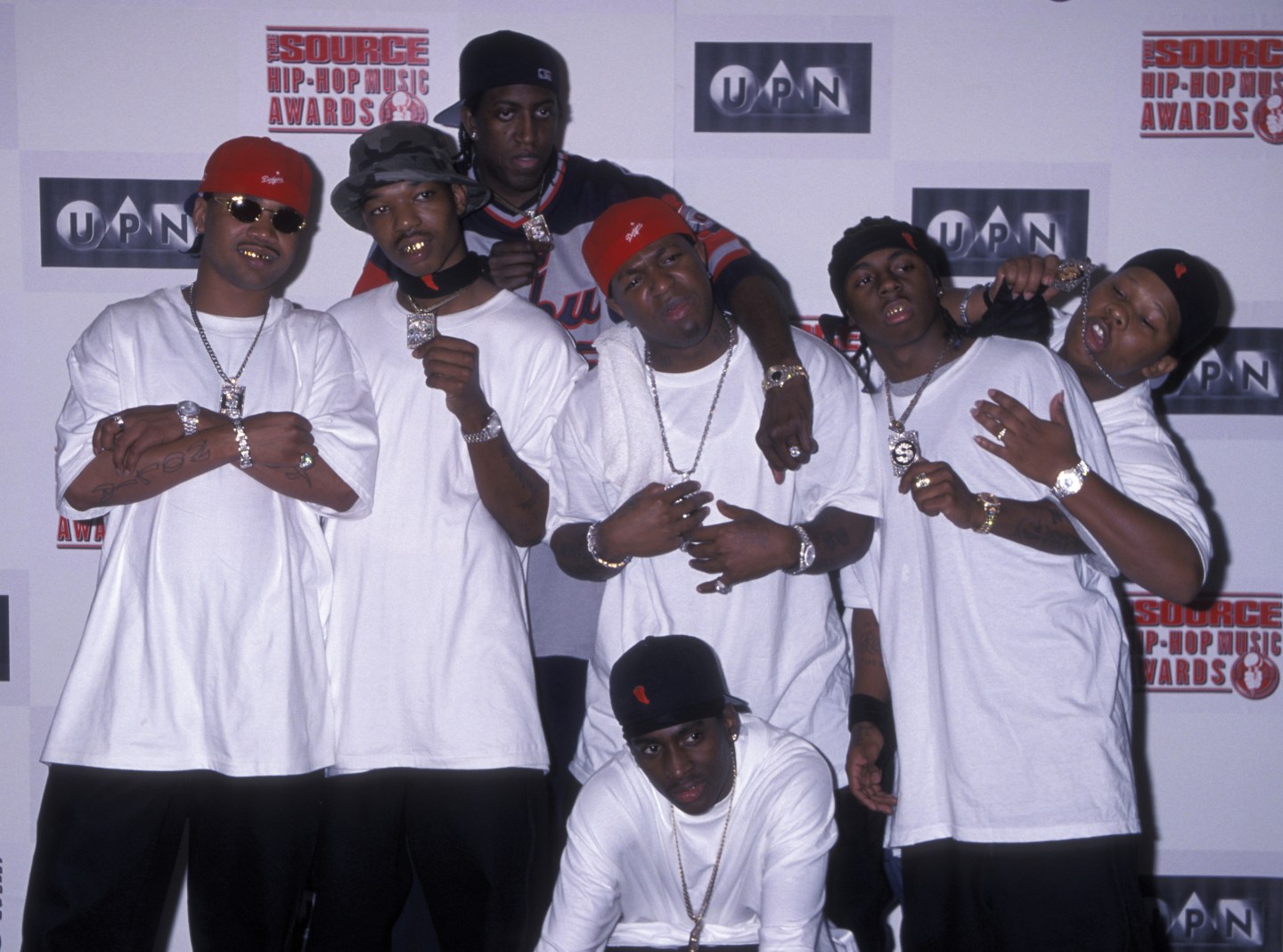 August 2011
Birdman lands on Forbes' Hip-Hop Cash Kings list with $15,000,000 made in the past year. "Excluded from previous Cash Kings annual earnings lists because we deemed him more executive than rapper, Birdman was included this year because most of his peers now have a similar job description," the magazine reports.
September 2012
Billboard announces that Lil Wayne has surpassed Elvis Presley as the solo act with the most appearances on their Hot 100 singles chart, with 109.
July 2013
Rich Gang, a Young Money and Cash Money compilation album featuring the label's stars, is released. It includes the first single "Tapout," which features Birdman, Nicki Minaj, and Lil Wayne, amongst others.
February 2014
Young Thug begins telling people he's signed to Cash Money, including once in a video of him filmed walking through a club with Birdman. A few months later, BuzzFeed reports that Thug is only signed to Birdman's management company, Rich Gang, and that Thug is in fact signed with Atlantic.
April 2014
Kevin Gates tells MTV he's turned down a chance to be on Cash Money, saying he wants to build his own brand.
September 2014
Young Thug and Rich Homie Quan release their Rich Gang: Tha Tour mixtape with the help of Birdman, who provides distribution and ad-libs. Young Thug, an avowed Lil Wayne fan, starts telling the press of his plans to release a series of albums, Carter 6 through Carter 10.
October 2014
Young Thug and Lil Wayne trade shots—in Instagram posts, on songs, in album names—over the next several months. In January, Wayne and Thug host competing parties in Miami.

December 2014
Lil Wayne tweets, "I want off this label and nothing to do with these people, but unfortunately it ain't that easy."
January 2015
Lil Wayne releases Sorry 4 the Wait 2 mixtape. It is filled with veiled and not-so-veiled references to a rupture with Birdman and Cash Money, including direct language on the song "CoCo": All I got is Young Money, no more Cash.

January 2015
Lil Wayne files a $51 million lawsuit against Birdman and Cash Money to let him off the label, grant him joint copyright of all Young Money recordings, and pay up money owed for his long-delayed album Tha Carter V.
February 2015
TMZ releases a video of Birdman being supposedly turned away from a pre-Grammy party hosted by Nicki Minaj, but in a later interview with the BBC, Minaj responds to rumors by reasserting her loyalty to Birdman. "People know I love Wayne and I have loyalty towards him, but I love Baby too. I'm very close with Baby and I don't think people know that. So I'm banking on the fact that they're going to work this out like family. I mean, they've gone through things before, just like family does. I'm not even going to think that way."
March 2015
Juvenile once again signs to Cash Money, telling The Breakfast Club, "We worked it out. Lawyers gon' do they thing, we gon' do our thing."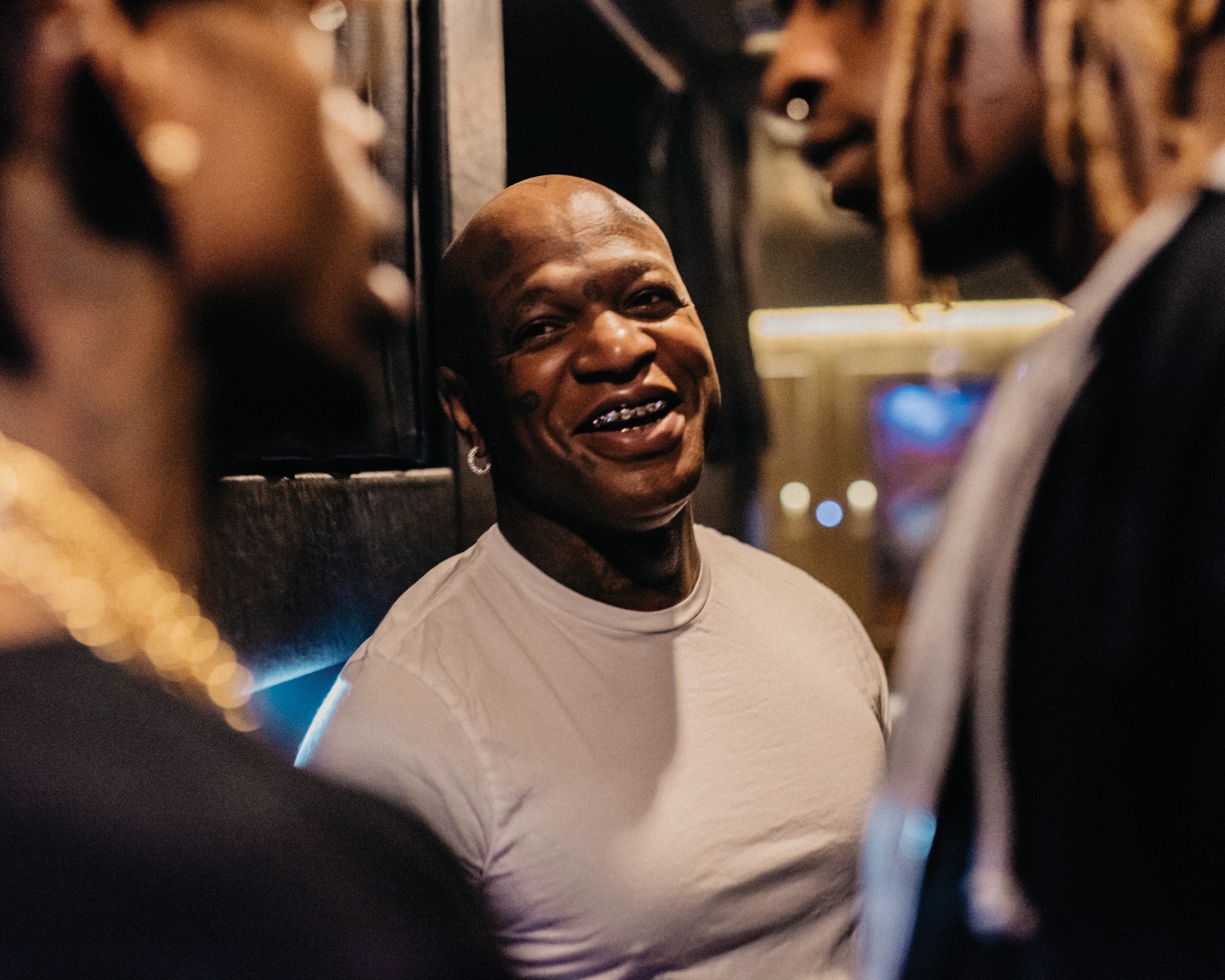 April 2015
There are reports from BET that Lil Wayne has dropped his lawsuit, but according to Rolling Stone, who spoke with his lawyer, they are planning on re-filing in New Orleans, where Wayne originally signed his Cash Money contract.
April 2015
TMZ reports two of Lil Wayne's tour buses are shot at while driving through Atlanta. Soon after, Young Thug releases Barter 6, having announced the name change four days before its release, after Wayne threatened a lawsuit. Thug says on Instagram, "Can't name the mixtape Carter 6 because these fuck ass niggas tryin' to sue just like some hoes. Big ol' Blood so… Barter 6 on the fuckin' way."
May 2015
In an interview with NDO Radio, Young Thug says he's no longer under Baby's wing and no longer associated with Rich Gang. "Nah, I manage myself," he says. "Nobody brung me here, so nobody can take me there. I manage myself. I'm signed with Atlantic… And it's only Atlantic."
July 2015
Lil Wayne releases the Free Weezy album on Tidal against the wishes of Birdman, prompting a $50-million lawsuit, according to Forbes. Later, while Lil Wayne performs at Club LIV in Miami, Baby supposedly throws a glass from the balcony. Next, the Cobb County District Attorney strongly implies that Birdman was involved in a murder attempt on Lil Wayne in April; Young Thug's tour manager, PeeWee Roscoe, is alleged as the shooter. Seeking damage control, Birdman flies radio jock Angie Martinez to his New Orleans mansion, telling her these allegations are "the craziest shit I've ever heard" and saying this situation is "not that bad… Me and my son don't scream at each other." Also: "Nicki and Drake ain't going nowhere."
August 2015
Baby Instagrams a picture of himself deep in thought, standing next to a portrait of Lil Wayne. It's captioned "4Life LFLS YMCMB," referencing Like Father, Like Son and the brand they made together. At time of press, the lawsuit remains unresolved.