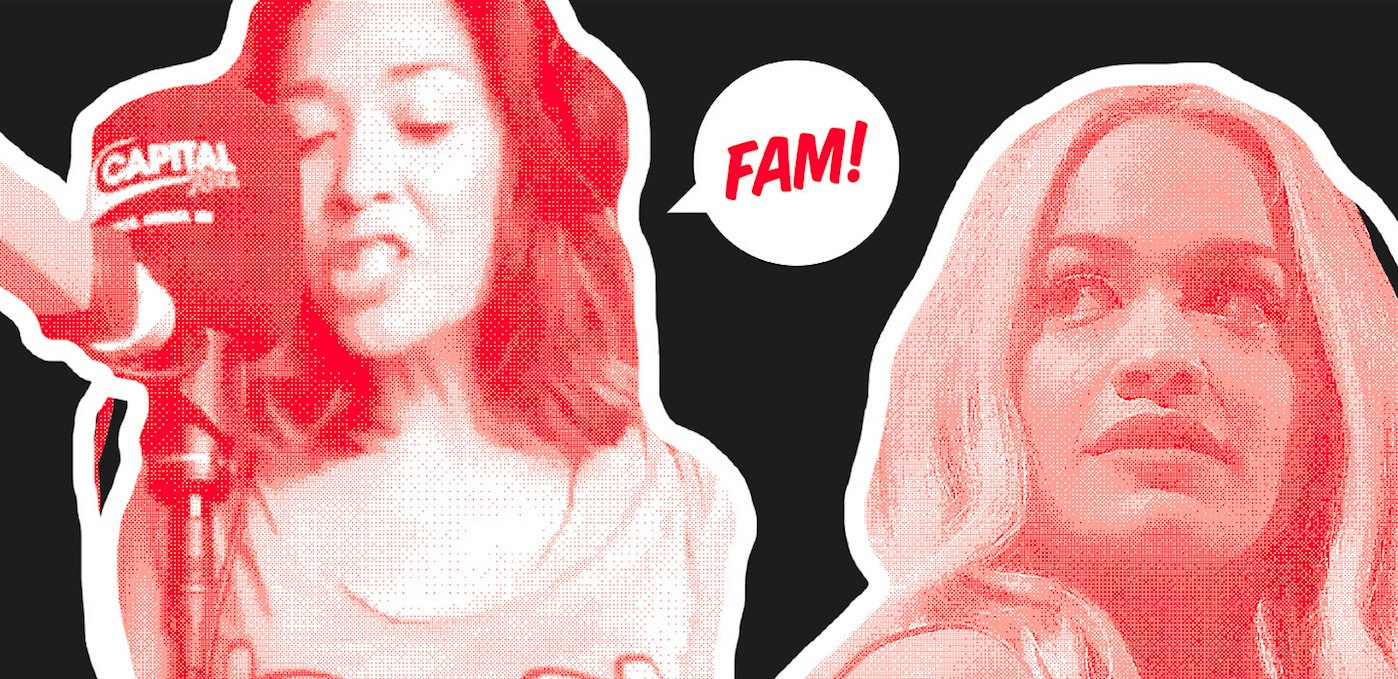 Sian Anderson is a BBC Radio 1Xtra DJ and freelance writer. This is the first instalment of Grime Time, her monthly column in which she'll look at the stories behind the headlines in grime.
2015 has been dubbed the year of grime music's revival (again). I've had everyone and their dads in contact with me about sharing grime to a wider audience—literally, I got a call last year from a pal's dad asking me how we'd go about getting Stormzy on the Jools Holland show (the U.K.'s flagship music television show), and then it actually happened.

For the most part, the new commercial interest has been fantastic. Grime has been broadcast to the masses, with a 'Best Grime' category re-added to the MOBO Awards (the only televised British awards show fully inclusive of black music). BBC Radio 1Xtra—the UK urban radio station I have a weekly show on—even held a "Grime Symphony" at the Royal Albert Hall. Other huge strides include JME's album Integrity hitting the official charts at number 12; 24-year-old MC Bugzy Malone charging out of Manchester straight into the top 10 with his debut EP; Skepta finessing with Kanye West and introducing Drake to Lord of The Mics; rising Lewisham MC Novelist touring America, and original east London crew Newham Generals taking grime to Tokyo.

As such, the genre's become a buzzword. Earlier this month, X Factor panelist and British pop star Rita Ora boasted about listening to grime music to her combined online following of 10 million people. She listed south London crew Section Boyz and rap duo Krept and Konan as her favourite grime artists—which is weird, since those guys are proudly self-identified U.K. rappers, not grime MCs. Then, a second Rita Ora interview surfaced aligning Section Boyz with grime—"I grew up listening to grime, and I never ever lost it...This Section Boyz mixtape is going to be…the sickest. 'Lock Arff' and 'Trapping Ain't Dead,' those tunes for me are like 'thank god.'"
I was ready to go off, but I held my tongue. I kept quiet even when I was shocked to see veteran grime DJ Logan Sama tweet: "the difference between That's Not Me [Skepta and JME] and Trapping Ain't Dead [Section Boyz] is incredibly small," in defense of Ora. Usually, I'm inclined to listen to Logan's takes on these debates: I was 11 years old and didn't know what the genre was when he started DJing grime. I grew up watching Logan fight for authenticity in the scene, and he gave me the confidence to do it too. Plus, I love Section Boyz; their album Don't Panic has been on repeat in my car since it came out. I want Ora's fans to go and buy it. Her mentioning them is progressive for them, even if it's detrimental to the new wave of authentic grime. So I STFU.
Then last week, Myleene Klass—best known as the singer in '00s pop band Hear'Say, runner up of the sixth I'm A Celebrity Get Me Out Of Here reality TV series, or your dad's favorite radio presenter—went live on air at Capital Xtra (the urban leg of Capital FM) for a "Grime Time Special." When she kicked off her radio show by saying, "I got bare tunes for you fam, who remembers this one?" and pressed play on Dizzee Rascal's "Stand Up Tall," it felt like it might be genuine appreciation; she was, at least, playing actual grime. Then Kano's classic track "P's and Q's" came in, and she continued: "I see you Dizzee, shouts to my crew looking criss, shouts to the tracksuit badmans and the one tens crew." I was furious: she was mocking, not just the grime scene, but grime's culture too.
This time, I wouldn't STFU—and Myleene Klass' car-crash foray into grime made me kick myself for shutting up about Ora weeks before. Can anyone let me know how we went from positive strides like JME's album charting in the top 20, to rappers Section Boyz and Krept and Konan being mislabelled "grime" and Myleene Klass being our new grime ambassador? Because I am mad baffled.
Grime's culture is one of kids in estates having something to say, and not being listened to because of the way they walk, the way they talk, the language they use and the ECKO and Akademiks tracksuits they used to wear (that were deemed unapproachable to anyone in a suit). Granted, fashion has come leaps and bounds since those baggy tracksuit days, and these kids have since upgraded to Nike and Adidas, but they're still there. They still speak casually in slang daily, they're still of a lower class bracket to Klass, they still MC with their friends on the corner of a block with an ambition to become as successful as our current kings Boy Better Know (Skepta, JME, Jammer, and Frisco). The grime music Klass played on her show derives from the same culture she simultaneously took the piss out of; and that's infuriating.
All grime promo is good grime promo, but only if that promo is happening with—and respecting—actual grime artists. Misrepresenting the genre isn't just a blunder, it ignores an essential part of the culture. When Ora and Klass get on with their lives and a new genre takes over as next year's buzzword, the fact will remain that even today, we have no grime category on iTunes, showing that our grime artists still do not officially exist to the official charts after 13 years of consistent work and releases. When you do click on Hip-Hop/ Rap—the category grime artists have to schedule their releases under—you won't find any U.K. grime artist (or rapper for that matter) in the top 10. How are these voices meant to be heard if they can't be found? We are still fighting to be acknowledged.

Some of the grime artists to have broken through this year—Novelist, Jammz, AJ Tracey, Mez, Mic Ty, and Brotherhood for example—are giving me old school Kano, Dizzee and Skepta vibes. They are going to radio sets daily, clashing, performing at Eskimo Dance (one of three grime legendary grime nights we still have left in the U.K.), making tunes with no chorus, and being consistent on the 140BPM tip. They will eventually be stifled by the mainstream if they're continuously robbed of their place in the spotlight for not sounding like Section Boyz and Krept and Konan. If we ever want to get to the point of having a grime iTunes category, and seeing a new wave of talent at the top of it, we'd better do our part to keep the door open for real grime.