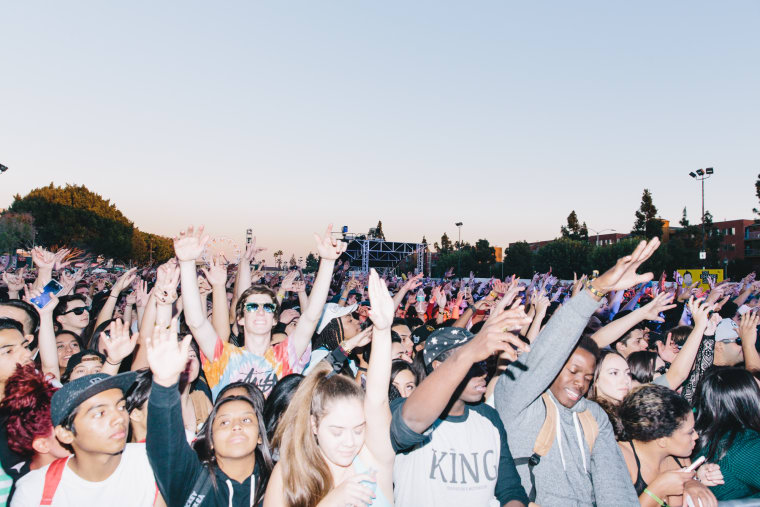 It wasn't that long ago when Odd Future first put up a united front, freaking out parents, teachers, and record executives alike with their chaotic live shows and self-taught marketing savvy. The situation at this weekend's fourth annual Camp Flog Gnaw was considerably more organized, but the youthful unity was still there. Despite some apparent tension in the OFWGKTA camp, fans who showed up in their colorful OF garb still felt a strong connection to the collective and to its leader.
For these fans, Odd Future's self-released albums, homemade videos and rainbow merchandise have offered a crucial outlet for individuality and togetherness, and though it might be sad that times have changed, few seem willing to give up on the idea of Odd Future just yet.
The FADER asked a smattering of Flog Gnaw crowd members to talk about how they feel about Odd Future and the change they've seen over the last five years. Some of these kids aren't even out of high school, but they're already thinking back nostalgically to when Odd Future first broke into the mainstream.
---
Vanessa, Lake Forest, CA, 18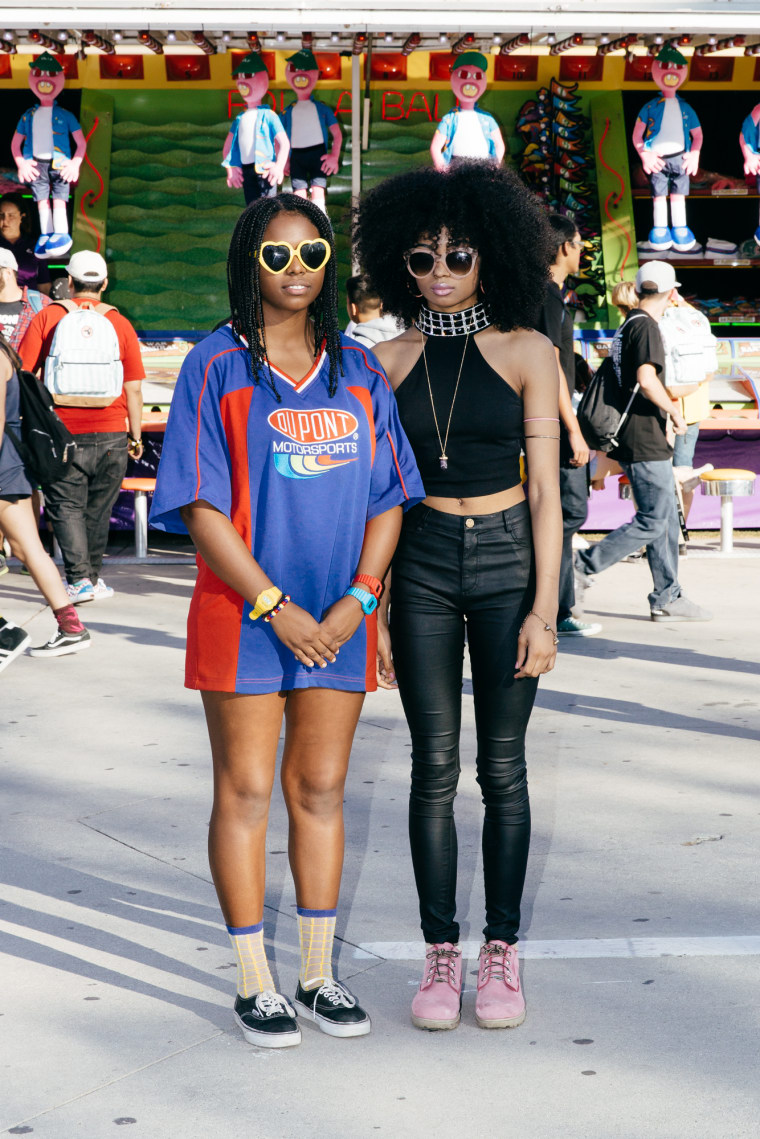 What does Odd Future mean in 2015?
We don't know where Earl is. He's probably inside somewhere, crying. Tyler happened to take off. And you see the Internet—Syd, she's doing her own thing. Most people who listen to The Internet now don't even know that she's part of Odd Future. It's a whole different idea and it's a whole different style. I think it's OK for them to separate themselves. You don't want to be held down by something from your past.
What brought you to Camp Flog Gnaw?
I love Tyler's art and his culture that he's created as part of Odd Future. And actually I love colors a lot, and he loves colors a lot. I have synesthesia, which means when I hear music I see colors. So this music that's going on right now [gestures at nearby stage], it's definitely a bright orange. It also relies on my energy too. [Tyler] made a song called "Yellow," and with my synesthesia, before I knew it was called that, I knew it was called "Yellow." Just in my head I saw it as yellow. It's a really awesome experience to feel that. That's how I know I like an artist.

Ivey, Compton, CA, 17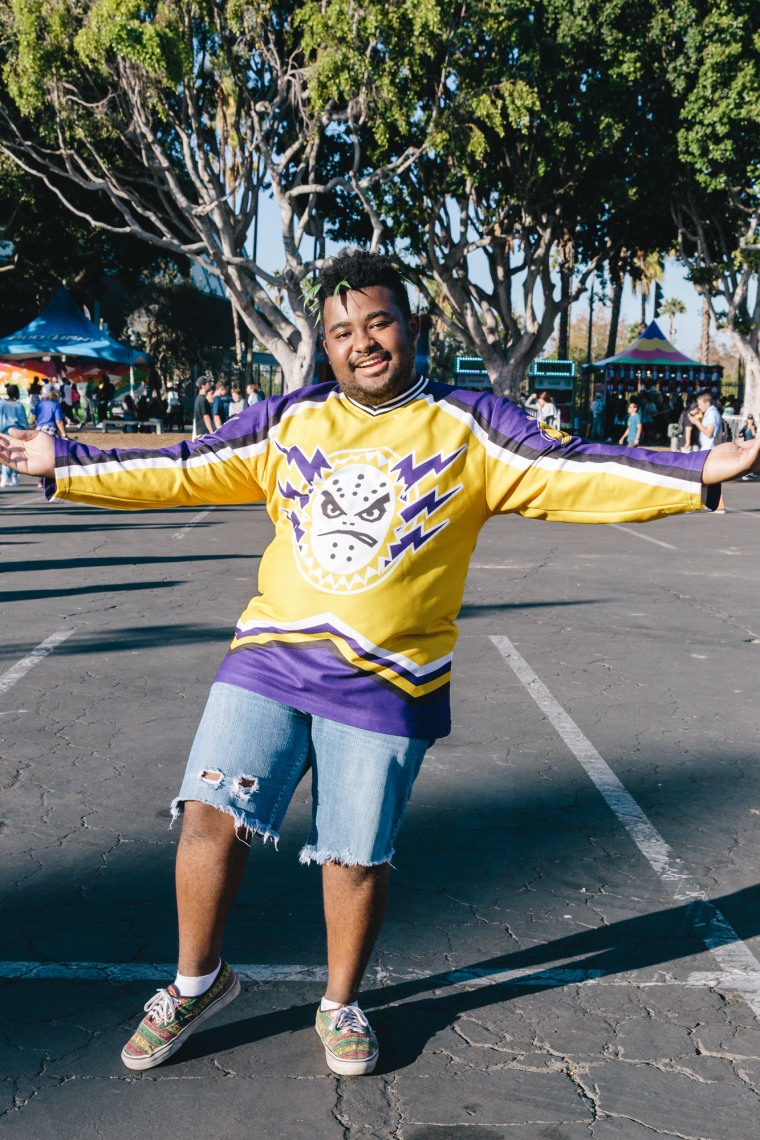 What does Odd Future mean in 2015?
It just reminds me of what I grew up with. I've been listening to Odd Future since 2011 when I was in seventh grade. I feel like it's sad [that they broke up] but all good things must come to an end. I feel like they're all going to stick together.
Why does it make you feel sad?
It's like watching your parents get old, you know? Because you watch them act their best. I was hella happy when [Tyler] won Best New Artist at the MTV Music Awards. I was in eighth grade. When he brought all of them onstage, I was so hyped. And now they're breaking up, and it's like they're dying, basically. But they're still together.
Natalie, San Diego, CA, 13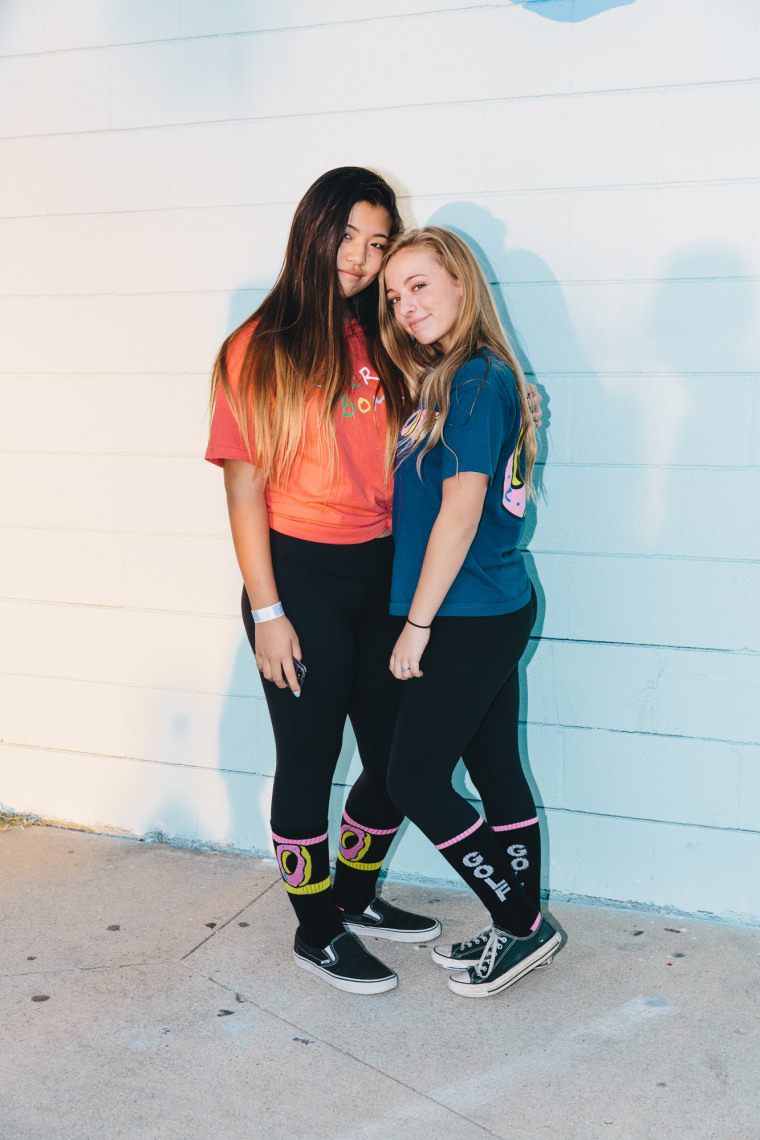 What does Odd Future mean in 2015?
It just reminds me of staying a kid, and not growing up too fast.
How did you react when you heard people suggest that they'd broken up?
You knew they'd always stay friends. I didn't want them to break up at all, though. I was worried that they wouldn't make any more music, because I live for the music. They have songs for all the emotions you could be going through.
Connor, El Segundo, CA, 15
What does Odd Future mean in 2015?
I don't know if they're still together, but it means freedom. There's rap artists that are, like, gangster, but they're just everything, so anyone can like them.
How does it make you feel?
A little sad, but I feel like they'll always be together. It's just they're doing their separate things right now. They'll always be a family.
Keenan, Portland, OR, 17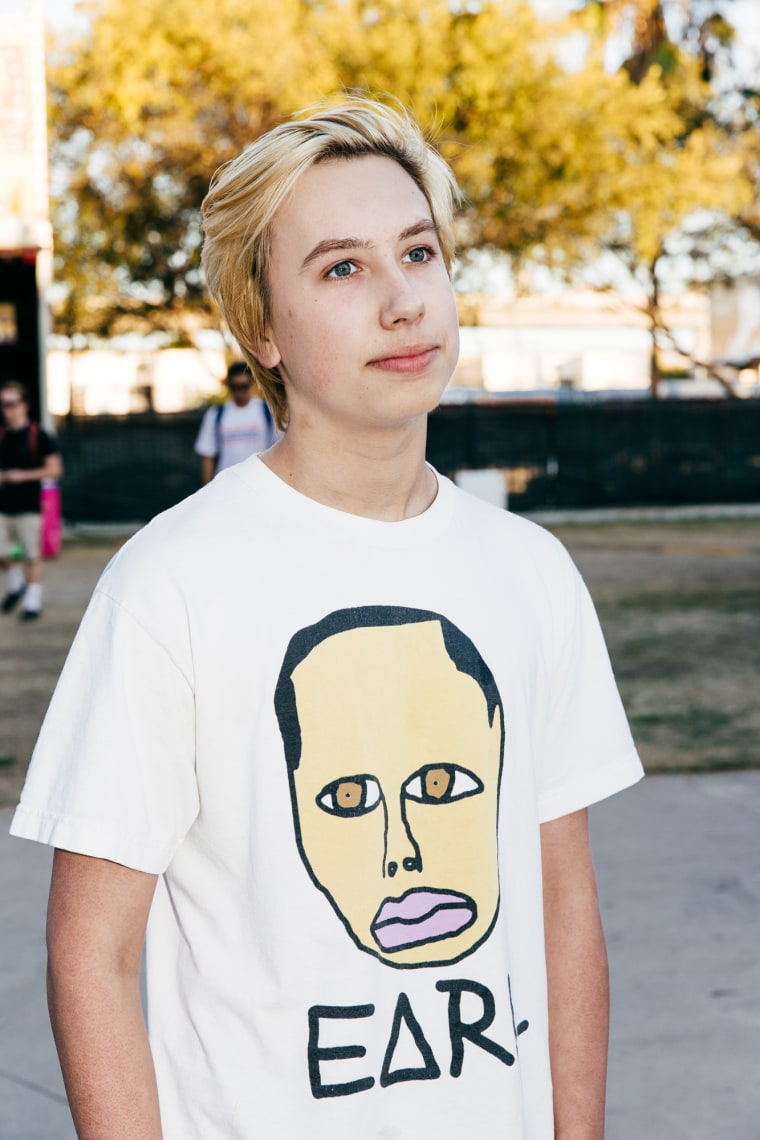 What does Odd Future mean in 2015?

It's a community and it's a style. It's mainly an art form. And it's just music, and I love the music. I love what they do. I love all their merch. I love their drawings, their performing. All their skating and shit. Loiter Squad. Just everything. When I first heard about Odd Future breaking up and stuff, I was like, "That's gotta be fake. No way that's real." Mainly because I don't want to see it happen. I was like, "That better not happen. No way. That would destroy me."
Are you sad that Earl isn't here?
He's one of my favorites who I haven't seen before. I wanted to see that. He better show up!
Breeze Hawthorne, Murrieta, CA, 18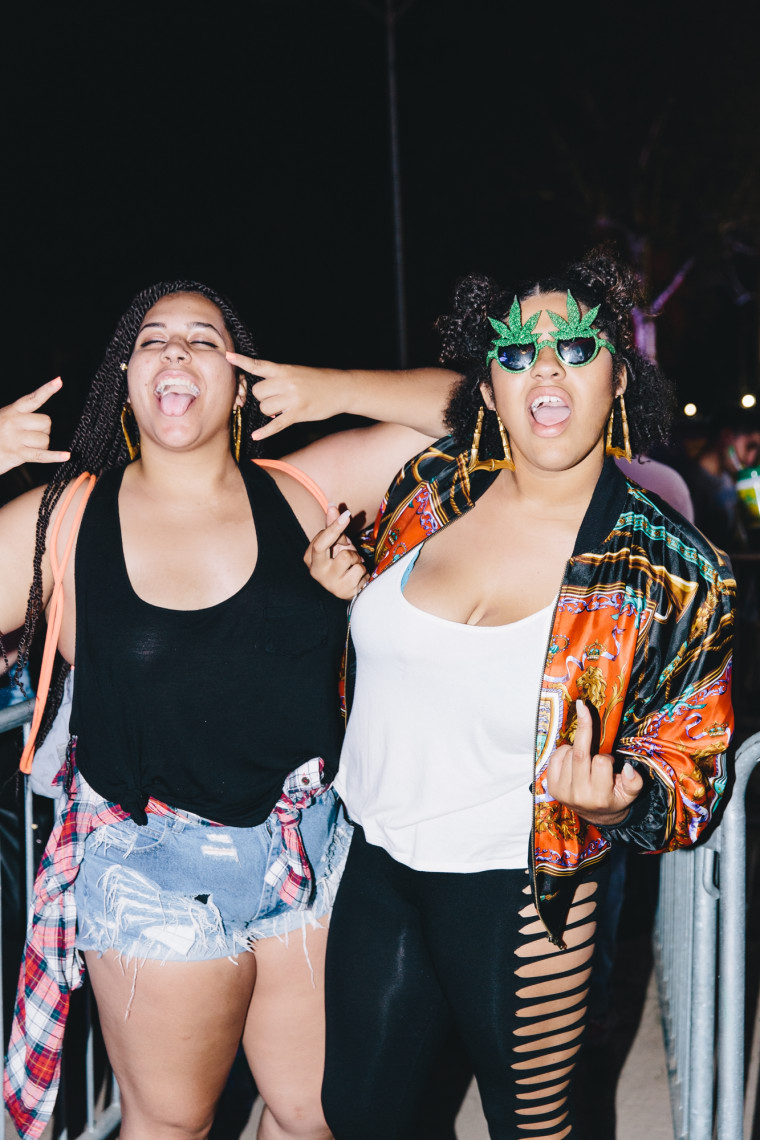 What does Odd Future mean in 2015?
They do what they want. Just be you. As long as you're you, you're tight.
How do you feel about the news that they've parted ways?

I think that that's not gonna fucking happen, because they're all friends. Friends go through their rough patches, but they're not going to stop hanging out. That's their spot. You stick with your people.
Dylan, Rancho Cucamonga, CA, 18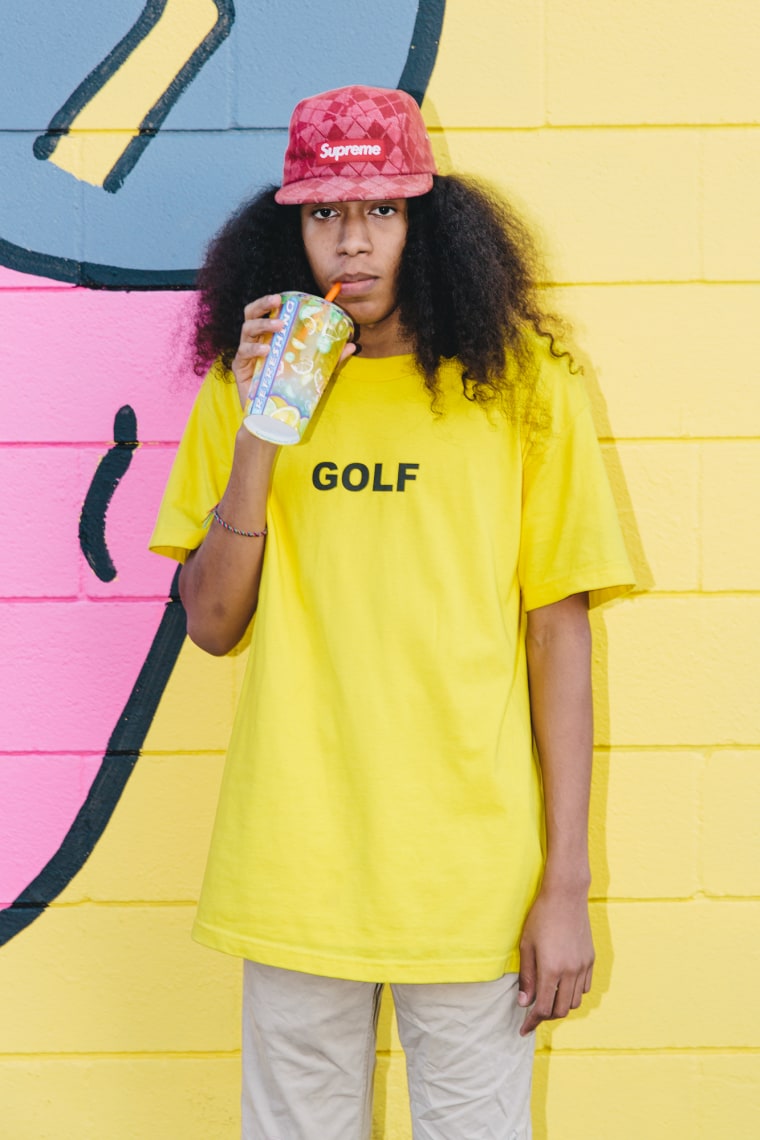 What does Odd Future mean in 2015?
They're responsible for who I am today. They saved me back in 2011 when I first heard them. My auntie gave me this CD, and I was like, "What the heck is this?" I put it in and it was Goblin, and then I was just hooked from there. I just started digging deeper through all their music. I was super emotional at the time. I just needed something to relate to, but when I heard them—kids just wilding out on being themselves—I could totally relate to that. So I just got on their rocketship with them and flew.
How do you feel about news that they've gone their separate ways?
It was pretty obvious. You could really tell by their tweets and stuff, they weren't all together all the time. They started off together, but they all originally had their plan to do their own music and stuff. It's not really a big surprise to me. I still feel like they're together.
Sara, Pasadena, CA, 16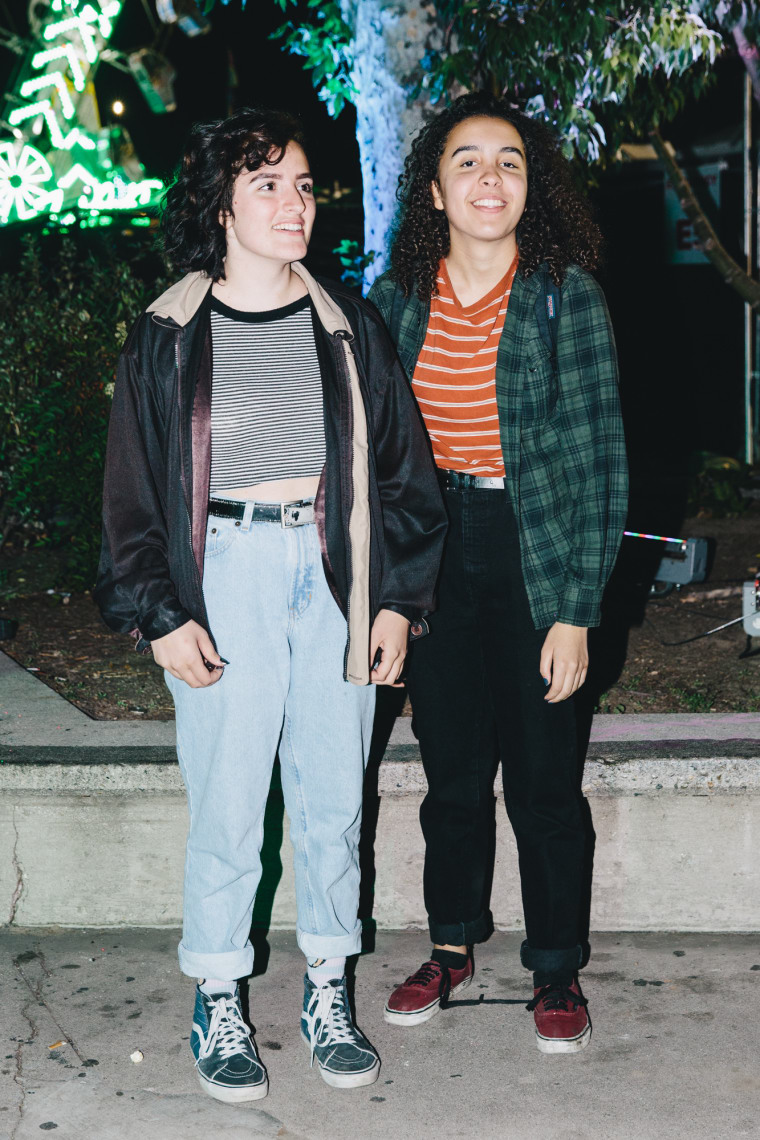 What does Odd Future mean in 2015?
I still think it's a thing. They all still hang out, but they're all more artistically trying to be more individual, I suppose. Obviously the carnival's still going on, and they're still performing together. But I think some of them got more famous than the others, so it was inevitable that they had to split. There's an obvious difference between Tyler and Frank and, like, Mike and Left Brain and Syd and all that. [I got into them because of] "Yonkers." I saw the video on YouTube, and then [Tyler] ate the roach and I was like, "Who is this dude?" I was, like, 13. Everyone started wearing the upside down cross shirts and stuff. You'd end up getting suspended for it. And you're like, "Oh dude, fuck my parents, I'm going to listen to this." We were all growing out of our scene phase. In eighth grade, I was going to Warped Tour and listening to screamo and shit, and now I'm here at Odd Future carnival. I've evolved.
Are you sad that things have changed?
Kind of, but Tyler's doing his own thing. And I don't know where the fuck Frank is.
Luke, Irvine, CA, 18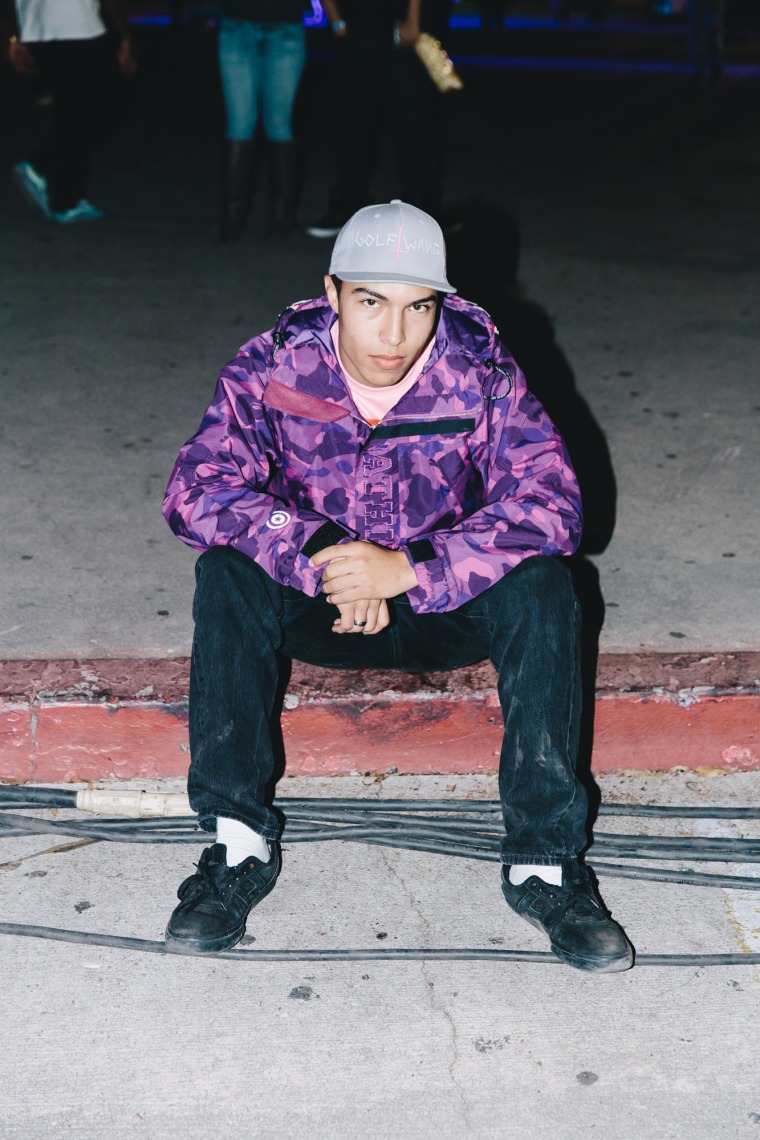 What does Odd Future mean in 2015?
Odd Future doesn't mean much to me. It used to mean they were a family to me, a really close-knit group of friends. But they've kind of moved away from that and they just want to do their own thing. It's like my family got divorced. I don't want to see them not fuck with each other. I want them to be cool and get along.
Do you still feel a sense of togetherness at Camp Flog Gnaw?
Not at all. Earl's not even here. Frank hasn't been here in a couple years. Tyler doesn't really promote the other smaller members like Domo, Hodgy, Left Brain, Mike G. I get caught in the nostalgia pretty often.
Gabriella, Pomona, CA, 20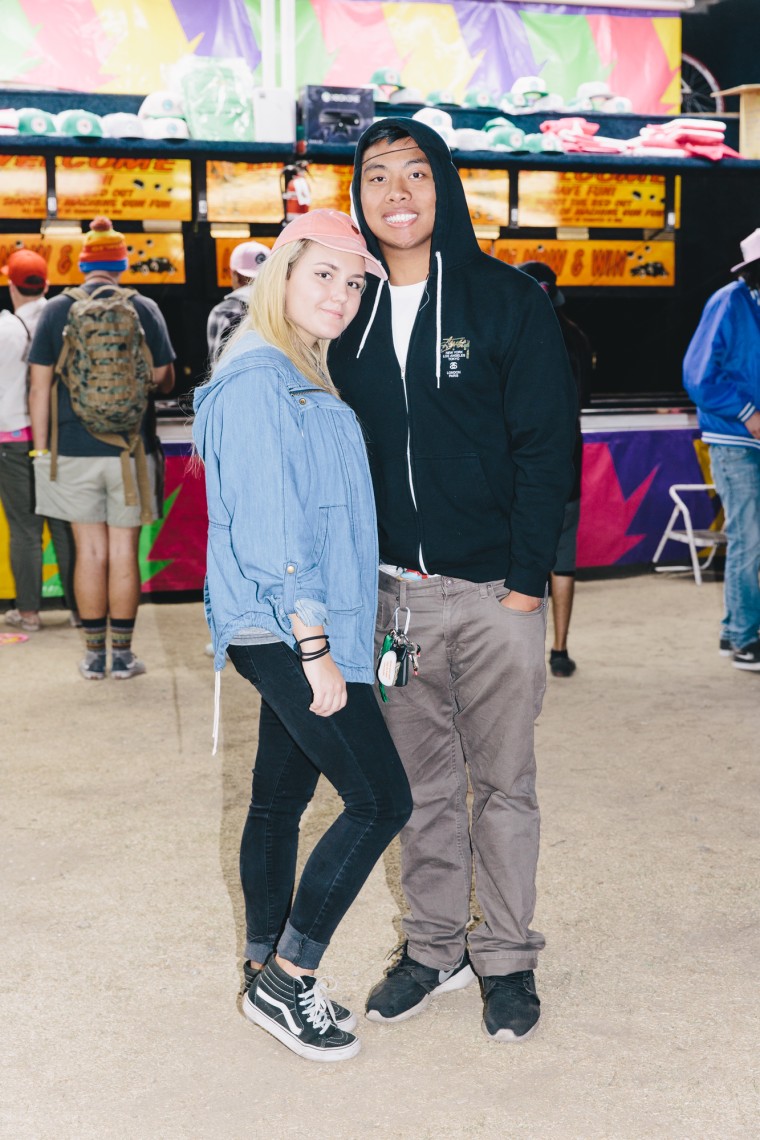 What does Odd Future mean in 2015?
It's got a big following. We came to the first Carnival when they first opened. It was just Tyler and Odd Future playing and the Internet, and now they have all these big performers, like Snoop Dogg and A$AP Rocky. It's cool to see how far they came, but it's kinda sad they've lost some of their core sound. They're a little bit more mainstream now. Their lyrics are toned down a little bit.
Are you still having fun at Camp Flog Gnaw?
It's way bigger. It's almost hard to find everything. But it's cool. [Tyler] made his dreams come true.