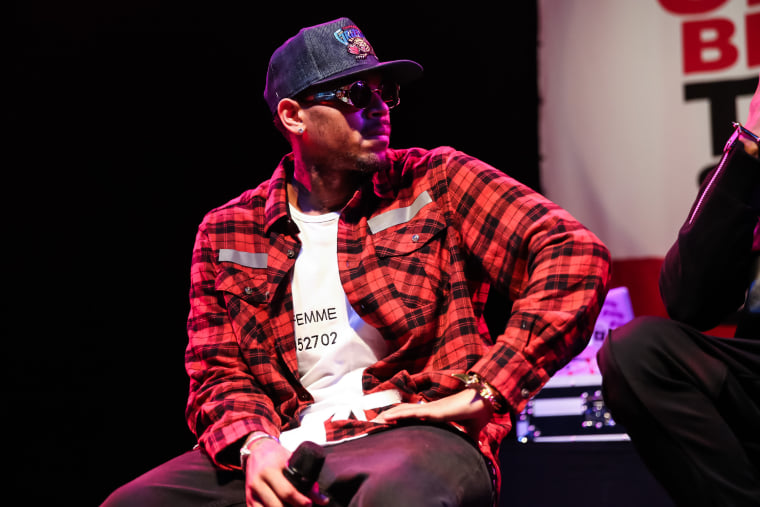 Local news outlets are reporting that Chris Brown is suspected in an assault that happened earlier this morning at the Palms Hotel in Las Vegas.
The singer performed at Drai's Nightclub in Vegas on New Year's Day, and 8 News Now reports that Metro Police responded to an incident that occurred at 10:20 a.m. today, with police treating Chris Brown as a suspect. TMZ reports that the victim, a young woman named Liziane Gutierrez, claims she was punched in the face after taking a picture of the singer at a party.
Although Brown's manager hasn't addressed the allegations publicly or directly, he sent the following tweet shortly after news broke.
Update, 1/2/16, 8:30 p.m.
Nicole Perna, a representative for Brown, issued the following statement to The FADER:
Making false accusations seems to be a pattern of behavior for Ms. Gutierrez. Whatever her motives, her statements are unequivocally untrue.
Ms. Gutierrez was escorted out of the private after party at the Palms Casino Resort for being disruptive and out of control. Once she was in the hallway, while waiting for Chris Brown's security to bring out her phone, she had a total meltdown-throwing her purse to the ground and claiming that she "could buy everyone in the hotel"-as witnessed by numerous people waiting to get into the party. The Palms Casino Resort security also saw her wild behavior via hotel security cameras and immediately came up to the hallway to escort her out of the hotel.

Her claim that she had her phone in her possession inside the after party and was able to take a photo causing an altercation with Chris Brown is a complete fabrication. I'm not sure what mood altering substances Ms. Gutierrez was on but her statements are completely false and not based in reality. This seems like a clear case of retaliation for her bruised ego.

Update, 1/2/16, 10:20 p.m.
Chris Brown has responded to the allegations in a video message on Instagram that's since been taken down, as Complex reports—he says that his accuser has had prior confrontations, namely with Jason Derulo.