For Kyle Hall, Looking Back Was A Way Forward
The Detroit techno producer on his new album, From Joy, his f'mily's jazz heritage, and what freedom means to him.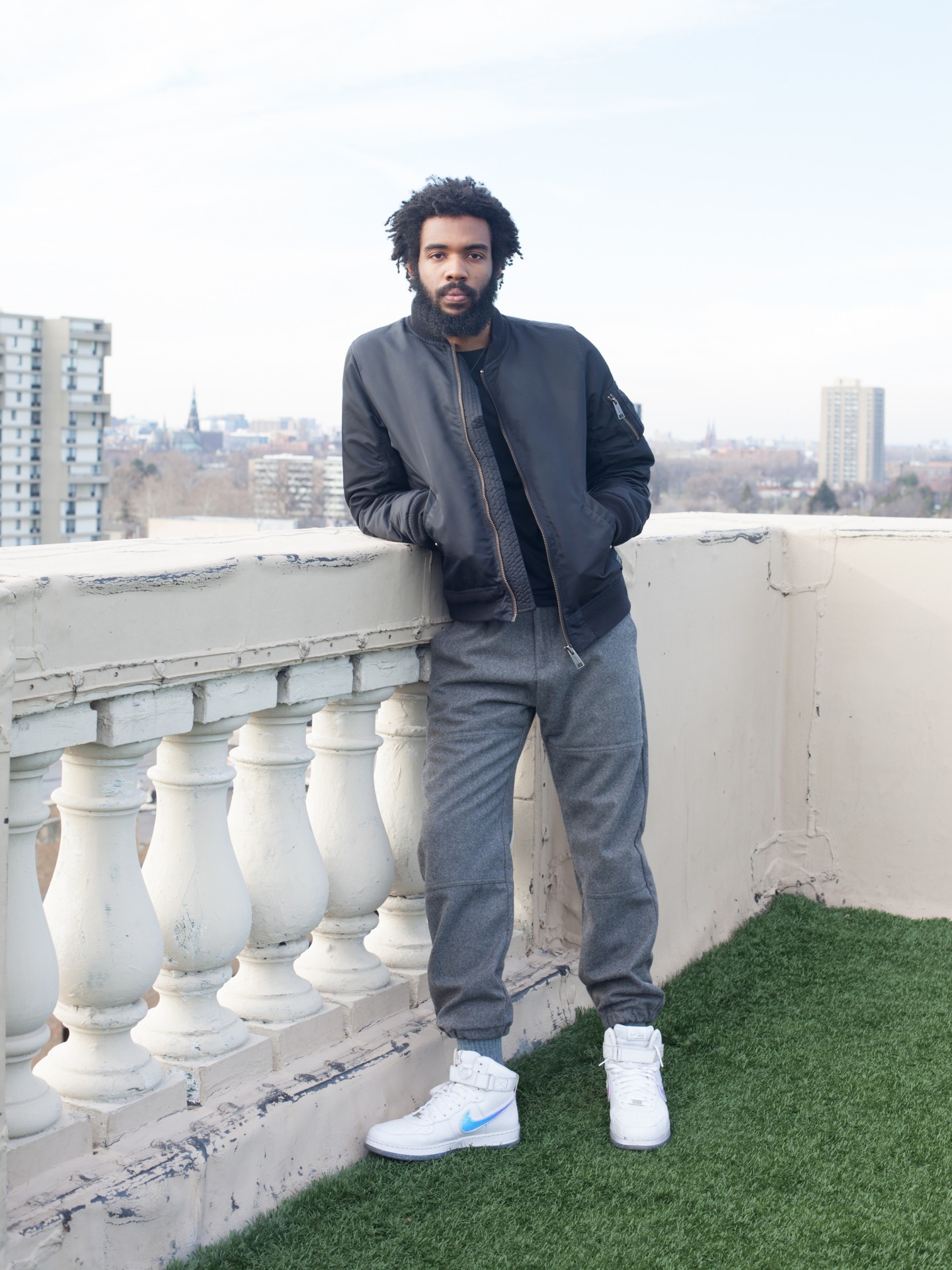 Ever since its earliest innovators combined the sounds of George Clinton's Parliament-Funkadelic collective and European electronic music, Detroit techno has been adept at finding ways to recontextualize the city's musical history to project an altered reality. On his new record, From Joy, Detroit producer Kyle Hall invokes the jazz lineage of both his family and his city as a way of injecting a youthful and energetic outlook into the present. Released on his own Wild Oats label, the album is named after the street his father used to live on—Joy Road over on Detroit's west side—where all the tracks were recorded pre-2010 when Hall was still in his teens.
Detroit's reputation for techno and "the Motown sound" often overshadows the city's decades-old jazz scene, which nurtured many of the drummers who became synonymous with "hard-bop," a style that incorporated the driving rhythmic force of gospel and the blues into jazz. Hall's great uncle, Sir Roland Hanna, is considered to be one of the finest jazz pianists of the late 20th century, and played with a wide range of jazz musicians, including fellow hard-bop pioneers Charles Mingus and Art Blakey. In a sense, hard-bop did for jazz what techno did for dance music: conveying a shifting sense of urgency through rhythm.
In-between preparing for the release of From Joy and throwing the Fundamentals party he hosts with fellow Detroit DJ Jay Daniels, Hall and I corresponded via email over the holidays. Several other members of his family are also mainstays in Detroit's music world, exposing him to jazz, gospel, and soul from a young age but, as he says below, any influence on this record wasn't conscious. Rather, it seems to be something that's always been in his veins; a feeling absorbed through osmosis, as opposed to a sensibility he's actively striving for.
Often times when people talk about your music, they group it in with "second-wave techno." Does that delineation feel accurate or even relevant to you?
KYLE HALL: I'm not sure where the delineation is. I'm not a big fan of attaching "waves" or "cohorts" to artists. It's hard to call, really. I could see how artists being grouped if they launch their careers around the same time. But me? I don't know where I fit in.
How did From Joy come to be?
I revisited some of my old music, compiled a list of tracks that vibe together, and then the whole thing started to make sense when I started to channel life experience through the album. My friend James Grady, who I'm collaborating with on some upcoming projects, painted a picture of me, and when I saw the finished piece, I knew I had to use it for this album cover.
The jazz influence is heavily felt on this record. Could you tell me a bit about your family's jazz background?
From the beginning of my life, my family has exposed me to all kinds of music, especially jazz, but their impact on the record wasn't conscious. Sir Roland Hanna, my great uncle, was a world-renowned jazz pianist—someday I hope to learn some of what he knew. My Auntie Naima Shambouger is a great jazz vocalist, she does a really nice job of phrasing melodies. My mom Penny Wells is a vocalist and I probably get most of my musical intuition and tonal taste from her. My Auntie Tia Imani Hanna is a really great violinist and improvisational musician overall. So, my family is very musical naturally, and I was able to absorb fundamental learnings from their tastes.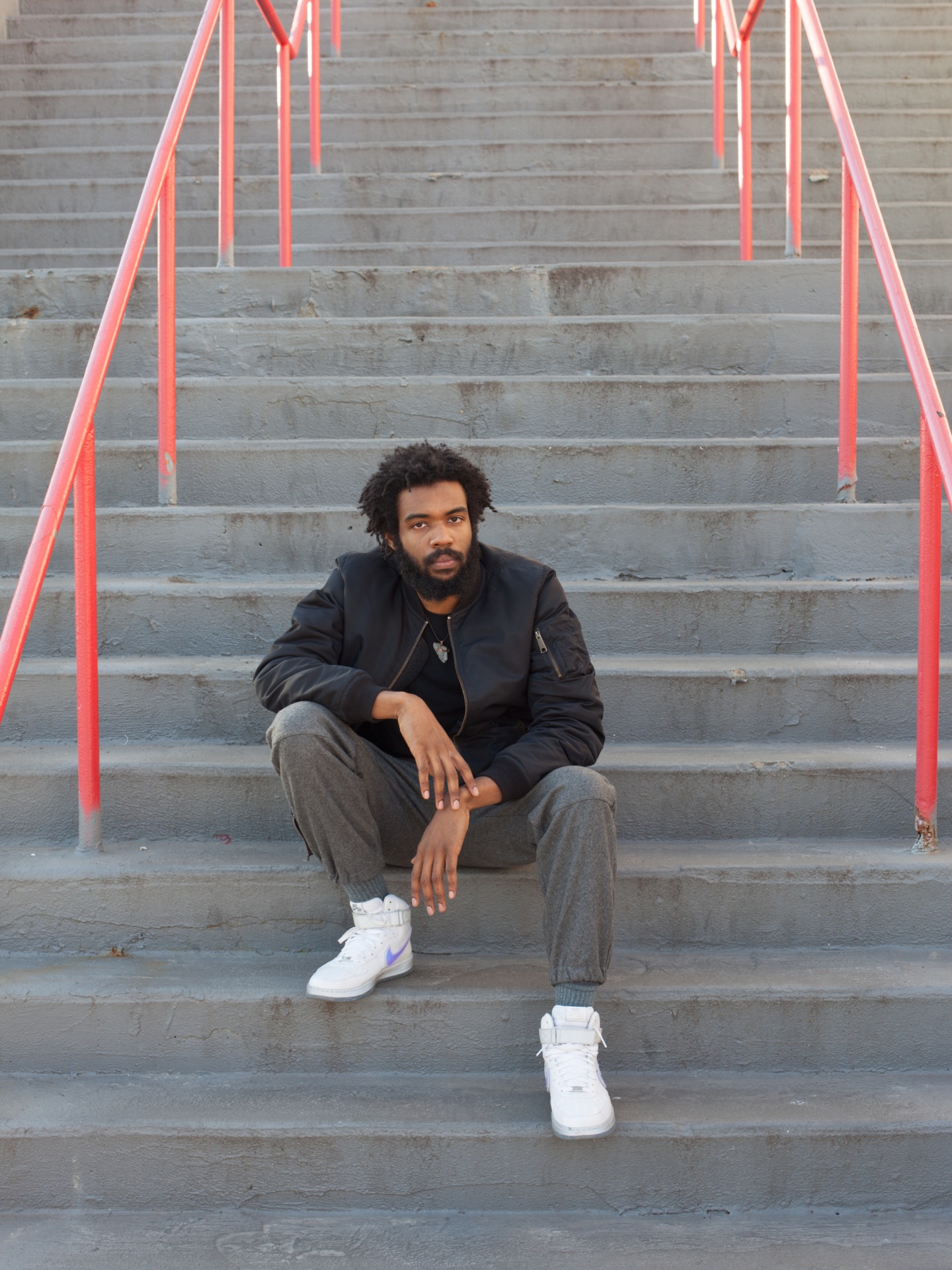 "This record is about freeing oneself from narratives that may be active on a psychological level."—Kyle Hall
The tracks were made when you were 18 or 19 years old, a time of life that everyone is a little nostalgic for. I'm curious why you chose to release those tracks now.
The tracks on the album sound different to me compared to when I created them, because I have a different perspective now that time has passed. It's like a book you've had for a while that you haven't finished. With fresh eyes, you can pick it back up again with more self-knowledge and a different perspective.
How does nostalgia play out on the album?
This record is more personal in terms of nostalgia—not necessarily for the city. I imagine when techno was a new genre, there was so much energy around it, and it got big in Europe, but died in Detroit a bit. So many industries, including the music industry, moved away from Detroit. Interest in dance music is coming back right now, but the music here feels fresh to the people. The music scenes between here and Europe are like night and day. I'd say that Europeans have more nostalgia for Detroit dance music than people in Detroit do.

That's interesting, because your debut album, 2013's Boat Party, dealt with that split between music made in Detroit and how it's experienced abroad. Are there any hints of that on From Joy?
The last record was about the appropriation of black music from a disenfranchised city juxtaposed with luxury European club culture and boat parties. This record is more about freedom of self and freeing oneself from narratives that may be active on a psychological level. It has more to do with dealing and overcoming internal dualities. From Joy is more personal and spiritual than a social commentary.
"The music scenes between here and Europe are like night and day. I'd say that Europeans have more nostalgia for Detroit dance music than people in Detroit do."—Kyle Hall
The generational transmission of music seems to be a huge part of Detroit's music history. Is that something that shapes your music?
Spending time in record shops, conversing and exchanging with older DJs, going through my parents' personal music collection, sharing that music with friends, and sharing music through the internet—that's what it's all about. All those things channel through the individual's experience and become part of what they create. All those experiences influence all the music I make.
The album title is a reference to the street your father lived on, but I also got the sense that these tracks are being transmitted or broadcasted from the idea of "joy" itself.
For me, the idea of joy is an individual's experience of freedom. For many, it can be seen as a return to youth. Not having obligations gives you a certain weightlessness that allows for continued creativity.