Meet Kamixlo, The Soft-Spoken Producer With A Brutal Take On Reggaeton
In this week's GEN F, a shy rising star makes music to wrestle your demons to.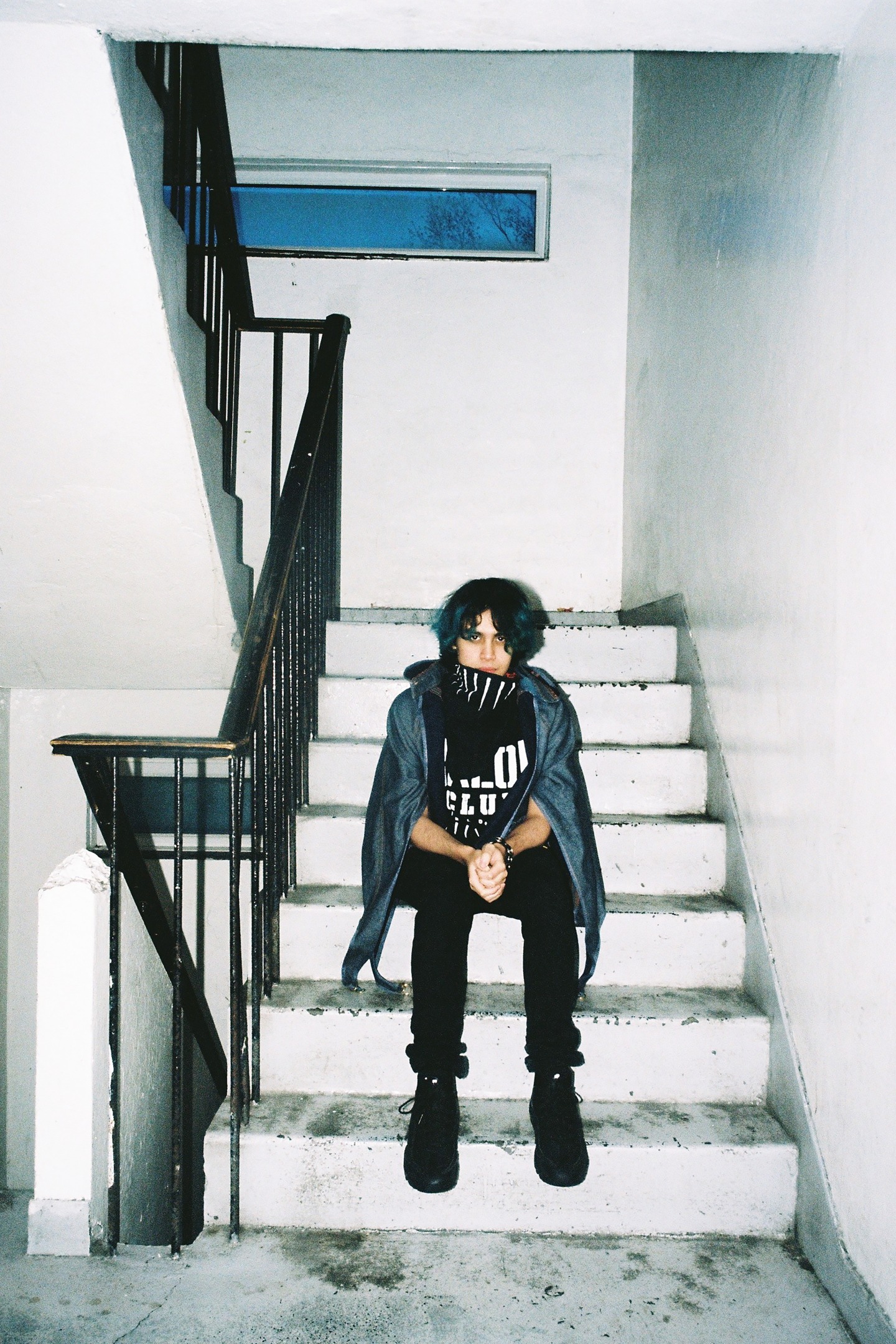 It's New Year's Day 2016 in a basement bar in Shoreditch—or more accurately, approaching 2 a.m. on January 2—and producer Kamixlo is standing on top of the DJ booth. The dim light cuts him into a sinister figure: a cross between a hooded demon and a wrestler poised to jump off the ropes. Beneath him is a clutch of London's most exciting club producers: there's concept-driven grime artist Visionist (who last year released Kamixlo's debut EP on his imprint, CODES), colorful synth-lover Dark0, R&B re-shaper MssingNo, and the trance-loving Kanye West collaborator Evian Christ, who at this moment is DJing. You might expect this lineup at a more established club, but they're gathered here for the second edition of a nascent party run by the least recognizable names on the bill: Kamixlo and his brother, Uli-K. Yet when it's the former's turn behind the decks, he sounds nothing like any of them. Hood up and head down, he grinds out a unique blend of grunge-y, distorted reggaeton that hits the room collectively in the chest.
A week beforehand in Nando's, the U.K.'s beloved chain chicken restaurant, the same guy looks a lot less demonic. Chowing on a burger, Kami (his real first name; he'd prefer to keep his surname off-record for now) is so soft-spoken that he seems even younger than his 22 years. All smiles and fluffy black and blue hair, he also seems an unlikely figure to be uniting London's dance underground. But it's his aggressively raw productions that have caught everyone's attention, like 2015's stand-out anthem "Paleta"—a brutal turn-up track that combines Puerto Rican MCs Wisin Y Yandel's 2005 jam of the same name with shredded percussion and a blown-out bassline.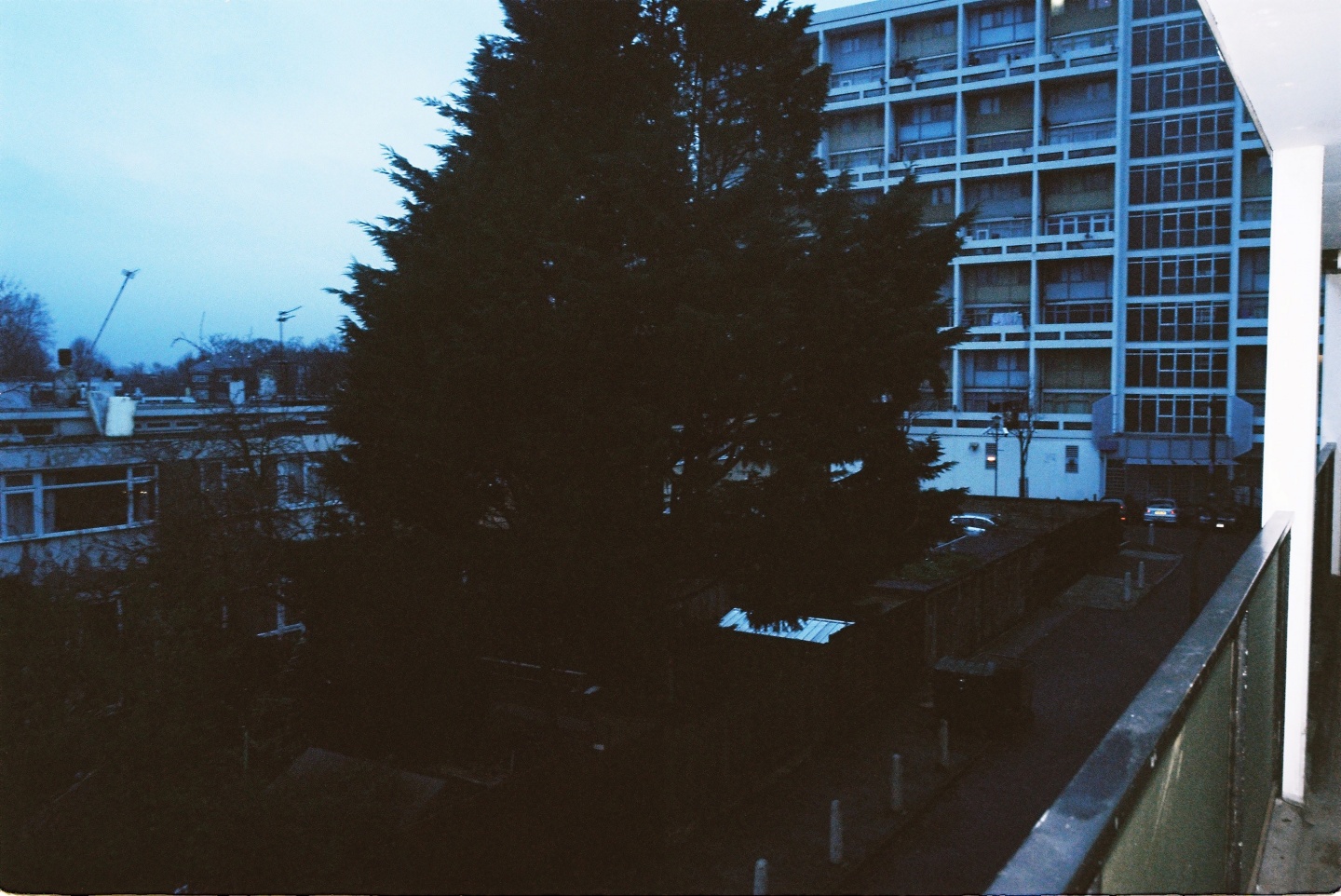 Kami has always been shy. Growing up in Brixton, south London, he and Uli spent a lot of time at home. "I'd just stay indoors with Uli, and listen to loads of music, or create really distressing music." The brothers' taste was broad, from punk and nu-metal to Backstreet Boys and Aqua CDs that they borrowed from the local library. But being of Chilean heritage (and having spent two years living there as a small child), the one constant throughout his upbringing was reggaeton. Kami was drawn not only to the rhythm, but "the intensity of the way they spit bars."
Intensity, in various forms, is something that's always captured his imagination: "The music I enjoy [makes] you feel like you're dying," he says. Before producing, he would record what he describes as "literal noise" that he made with distortion pedals. Throughout his teenage years he tried his hand at bass, guitar, piano, and drums before one bored day in 2012, when he asked Uli to install the production software Reason on his laptop for him. "I didn't think I could get decent at it," he remembers. "It was just for fun."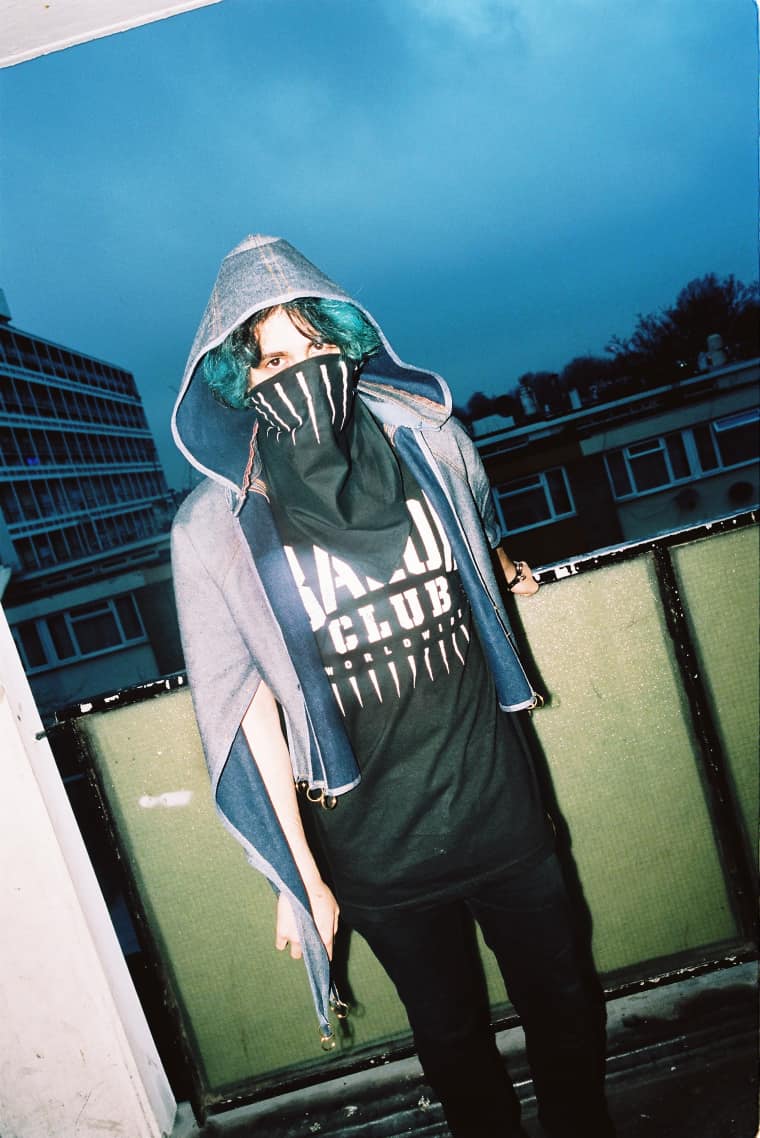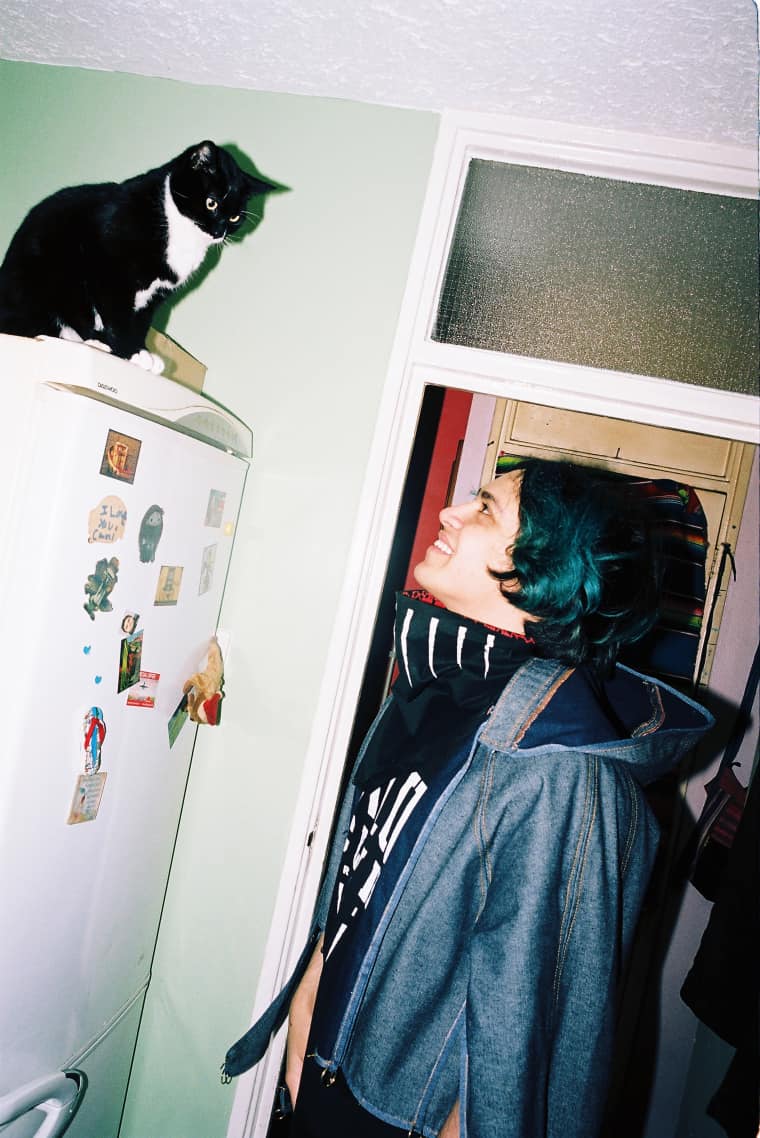 "The music I enjoy makes you feel like you're dying."—Kamixlo
Not long after, he fell in with south London producer Lexxi, who was hosting haphazard events around the city (which would become known as the club night Endless). The parties had a free-for-all vibe, with Lexxi, Kami, and fellow producer Endgame taking turns to bash out tunes—from metal to trap to dancehall—on a laptop. It was last year's "Paleta"—a track Kami threw together in 30 minutes to play at Endless—and the ensuing attention it got that made him realize it might be time to get serious.
So in October, he put out his debut EP, Demonico. It's "like a comedown," he says. "There's not really any HD, clear sounds in there—it's all messy and broken. It's so boring when a track is produced to perfection." Many of Kami's tracks are named after wrestling moves, a tribute to another lifelong obsession. "'Lariat' is a move where someone uses their arm to knock off your head," he explains. "'Splxcity' is like the sound of many suplexes, where you throw someone over your head." Wrestling also inspired his and Uli's club night, Bala Club: "bala" is Spanish for "bullet," making the name an homage to Japanese wrestling group, Bullet Club. Just like the visceral theater of WWE, Kami's music is an assault you somehow can't tear your gaze away from. Demonico launches at the listener with distorted vocal fragments, fearsome bass, and the occasional siren—but with its dembow bounce and playful tics, it's also loaded with a sense of tongue-in-cheek fun.
This year, there are plans to build the Bala Club brand with a compilation and more parties, as well as releasing a second, already-completed EP. It's hard not to smile when Kami says the reason he loves watching wrestling is "to see someone start in the independent circuit, going all the way up to main events and shows, and becoming a champion." That's kind of how it feels to watch him, too.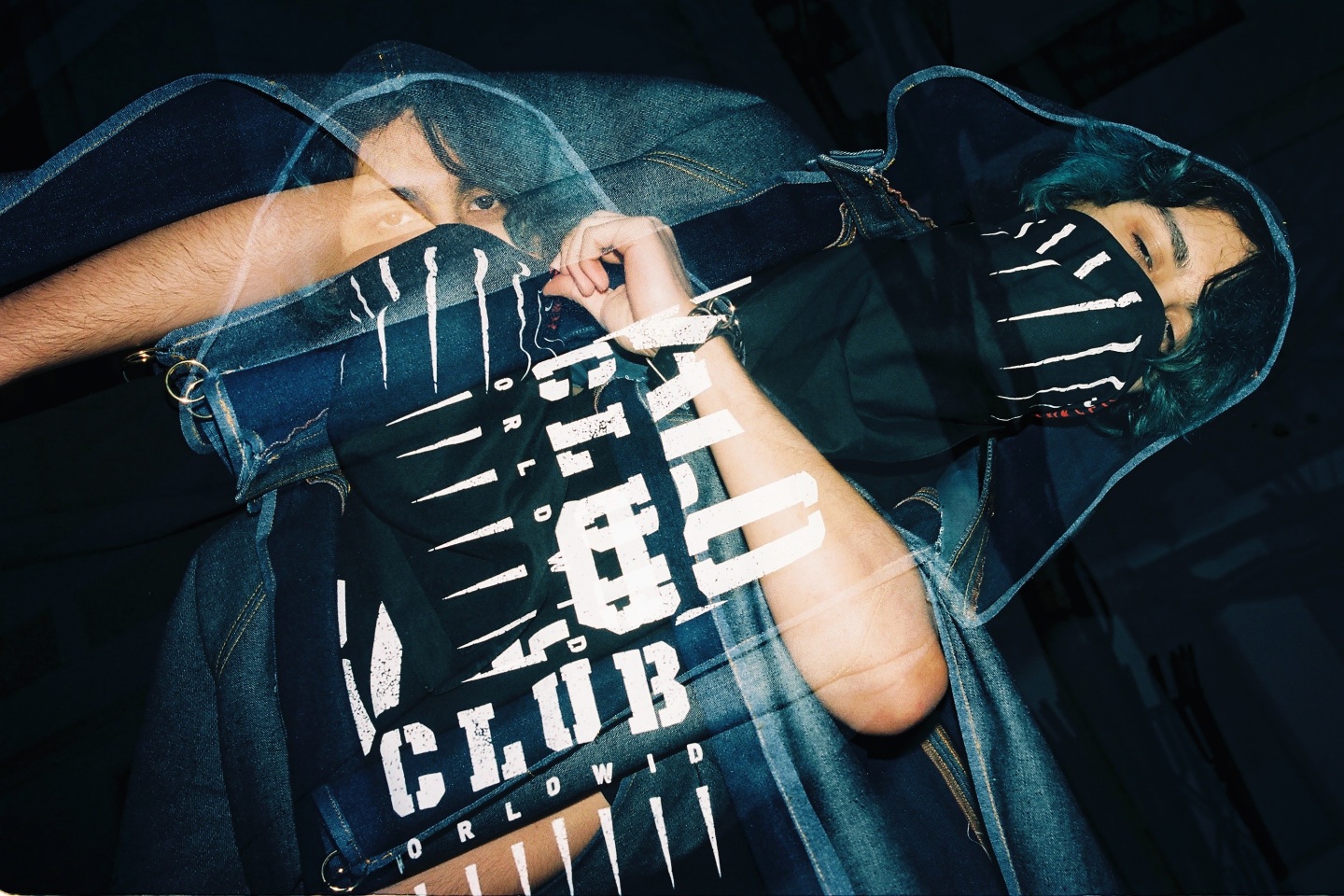 Demonico is out now on CODES.
From The Collection:
GEN F