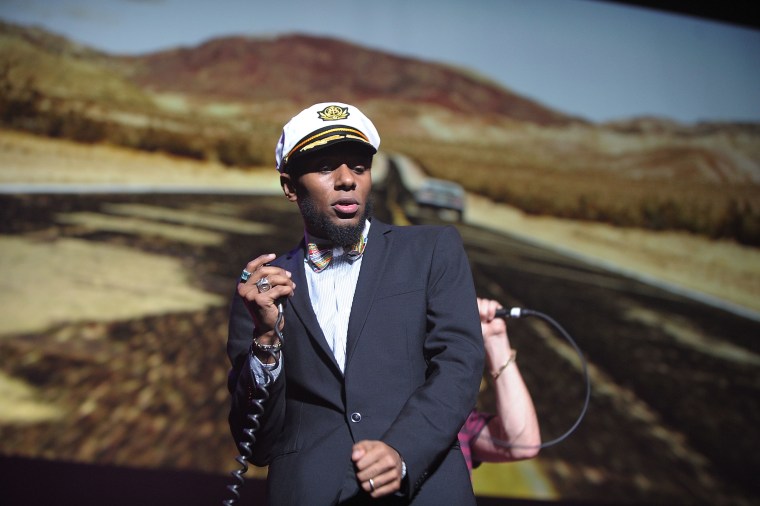 Yasiin Bey, formerly known as Mos Def, has shared a voice message on Kanye West's website. The 10 minute recording opens with an acapella remix of Kanye's "No More Parties In L.A." entitled "No More Parties In S.A.," and goes on to address his recent detainment in South Africa for overstaying his vistor's permit and attempting to leave using a document called the World Passport.
Bey rebukes the allegations that he was somehow travelling using illegitimate documents, and decries his treatment since the arrest.
"Anyone can do the research about the World Passport. It is not meant to deceive or derive any benefits from any nation state. I have made no false claims. I have not misrepresented myself...I am under unnecessary state supervision and scrutiny."
He claims that the actions against him are political, and that he and his family are willing to leave as soon as they can, even though he claims that he "has a right to domicile anywhere."
"I haven't been physically harmed however I have been detained people in this state have taken punitive action against me...All I seek is to leave this state."
He closes with the announcement of his retirement from the music and film industries. The decision he claims was "related but not directly related to this [incident]." Yasiin Bey says his final album will be released this year.
The FADER has reached out to Yasiin Bey's representatives and are awaiting comment.
Update, 1/20/2016, 3:00 p.m.: According to TMZ, Bey has been charged by the South African government.
TMZ reports that Bey has a court date in South Africa set for March 8. He faces charges of using a "false passport and an unrecognized travel document, and helping his family illegally stay in the country." Until his court appearance, the MC must report to law enforcement every two days. His family has until January 29 to leave the country.