The story of Billionaire Boy's Club is almost as unique as the man behind it, Pharrell Williams. The producer turned designer started the OG streetwear brand in 2003, with help from Bape's head man (and Japanese streetwear god), Nigo. The world watched as the brand drew in a wide ranging fanbase that included everybody from Kanye West to André Leon Talley. In 2012, both Pharrell and Nigo sold their stakes in the company to mega-branding conglomerate, Iconix, who also owns Ecko and Zoo York. In the midst of Iconix's recent financial turmoil, it has been announced that Pharrell has bought back 50% of the shares in BBC, regaining the majority of the company and resuming full creative control of the brand. If you needed any more reason to be excited, here are five.
1. Ice Cream is back!
While the sublabel of BBC never went away, the original excitement for Ice Cream definitely dissipated with Pharrell's departure. With Pharrell at the helm, Ice Cream had streetwear heads all wearing its signature 'Running Dog' print on the front of their jeans. We're excited to see if Pharrell can revive that kind of influence.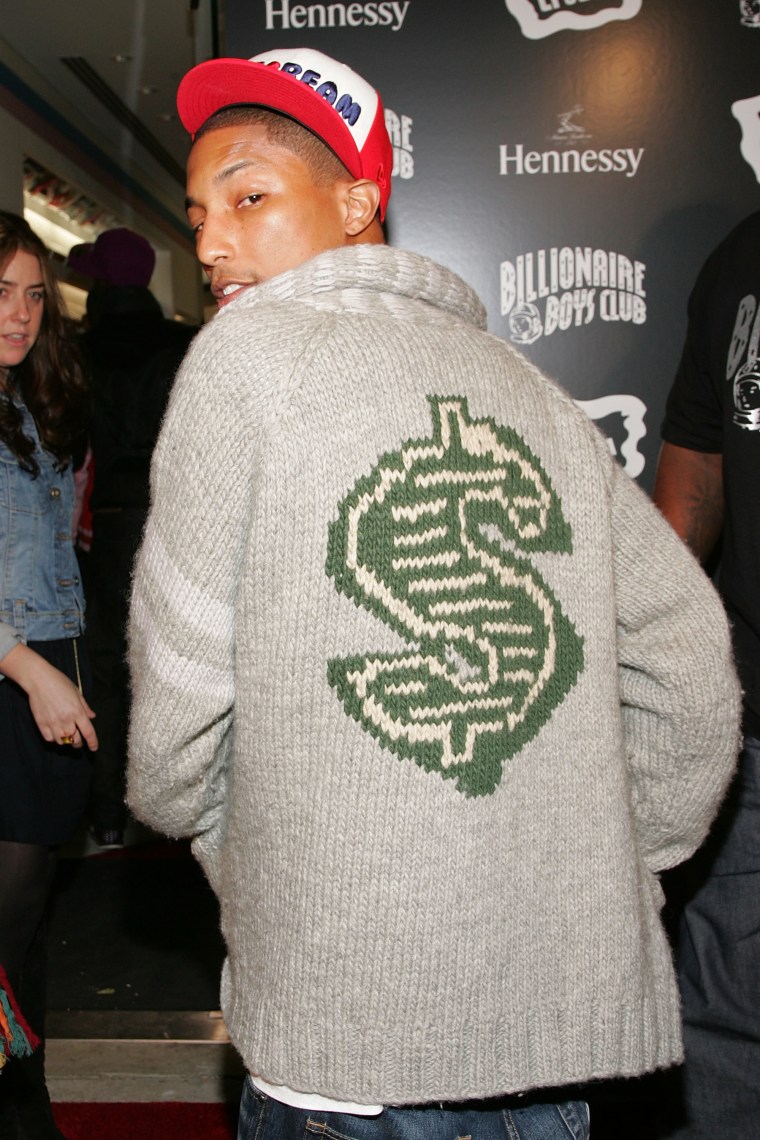 2. It might signal the return of the Ice Cream Skate Team
While skate culture is very much still alive and well, those old enough to remember the Ice Cream Skate Team surely do miss that squad of misfits. If the return of Pharrell also coincides with an Ice Cream Skate Team Vol. 2 and some more of Terry Kennedy's amazing chain, we will never ask for anything else.
3. The potential for a more expansive womenswear line
While the inclusion of Billionaire Girl's Club was surely monumental for the brand—it helped contribute to a record $30 million in sales and found fans in Rihanna and Beyonce—a bigger focus on the Girl's club line will definitely be necessary this time around. Currently, the sublabel comes off as just a by-product of the Boy's line, even sharing some of the same designs. A bigger emphasis on creating new, original pieces for the women's line would definitely be appreciated.
4. Pharrell will reapply his collaborative powers to BBC
Coming off just winning Footwear News' Collaboration of the Year award for the BBC x Beeline x Timberland boots, Pharrell's collaborative alchemy has been going strong. A fragrance with Comme Des Garçons, an entire line of Superstars with Adidas, plus sunglasses with Moncler...there is just no collaboration the man won't nail.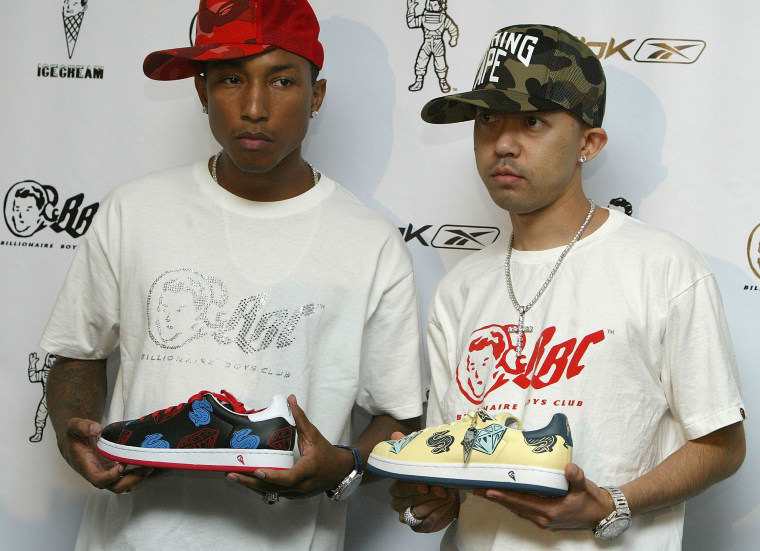 5. BBC might finally meet high fashion
It's hard to recall a rapper who made the transition from hip-hop scenes to runway shows look as seamless as Pharrell did. With close relationships with Anna Wintour, André Leon Talley, collaborations with luxury brands, and a 2015 CFDA's Fashion Icon Award, Pharrell's love of and influence on the high-fashion world is cemented. With streetwear already making its rounds on fashion week runways, the potential for a luxury BBC line is definitely there.