How A Brush With Death Taught Monika To Dance
After a near-fatal boat wreck, one of Greece's biggest stars found a hopeful new sound.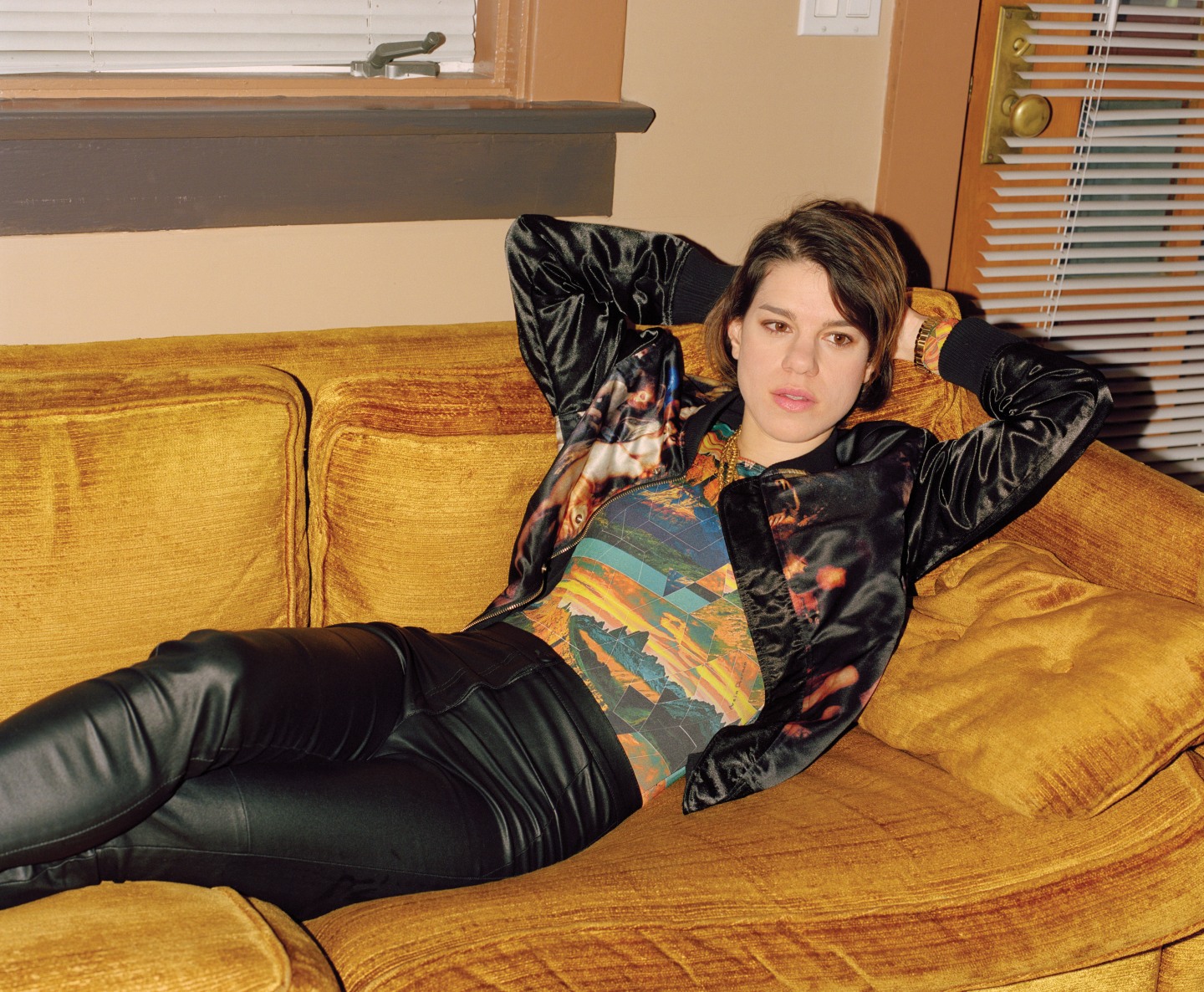 In the summer of 2012, Monika Christodoulou was locked in a fight for her life. The singer-songwriter was on a boat trip with four friends off the coast of her hometown in Athens, Greece, where a pair of folk-pop albums had already catapulted her to mononymous levels of regional fame. Then, while way out in the Aegean Sea, a jolting gas explosion set their vessel ablaze. Three remained with the scorched wreckage—they weren't capable swimmers, and were later saved by a rescue ship—while Monika and a male companion swam nearly eight hours in the windy night, fixated on the glowing lights of the city ashore.
"Panic is the thing that makes people die," the 30-year-old says inside a hurried Hollywood coffee shop near her new home in Los Angeles, where she moved in September. She speaks of the incident with peaceful clarity, pausing only to sip espresso. "I thought I wasn't going to be here. I stopped thinking of that because I almost started crying. It was like you were leading yourself to death. I didn't want to think of that because it was like I was giving up."
In the days that followed the energy-sapping feat, she took pills for heart health and slowly regained her eyesight, which she'd lost from over-exposure to salt water. But when she gathered her close friends a week later to recount the accident, her mentality shifted from shock to sudden acceptance. "It just flew away," Monika says. "My first two albums, everyone was like, 'You're such a positive person, why do you play this sad music?' I was like, maybe because it balances my ego. But now? No. Even at home, I just want to be grooving."
Monika's solemn first two records— 2008's Avatar and 2010's Exit—are rooted in the jangling guitars and wistful accordions of contemporary Greek music. By contrast, the only real trace of her Greek heritage on Secret in the Dark, her third album and first stateside release, is her full-bodied alto: part Nico, part Dusty Springfield, and tattooed by an accent that stretches consonants and vowels with a clear Greek inflection. The sonic heel-turn is not a surprise; Monika has always stuck to her own musical rules. She joined her older brother's rock band Serpentine at the age of 13, and, at 19, she supplemented mathematics studies by recording bedroom demos and uploading them to Myspace. Labels like EMI and Universal clamored to sign her—"I was like, I'm just a student! Just leave me alone!"—and she instead went with Greek indie Archangel Music, who put out her first two albums, both sung in English, that soon went platinum.
Secret—which arrived last fall on Other Music—is a pop album steeped in fluorescent funk, doo-wop, and Motown, as indebted to ABBA and the Bee Gees as it is Stevie Wonder and Marvin Gaye. It was produced by Dap-Kings drummer Homer Steinweiss, who enlisted members of his collective and the Menahan Street Band to provide analog instrumentation. The strutting title track, Monika explains, is a nod to that dark night in 2012: If I try to find the keys to what I'm missing, would I give my life away to everyone? she contemplates atop a pecking clavinet and double-time violins.
In Greece, the initial reaction to Secret was tepid. "Nobody accepted it very well. They were like, 'This is Monika—why is she dancing?'" she says, leaning back into the café's sofa. Dressed in a billowing button-down, she already seems acclimated to the West Coast's laidback style. "Now, they love it. You just have to make the people trust you. I'm just doing whatever I feel like." That means venturing even further from traditional Greek music for her next record, which she says may be influenced by the A$AP Rocky and Kanye West records that her friend Emile Haynie, producer and Lana Del Rey collaborator, has been sharing with her.
"I have three albums ready," she says. "Eminem once said it's like exercise. You have to exercise your recording, and only 10 percent of the material will be ever released." At present, though, she's more concerned with spreading the newfound hopefulness that came after the accident at sea. "I want to inspire listeners to do great things in their own lives," she says. "Let's have fun, but I don't want to make silly songs. I want to make soulful music. I want to make people strong."
From The Collection:
GEN F