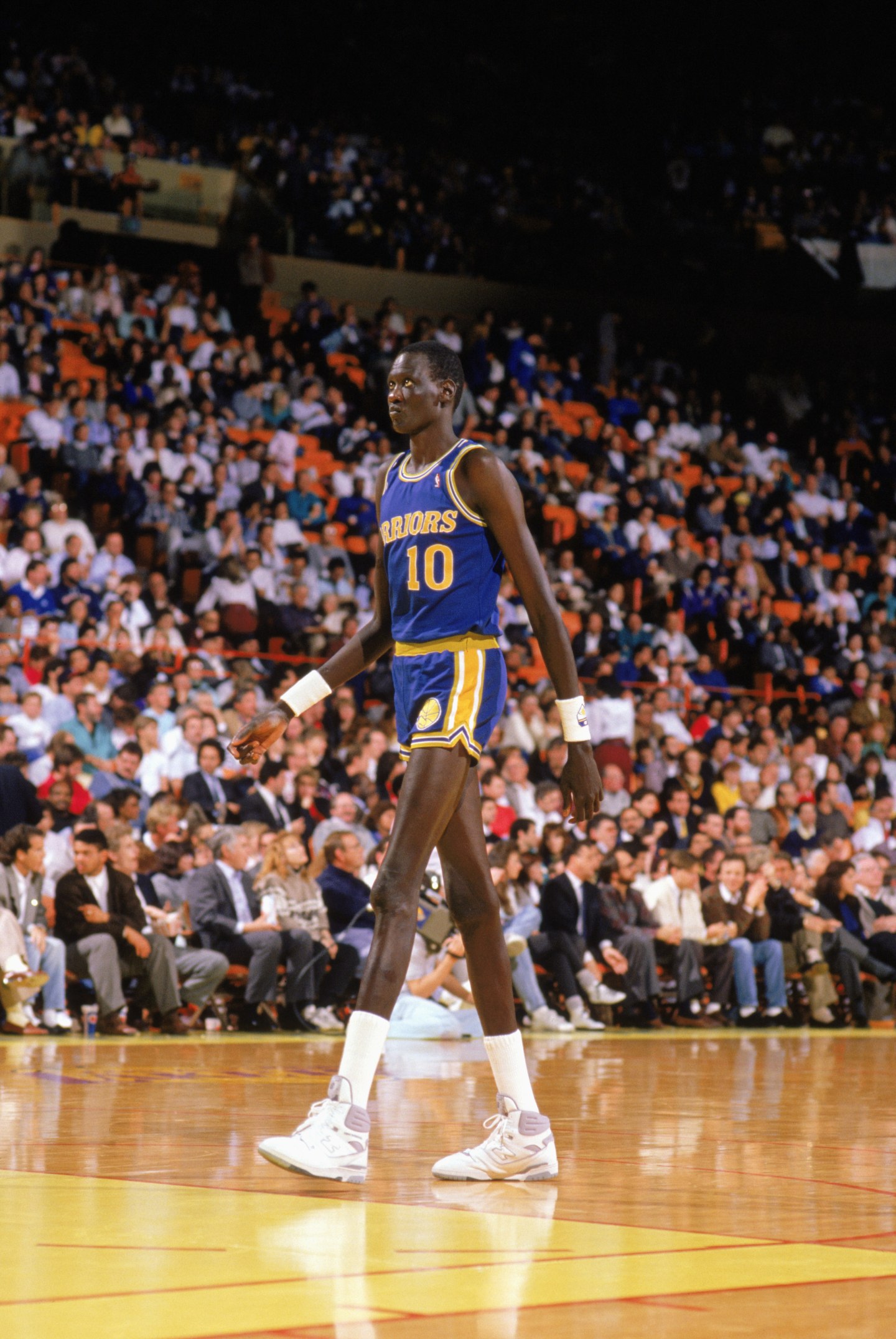 Last week, during NBA All-Star weekend, the selected representatives of the Golden State Warriors had themselves some good clean fun. On Saturday night, Klay Thompson and Stephen Curry treated the 3-point shootout as if it was their breezy morning warm-up: cooly, they dominated, coming in a respective 1st and 2nd place. The next day, their teammate, Draymond Green, joined them in the marquee showcase of the Sunday night All-Star game. And, almost subtly, Draymond, Klay, and Steph reminded us how unfair it is for one team to employ all this talent.
But it's only right that the presence of these Warriors was felt on that big All-Star stage. Because the sheer once-in-a-lifetime menace with which Golden State is currently laying waste to the NBA can correctly be described as unprecedented, and more correctly described as holy fucking shit.
Their style is a blitzkrieg of beauty: the platonic ideal of Shiva the Destroyer. Their wins stack on top of one another like a modern day Tower of Babel. Meaning: they are an affront to God, a.k.a. Michael Jordan, who set the all-time wins record of 72 with the Chicago Bulls in 1998—a record currently very much in jeopardy. The thing I'm trying to say is that they are good at basketball.
But for the preceding 40 years, they were anything but. In fact, they were a staple of circular mediocrity without the redeeming quality of that being, like, your thing (n.b., the Red Sox before their 2004 World Series win). They were mostly forgotten. A telling test: without thinking, are you absolutely sure where exactly within this amorphous "golden state" the Warriors play? They play in the Oracle Arena, in Oakland, California.
Beginning in 2019, though, they're almost definitely moving to the sparkling city across the bay: San Francisco. And whatever else this is—and it is a lot of things, including ungainly, and alluring, and inevitable—it's also heartbreaking.
"They can't move the team," Iamsu!, the buoyant MC and proud son of the East Bay, tells The FADER. "They were playing really bad in a city, and now they're playing amazing in that same city, and that same arena, and now they're gonna leave?"
In the Bay Area, the Warriors' proposed move to San Francisco has been a call to arms: poke around, and you'll quickly find yourself in the raggedy battleground of internecine local politics. In 2013, the former SF mayor Art Agnos trashed the Chase Center, the theoretical new Warriors arena, as a trainwreck plan plotted by "two billionaires"—that'd be primary Warriors owners Joe Lacob and Peter Guber—"neither of whom lives here." And currently, a group known as the Mission Bay Alliance (reminiscent of Brooklyn's Develop Don't Destroy) is embroiled in litigation with the Warriors over the proposed site of the Chase Center, in the neighborhood of Mission Bay. The Alliance is a serious threat; it's their litigation that has pushed back the opening of the Chase Center from 2018 to 2019.
It's a battle that has played out in the realm of pro sports again and again, and the question is always the same: who gets to decide how a city breathes and lives and grows? Its people? Or its moneyed elite?
In this particular case, there are two fronts of opposition. There are the residents of Mission Bay and beyond who don't want the encroachment of a belching NBA arena. And there are the residents of Oakland, who would love for the Warriors—a team they adored long, long before it became the darling of the modern NBA—to stay right where they are.
There are those of us outside the region who can't understand the hubbub over a team moving, as Warriors president Rick Welts recently put it, "eight miles, as the crow flies." But most of us do understand class friction. And so perhaps we can also try and understand how deep this split—Oakland vs. SF—goes.
In 2014, speaking to Oakland Magazine, Berkeley mayor Tom Bates preemptively echoed Iamsu's comments, with some additional spice. "The Warriors had a shitty product for all these years, and now that they're good, what do they do?" he said. "They punish the people who have supported them through the rough years. I would hope the Warriors would realize what a great fan base they have here and decide to stay. But the Warriors owners want major corporate support like there is in Silicon Valley and San Francisco."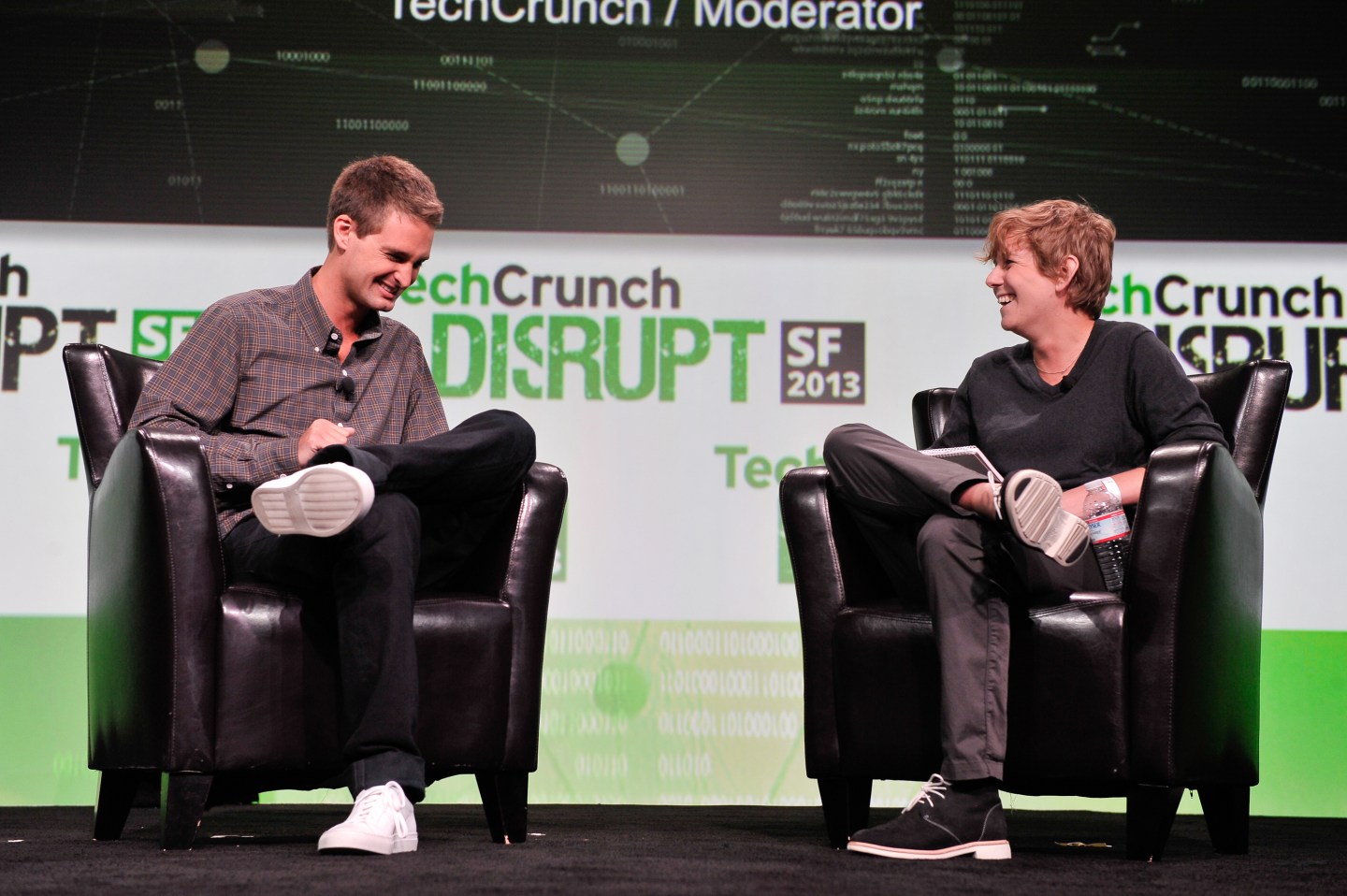 When reached for comment by The FADER, Welts was not made available. But Welts has repeatedly made his case publicly, most recently in an interview on Bay Area sports reporter Tim Kawakami's podcast. He praised the proposed Chase arena's sight lines and the angles of its seats; he promised it would be constructed to hopefully replicate the unique and ballyhooed fan experience inside Oracle. And he said, "What makes Oracle so special? It's not the four walls that we play in. It's the people that are there."
So why move? Because Oracle was built in the '60s and renovated in 1996; for modern pro sports' teams bottom lines, that means its builders may have well been speaking Aramaic. You move to a shiny new arena in SF, and, as the plan goes, you become the playpen of tech millionaires the city over.
You can't begrudge the team for that, not completely: the Warriors are a business, and it is the responsibility of its employees to maximize its profits. It's something this ownership group's administration has done remarkably well. Lacob and Guber purchased the team in 2010 for $450 million; according to Forbes, it's now valued at $1.9 billion.
But what's missing in that particular conversation about the logic behind a new arena is any bit of the, well, vibes. Welts himself uses the word "special." But a ruthlessly profitable business isn't special. It's the profoundly illogical love that a local has for its sports team that is special.
In a thorough piece on the battle for the Warriors in SB Nation, the writer Grant Brisbee jots off all manners of compelling stats. A couple of the most pertinent:
First: "The Warriors aren't moving away, remember. They're moving back. The San Francisco Warriors played just south of the city for 10 seasons, and people gave exactly zero shits. The team had at least one of Wilt Chamberlain … and Rick Barry"—two stone-cold legends—"in every season, often two of those players, but they still never drew well."
Second: "Six years ago, the Warriors were in the top-10 in attendance during a season when Kelenna Azubuike"—a name now lost to the waste paper basket of hoops history—"led the team in minutes played."
In 2012, the national sportswriter Bill Simmons (full disclosure: my former boss at Grantland) wrote about the Warrior's four decades of on-and-off ineptitude right before their recent sublime resurgence.
Rattling off their nearly unbroken string of screwups, Simmons also made it clear that this was a fascinatingly colorful team. I mean: "During the [NBA's] Cocaine Era (1977-1986), the Warriors somehow ended up with three of the league's most notorious coke guys ([Bernard] King, [Michael Ray] Richardson and [John] Lucas) and an interesting stigma: As legend had it, the Oakland Hyatt (where visiting teams stayed) was the best place in the league to score drugs, so struggling players routinely fell off the wagon during their Golden State trip."
But what he harped on was their fans: their greatest calling card was still "everyone realizing/remembering that the Warriors' home crowd trumps just about everyone when it actually has something to root for."
That "something to root for" vibe was last seen, before the Steph Curry era, in 2007, when Baron Davis led the 8th-seeded Warriors to a first-round playoff upset of the 1st-seeded Dallas Mavericks. Late in that same playoff run, in an ultimately futile second-round matchup against the Jazz, Davis would momentarily suck the very soul out of a gangly Muscovite.
Like a lot of pre-2010's Warriors fans, Iamsu! has a lot of love for Davis: despite the otherworldliness of Steph Curry, he still says Baron's his favorite player. "2007. Baron Davis was killing." But then, he's been at this a long time.
"I lived with my grandmother, and my grandmother was a huge Warriors fan," Iamsu! explains. "We would watch the games together. Pretty much every game, we would watch. I went to the first game in the Oracle Arena when it reopened it, after they remodeled it. I been keeping track of the Warriors for a long time."
"We actually talk about it all the time," he says of the move. "I'm really disappointed. I'd much rather them go to a new stadium in Oakland—it would take a lot away from the city of Oakland if they left. And now, with the Raiders potentially moving … I think that would be really bad for the city. [And] the Warriors fans are loyal for sure. The games have been selling out way before they were good. I just think Oakland would be super sad without the Warriors being there."
There's lawsuits and cries against reckless city planning on one side; there's the arguments for increased revenue streams on the other. Ultimately, there's the inevitability of this new arena being built (They always get built). That's tough to argue with. But there is one way where it's extremely easy to argue with, and that is on the matter of how it makes you feel. Iamsu!'s not a city planner, and he's not a local activitst. He's just a Warriors fan from Oakland. And he's bummed.
According to Welts' estimates, 80% the Warriors' current season ticket holders will choose to move with the team. But there are numbers, and then there are locals. "I know how me and my padnas think," Iamsu! says. "We don't live in San Francisco. We live on the other side of the bridge."