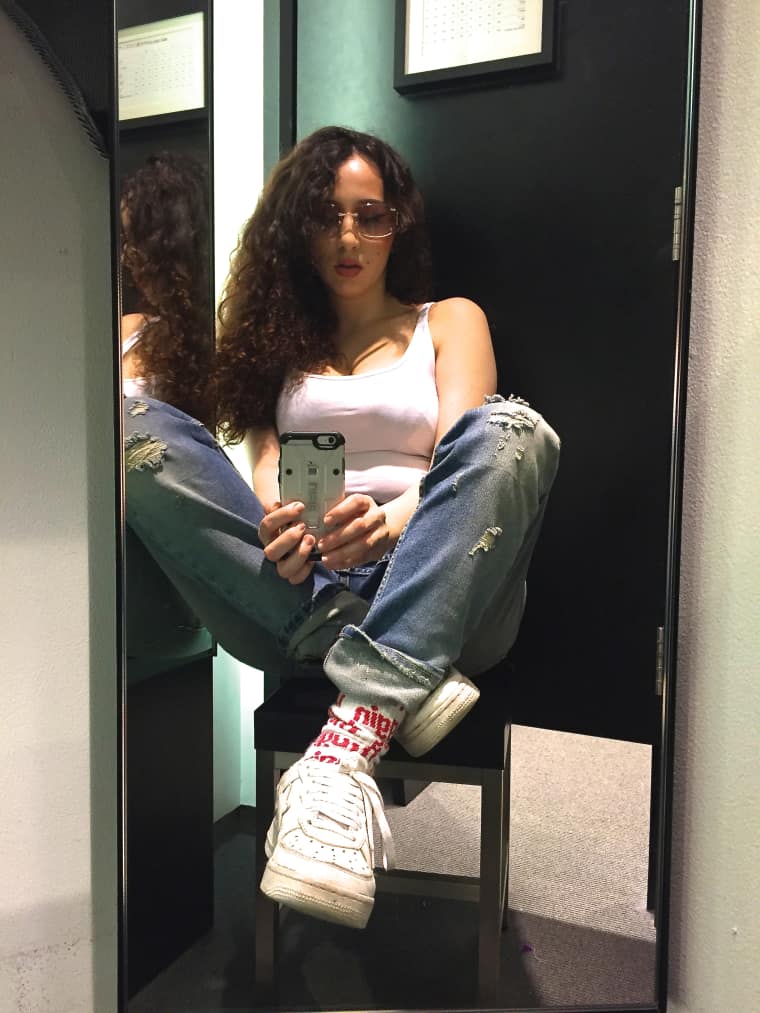 Ta-Ha, singer: I can spend $50 in an instant in Tokyo, like if I buy a luxury mascara or go to a Suki Yaki restaurant. That's pretty rare, though, and this amount would usually last me for 2-4 days. You can buy a lot of delicious food for $50! Especially if you go to the 100¥ store. Clothes are expensive here, though, even vintage stuff.
So I went for a really simple '90s-inspired look. I just went straight to the right area, Shimokitazawa, as I know a lot of vintage stores and boutiques there, like CHICAGO Vintage, Dog, Nude Trump. After checking a couple of crazy options I just went for a classic and comfortable look—white tank with used denim and white sneakers always works. Unfortunately, nowadays a lot of people think style is everything, but style itself doesn't make anyone creative. Trust me, daddy!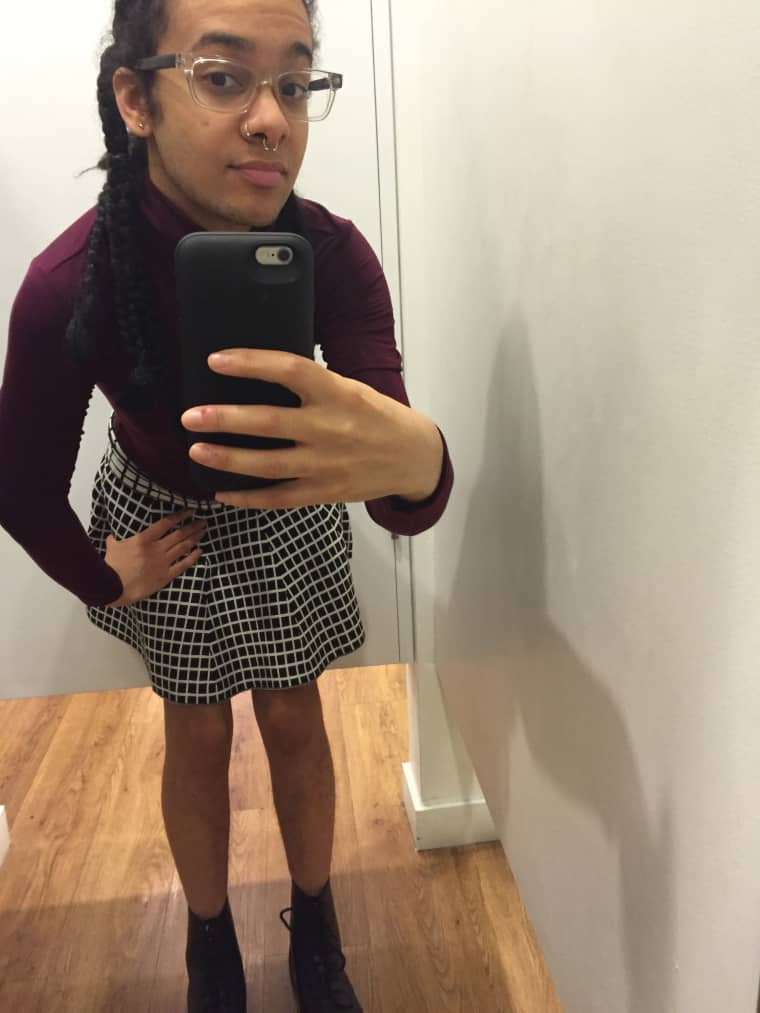 Tyler Ford, writer: As a trans individual, I ignore gendered sections in stores and generally shop for what I want. The skirt was the first thing I saw when I walked into Strawberry in Manhattan, and I had an idea of what I wanted to pair it with by the time I got to Uniqlo in Brooklyn. Putting an outfit together is always a creative process for me because it's inherently tied to my gender expression. I don't talk to every stranger I pass on the street, but my outfit does.
When I first moved to New York, I was definitely stressed out about how expensive the city was, and how I was going to make things work. I can make $50 last for a week—I've become accustomed to it out of necessity. Friends help, and there are tons of free events around the city where you can meet people. Find community who help out when you're struggling, and do the same for them.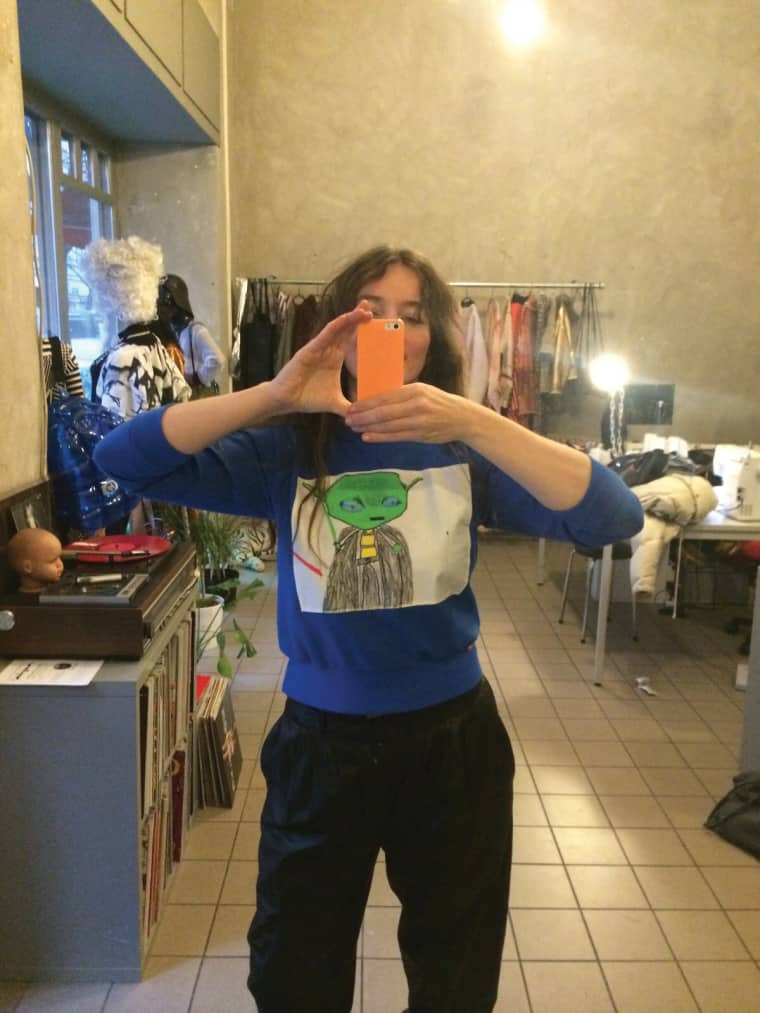 Planningtorock, artist: A limited budget is all I ever seem to have for clothing. I always end up spending my cash on music gear and food, so you gotta use your imagination with less dough. $50 gets you more in Berlin than in the U.S. or the U.K., though it was still a little tight.
I went to my friend Juliane König's store in Kreuzberg—she upcycles clothes and sells secondhand items. The drawings on the sweater were made by Juliane's twins, Fritz and Karl. I'm really interested in queering clothes and how clothes can express your own personal sexuality. I've been through so many fashion phases, and all have been in some way or another about negotiating my body with the outside world whilst trying to sync with my inside world.