A Day In The Life Of Two Artists From Opposite Sides Of The World
The parallel lives of Sui Zhen and Mikael Seifu, in Australia and Ethiopia.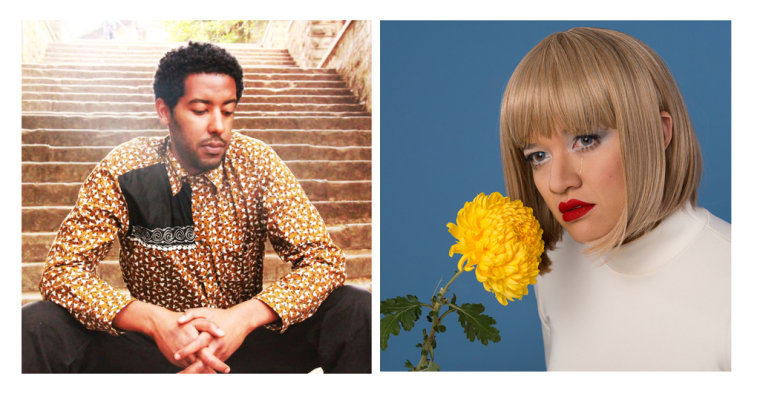 7:03 AM
Sui Zhen, Melbourne, Australia: Waking up, I check my Bandcamp to see how many slipmats I've sold. Eleven! That's pretty cool.
7:40 AM
Sui Zhen: Cycling to the pool through Fitzroy, I laugh at a group of elderly women with large great danes. They seem kind of amused by me also.
8:30 AM
Sui Zhen: In the sauna, a man asks me, "Is it hot in here?" I look at him, unsure where he's going with this… "I mean, like, hotter than usual?"
9:10 AM
Mikael Seifu, Addis Ababa, Ethiopia I make Firfir for breakfast—a traditional dish that's easy to make, provided that you have its spicy sauce at hand.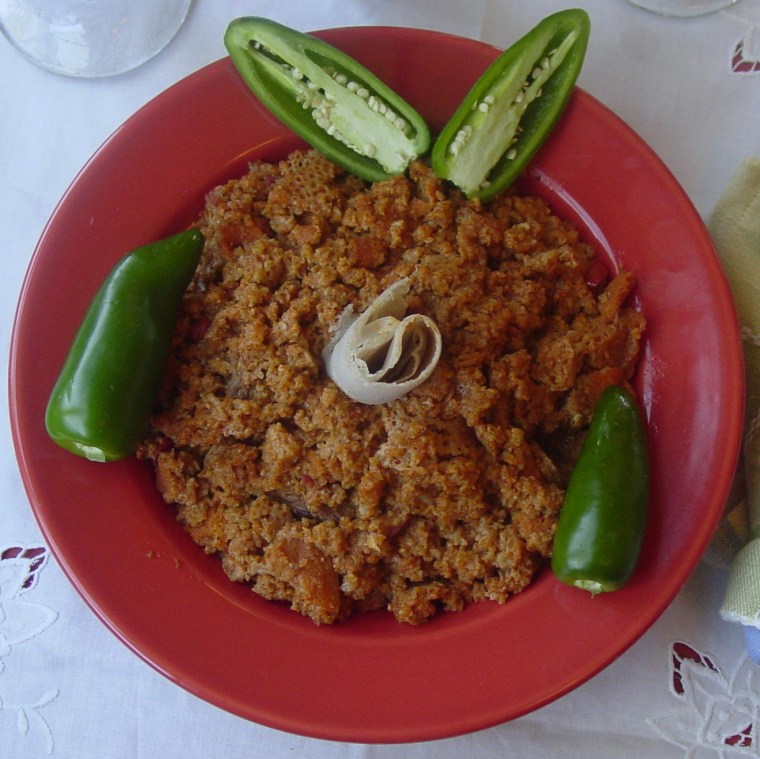 9:10 AM
Sui Zhen: At my desk, I cut up an orange, peel my eggs, and pour a glass of water. I work casually for Art Processors as a producer/designer/marketing person.

10:15 AM
Mikael Seifu: Watching Cowboy Bebop OVA, an anime picked out of my cousin's collection. I find myself gravitating back toward it from time to time.

10:35 AM
Sui Zhen: I meet up with Ellice from the band Pearls. We talk about a festival we're playing soon and good places to camp afterwards.

11:15 AM
Mikael Seifu: Having Spreese (tea & coffee mix) and head out for a quick walk round the neighborhood. The drink can sure make one restless.

11.30 AM
Sui Zhen: Before a meeting, I spend a few minutes outside under some trees to get into the headspace to talk to academic curators.

12:10 PM
Mikael Seifu: At Buhé Studio, I catch up with Endeguena Mulu (aka Ethiopian Records), and hear about his awesome upcoming projects and the musicians he met recently.

1:02 PM
Sui Zhen: Everyone at work is playing with some beautiful micro-synths my colleague Nic made at his home workshop.

1:10 PM
Mikael Seifu: I'm in a rush, so I have the most uneventful, quick lunch one could imagine. I didn't taste the food.
2:10 PM
Mikael Seifu: I showered and decided to shave. Realised midway through shaving that the beard, however unkempt, was much better.
3:10 PM
Mikael Seifu: On taxi to Megenagna square. Glad I can sit comfortably in the taxi—they can get packed real fast when sharing with others.
5:00 PM
Sui Zhen: I leave work for the week as I fly interstate for a gig on the weekend. Outside, a storm is rolling in and I want to beat the rain.

5:50 PM
Mikael Seifu: At the coffee house, my friend DJ Jazzy Dave is mixing for a band led by Henok Temesgen, the best Ethiopian bassist I know. Jazzy Dave shows me his freshest productions on his laptop. I'm hearing Ethiopian folk-infused house & hip-hop.

6:00 PM
Sui Zhen: "Beakles!"—my Mum calls me on the phone as I'm cycling. She's really proud because I received some grants to make my next album and go to Japan for a residency.

6:10 PM
Mikael Seifu: I'm at a café in Bole, on a small balcony with lots of people passing, asking myself if I should catch a flick till my friends call.

6:20 PM
Sui Zhen: At Kung Fu training, I change into white feiyue shoes and loose black pants which make a great whooshing sound when I do my kicks.

7:10 PM
Mikael Seifu: All the local flicks were sold out, so I'm watching Hollywood stuff at the cinema and fell asleep. 80 birr down the drain.

8:00 PM
Sui Zhen : I wish my grandpa could see the Kung Fu training I'm doing. He did it his whole life, and it protected him in Malaysia when people would try to mug him.

8:10 PM
Mikael Seifu: Stepped out for dinner around the Bole neighborhood. I eat honey and ginger fried steak—really awesome stuff.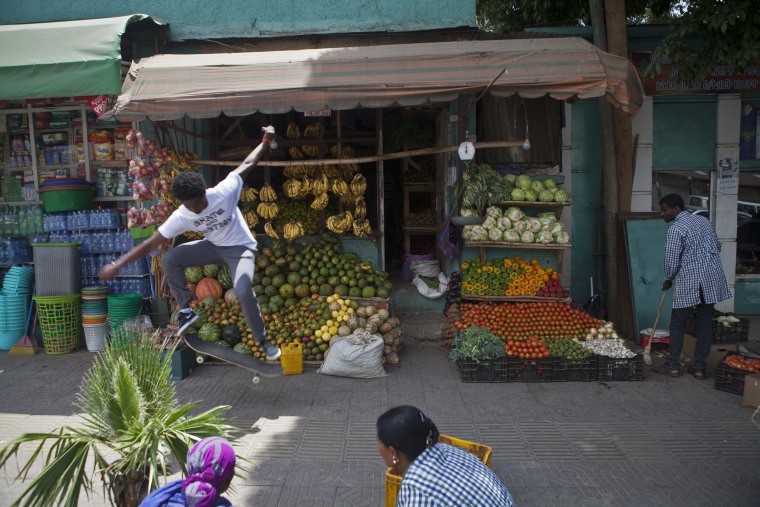 8:30 PM
Sui Zhen: I have to ride about 11km to get to rehearsals with my band NO ZU. I go to my house, have the fastest shower, and grab some snacks, vocal pedals, and percussion.

9:00 PM
Mikael Seifu: A group of old friends has formed. One of them is silently playing Sudoku. I'm thinking I should learn how to play Sudoku.
9:00 PM
Sui Zhen: The band is already deep into a jam, and I join Daphne with my harmony on "Handcuffed to a Mindless Mantra."

10:10 PM
Mikael Seifu: At a lounge called Absinthe, which is dimly light and has this outlier vibe to it compared to other spots on Fridays in Addis.
10:30 PM
Sui Zhen: I make plans with Andrew Noble, the NO ZU drummer, to cover Sade's "When Am I Going to Make a Living." We both love that song.

11:00 PM
Sui Zhen: I am excited about my music day tomorrow—the reward for keeping such a tight routine. I set up all my Sui Zhen band gear ready.
11:10 PM
Mikael Seifu: Ethiopian Records is on the selections. He's playing inspiring tunes all round—some of his originals and other electronic music.
11:40 PM
Sui Zhen: My brain is still buzzing, echoing the sounds of all the music I've consumed, so I try find some New Age mixes to help me sleep.

12:11 AM
Mikael Seifu: Small groups are dancing all over the place. The musical energy has reached its peak, and my sister shows up to join in.

1:10 AM
Mikael Seifu: Everyone's still drinking—beer and mixed drinks—but I'm about ready to call it a night.
2:10 AM
Mikael Seifu: On my way back home, and looking forward to crashing in the makeshift bed situation in the studio. The sofa is brutal, man.