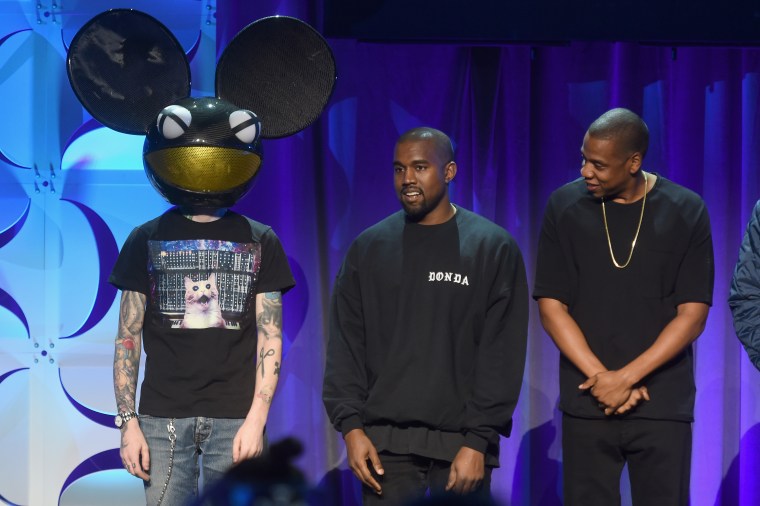 Last night, Kanye West tweeted a screen shot to show that he was listening to Sufjan Stevens' "Dead With Dignity" on YouTube. Keen eyes noticed that he also had a tab open on Pirate Bay, where he was bootlegging a copy of the digital synthesizer plug-in Serum. This upset the electronic producer Deadmau5, who is notorious for starting Twitter battles. He tweeted back at Kanye, "what the fuck... Can't afford serum? Dick."
In recent months, Kanye has also been happy to engage in social media disputes, and he had many questions for Deadmau5 today, especially concerning the producer's name and his famous mouse-head attire. "Is this person's name pronounced dead-mow-five?" he asked in a since-deleted tweet. He continued with a barrage of questions: "Whose job is it to carry the head on the plane?... When you get married will your wife have a giant minnie mouse head?... Do you do birthday parties? My daughter loves Minnie mouse."
Both Deadmau5 and Kanye are partners in TIDAL. Representatives of the two artists and TIDAL were not immediately available for comment.