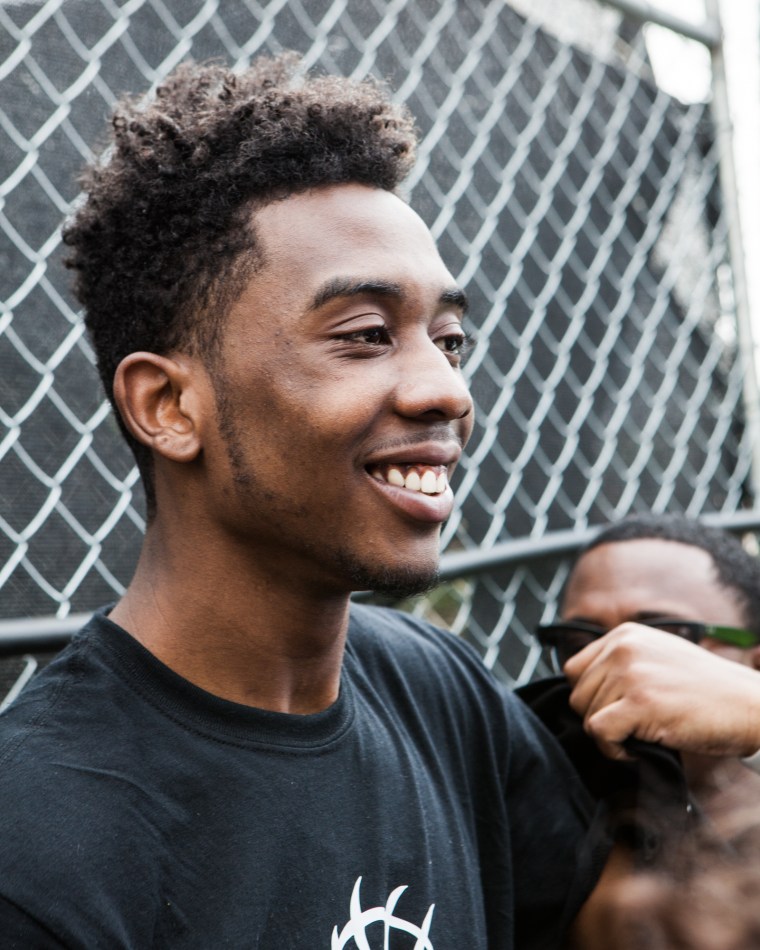 Desiigner played one of the first nighttime slots on the first day of The FADER FORT Presented by Converse. G.O.O.D. Music president Pusha T introduced the rapper and said he had "fresh energy, Brooklyn energy" and "the hottest record in the streets right now." After performing a few songs, Desiigner premiered a new song called "Pluto." It's a curious choice for a song name, as the rapper has drawn frequent comparisons to Future, who released an album under the same name in 2012 (as well as the album's reissue, Pluto 3D, in the same year).
The hook of the song goes Pluto pluto pluto/ go to Mars on 'em.
In February at The FADER's offices, Desiigner said he wasn't mad about any comparisons to Future. "I actually laugh at it, there's nothing to get upset about," he said. "I complement the man about his creativity. I think he's a great artist and I do what I do; I just say we're both blessed in our ways. May god just keep it positive and keep me positive, keep me straight."
(Reps for Future and Desiigner did not immediately return a requests for comment.)
Listen to a snippet of the song below: