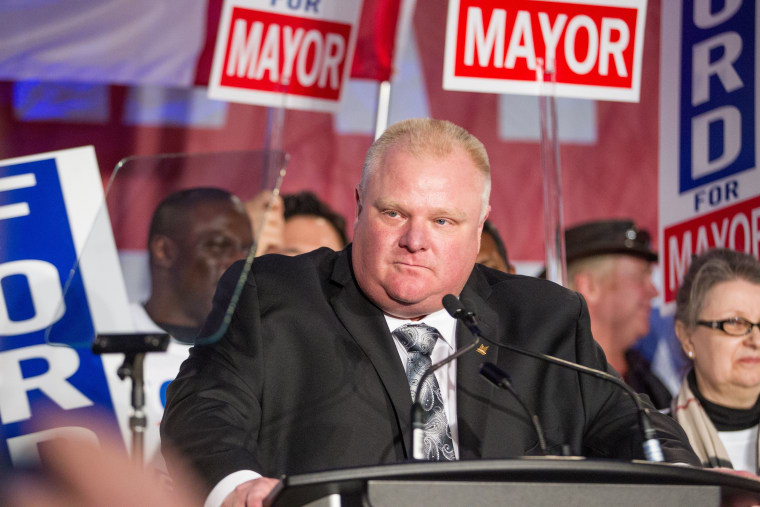 Rob Ford, the city councillor and former Toronto Mayor who rocketed to global prominence after a series of drug scandals, passed away in Toronto this morning at the age of 46, The Globe And Mail reports. He was diagnosed with a rare soft-tissue cancer in September 2014.
Ford rose to political power on the back of his family's successful business Deco Labels as well as a populist message, that often prompted backlash as being racist or misogynistic. He became Mayor of Toronto in 2010, after campaigning as an anti-politician. Three years later, videos of Ford smoking crack cocaine and shouting racial epithets were published online, and he became an international headline. Drake, who sat with Ford at an NBA All Star Game announcement in 2013, later parodied the mayor in his 2015 music video for "Energy."
These scandals would shape the mayoral race in 2014, in which Ford ran for re-election. His base, nicknamed "Ford Nation," remained fiercely loyal up until Ford exited the race following his cancer diagnosis. His brother Doug Ford took his place in the election and placed second, behind current mayor John Tory.