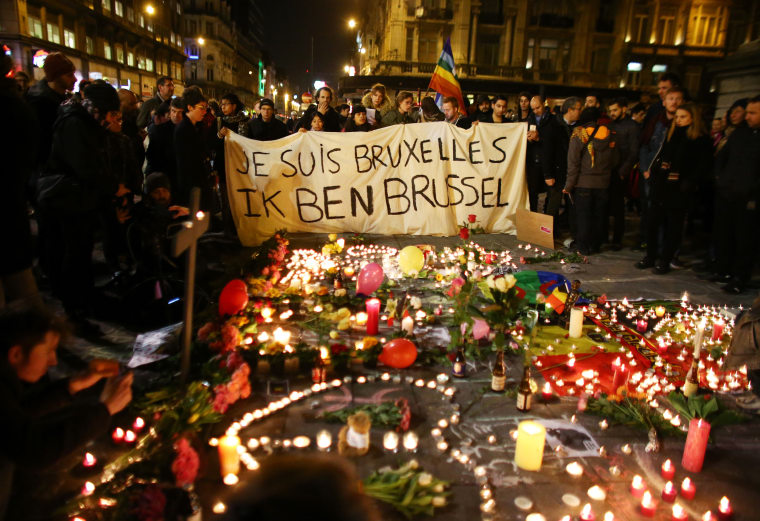 Following terrorist attacks in Brussels, a number of artists are voicing their sympathy and solidarity with the people of Belgium and other recent terrorist attacks worldwide. Three explosions went off in the Belgian capital on Tuesday morning (March 22), with at least 30 dead and approximately 260 wounded, according to the BBC.
As a tribute to those affected, Adele performed a touching rendition of "Make You Feel My Love" on Tuesday night at London's O2 Arena.
The hashtags #PrayForBelgium and #PrayForTheWorld have spiked across Twitter and other social media platforms and many musicians have added their support. Read some of their reactions below.