Meet Happy Colors, The Hyperactive Producer Who Says Ignorance Is The Key To His Success
In this week's GEN F, a Miami wild child makes polyrhythmic bass music that resists classification.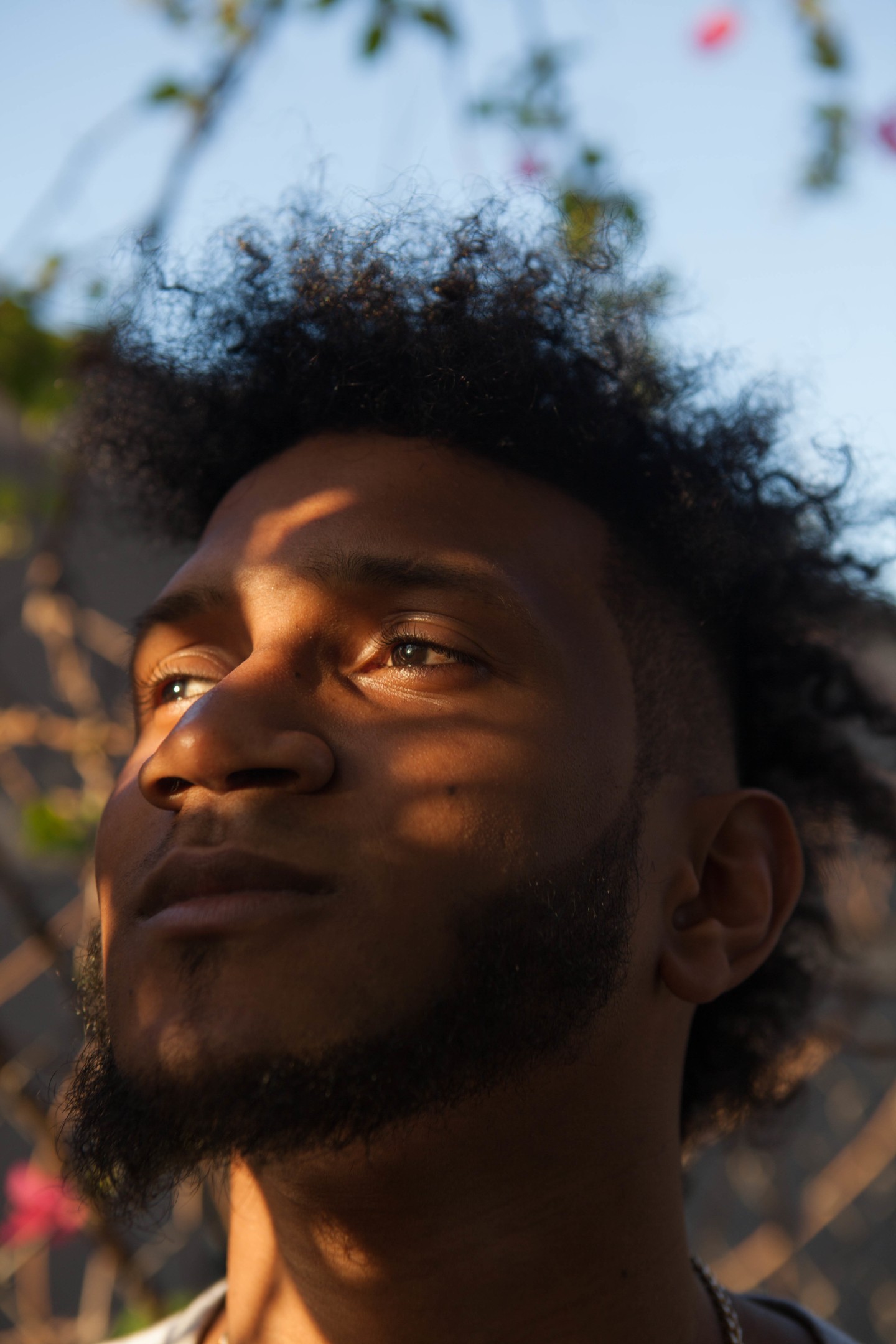 The worst day of Happy Colors' life happened when he was 16 years old. It was the beginning of summer, and his mom had left their Fort Lauderdale house for a some kind of dinner—or maybe it was a surprise party. The teenager, who was an aspiring reggaeton MC at the time, invited a few friends over, and the oldest brought an untold number of Four Loko tallboys. Within a few hours, a girl was face-down in the living room, covering the carpet with the blood-red pigment of regurgitated Fruit Punch-flavored alcopop. It was at this point when Happy Colors' mom walked through the door, trailed—he forgets why—by a group of little kids.
"She started screaming, hitting me," he remembers, drinking a beer—but not to excess. We're talking over Skype from Balans Bar in Miami where, from certain booths, the 22-year-old can pick up WiFi from the Starbucks next door. As he tells it, the girl blamed him, her father threatened to sue, and his mom grounded him for an entire year. "The only thing I had in my room was my computer," he remembers. He downloaded the demo version of Fruity Loops. His rap career was probably over, but a new path was opening up. "From there I was like, 'Fuck it, I just want to be a producer.'"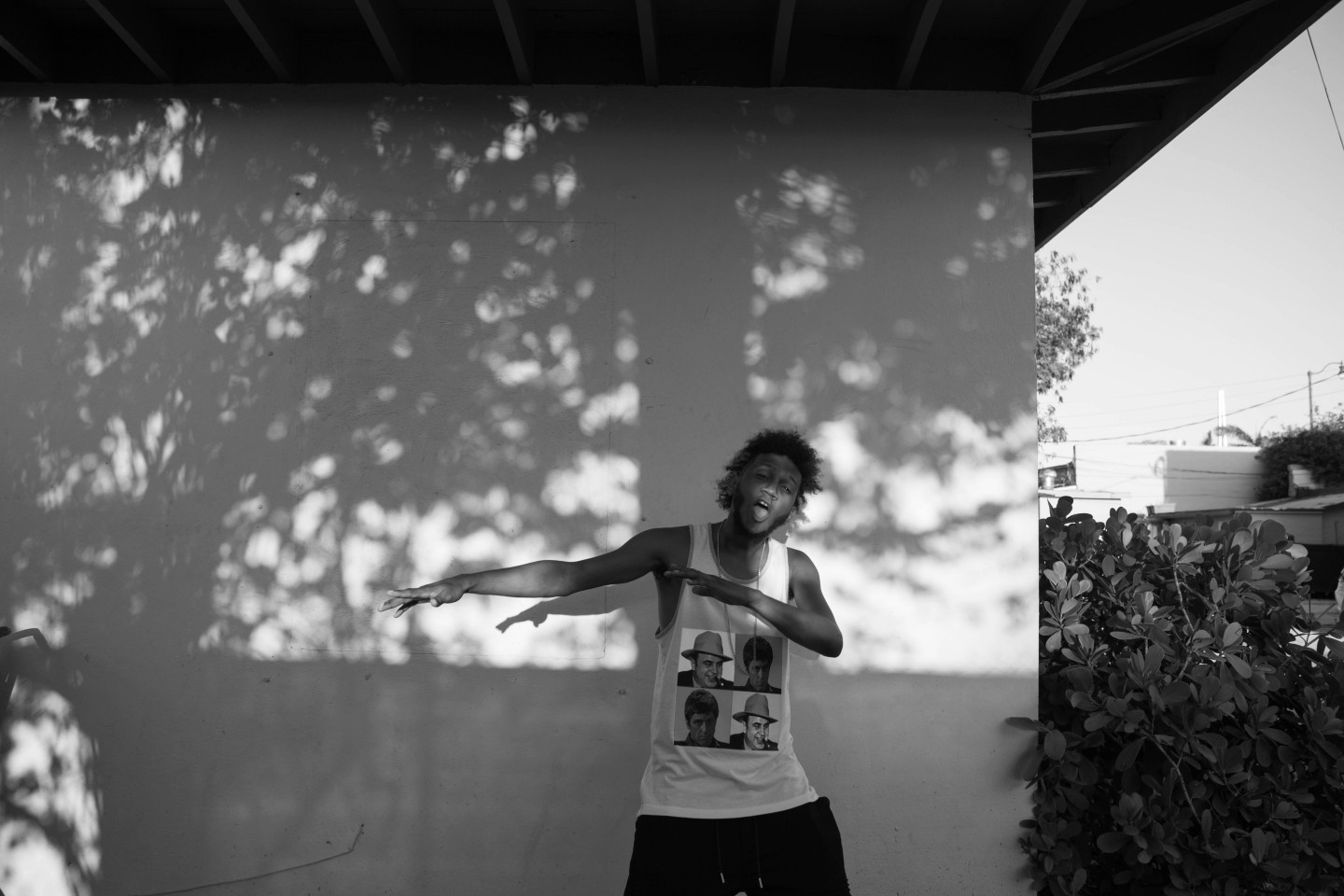 Six years later, Happy Colors is one of the most high-energy producers in music. His beats have the velocity of a roller coaster and the giddy incoherence of a gif-filled Tumblr feed. "Deja La Puteria," to pick a recent example, opens with a riff played on Bhangra's single-stringed tumbi instrument, adds a dembow beat, surges into post-footwork 230-bpm double-time, and samples snippets of sound with the crazed energy of someone piling hams into a shopping cart on an old episode of Supermarket Sweep. His is the sound of a digitally connected world on the verge of combustion, like a modem catching fire as it's overloaded with data. As a DJ, he's brought this manic aesthetic to trendy parties like New York's Que Bajo?! and corporate mega-festivals like EDC Mexico. In February of this year, he signed a deal with Sony Music Latin.
Happy Colors was born with the name Hector Mendoza in Santo Domingo, Dominican Republic, where he and his cousin danced merengue in the streets. "We used to go to people's parties and start dancing, and then the people from the party would pay us pesos and shit, or give us some beer." His dream of starting a merengue boy band ended when he moved to Florida at age 12, but three years later, he started a reggaeton duo—Domiflow y Lender—with a friend from his school bus. Their most-viewed YouTube was a Spanish remix of "Baby" by Justin Bieber.
In 2010, just before the Four Loko incident, "Sandungueo" by Dominican-Dutch producer Munchi changed his life, showing him that reggaeton and EDM could be spliced into one. A few days later, it would become the first song he played at his debut DJ gig under the name Happy Colors. "Everybody was like 'What the fuck just happened!?'" he tells me. "The promoters were hating, though. They were like, 'This is not reggaeton, blah, blah, blah.' I was like, 'But yo, this shit is tight! It makes people more hyper than reggaeton!''"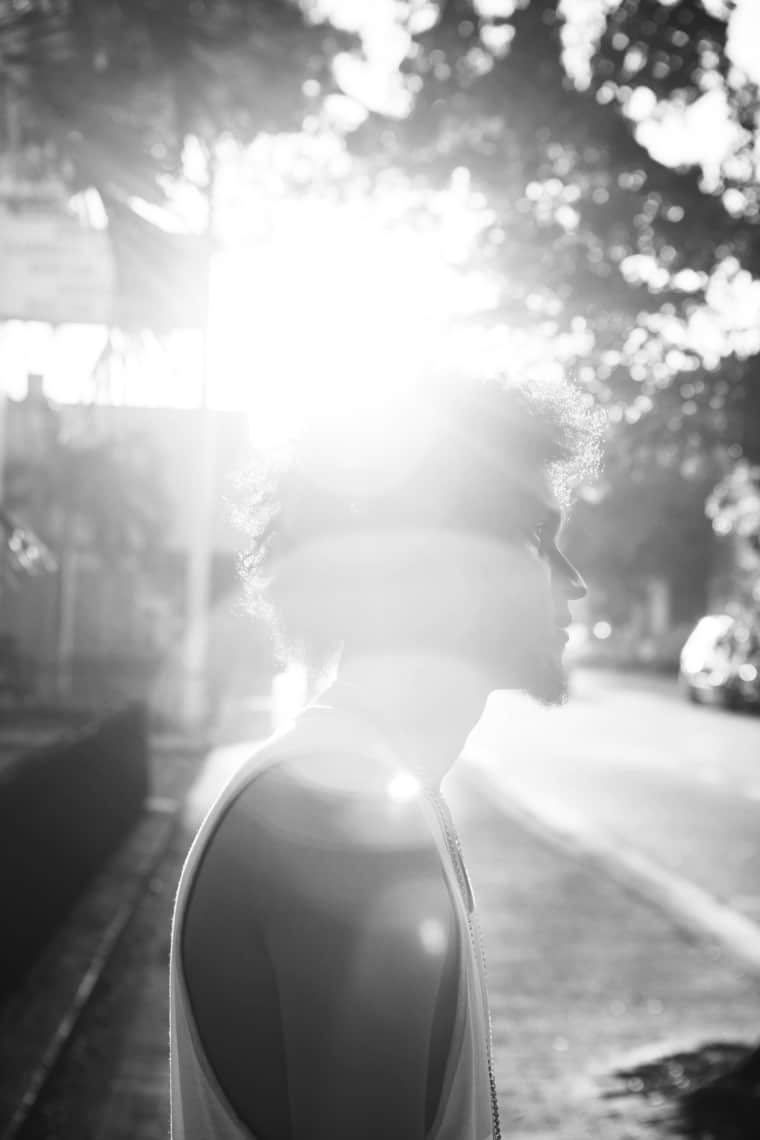 While forbidden to leave his bedroom, Mendoza mastered moombahton, the fusion genre that the Munchi song helped birth. By the time he released his own Twerka Dominicana EP in 2013, Mendoza knew the template well enough to mess with it, replacing the typical intro-build-drop progression with a controlled chaos of new tempos, sounds, and beats. "I was like, 'Man music's kind of boring now,'" he says. "This was more fun! It's fun! When I listen to my own music I feel like I'm listening to a story, 'cause it goes everywhere...A lot of people laugh when they're listening to my music—that's what I like."
To this day, Mendoza makes these songs on Fruity Loops 10. He begins by laying down a strange, often obscene vocal phrase: Cuando cago yo, la pinga mia toca el agua, goes one recent jam. (Translation: "When I shit, my dick touches the water.") About an hour later, the process ends when bits of YouTube prank or ESL videos—"the more weird it is, the better"—are wedged into the finished track. In between, anything seems possible.
When I ask about this hyperactivity, Mendoza smiles and laughs, nodding so quickly that the Skype call begins to lag. "That reminds me of DJ Blass," he says, referring to a like-minded, slightly-less scatterbrained Puerto Rican producer. "He told me one time that if you go to one of my shows, you need to know how to dance to every genre in the world."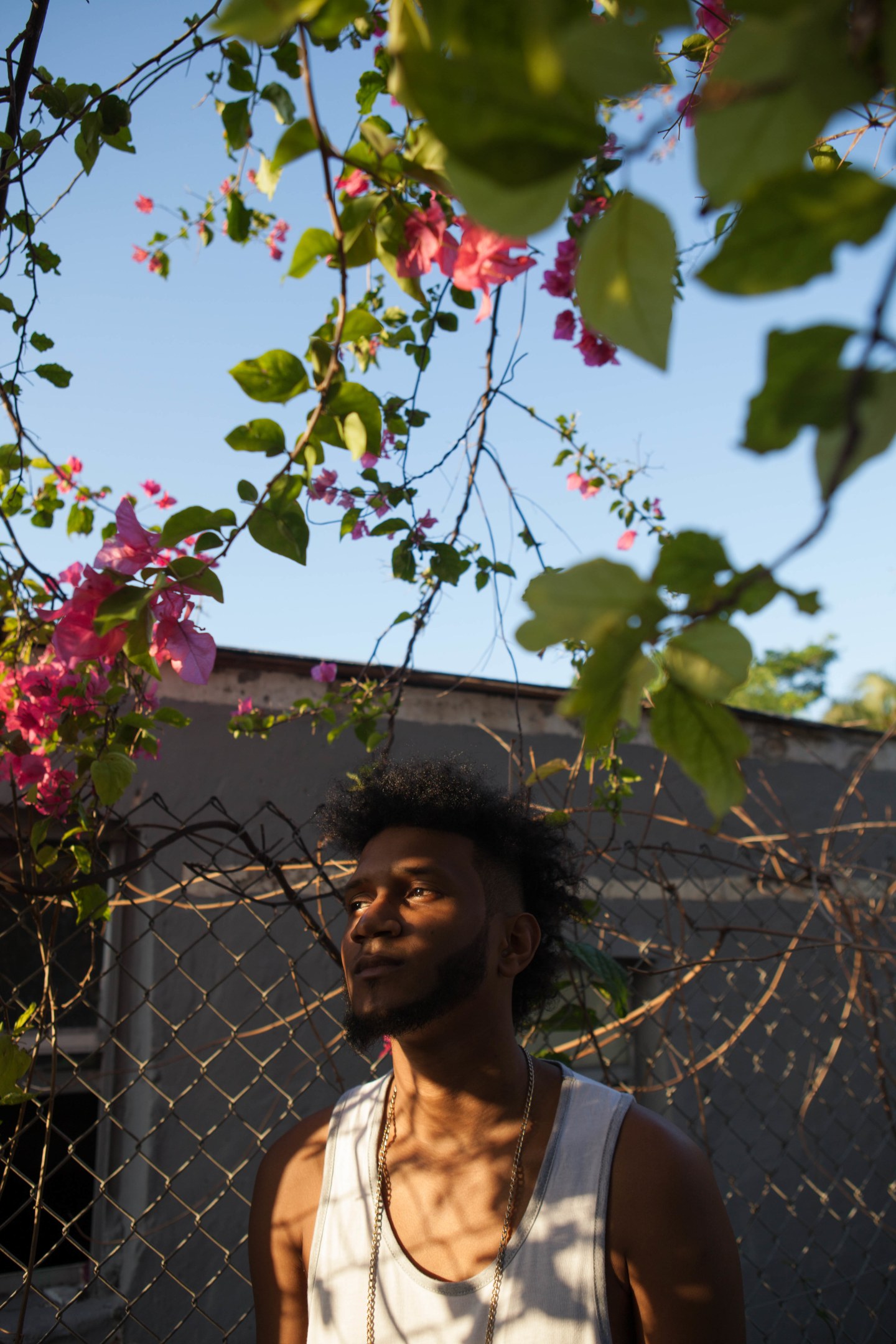 We waste a few minutes trying to figure out if there's some kind of meta-genre that might describe this boundary-crossing music—"hardcore global bass" is our best approximation—but the 22-year-old insists that "ignorant" is simply the best descriptor. "I first called it ignorant because I imagined other DJs trying to play my songs. They would get mad 'cause they're like, "Damn, why does this motherfucker keep changing the tempo? How am I gonna switch songs now and shit?"
That "ignorance," Mendoza explains, is the core of his entire production philosophy. "I don't be like, 'Oh, this is gonna fit here.' No, I just put it in for the fuck of it, just to make people say, 'What the fuck? This nigga's crazy!'" He's laughing again. "I like when people say that about me."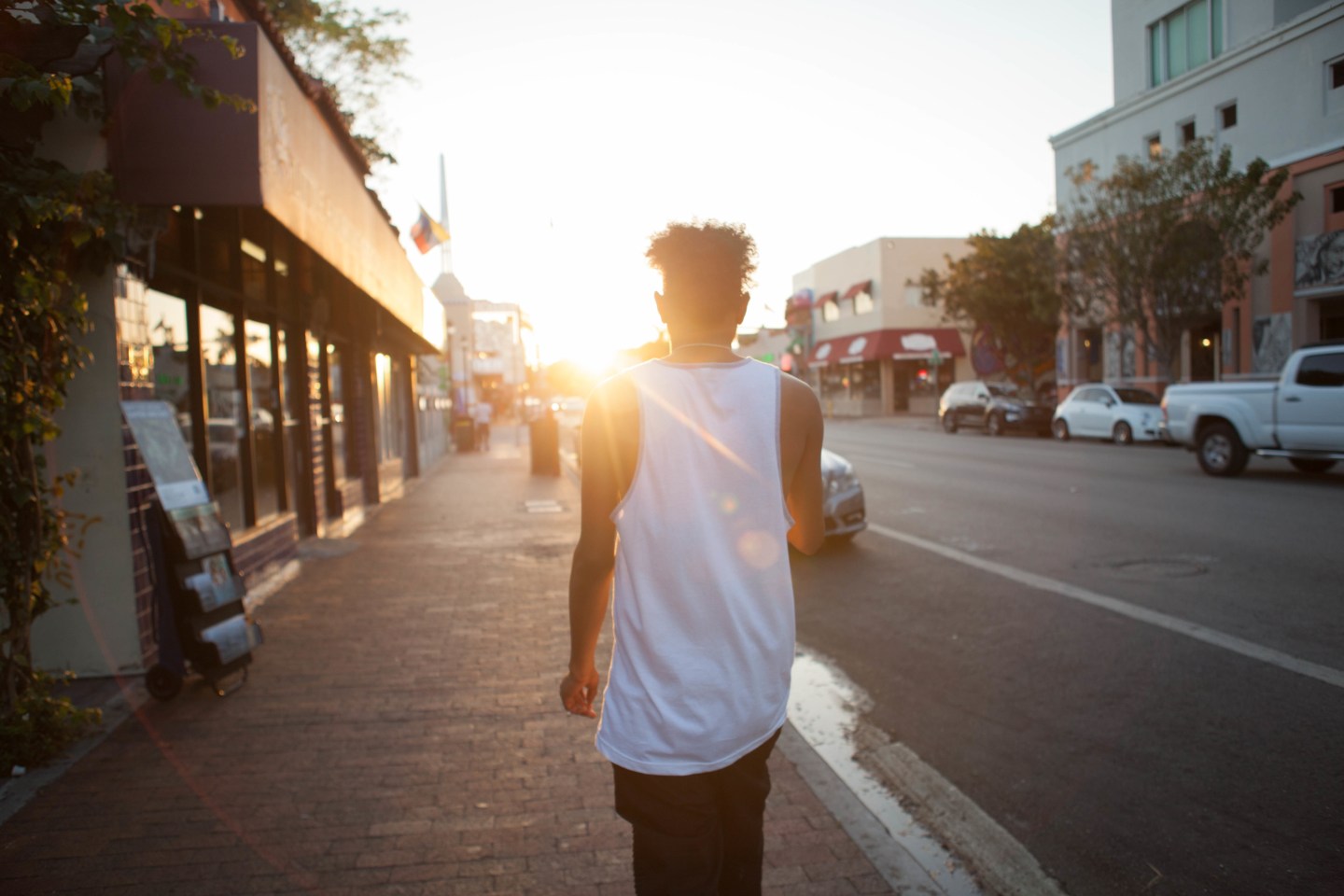 From The Collection:
GEN F