Meet The Entrepreneur Manufacturing Trendy Clothes Regular Women Can Afford
Erica Phelan translates high-end designs for your favorite online retailers.
Erica Phelan, 29
President and Creative Director of LUX LA
---
ERICA PHELAN: I opened my first clothing store in 2010 and then I launched an online store with a partner. I was very picky as a buyer, so we used more than 90 different vendors. Each time they would launch a new collection, I would pick only two percent of the line. I was spending so much time trying to find trendy items that weren't crazy expensive that it prompted the question: "Can we do this ourselves?" We started super small-scale, with five styles of bodysuits. Soon, in our sales records, we saw that our own LUX LA pieces were the top-selling items in the store. So we decided to launch our own line.
We sell to Nasty Gal, Fashion Nova, Hot Miami Styles, a lot of big trendy retailers. I'm trying to release about 22 to 25 styles a month. We have to produce new styles way more often than a normal fashion line with seasonal collections because our buyers set appointments with us every two weeks, and we like to show them new styles each time. I always feel like I'm in a race against time to submit new designs because the trends come up so fast. If we have an appointment with a client and we don't have much new to show them, they may not want to rebook with us. Sometimes we'll make custom colors of a piece for Nasty Gal, and we won't produce it for anyone else. And there's styles that we won't sell to anybody except Hot Miami Styles. But, to be honest, if you were to go on our website right now, you would see some of the exact same things that you can see in their stores. And their price points are a lot higher too.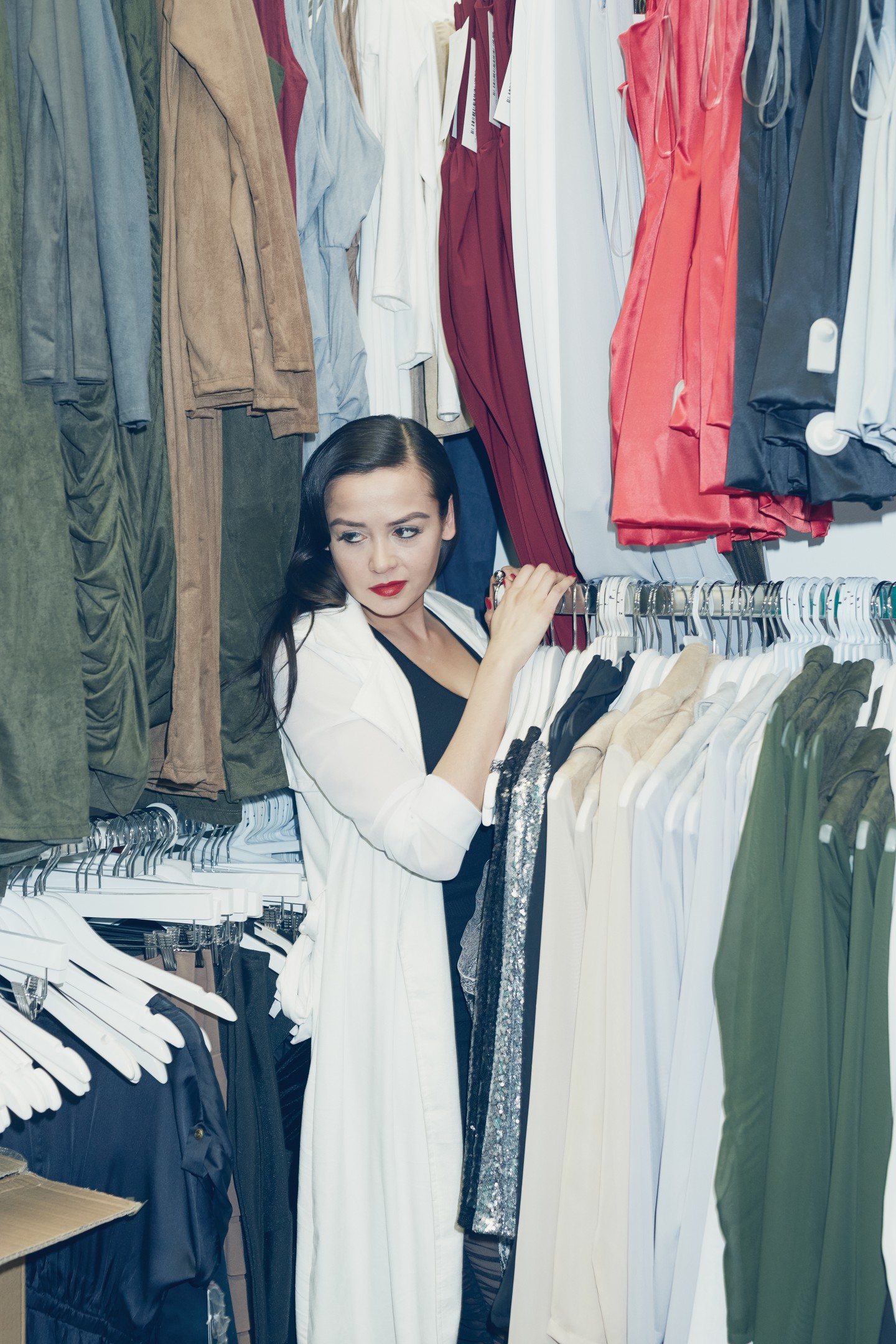 I set aside a couple days a week solely to sketch and do research. I look at what's hot on Instagram, what celebrities have been wearing. Khloe Kardashian wore a really gorgeous Balmain dress recently and I was like, "We have to have this for Nasty Gal." So we whipped up a design, a pattern, made some tweaks to it, and they bought it. Like 90 percent of our demographic is 20- to 25-year-old girls. They love Kylie Jenner, Gigi and Bella Hadid. It's so funny, when we make something based on what one of these It Girls has worn, our customers go nuts. They wanna be just like them. It makes me really happy when I see girls get a dress from us for under $100, and it's identical to a Dior that Selena Gomez wore on the red carpet.
Our line is very runway-inspired and in no way can I claim that everything is 100 percent my design. I'm taking what these greats have done and bringing it to a new market that couldn't otherwise afford to wear these clothes. A lot of times I've not really wanted to attach my name because people would email and say I'm taking credit for designs that they've seen on the runway, like, "Oh, that's a Dior design! How dare she?" I don't want to take full credit for anything. I am just so in love with fashion, and when I put out my own collection of unique designs in five years, I'll come out from the background and put my name behind it.