Meet The Graphic Designers Making Big Brands Look Sharp
Public-Library's Marshall Rake and Ramón Coronado are graphic designers who do basically everything.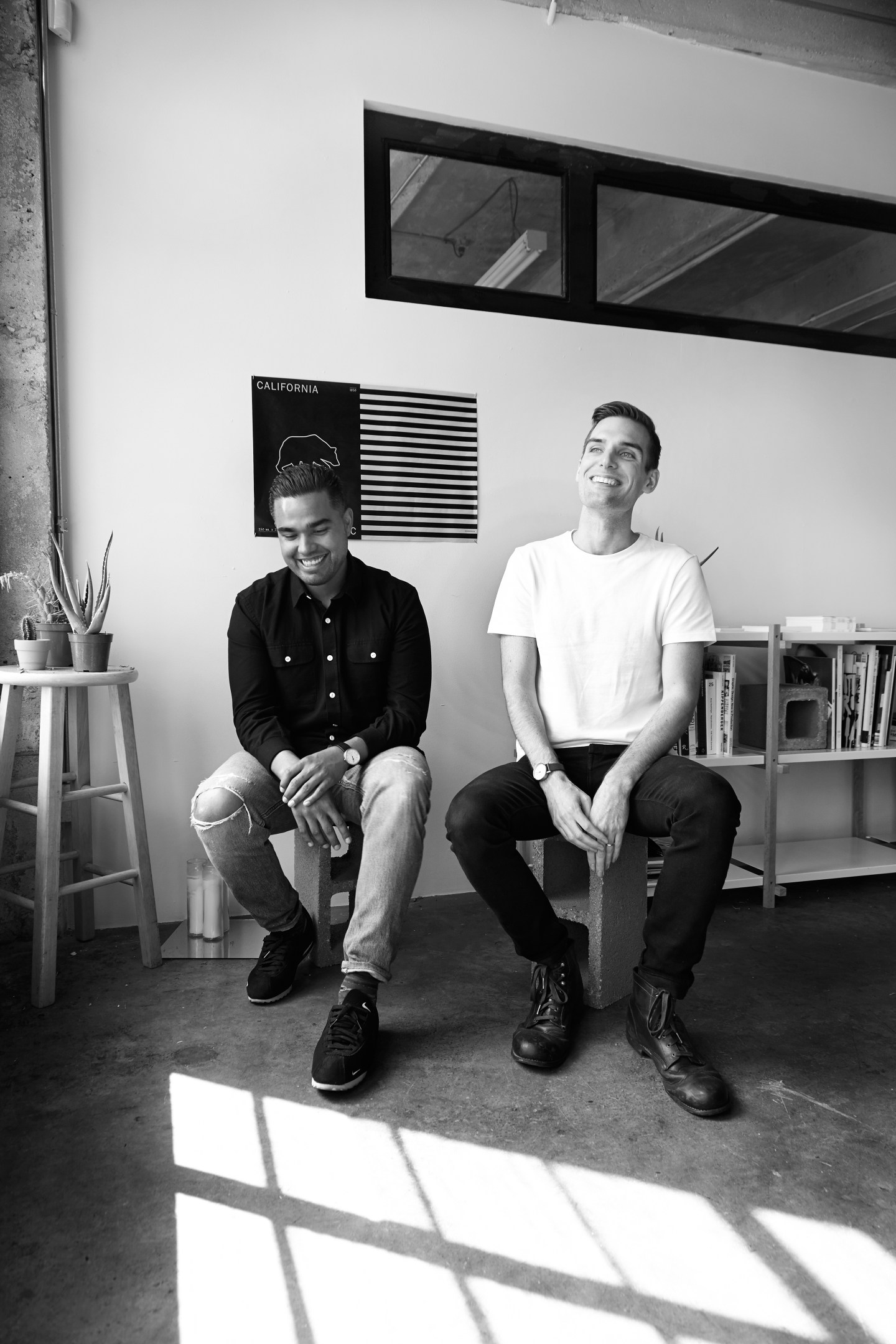 Marshall Rake, 28
Founder and Creative Director, Public-Library
Ramón Coronado, 31
Founder and Creative Director, Public-Library
MARSHALL RAKE: Ramón and I never like to say we're graphic designers; we like to do basically everything. That's kind of where the Public-Library name came from: a library is whatever the people decide to access in it. We both had a similar mindset in wanting to work pretty much every possible design job. We wanted to learn not only the creative side but also the business side. It's such different nuances. Like, how you talk to people, how you structure files, and all of these crazy details that you don't really get exposed to when you go to school for graphic design.
In clients, we look for people who are excited about what they are doing, whether that's someone that's opening a café or someone that is doing a fashion line or a jewelry line. You really feel like you have to deliver for them. Bigger clients like Nike and OVO are a little similar that way. Drake is a company, there is no mistake about that. He's got all the levels to him. He's got the departments, he's got the people. When OVO came to us in 2012, it was to help establish design guidelines for their new website. We worked with them until 2013. That was like a tipping point for him. They were seeing what they had: Drake was going to be huge. Really, he was huge already, but his visuals were nowhere near what he was doing musically. The climate for hip-hop was changing and people were talking about branding and putting out beautiful album art—Kanye had started getting into what Kanye is doing now.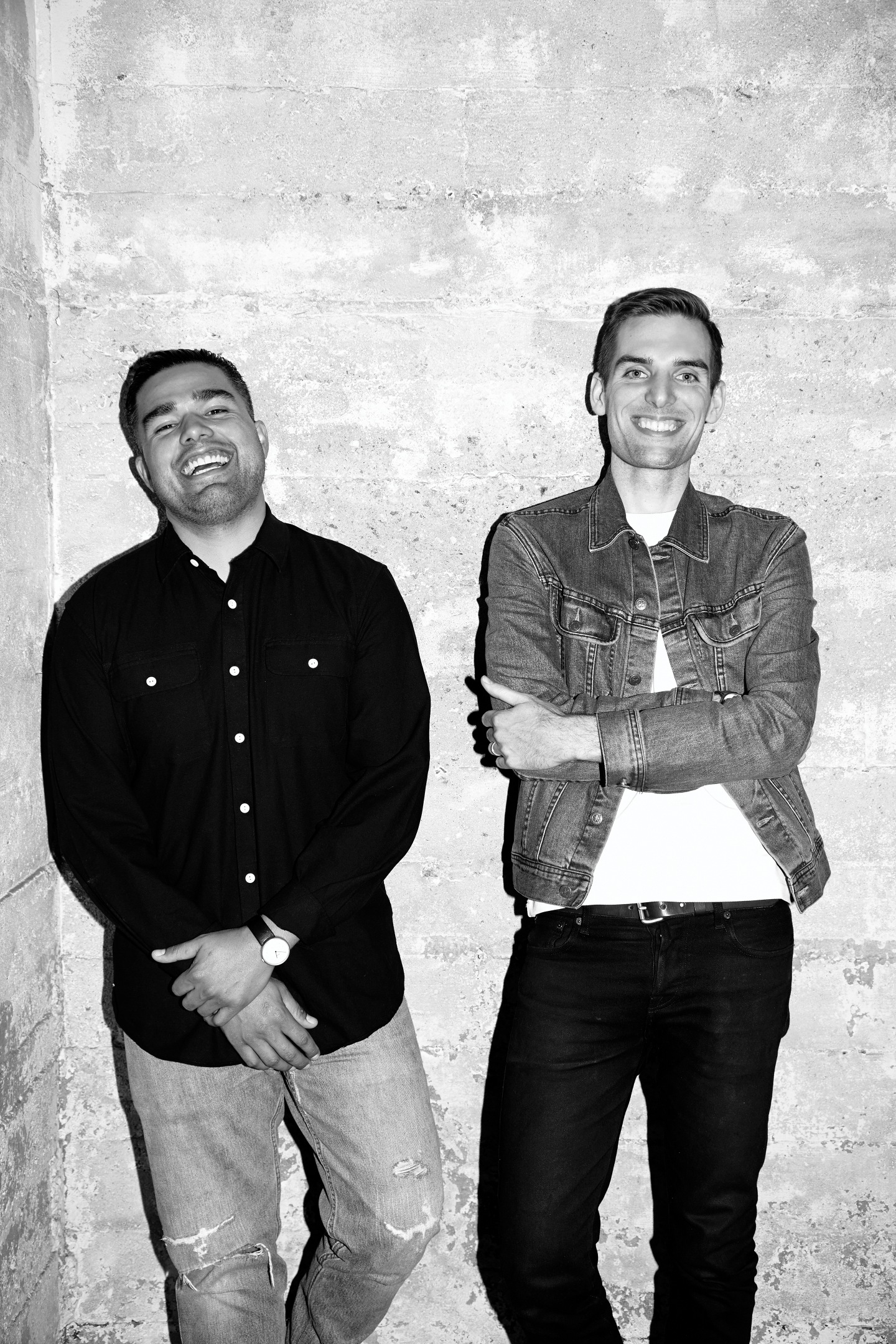 RAMÓN CORONADO: We like to think of our job as being to help show people who they really are. With Drake, we were showing his true self by setting the brand guidelines for him and OVO—for their photography, composition, single art, website, email, typography. In OVO's case, it was really like breaking the owl apart. Can we just use the head? Can we make it more minimal? Can we invert it? It's about playing with all of the elements and exploring and seeing all the legs a brand has.
RAKE: We aren't production designers, so with Drake or Nike stuff, we might see one tiny piece of our proposal—like a letter form or color or something like that—in the final product. Maybe that's the only thing that makes it through from what you design. There's a part of it that's like, "I worked so hard and all that came through was a tiny detail." But then, on the other hand, that tiny piece was probably a big decision, and that came from me and it's now part of this thing that's bigger than me.
Graphic design is weird because there's a part of you that's an artist and there's a part of you that has a real understanding that you're doing commercial work. Designers don't sign their work, and you have to learn not to have an ego. Like a music producer, in our world you're nothing without all the other people involved, whether that's the client or the photographer or the web developer or a friend that introduces us to the clients. There are so many pieces that come into making what people see in the end.
CORONADO: The work all evolves. It starts with a little book design or a little magazine spread to working with restaurants and to now these big global brands like Nike. We've done so many projects that we've never been able to show or talk about that we are super proud of. It does kind of suck a little bit to not be able to show it off. But to be behind the scenes, that is part of our role when we work with these brands.
Update 4/19/2016: This story has been edited for clarity.