Rostam: "Maybe It Could Have Been Different From The Beginning"
After leaving Vampire Weekend, the songwriter and producer is making moves at his own pace.
In Rostam Batmanglij's Echo Park backyard, past a wooden deck shaded by two trees sagging with grapefruits and avocados, is a small recording studio. When Batmanglij moved here, he filled the space with racks of acoustic guitars, analog keyboards, a vintage drum kit, a Pro Tools setup, speakers, lots of sunglasses, and a desk scattered with clementine-colored portable hard drives. The walls were already white, but he brought in a white L-shaped couch and a white carpet because he'd heard that Yoko Ono has a room just like it in her apartment.
Batmanglij moved to Los Angeles in 2014, when he was still the co-songwriter and main producer of Vampire Weekend, one of the bands that has defined New York indie music after emerging from Columbia University in 2007, burbling with clever ideas and a culture-grafting approach to rock. Sitting in the studio, I ask the 32-year-old why he swapped his loft apartment in DUMBO for a leased Craftsman on the Eastside. "I realized I was going to spend a lot of my life in studios," he says. "I didn't want to do that in a windowless one."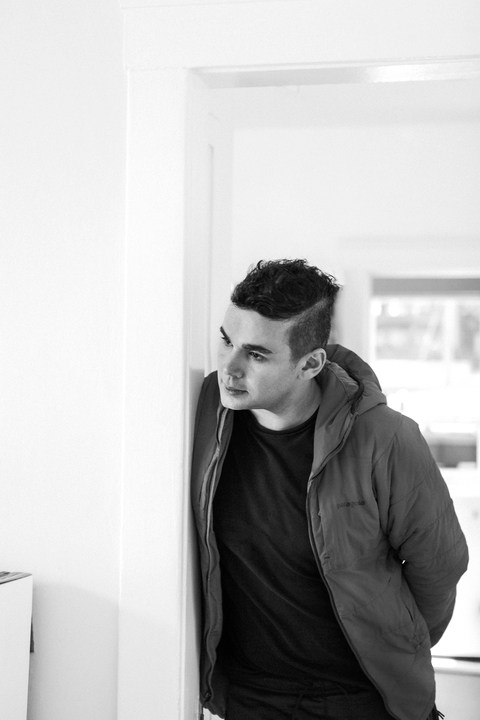 In January of this year, Batmanglij released the dual single of "EOS"/"WOOD," his first under the name Rostam. The songs are delicate compositions, a balance of airy atmospherics, straightforward percussion, and plaintive singing—more ambient and tender than Vampire Weekend's slowest jams, but just as catchy and smartly arranged. Twelve days later, he announced via Twitter that he was leaving the band, but kept open the possibility to continue working with Ezra Koenig, Vampire Weekend's frontman and other principal songwriter. When Batmanglij briefly lets our conversation turn to his departure, the pauses before his sentences get noticeably longer. He explains that even during the band's start, there was talk of him only writing and recording, and not playing live. "It made less sense back in those earlier days," he says. "Maybe it didn't, maybe it could have been different from the beginning. I don't know."
Batmanglij grew up in Washington D.C. as the son of two Iranian immigrants—his mother is a celebrated cookbook author and his father is the co-owner of the company that published her. He started taking guitar lessons at 13 to learn the songs that were in rotation on his local alt-rock station. Once he realized he could basically figure out how to play anything on his own, he convinced his teacher to spend the lessons explaining music theory. By 15, he'd already begun experimenting with home recording, trying to put together Dr. Dre-influenced beats in the music recording software Reason, but it wasn't until he met Koenig in college that he joined his first band.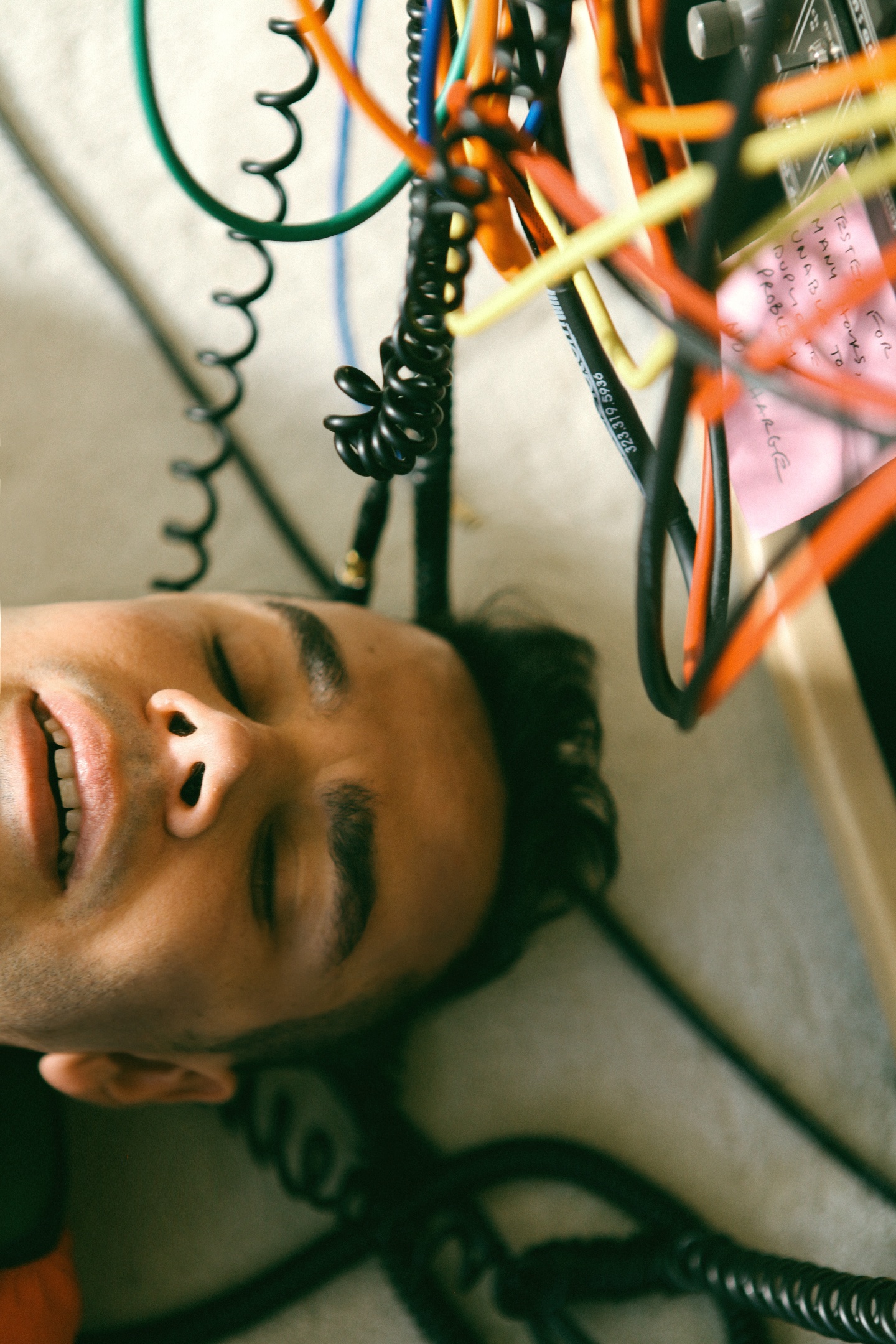 Even as a member of Vampire Weekend, Batmanglij always had outside pursuits. In 2009, he made a catchy, unjustly slept-on record with Ra Ra Riot vocalist Wes Miles under the name Discovery. More recently, he's produced understated and intoxicating songs for artists like Charli XCX and Santigold, singers who flirt with big-time pop stardom but would rather stay true to their own weirdness. He points to the spot on his carpet where Carly Rae Jepsen sat to record the first verse from "Warm Blood," the palpitating heater from last year's cult favorite E•MO•TION. It all fits into his sensitive aesthetic, which tends to pair profound melancholy with indie-pop whimsy.
But Batmanglij quietly deflects the idea that he came to Los Angeles to join the pop music industry. "As a producer, I don't think that's my path," he says. "I'm more of someone who connects with the artists. I like writing with the artists, not writing for them." For now, Batmanglij seems comfortable not knowing what's next. A couple of weeks after our talk—during which he tells me that live performance isn't a primary interest to him right now—it's announced that he'll open for Brian Wilson in Brooklyn this June.
Before I leave, Batmanglij says he recently finished recording a collaborative album with Hamilton Leithauser, the former lead singer of The Walkmen. As a longtime admirer of the natty rock band, Batmanglij says he's spent 10 years thinking up ideas of how he'd like to hear Leithauser sound. He swivels over to the computer and plays back a track that has Leithauser crooning like a Hollywood cowboy over what could be the theme to a Cinerama-sized western. "That's something that's fun for me to do, to make the singer into the superhero version of themselves, make them sing stuff they don't want to sing, get them to nail it," Batmanglij says, forever a collaborator, even when he's on his own. "Then they're happy, I think."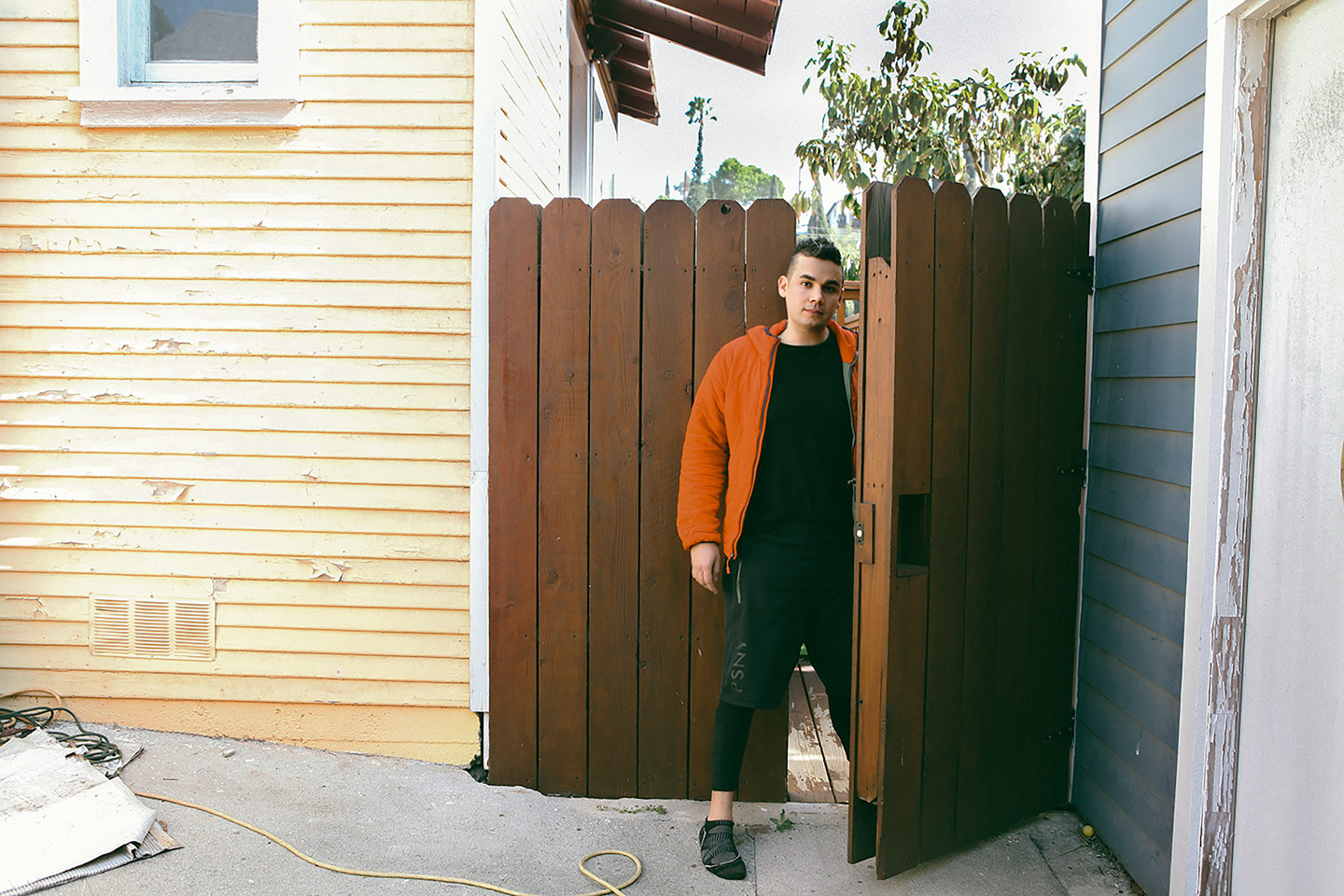 From The Collection:
GEN F