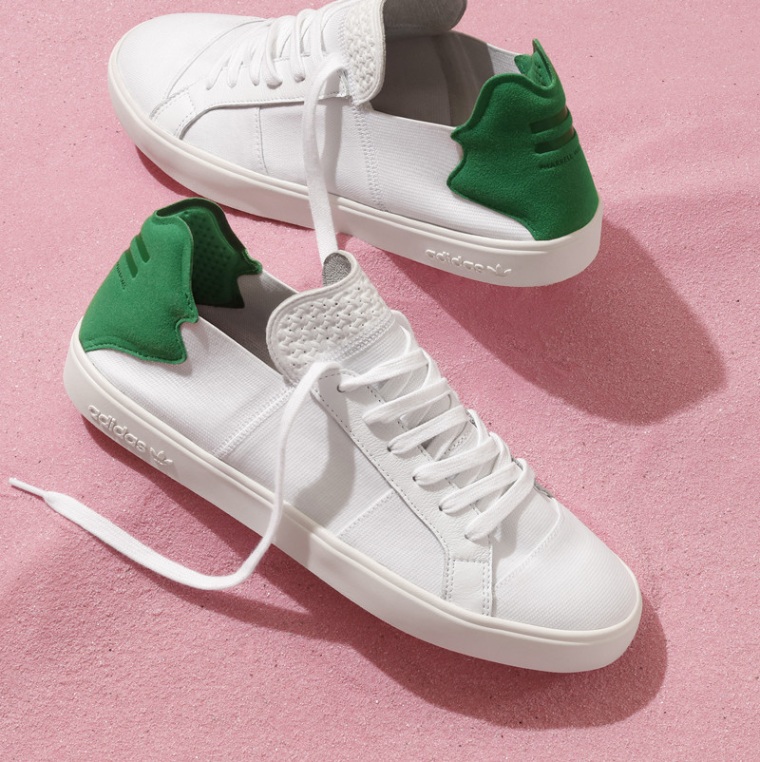 Pharrell has teamed back up with his longtime collaborator Adidas Originals for spring 2016, dreaming up a small but tight collection entitled "Pink Beach." While we haven't gotten a close look at the apparel component just yet, High Snobiety reports:
May 5 sees the collection's embroidered shirt and short combo drop, appointed in crisp olive green and adorned with Pharrell's distinctive designs. Accompanying this is the collection's "Love Frequency" blouson (a sport jacket tapered at the wrists and waist), available in black with the code 528HZ embroidered on the back after the famous frequency said to create healing vibrations for the mind, body, and soul.
What we have gotten a good look at are the shoes anchoring the collaboration, and they're irresistibly sunny. Our favorites are a low-cut lace-up pair elevated by a textured tongue and an abstracted heel patch that disrupts their otherwise tame silhouette. That pair has a more avant-garde counterpart as well: a high-rise slip-on with space age vibes. There's also printed options, to go along with the more colorful apparel offerings. Look for the shoes May 5, and keep your eyes peeled for an extended drop May 12.