6 Young Playwrights Ushering In The Future Of Theater
How the bold work of these six young dramatists is cultivating a new path for the theater.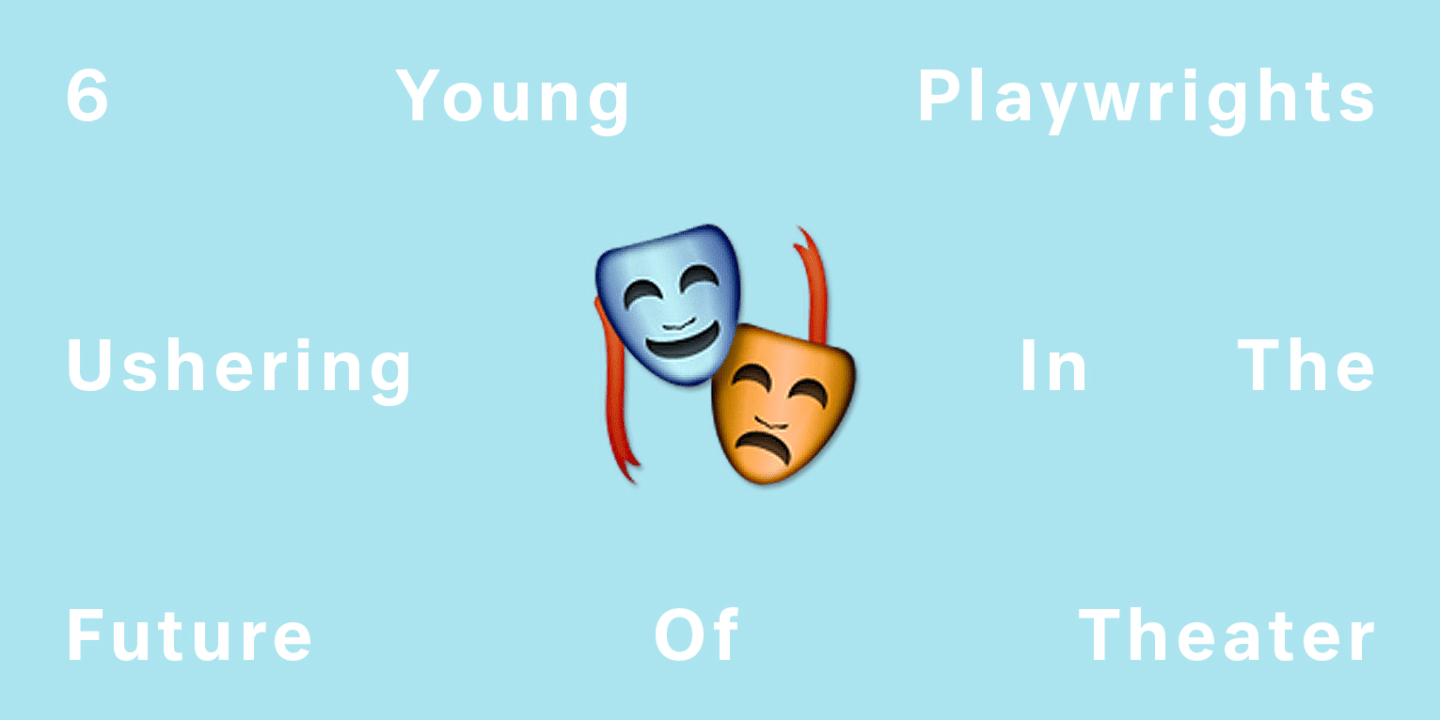 Last Tuesday, Lin-Manuel Miranda, the 36-year-old Nuyorican playwright, won the 2016 Pulitzer Prize for Drama on the occasion of his latest paean: Hamilton, the conceptual Broadway musical about Alexander Hamilton, the first U.S. Secretary of Treasury. The Pulitzer committee deemed Miranda's play a "landmark" about "the gifted and self-destructive founding father whose story becomes both contemporary and irresistible." The hip-hop musical has undergone a reception like no other play that has made its way to Broadway's storied stage: unrivaled critical acclaim ("This is a show that aims impossibly high and hits its target," the New York Times wrote), weeks and weeks (and weeks!) of sold-out shows, and a chart-topping soundtrack.
Just eight months after Hamilton opened on West 46th Street, Danai Gurira's Eclipsed made its historic debut one block over: it became the first Broadway play written, directed, and starring exclusively African women. As I sat in the audience of the Golden Theatre two Sundays ago, it was clear Gurira's cast—which stars Academy Award-winning actress Lupita Nyong'o; though anyone who's seen it will tell you Pascale Armand's tragicomic performance as Bessie steals the show—were meant to tell this story at this time. A play that offers no easy answers, Eclipsed follows the lives of five Liberian women during the 2003 civil war. It is a play, like Hamilton, that arrives during a pivotal moment in history. "Just as the Jewish play did in the 1940s, and the gay play in the '80s," New York magazine critic Jesse Green wrote in early March, "stories about race especially—and also gender, class, and other knotty subjects—are emerging as an important engine of even commercial theater."
Green's right, too. This moment feels special and somehow wonderfully fated. Below are six relatively young playwrights who are helping to usher in a new era in theater.
---
1. Katori Hall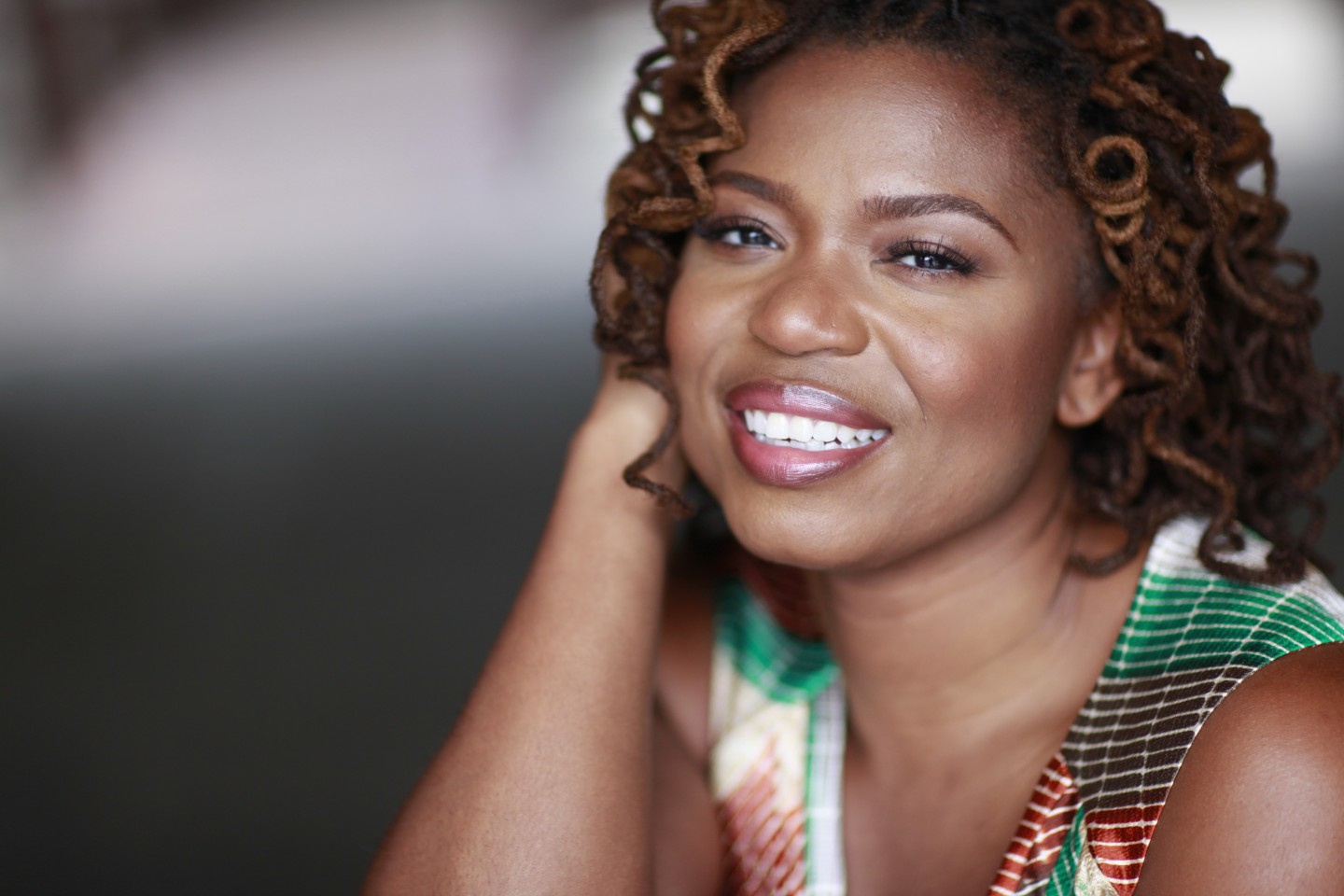 Originally from: Memphis, Tennessee
Notable plays: Hoodoo Love, Saturday Night/Sunday Morning, The Mountaintop, Hurt Village
Accolades: Olivier Award, two Lecomte du Nouy Prizes from Lincoln Center, Signature Theatre residency
"I had quite a lot of fear when I came to the page, I wasn't too sure I could do it," Katori Hall told The Paris Review of her 2007 debut work, Hoodoo Love. Similar anxieties plagued Toulou, the show's heroine, who makes her way through a 1930s Memphis landscape tormented by disloyalty, blues music, and sexual violence. Since Hoodoo Love's premiere, Hall, who was mentored by acclaimed dramatist Lynn Nottage, has gone on to stage a number of celebrated plays, most notably The Mountaintop, a close-to-the-heart portrait of Martin Luther King's last hours on earth; it debuted in London in 2009 and later opened on Broadway in 2011. Set entirely in Room 306 of the Lorraine Motel on the night before King's assassination, the well-known civil rights activist interacts solely with Camae, a black hotel maid. The Independent called the play's original run "wondrous" and "heartbreaking." Hall's many plays are built around themes of black love, loss, displacement, and community. In the decade since Hoodoo Love's first performance she has stayed true to her mission statement: "Write myself into existence, write black women, put them on stage."
2. Joshua Harmon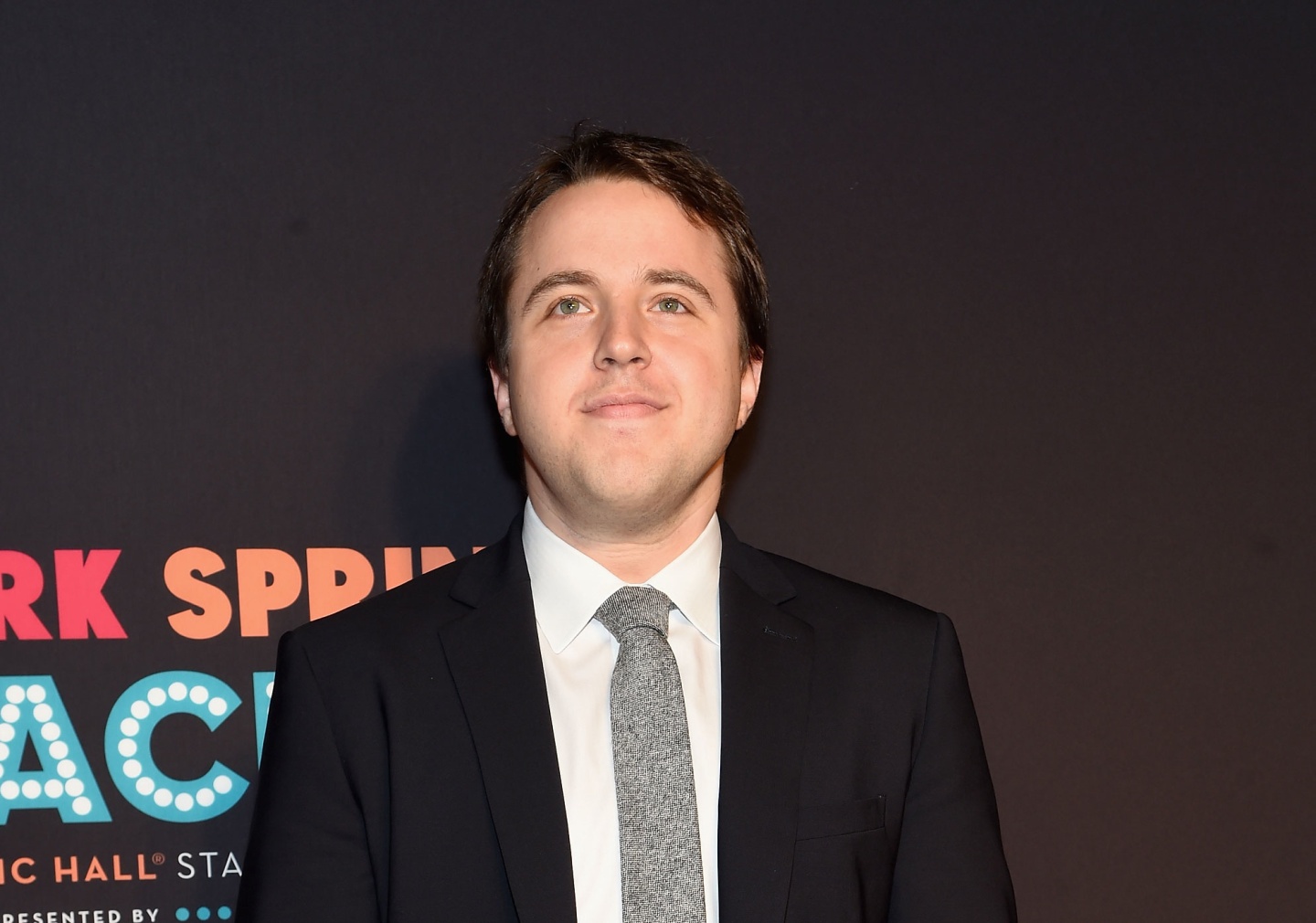 Originally from: New York City, New York
Notable plays: Significant Other, Bad Jews
Accolades: Outer Critics Circle nomination, Lucille Lortel nomination
Maybe the trick to great theater is that, on some level, the subject matter at hand should be difficult for the audience to digest. At 32, Joshua Harmon has already had two Off Broadway hits that have asked tough questions and offered even tougher answers. Which is to say: life's gray areas—issues surrounding fraught, uncertain, anxious humanness, with a hint of underlying darkness—have proved to be Harmon's sweet spot. In one sense, Harmon's plays ask audience members to extend a sort of faith; he wants you to believe in his mission and direction even when it may not be fully clear. Themes of romance, history, and religion, in addition to questions surrounding cultural identity, permeate throughout scenes bound by tension and hysterics. "I think the trick is actually to be extremely, extremely specific," Harmon told BuzzFeed last July. "An 85-year-old Christian woman is going to have a better chance of relating to [Jordan, the main character in Significant Other,] if he's really specifically a gay Jew in his late twenties in New York City, as opposed to just some guy. Specificity is crucial."

3. Stephen Karam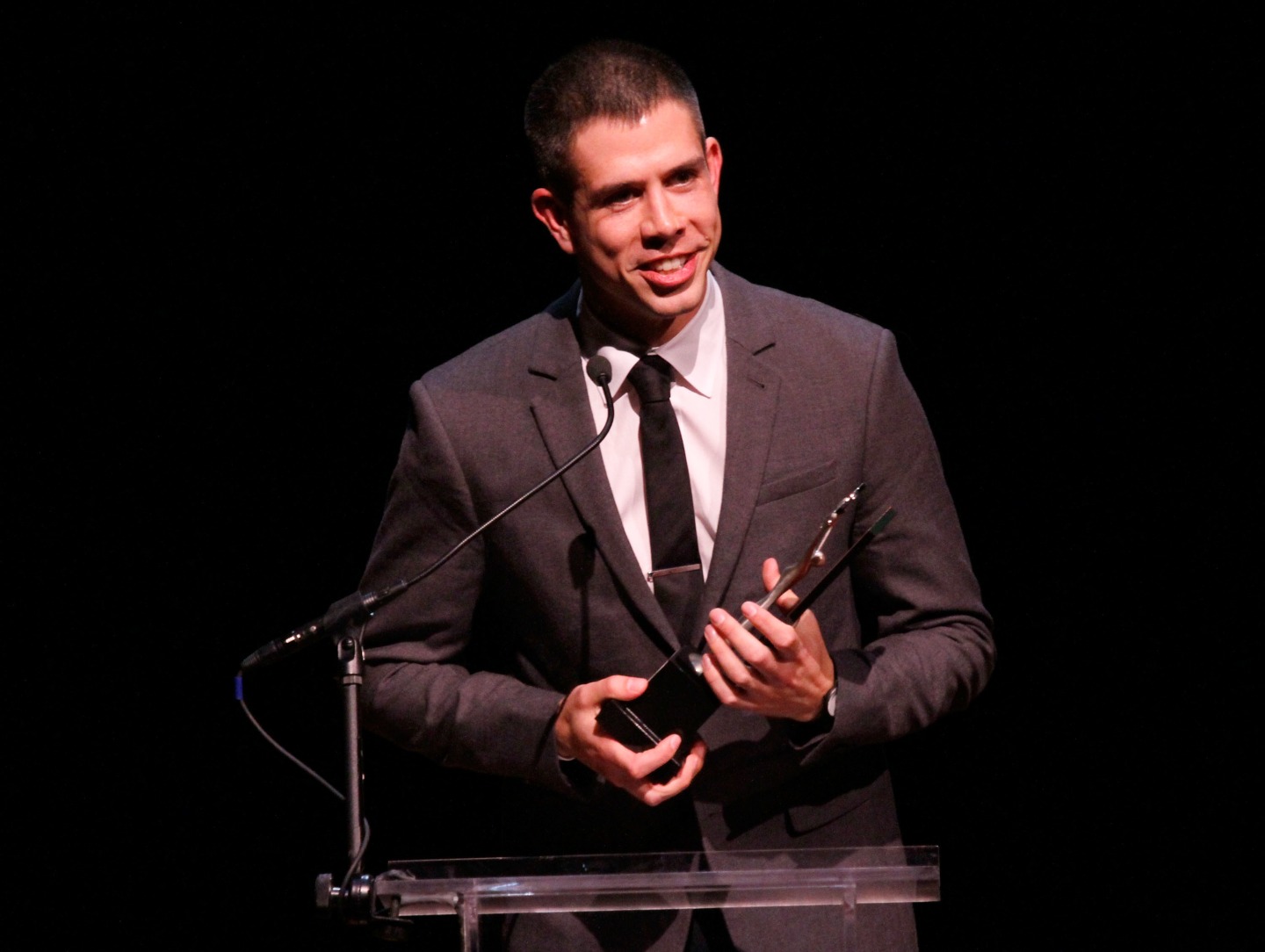 Originally from: Scranton, Pennsylvania
Notable plays: The Humans, Sons of the Prophet, columbinus, Speech & Debate
Accolades: two-time finalist for the Pulitzer Prize for Drama (2012, 2016), New York Drama Critics Circle Award, Outer Critics Circle Award
Last September, a headline in the New York Times peered into the soul of Stephen Karam's incisive characters: his plays often handle "anguish as a laughing matter," the paper declared. The pronouncement came in the middle of what has turned out to be a remarkable run for Karam, the Brown University-educated playwright who juggles morality, trauma, and the psychological weight of family in his work. His most recent play, The Humans, follows the lives of the Blake family over Thanksgiving in a small Chinatown apartment, and has been called everything from revelatory and powerful to "sneakily unsettling" (a good thing!). To cap it off, The Humans was listed as a finalist for the 2016 Pulitzer Prize for Drama. "At talk-backs, I've been asked: Why did you have so many terrible things happen to one family?" Karam said in an interview last year. "And I think: What family do you live in?" What's more modern than that?
4. Polly Stenham
Originally from: London, England
Notable plays: That Face, Tusk, No Quarter, Hotel
Accolades: Critics Circle Award, Charles Wintour Award
"Just do it, just sit down, just do it," U.K.-based Polly Stenham said about playwriting in an interview with the National Theatre in 2014. "Finish it. That's the main thing. It's so easy to abandon." It was the same sensible grit that pushed Stenham to write and stage That Face by the age of 19. The breakout play—a dark, family rollercoaster of a production—debuted to wide praise, and earned the young writer a reputation among her generation. But that was 10 years ago, and in the years that separate That Face from her later work, Stenham has explored a melody of subjects and issues. In stagings of No Quarter and Hotel, she addressed themes as varied as colonialism's lingering effects, love, politics, parenting, and the boundaries of kinship. "I would say, get to the end. And then start again," she said in that same interview. "To not be afraid, or shy of the process [of writing], to sort of treat it like painting or building something—that there should be mess and joy in it."
5. Jackie Sibblies Drury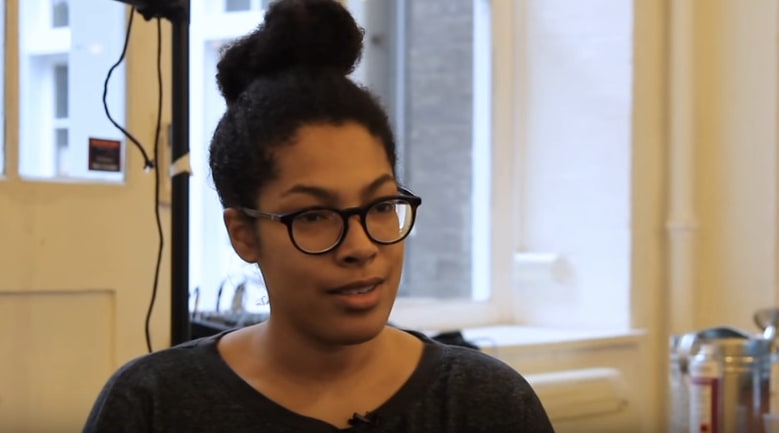 Originally from: Plainfield, New Jersey
Notable plays: Really, Social Creatures, and We Are Proud to Present a Presentation About the Herero of Namibia, Formerly Known as Southwest Africa, From the German Sudwestafrika, Between the Years 1884-1915
Accolades: OBIE Award
Jackie Sibblies Drury likes to confront stereotype and defy category in her productions, which range from the bracingly on-point 2012 metawork, We Are Proud to Present a Presentation About the Herero of Namibia, Formerly Known as Southwest Africa, From the German Sudwestafrika, Between the Years 1884-1915 (it probes the question: how do you properly stage politics—cultural and otherwise—in theater?) to 2013's zombie horror ensemble Social Creatures. The question of race, more present a signifier in some plays than in others, also threads her catalog together. "The way that we talk about race now, and the way that we deal with racism, is by not talking about it or not dealing with it, or feeling like we've already sort of dealt with it," she said in a past interview, "and I think that that can be really damaging." Fortunately, Drury wants to keep this conversation aflame.
6. Branden Jacobs-Jenkins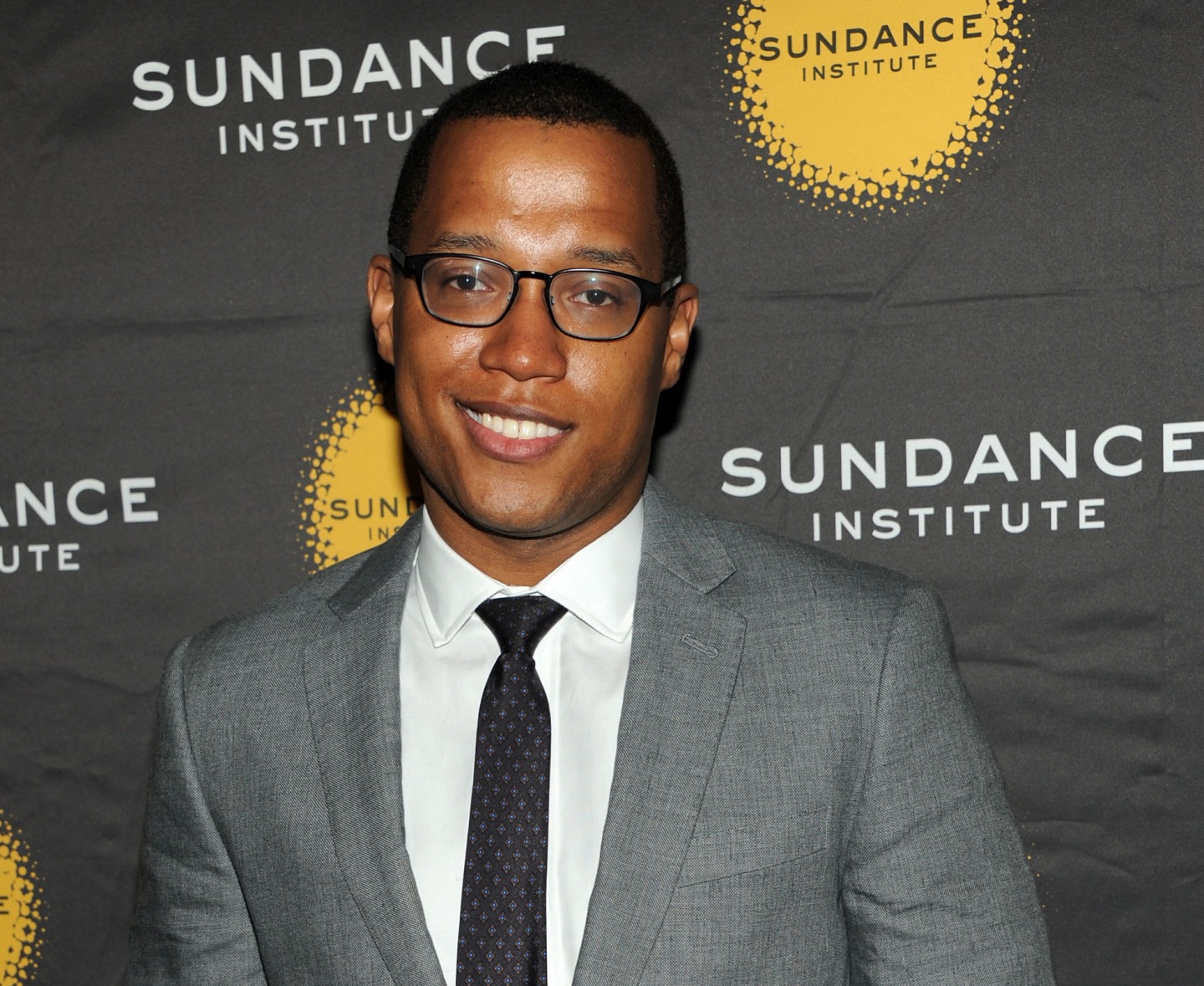 Originally from: Washington, D.C.
Notable plays: Neighbors, Appropriate, An Octoroon, Gloria,
Accolades: Pulitzer Prize for Drama finalist (2016), OBIE Award, Helen Merrill Award, Windham–Campbell Literature Prize
The plays of Branden Jacobs-Jenkins are so deceptively and subversively dark, funny, and piercing that, by show's end, one is often left with the feeling of: What the fuck just happened? His first play, Neighbors, dealt with one of our great American sins: minstrelsy. It revolves around a black family (in blackface) who come to a head with their white neighbors. It was a conceptual take on what it means to "wear" another identity, and it ultimately asked: What is blackness, really? A former member of the editorial staff at The New Yorker, Jacobs-Jenkins has generated an unrivaled run in the recent years: he staged three productions from 2014-2015 alone, one of which, Gloria, was a finalist for the 2016 Pulitzer Prize for Drama. "A play of wit and irony that deftly transports the audience from satire to thriller and back again," the Pulitzer committee said of the performance. Even better: Jacobs-Jenkins was just awarded a Signature Theatre residency, and will stage Everybody, which is being described as "a modern riff on one of the oldest plays in the English language," in January 2017. Oh boy.