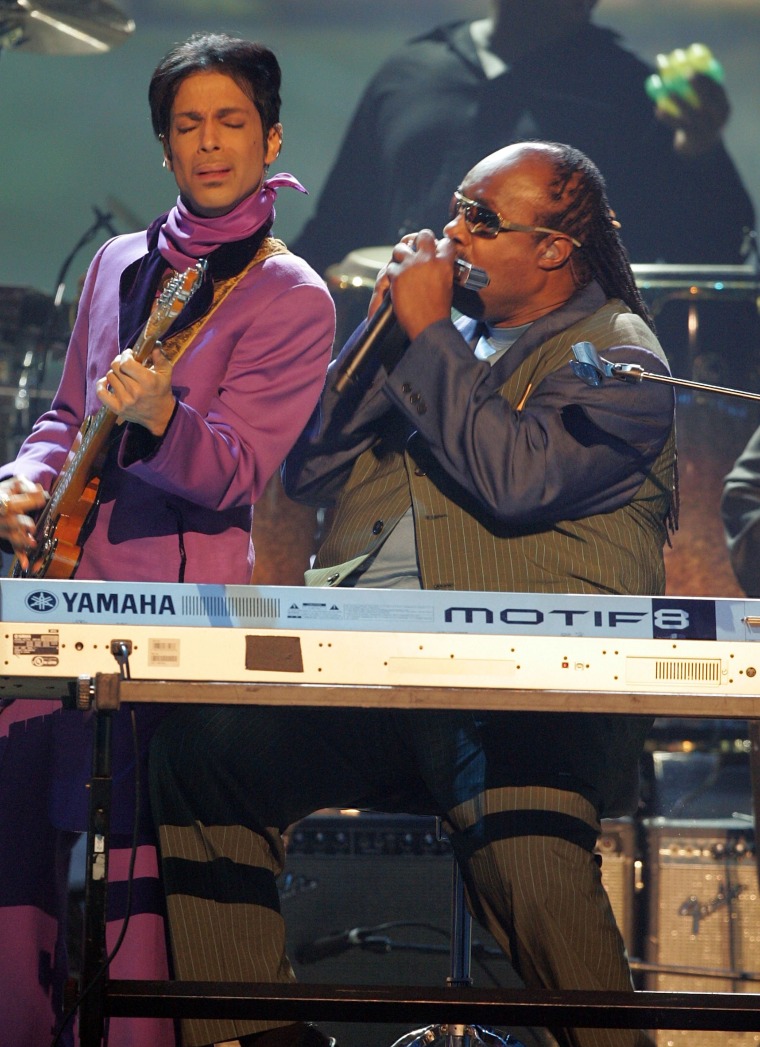 Stevie Wonder has shared a Prince tribute with Rolling Stone. The artist mourns his friend, calling him "so inspired, and so inspiring. He was kind, he was disciplined and he knew where he wanted to go." He also had very high praise for the man's music: "Prince's music was so picturesque that even I could see it."
Wonder says that in their last conversation, he and Prince discussed the rancorous state of American politics, and what they could do to rectify it.
When Prince and I spoke last, we talked about how we needed to fix this world. All this bullcrap about getting our country back and 'Make America Great Again'—it's always been great. We just have to stop people filling their minds with lies and prejudice and open them up to the possibilities.