Metahaven Is Breaking The Propaganda Machine
The politically minded Dutch design collective explore truth and lies in the internet era in new installation project, The Sprawl.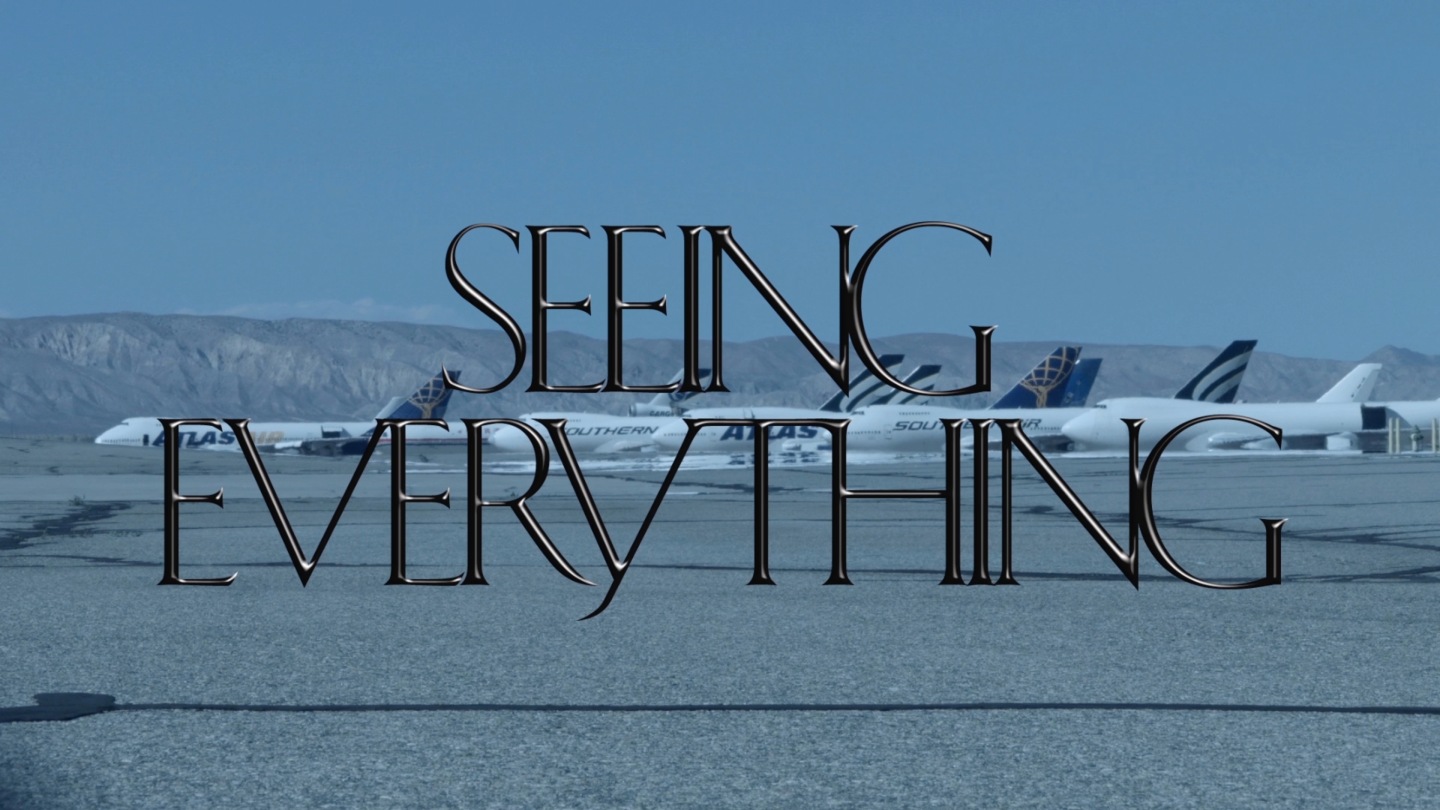 On July 17, 2014, Malaysia Airlines Flight 17 was shot down by a missile on its way from Amsterdam to Kuala Lumpur. It crashed in eastern Ukraine, in a region fraught with conflict: pro-Russian, anti-government groups had been engaged in armed battle with Ukrainian forces since the spring. The plane's 15 crew members and 283 passengers, mostly Dutch and Malaysian vacationers, all died. The Russian government blamed Ukraine. Ukraine said Russia was behind the attack. A criminal investigation, led by the Dutch, is ongoing.
Seven days after the crash, on July 24, 2014, WikiLeaks tweeted a link to a YouTube video, along with a description reading, "Rebels complained back in June that #Ukraine was using passenger jets as human shields." In the video, a woman identified as "Elena," standing in the eastern Ukrainian city of Sloviansk, alleged that Ukrainian forces were provoking pro-Russia separatists to shoot at airliners. Or so I am told by Daniel van der Velden of politically minded Dutch design collective Metahaven, as the YouTube account that was hosting the video has been deleted. (A copy can be found here.)
The WikiLeaks tweet fascinated van der Velden and Metahaven co-founder Vinca Kruk, who together have written a string of books that explore the politics of graphic design—including 2015's Black Transparency—and worked on projects with the aforementioned WikiLeaks (a 2011 series of designed merch to help them fund their operations) and L.A.-based artists Holly Herndon and Mat Dryhurst (ideas and visual materials for Herndon's album Platform), amongst others.
Van der Velden believes WikiLeaks posted the tweet as a means through which to support alternative explanations about who downed Flight 17, and why. "At the far end of transparency, you enter into a kind of medieval trapdoor theory where everything can be questioned," he tells me over an intermittently fuzzy Skype call from the pair's Amsterdam office.
"At the far end of transparency, you enter into a kind of medieval trapdoor theory where everything can be questioned."—Metahaven
The Malaysia Airlines Flight 17 thread was one of many such examples that Kruk and van der Velden pulled in the germination stage of The Sprawl, a new video-based project that's akin to a digital diorama of propaganda on the internet today. With both wit and unease, it explores the proliferation of internet-based propaganda today and its impact on both individual lives and the wider geopolitical landscape.
As its name suggests, The Sprawl's form does not submit to easy categorization. In late January, a feature-length version of it premiered at Rotterdam International Film Festival, and will be on view at Polish film festival Docs Against Gravity later this month. But The Sprawl also exists as a five-channel video installation that is on display at San Francisco's YBCA and Warsaw's MoMA; this weekend, it opens for a three-week run at the U.K.'s Brighton Festival. A third version of The Sprawl launches today as a YouTube channel and a website, which features, amongst other works, short videos that Metahaven calls "shards"—some of which are premiering today on The FADER.
These are a few of the things that exist in The Sprawl: an audio recording made by the Ukrainian Security Service that was supplied to the Dutch police investigating the Malaysia Airlines Flight 17 crash; talking-head scenes with journalist Peter Pomerantsev, artist and theorist Maryam Monalisa Gharavi, and academic Benjamin H. Bratton; grainy "citizen journalism" videos from the Bahraini uprising of 2011, which Gharavi uses to dissent how the uprising's narrative was effectively "erased" in mainstream media; studio shot clips of actors gazing at screens amidst plumes of smoke; and passages from Russian literature, including a poem by Anna Akhmatova and an extract from Leo Tolstoy's 1897 book What Is Art?, both read by a Russian narrator.
This non-linear and often context-free combination of cinematic, documentary, and internet-y devices makes for a mind-prodding watch, the kind that kicks off late-night scrolling that lands you down a thousand rabbit holes. Each scene is mediated by either an ambiguously emotive score by U.K. producer Kuedo, who tells me that Metahaven allowed the music the rare opportunity to help inform the video edit, or graphic overlays of shapeshifting colored blocks that by turn obscure and reveal the on-screen action, or sometimes both. Yet for all its vivid yet disorientating storytelling, the responsibility of the narrative arc ultimately lies outside the frame—at the fingertips of the viewer. The Sprawl is less concerned with what "the truth" is, and more interested in the impact that the internet's avalanche of conflicting truths has on the reality we experience, both individually and collectively.
The Sprawl's tagline is "propaganda about propaganda," and its third manifestation—dropped like breadcrumbs across YouTube—is the one that feels closest to the spirit of the project; its fragmentation is a reflection of the way we half-see, half-read, half-understand the world in these hyper-distracted times. But what does propaganda even mean today?
"I used to think that propaganda was about persuading people. Jacques Ellul who wrote the classic study of propaganda in the 1960s, French philosopher, called it mass persuasion. He didn't say propaganda was good or bad, he said it was a part of modern society, a part of technological society, a part of mass industrialized society, whether it's getting people to wear condoms or to get them to become Maoists. Soviet propaganda used to be, 'Believe in communism, Moscow is the shining beacon on the socialist hill.'"
"Now it doesn't seem to be about that. It's just about deconstructing the other side, disrupting Western narratives, of any sort. There's a steady stream of disinformation whose purpose seems to be to sort of undermine the very idea that truth is provable."—Peter Pomerantsev, The Sprawl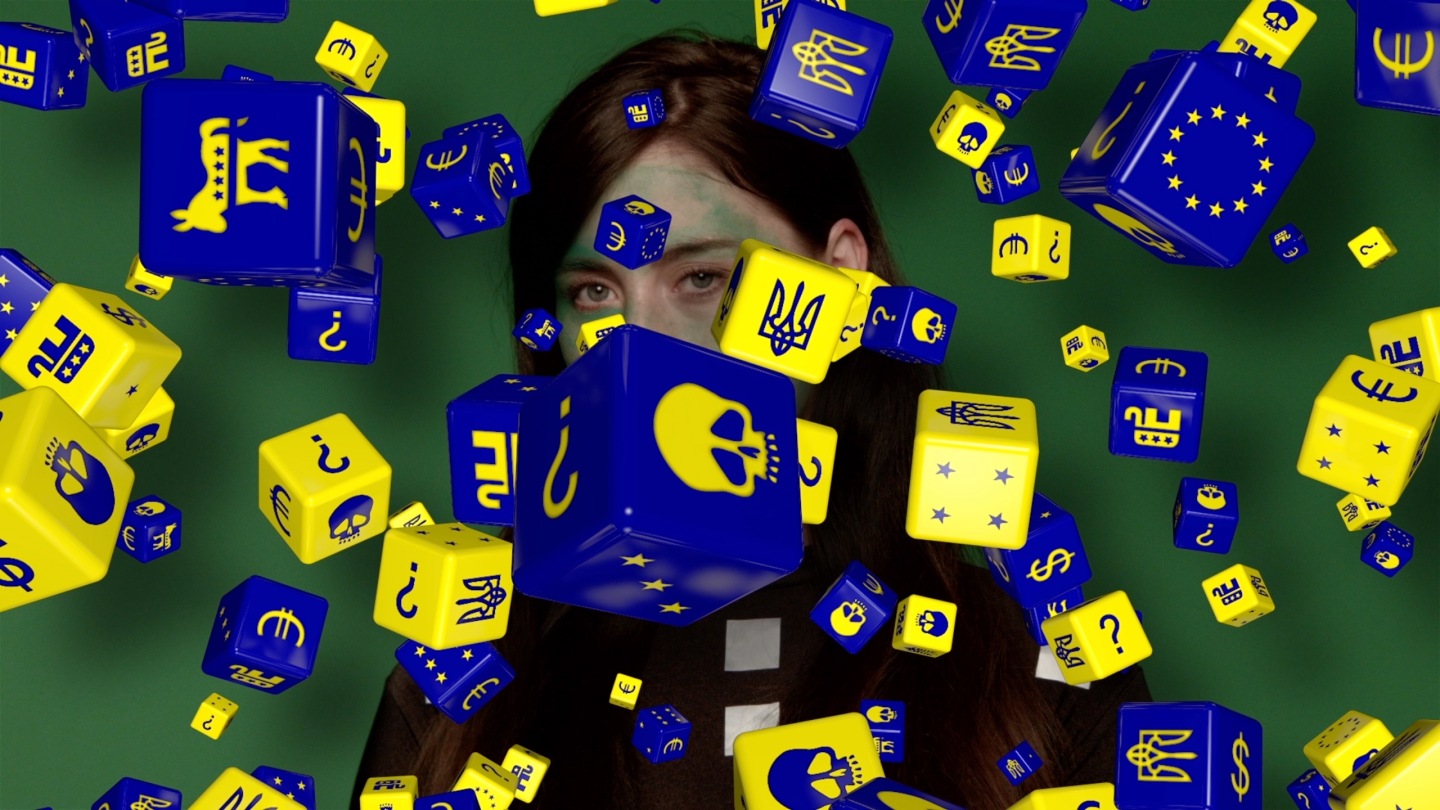 "[Metahaven] represent this new generation of artists, activists and politicians everyone talks about, such as Anonymous, Syriza, unMonastery, and others," says Juha van 't Zelfde, the artistic director of not-for-profit arts and technology organization Lighthouse, which co-commissioned The Sprawl with U.K. arts funding body The Space. "[They] are trying to come to terms with our predicament, renegotiate what is important to save, and collaboratively figure out what the best way forward is out in the open."
Curiosity has informed Metahaven's practice since the very beginning. The pair first met in Rotterdam in 2004, when they collaborated as researchers on a rather unusual project that van der Velden had initially started at Jan van Eyck Academie in Maastricht with "the idea in mind of a self-conscious fictionalized parallel to design practice." The Sealand Identity Project involved the creation of branding materials like "a series of symbols, coins, stamps, and logos" for Sealand, a self-described "independent sovereign state" established in the late '60s on an old military base in the North Sea, which had originally been built by the British government during World War II. When the family that "ruled" it was forced to look for a cash injection, Sealand rose to infamy in 2000 as a short-lived "data haven" (you can read the full story in Metahaven's 2010 book, Uncorporate Identity). In short, Sealand checked off many of the boxes that would go on to shape Metahaven's practice: it asked questions about the role that design plays in geopolitics, it embraced the internet, and it captured the imagination in the most vivid of ways.
"Metahaven are trying to come to terms with our predicament, renegotiate what is important to save, and collaboratively figure out what the best way forward is out in the open."—Juha van 't Zelfde, Lighthouse
By 2007, Kruk and van der Velden were working together full-time as Metahaven, operating as something in-between a think tank and a design studio. Aesthetically, the pair share a fondness for punk, sci-fi, and Gothic design elements, as well as the branding of obscure internet cafes, but, in their hands, design takes on an active, almost-conscious role.
"'Design'—the art, science, or business of representing others visually—serves the dreams of the commissioner. And when there are no dreams, practical goals will do. Can design itself, however, dream? In the human mind and body, dreams play an essential role in 'post-producing' our lived experiences. Thus, can design, devoted as it is to life, still be healthy and self-repairing when it can't dream?"—Metahaven, Uncorporate Identity, 2010.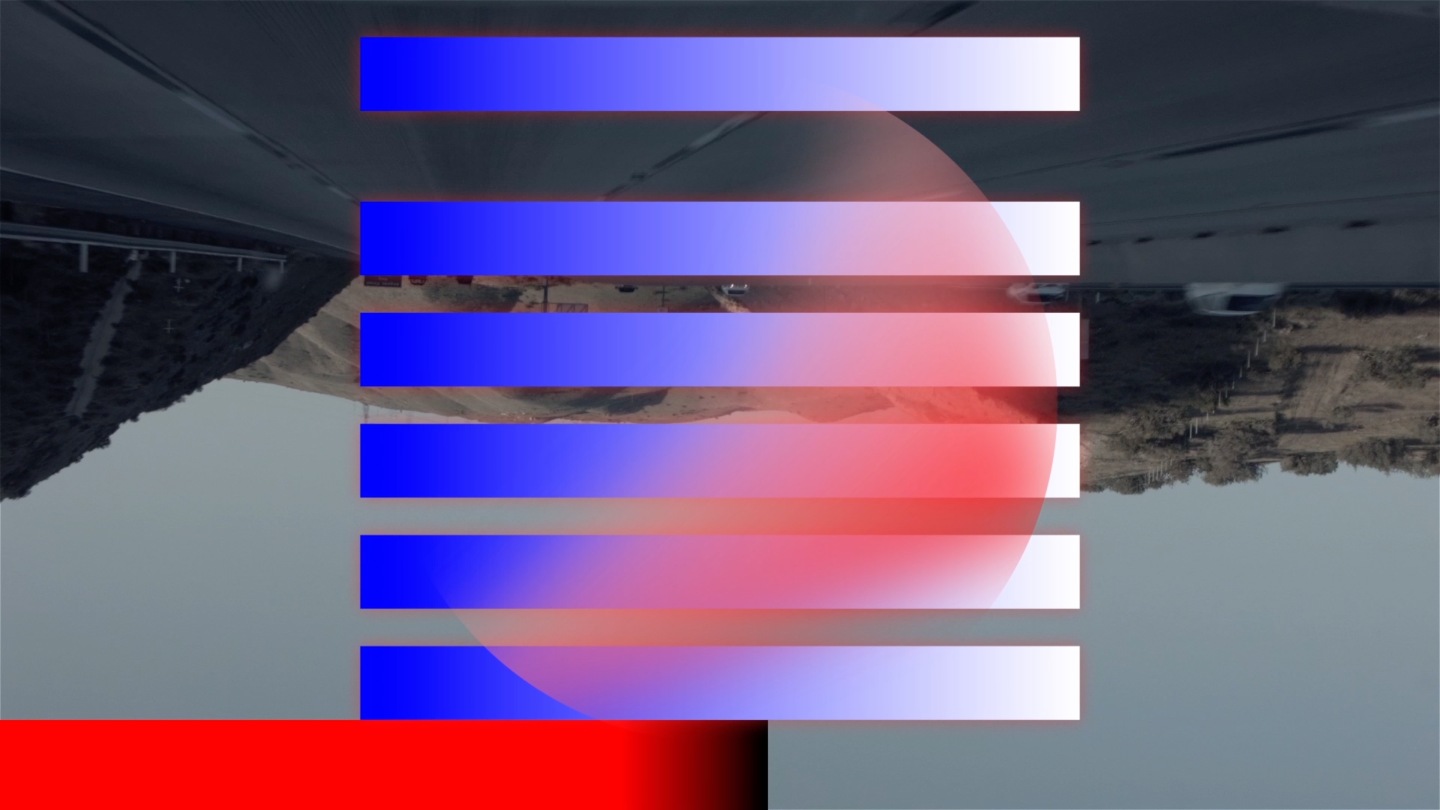 A couple of weeks after our initial Skype conversation, I speak to Metahaven again. This time, van der Velden is at Yale University in Connecticut, where he occasionally teaches (they both teach in the Netherlands and Switzerland), and Kruk is in Amsterdam.
We talk about the path that led them to their ethos, and they both cite 9/11 as a pivotal moment in awakening their political consciousness as designers. "It was a kind of terror crafted for the TV age," says van der Velden. It also coincided with the rise of a new era of propaganda made possible by widely available digital design tools, increasingly sophisticated camera phones, and, of course, high speed internet access; now anyone could make anything seem legit, skew the legibility of an image, or sow the seed of an idea online. Today, it's not just easy to design visual materials, some of the world's most powerful figures have embraced impactful visual language to further their agenda (see Trump and his wall).
"The idea that propaganda is something exclusively done by Russia and ISIS is something we completely disagree with," says van der Velden. "The west is just generally much better at concealing its wars—see drone strikes, the U.S.-backed Saudi offensive in Yemen, etc.—and reduce the visibility so that there is little-to-no ethical backlash."
While The Sprawl focuses largely on Russia and Ukraine, Kruk points out that they could in theory make a version about China or any other part of the world. By its very nature, The Sprawl could—desires to, almost—keep sprawling forever. One of the things they would've included in the current iteration had they not already finished the project, Kruk tells me, was a viral tweet about the Eiffel Tower's lights going out as a tribute to the victims of the Paris attacks in November 2015. In fact, the lights go out every night at 1 a.m. but the story was compelling enough for thousands of people to share it. On some level, van der Velden believes, we embrace disinformation because a world that looks and acts the way we want it to has obvious appeal. There's a "bubble of people" that believed the Eiffel Tower tweet, and "maybe some of them still believe it now," he continues. "It's like, how far do those bubbles go and when do they burst?"
As the journalist Pomerantsev alludes to in The Sprawl, one of the side effects of propaganda is a general sense of distrust. It follows that if you can't believe anything, you can't change anything. However, internet-age propaganda's aim is not only to disrupt its opponents and paralyze the public, it is also an end unto itself. Its purpose is to propagate, to sprawl, says Kruk: "It has a kind of energy that is perpetual, and the moment that it starts slowing down, [more] news stories are injected into it and it keeps on going." For all its self-serving characteristics, it's clear that Kruk and van der Velden have a cautious respect for propaganda, not least for the endless opportunities it provides for us to learn about one another and ourselves. After all, says van der Velden, "an internet where everything is officially qualified and certified is also an internet where everything is dead."