Darkstar Chop Up The Invisible And Jessie Ware's Ballad "So Well"
The contemplative track gets an injection of gun sounds and bass.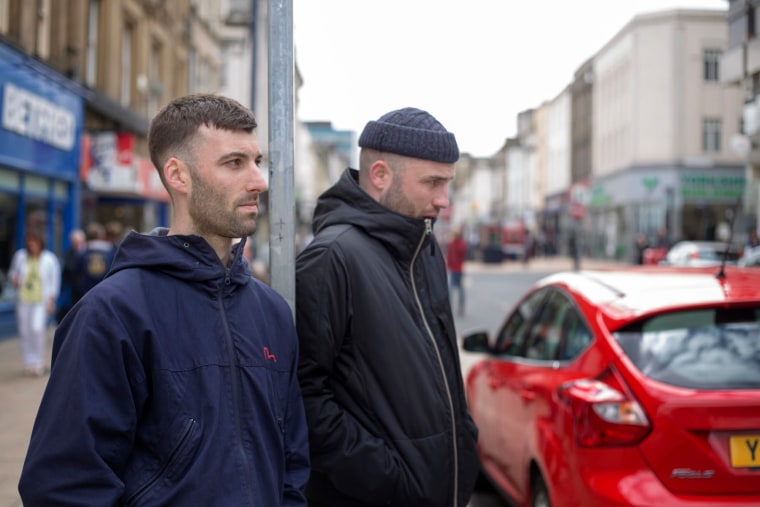 In the making of their second studio album Patience, London trio The Invisible have worked with a veritable who's who of the city's most exciting electronic and pop musicians, including Jessie Ware, Floating Points, and Rosie Lowe. The band—whose last album was 2012's Rispah, following their 2009 self-titled debut—announced the record by sharing its opening slow-burning ballad "So Well," which features Ware singing about the gradual demise of a relationship.
Enter Darkstar. With their characteristic touch that falls somewhere between sinister and humorous, the Warp-signed electronic duo inject some bounce into "So Well" on this official remix, chopping up Ware's vocal and interspersing it with the occasional cock of a gun. Over email to The FADER, Dave Okumu of The Invisible explained how they connected with Darkstar: "We mixed the album at [studio] Konk with [producer] Lexxx. Jamie Woon was starting to rehearse his live band upstairs, and Darkstar were creating in another room in the building. If we were lucky, Gwilym Gold might swing by and elevate the game with his flamboyant table tennis skills. It was a wonderful creative atmosphere.
"Darkstar's version is evidence that songs can withstand interpretation. I love how they've given the song new meaning by recontextualising it. Dark by name, dark by nature. Big up the north!"
Ninja Tune will release Patience on June 10.