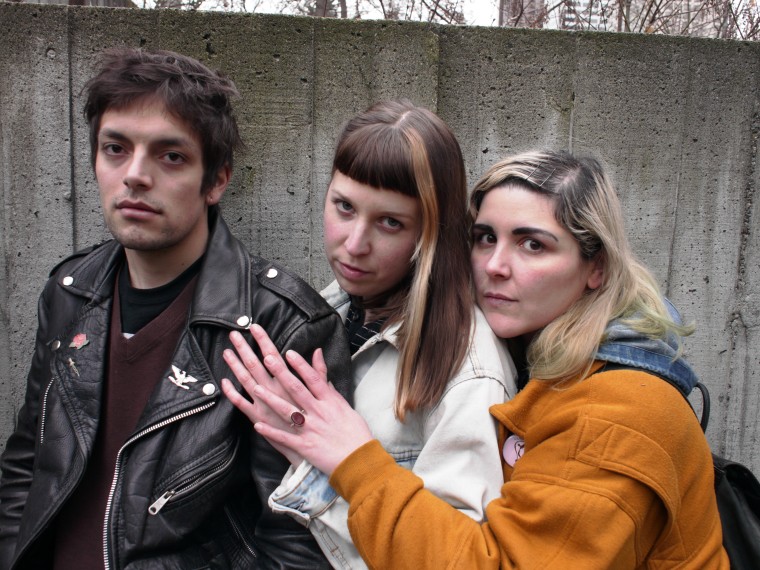 There's a raging new debut LP coming from Seattle-based band VATS (via Seattle-based label End Of Time Records). The record's called Green Glass Room, and its title track and lead single is a perfect introduction to the band's weirdo punk sound. VATS take cues from the James Chance contortionist legacy, and the way their frank delivery of I see your face/ Behind the door contrasts with the grittily dreamy Emeralds were floating by/ Cellophane touched the sky is enthralling. In their "Green Glass Room," VATS create an eerie little world to inhabit for three-and-a-half minutes.
"'Green Glass Room' is a game that was introduced to us on our first tour," VATS told The FADER in an email. "At first you don't realize you're even playing a game; you think your friends have a complicated inside joke that seems much too interesting to ignore. Then you start asking questions and the mind-fuck begins. Some people catch on very quickly, others linger in the abstract realm for hours. It's a song about where your mind decides to go when left entirely to its own devices."
Listen to "Green Glass Room" below, and preorder the LP here.