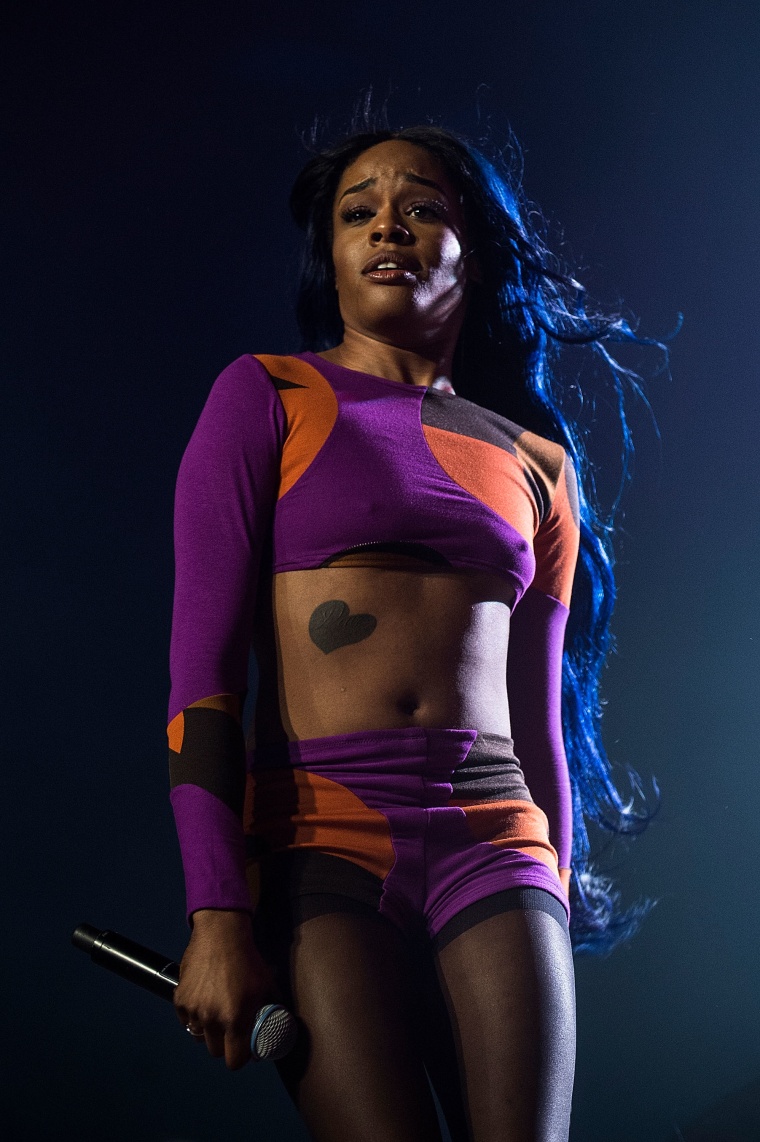 A government representative did not comment on Banks's specific case, but said, "Coming to the U.K. is a privilege, and we expect those who come here to respect our shared values. The Home Secretary has the power to exclude an individual if she considers that his or her presence in the U.K. is not conducive to the public good or if their exclusion is justified on public policy grounds."
If banned, Azealia Banks would not be the first rapper blacklisted from entering the U.K. In April 2015, Tyler, The Creator announced that he would not be permitted to enter the country for between three and five years, "based on lyrics from 2009." The FADER contacted the Home Office about Tyler's case soon after the story broke, and they responded with the same statement provided to the NME for Azealia Banks.
In January, a petition on the U.K. government's website to ban Donald Trump from entry reached nearly 600,000, forcing a public debate in parliament on January 18. Regarding Trump's perceived hate speech, Conservative MP Sam Gyimah said, "We can object to this, we can decry this, but that is no grounds on which to ban a presidential candidate."
According to the Scottish National Party MP Tasmina Ahmed-Sheikh, the total number of people banned from the U.K. by Home Secretary Theresa May for "hate speech" up until the debate rested at 84.
The FADER has reached out to Azealia Banks for comment.