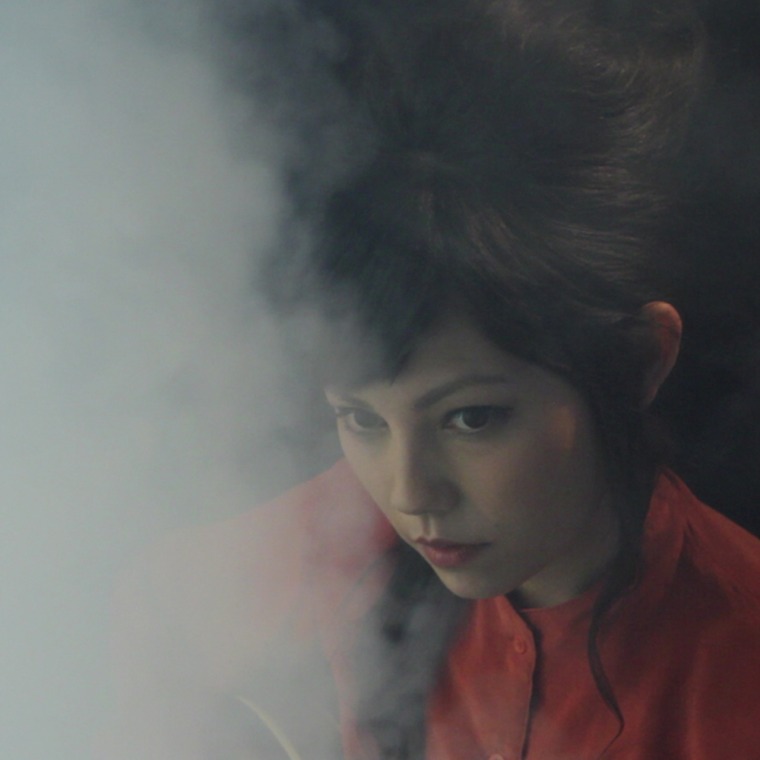 L.A.'s Steady Holiday, a.k.a. singer Dre Babinski, is set to release her debut album Under The Influence, which will be out via N.Y.C.-based indie label Infinite Best on June 24. Premiering today on The FADER is the record's title track, a smoky, romantic song inspired by John Cassavetes's 1974 film A Woman Under The Influence (though it wouldn't be out of place in a 1960s 007 flick). "Under The Influence" is a film score reinvented; it contains the movie's troubled mood and themes, turning them into a slinky ode to instability and imperfection. Even when I had a steady grip/ You slipped and then I slipped croons Babinski. Trust me/ I'm a decent animal/ I just can't do all that I'm told.
"I wrote the song almost immediately after seeing the film A Woman Under the Influence," Babinski wrote in an email to The FADER. "That movie flipped me upside down, it's so stark and has one of the most interesting characters I'd ever experienced. The song meanders a bit like the lead character, Mabel, and details the mood and some of the imagery from the film. It was the first song I had written in that manner, as an interpretation of another medium."
Listen to "Under The Influence" below, and preorder the album here.
Steady Holiday Tour Dates:
06.06.16 - Los Angeles, CA @ The Satellite
06.07.16 - San Francisco, CA @ Brick & Mortar Music Hall
06.13.16 - Los Angeles, CA @ The Satellite
06.20.16 - Los Angeles, CA @ The Satellite
06.27.16 - Los Angeles, CA @ The Satellite
09.01.16 - Santa Monica, CA @ Twilight Concerts at Santa Monica Pier (w/ Unknown Mortal Orchestra)