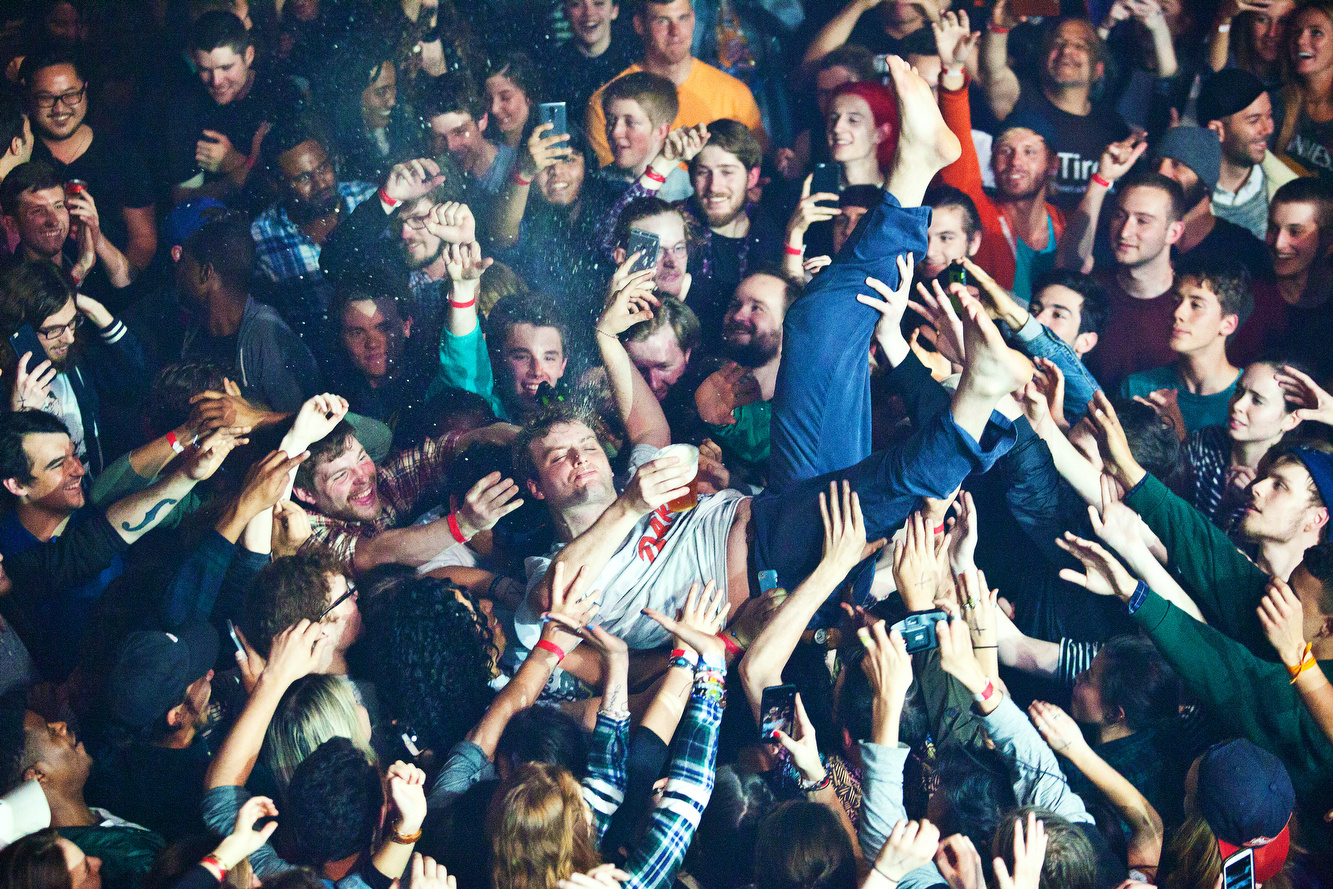 Kyle Jacobson and Bella Canzano
"Sometimes when you're playing a lil' nasty rock gig, you gotta get a lil' nasty," said Mac DeMarco as he popped a bottle of champagne on stage during his Sunday night performance in New York City. The tightly packed Webster Hall was transformed into Mac's living room. To his right, he had set up a "bistro bar," so that his crew of close friends could watch the show on stage with him. Like any good host, he threw water bottles into the crowd. "If you're feeling funky, let somebody know, okay?" he said. This was more than just a show; it was a party. And when it comes to throwing parties, Mac DeMarco makes sure you feel right at home.
When Mac stage-dove during his usual closer, "Still Together," he somersaulted into the swaying mass. As the crowd passed him around, he lost his cap and shoes. But he got gifts too: cigarettes and a life jacket. He rode a wave of arms to the bar at the back, where the bartender handed him a drink and casually lit his cigarette. It seemed like a sweet end to a sweet set, but anyone who's familiar with his performances knows that Mac is full of weird surprises. After the crowd vigorously chanted for an encore, he returned shirtless and barefooted to play Metallica's "Enter Sandman." While he sang, a giant, yellow, inflatable tube man shot up into the air, jerkily swaying from side to side.
In this day and age, it has become very tempting for music lovers to stay indoors. Many would rather "Netflix and chill" than endure the hassle of going out to a show. This summer, the FADER partnered up with StubHub for our new series, Plus Ones, where we will attend various venues of New York City to interview passionate fans who decided to stop binge-watching and lineup hours before door time to get the most memorable music experience possible.
Outside the show, we asked some fans the best part about seeing their beloved gap-toothed heartthrob and his band play live.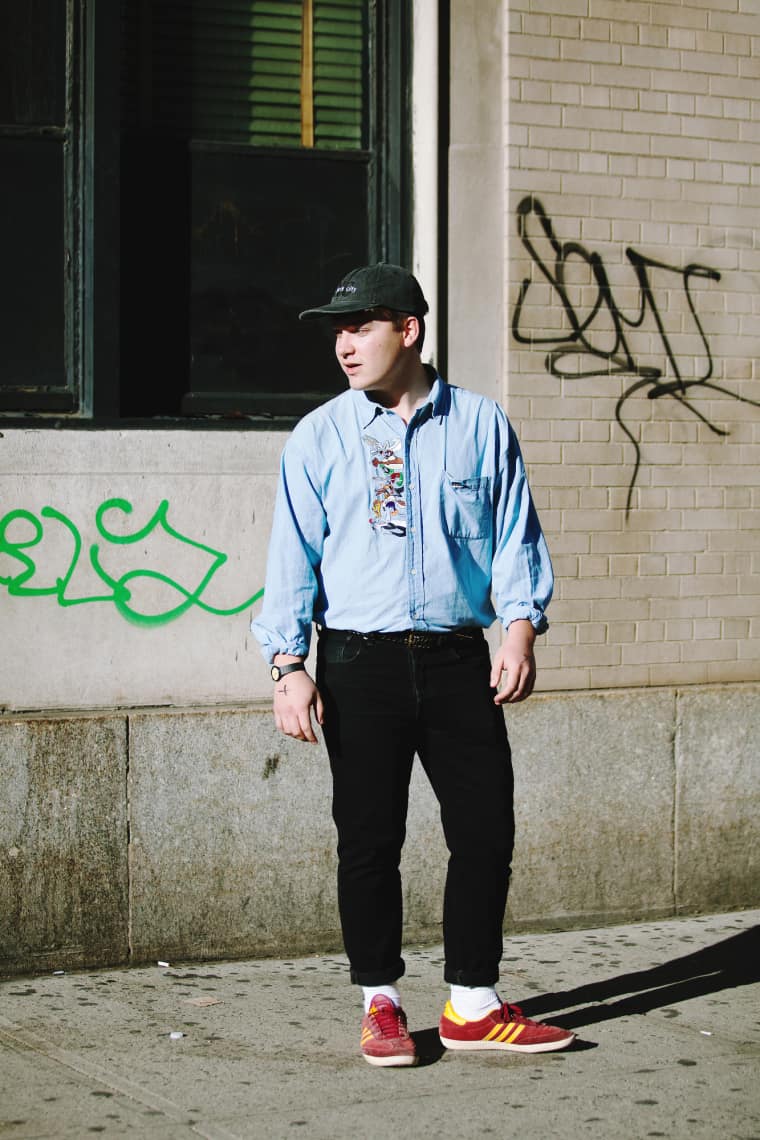 What's your favorite part about seeing Mac live?

Kyle: The antics. Over the summer I did four shows back to back. Even if he plays the same song, he'll play every song differently, and the band will act differently. Him as a personality, as a person separate from the music, is enough to keep you coming back. I really like when he does "Reeling In The Years," because my dad is a big Steely Dan fan. Before I listened to Mac and any current music, it was all that stuff. To go to a show and see him do that I was like, Oh, this is cool.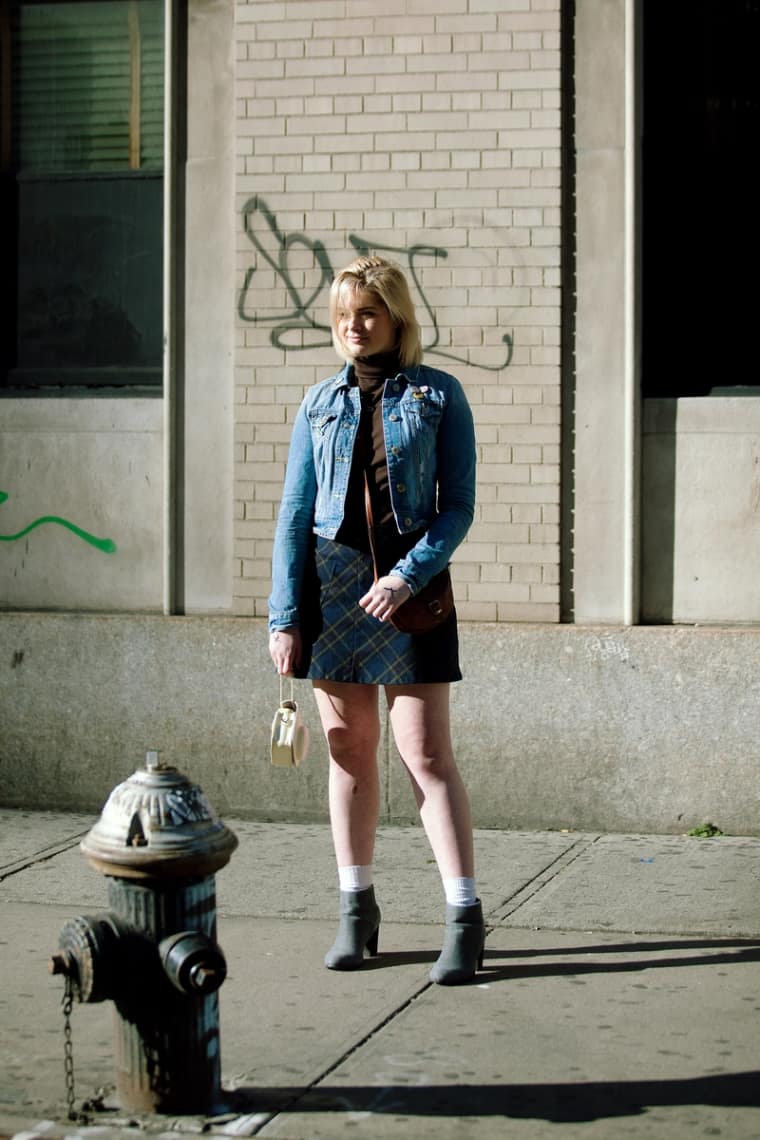 What's your favorite part about seeing Mac live?

It's nice to find someone who is just cool with [their art] and is not blown out of proportion. He knows what he does is good and he just does what he wants. It's not over the top. I'm an art-ish student, so I find art really important.

Madalyn Norman and Khristian Reynolds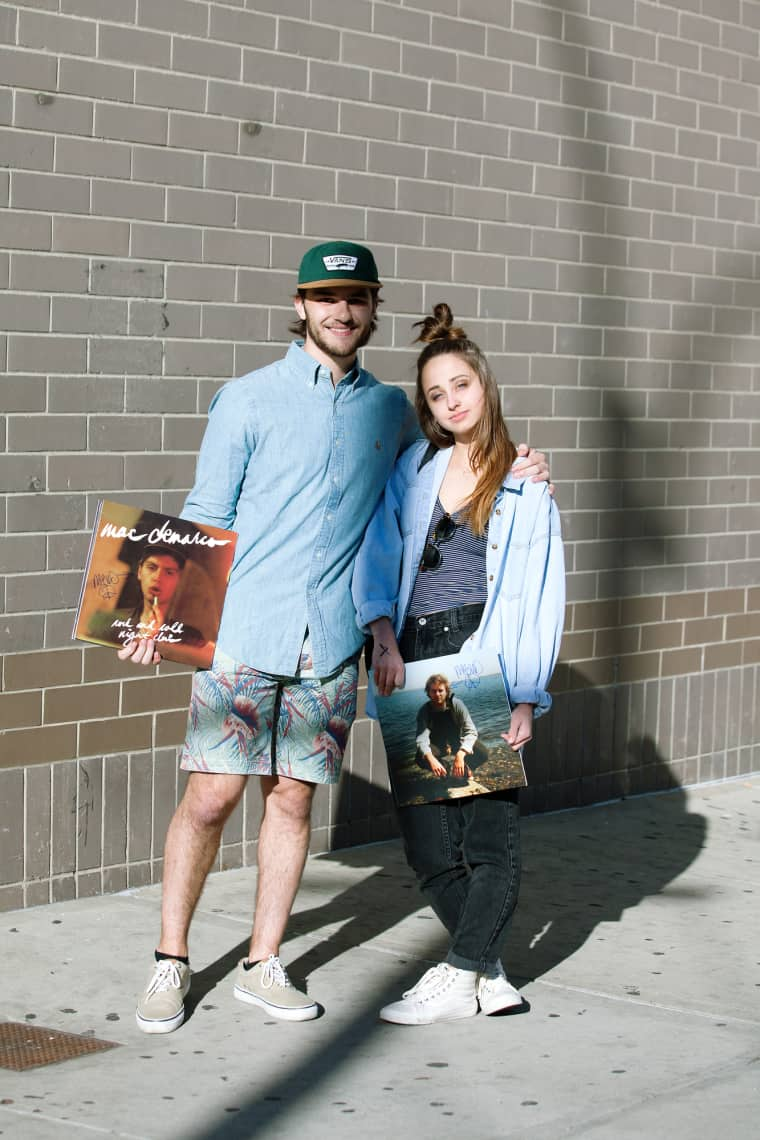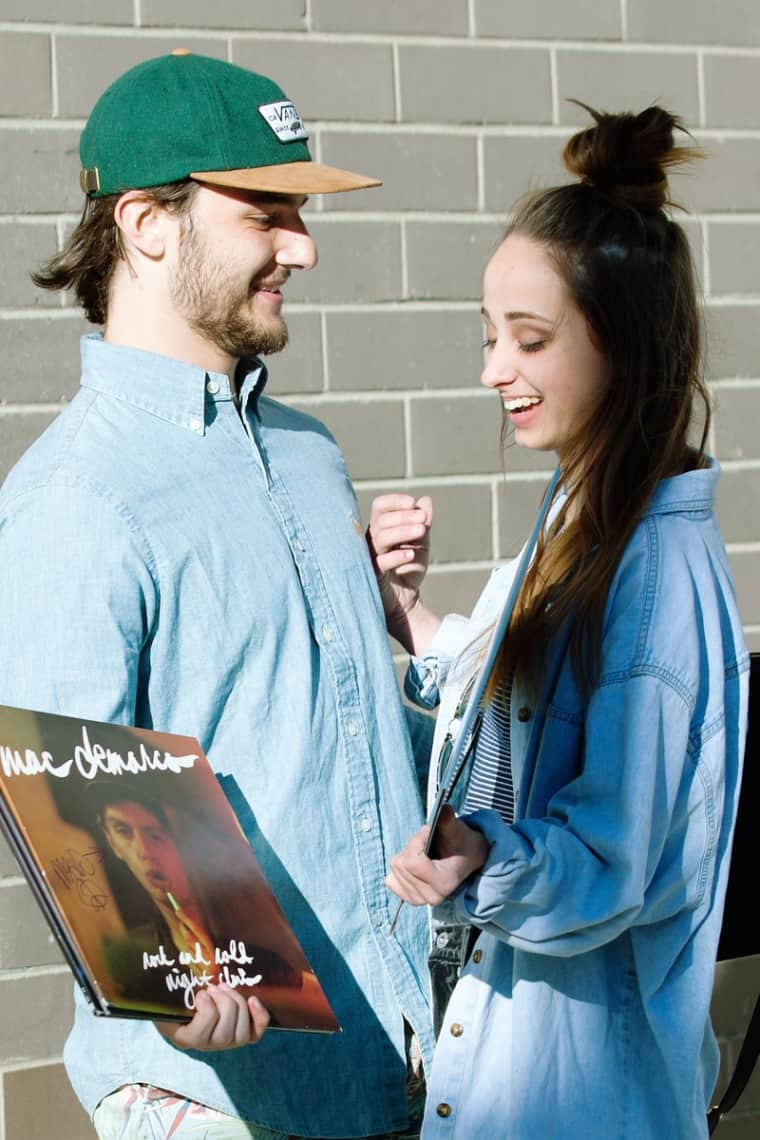 What's your favorite part about seeing Mac live?
Madalyn: We really just enjoy Mac's music and what he's all about. We really wanted to come see him, and we got the opportunity to meet him. We knew that this would be a rarity and we had to come—halfway across the country. Since we live in the midwest, not a lot of artists come out and see us.
Khristian: There is something so different about his sound. I got addicted to his sound at first. He's just so different and nobody else really compares to him in his sound, in his artistic ways, and how crazy and weird he is. He makes us all feel cool.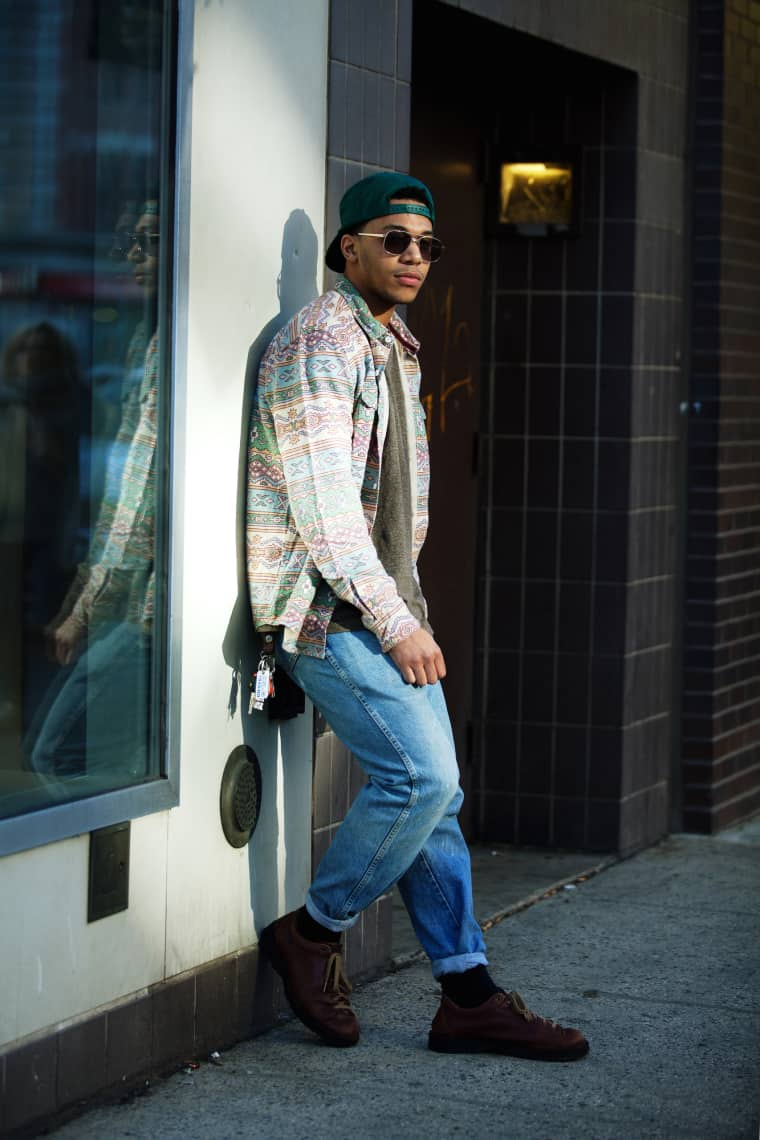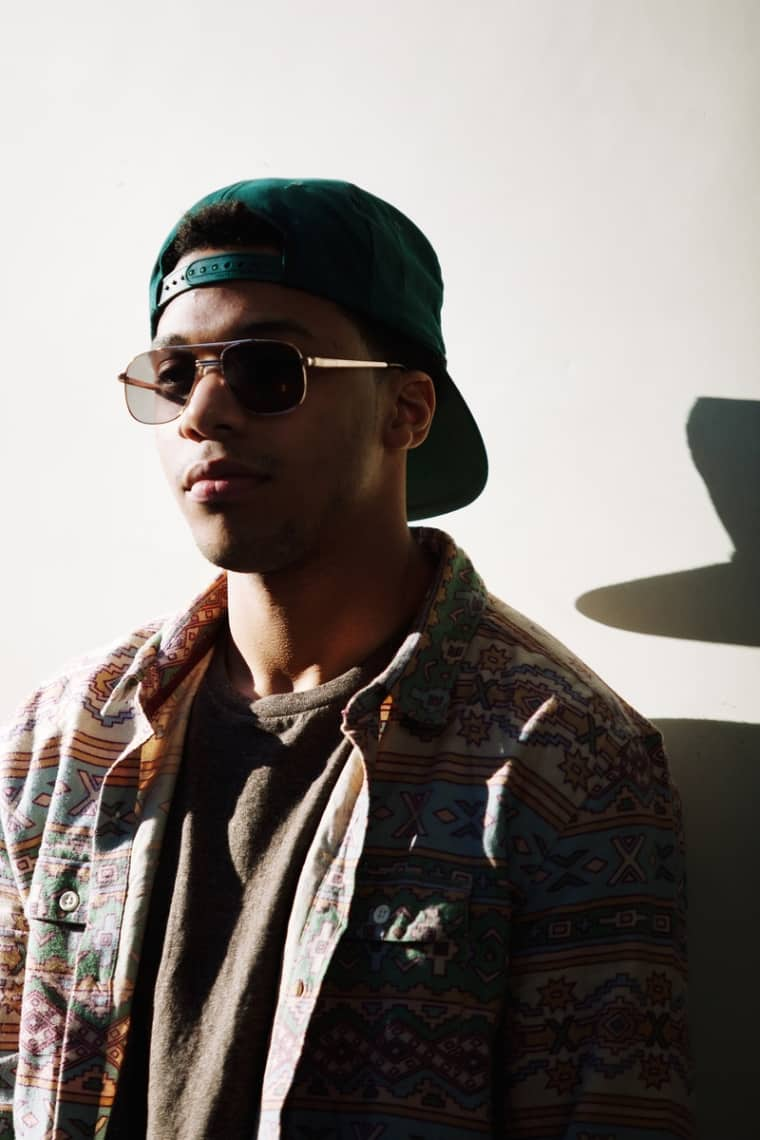 What's your favorite part about seeing Mac live?
He's a pretty dope guy. He gives a kind of distorted kind of sound, I like it. I'd like to see him play "Another One," because I've had a lot of girl problems. It touches me, you know?
Chioma Obaji and Kaya Jarret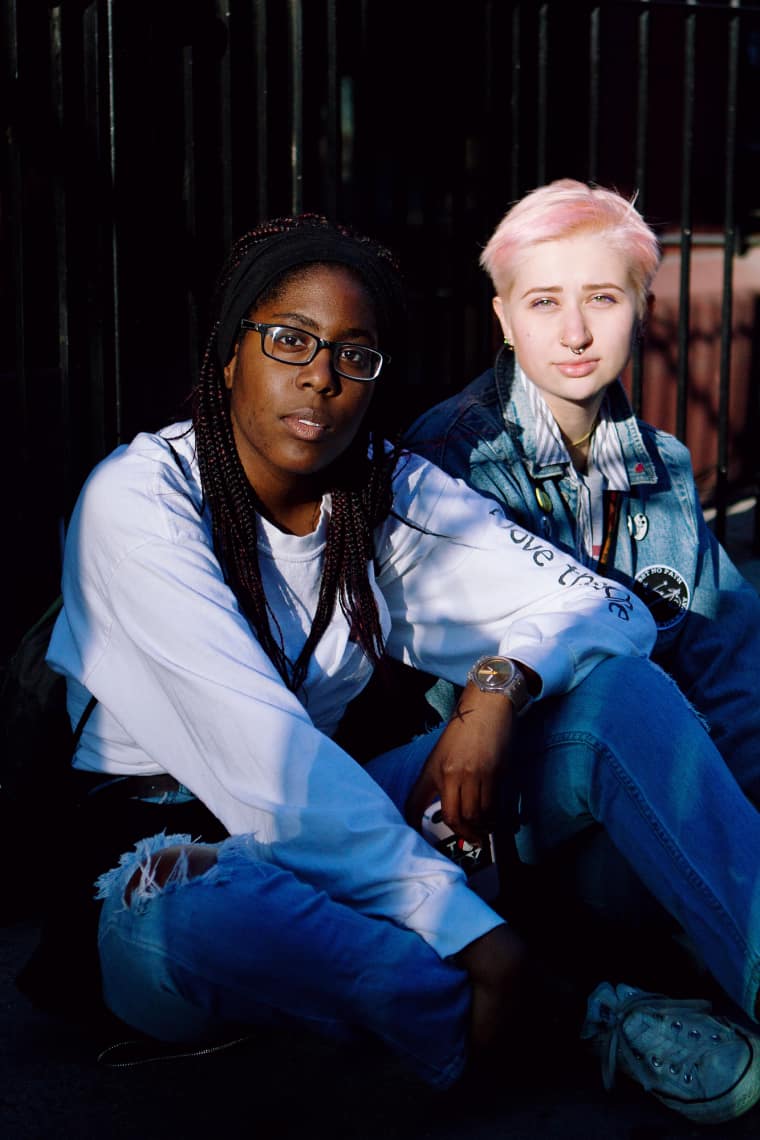 What's your favorite part about seeing Mac live?
Chioma: His personality. He is a very open artist. He's nice. I love everything about his music. He's the chillest person ever. I went to his house [in the Far Rockaways] with one of my friends, and we talked about life and things that we're interested in. It was like talking to a friend.
Kaya: I feel like I can relate to his songs, and they make me feel good.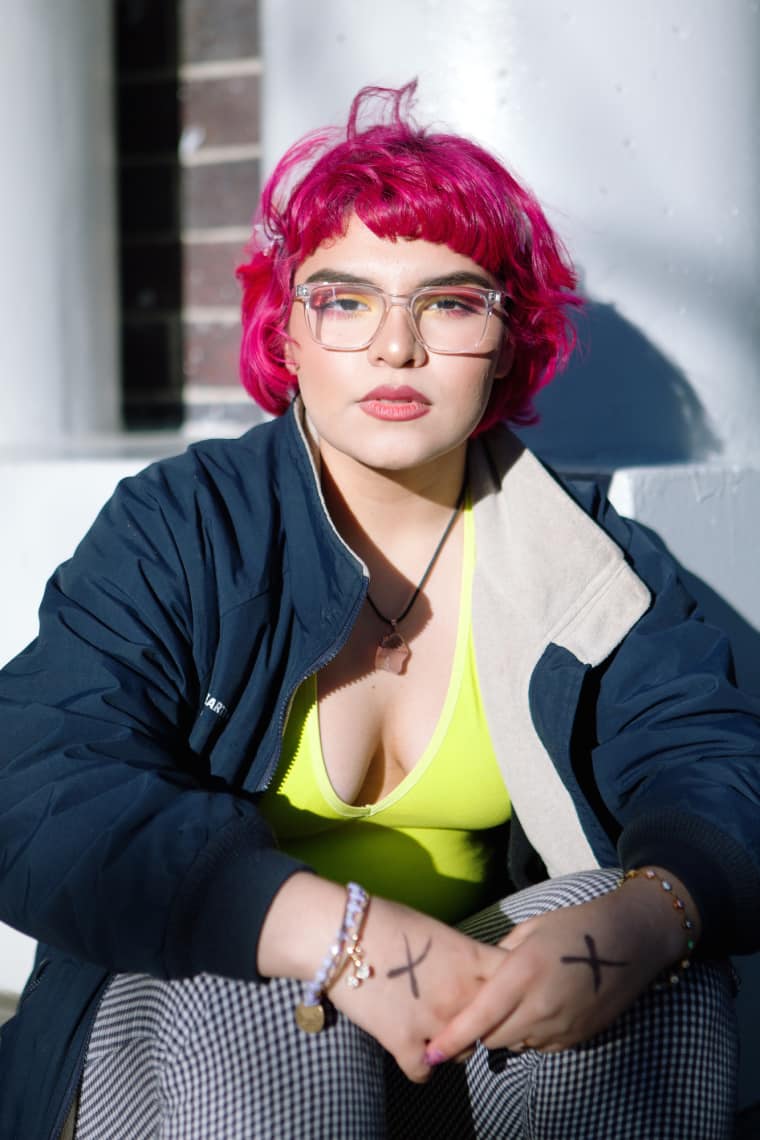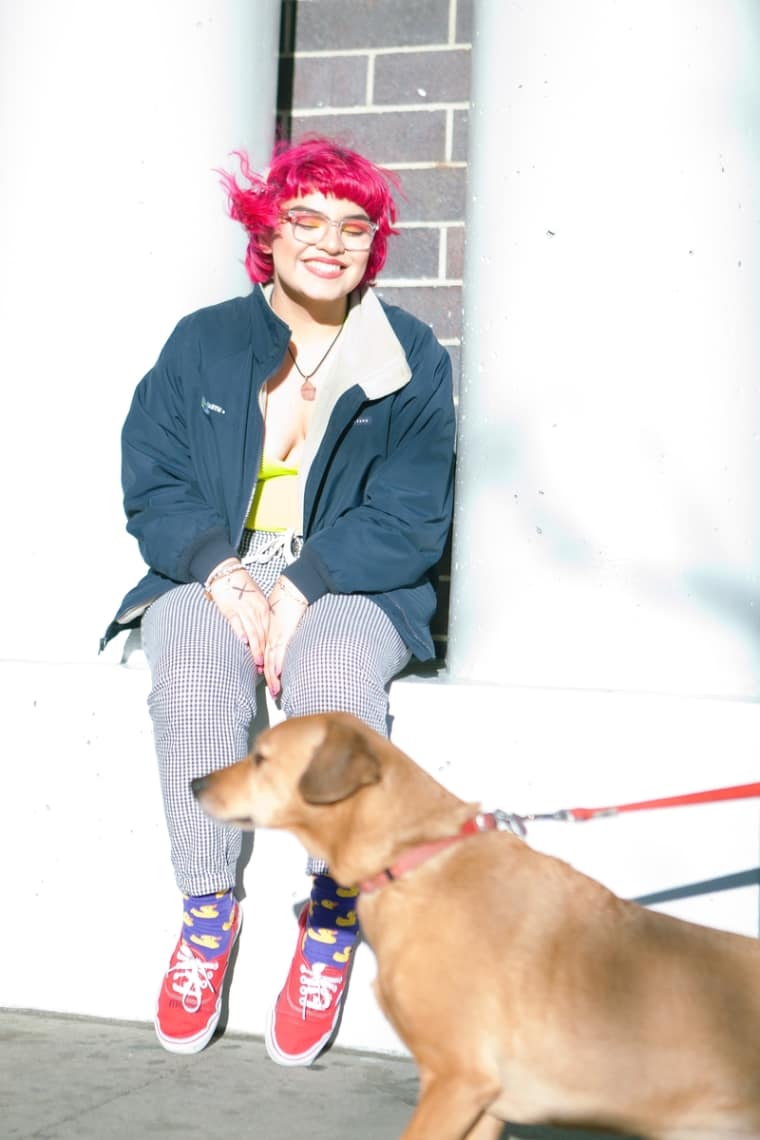 What's your favorite part about seeing Mac live?
When he crowd surfs and when he sings to his girlfriend, I find that really cute. He's been a very positive influence in my life because when I first started to listen to his music, I was very depressed. Because of him I believe in love.

Nina Kesse and Nick Martinez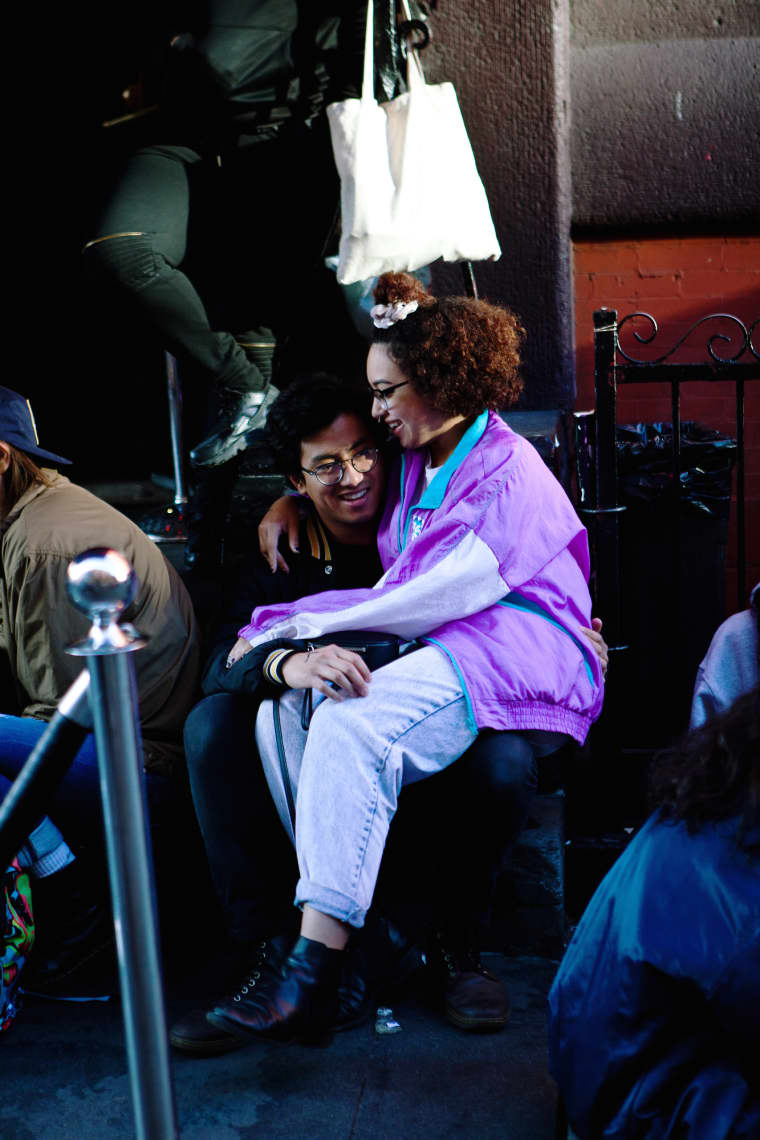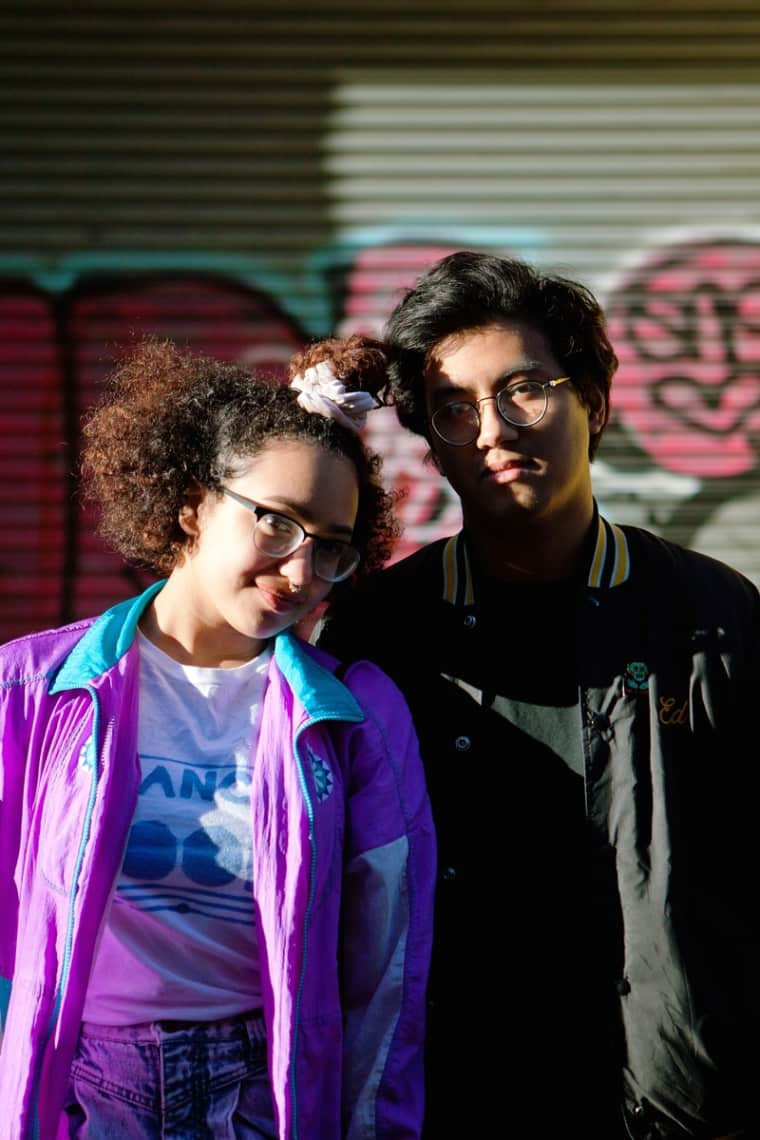 What's your favorite part about seeing Mac live?
Nina: I feel like there's this feeling of oneness with everyone else 'cause we're all here and I feel like we're all pretty chill people. I feel like Mac DeMarco fans are known for being really chill. He seems to be the most relaxed person possible.
Nick: His show really has wild punk vibes to it, without it being, like, crazy music. It's relatively relaxing music—that's the funny part about it.

Christian Rivera, Jarlene Vincent, Danielle Hernandez, Edwin Herrera, Marlon Simancas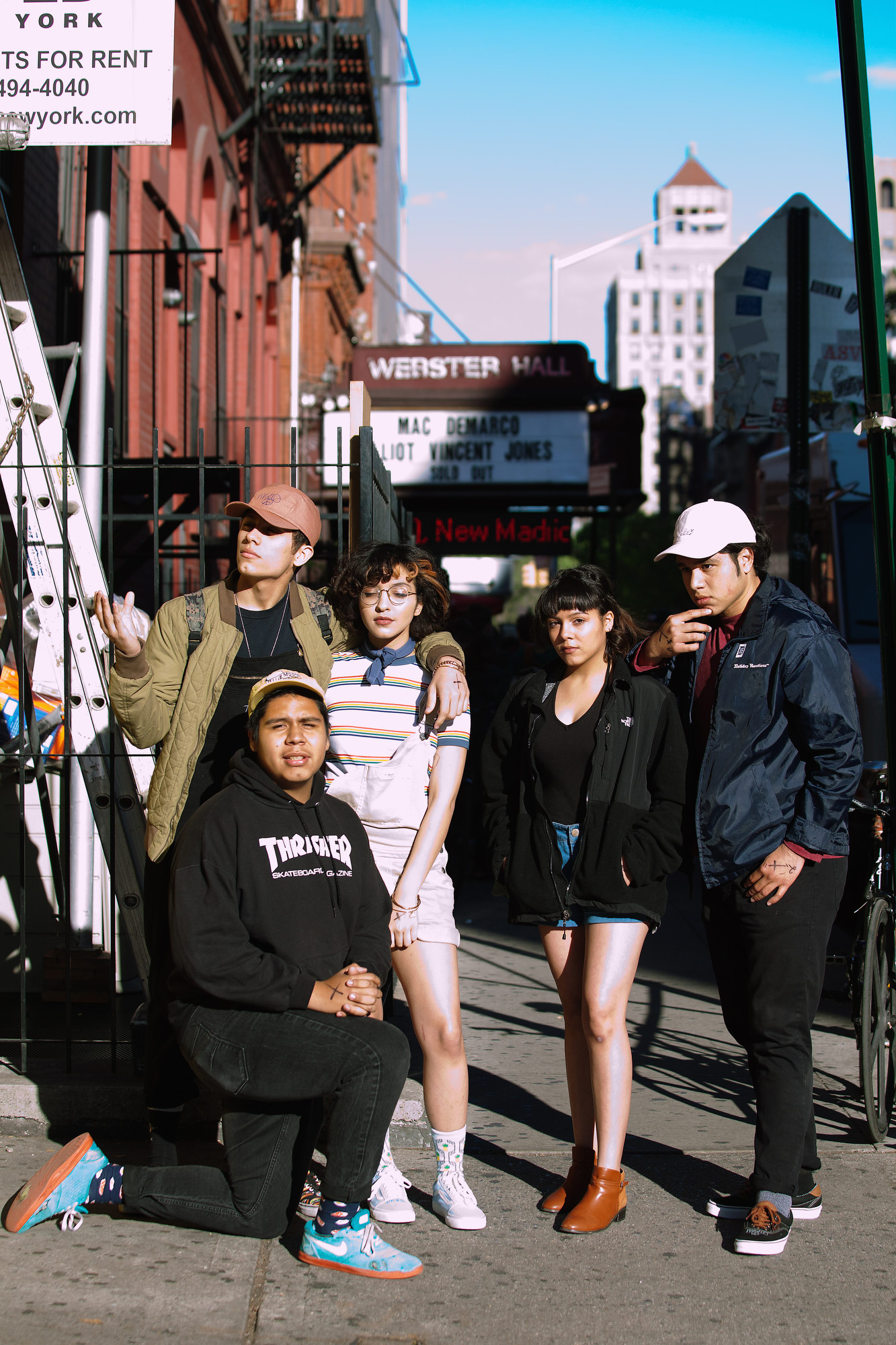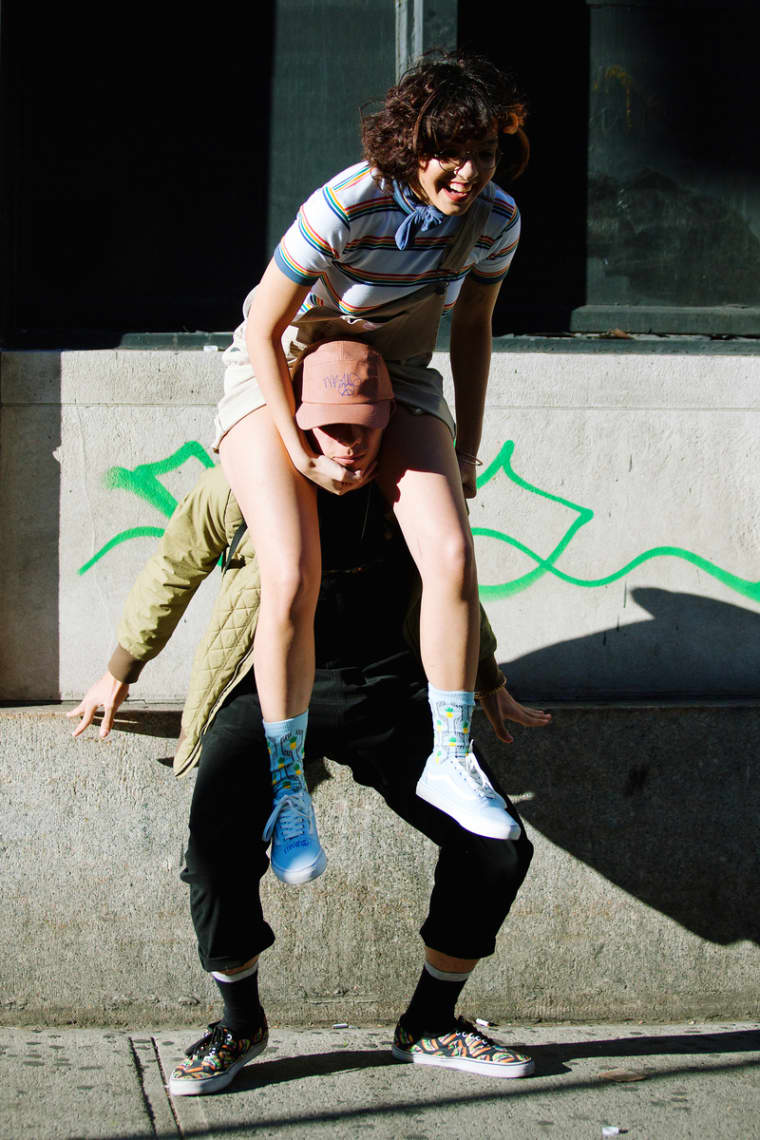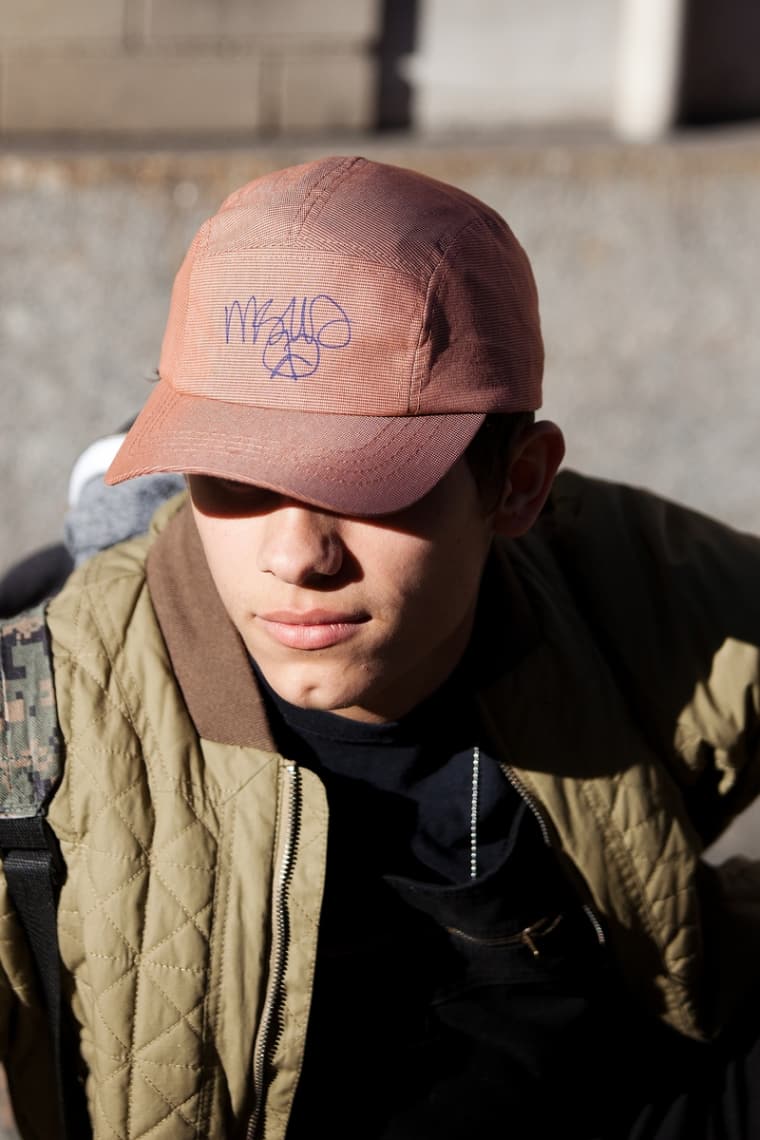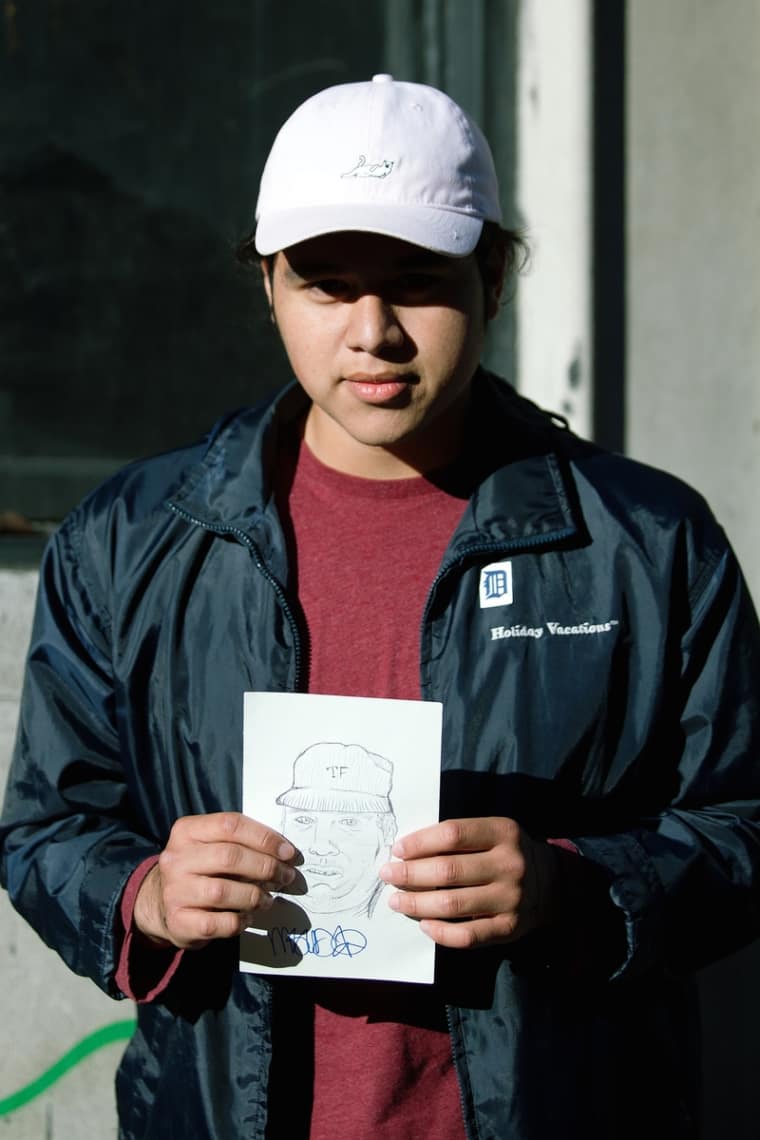 What's your favorite part about seeing Mac live?
Edwin: I heard his shows are crazy and fun.
Marlon: I heard he stage dives, so hopefully I'll catch him
Danielle: He's just a beautiful person in general.
Jarlene: "Rude Boy" is my favorite song. The words speak to me.
Christian: We love you Mac. Can you carry me on your shoulders?

For more can't-miss-'em shows near you, head over to StubHub.