Anamanaguchi Collaborate With Hatsune Miku For "Miku"
The New York bitpop pioneers ease the virtual pop star into an existential tailspin.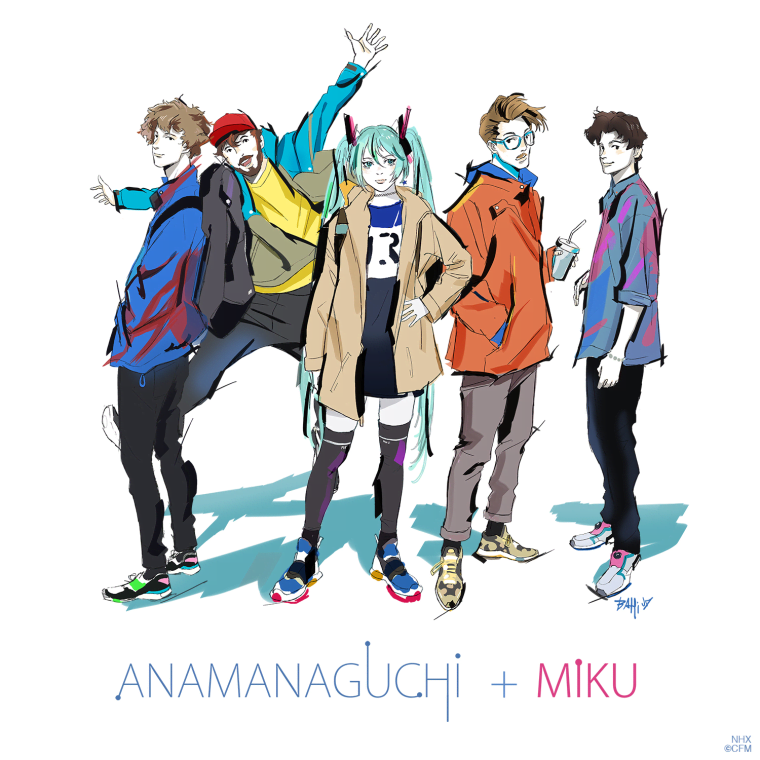 Bitpop pioneers Anamanaguchi have collaborated with the blue haired virtual pop star Hatsune Miku on a track titled "Miku" that they expect will help make the Japanese vocaloid a global phenomenon.
Recorded between a basement in New York and a state-of-the-art studio in Tokyo, the track finds Miku — who has a newly expanded English language library to draw from — in the midst of an existential tailspin of sorts, considering in song for the first time her purpose and being. Miku, Miku, what's it like to be you? she wonders.
Of this ambitious, high concept, and mind-bending project, Anamanaguchi write:
Pop stars have always been a sort of manufactured product fed through an aggressive entertainment industry, but will a literally manufactured artist backed by a group that have managed to circumvent the majority of a dying industry be too transparent and futuristic of an approach for the general public? With the rise of sharing economies and collaborative consumption, a progression towards virtual crowd sourced pop stars only seems natural. The significance of this track has yet to be fully determined, but regardless, this collaboration certainly delineates the beginning of a new era in pop music.
"Miku" arrives in the midst of Anamanaguchi and Hatsune Miku's Miku Expo Tour, which features Miko performing as a projection with the band playing behind her in support. Get a taste of what the unique show is like here, and check to see when they will be in a town near you below.
TOUR DATES:
April 23: Seattle, WA - WaMu Theater
April 30: San Francisco, CA - The Warfield (2 shows)
May 6: Los Angeles, CA - Microsoft Theater
May 14: Dallas, TX - The Bomb Factory
May 17: Houston, TX - NRG Arena
May 20: Toronto, ON - Sony Centre for the Performing Arts
May 25: Chicago, IL - The Chicago Theatre
May 28: New York, NY - Hammerstein Ballroom (2 shows)